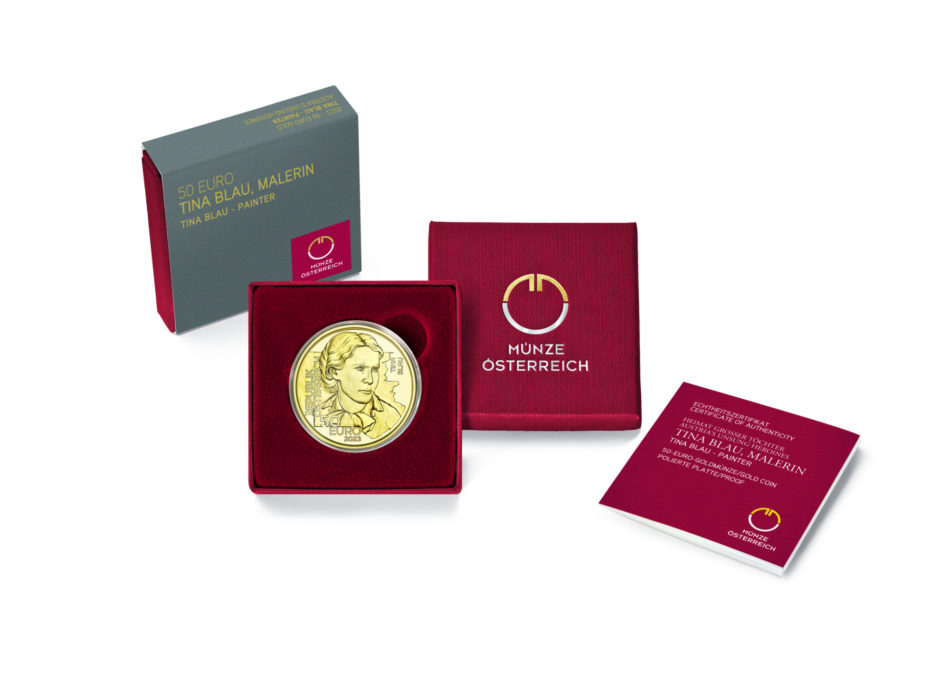 €50 gold coin dedicated to the painter Tina BLAU – Austria's Unsung Heroines
Austria's Unsung Heroines is dedicated to five of Austria's great women who received far too little attention for their achievements in the arts and sciences. The series explores what it meant to be a creative and talented woman in Austria during the late-19th and early-20th centuries, looks at the obstacles they had to overcome and highlights the successes of the women featured in their five different fields.
Back then, studying at university was the exception rather than the rule for women, as was the unbiased assessment of their work. The stories of how these five remarkable women managed to excel in environments that were still the preserve of men are often moving and show just how much strength of character, tenacity and self-belief were needed for talented women to accomplish their goals in very challenging circumstances.
2023 Tina Blau – painter
2024 Veza Canetti – writer
2025 Margarete Schütte-Lihotzky – architect
2026 Hilde Loewe-Flatter – musician
2027 Lise Meitner – scientist
Tina Blau, born in Vienna in 1845, was drawn to painting as a child. In those days, aspiring female painters had to rely on private lessons as there were no official training opportunities for them, but she was fortunate to have a highly supportive father.
In 1883, she moved to Munich where she taught at the Women Artists' Association. Her first major exhibition was held there in 1890; she later exhibited her work at the Chicago World's Fair in 1893 and her work was presented at many subsequent international exhibitions. In 1897, she helped found the Wiener Frauenakademie, an art school for women in Vienna, where she taught until 1915. A truly modern painter and thinker, Tina Blau was a courageous and independent personality who had a profound effect on the next generations of women artists. She died in the Austrian capital in 1916.
The coin's obverse features a likeness of Tina Blau taken from a photograph from her youth. A broad brushstroke dominates the background of the coin.
Decorated with trees and flowers, the right-hand side of the coin's reverse focuses on the landscape painting for which Tina Blau became famous. The portraits of two women on the left allude to her time teaching at the Wiener Frauenakademie.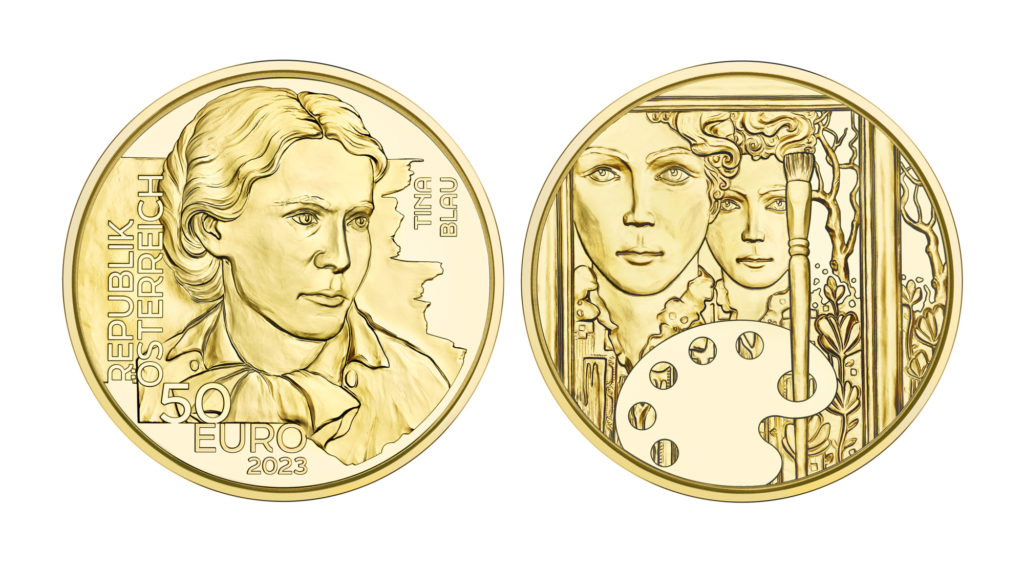 ---
Coin specifications
---
Face value: €50
Material: 986/1000
Condition:  proof 
Mintage: 20,000 coins 
Weight: ¼ ounce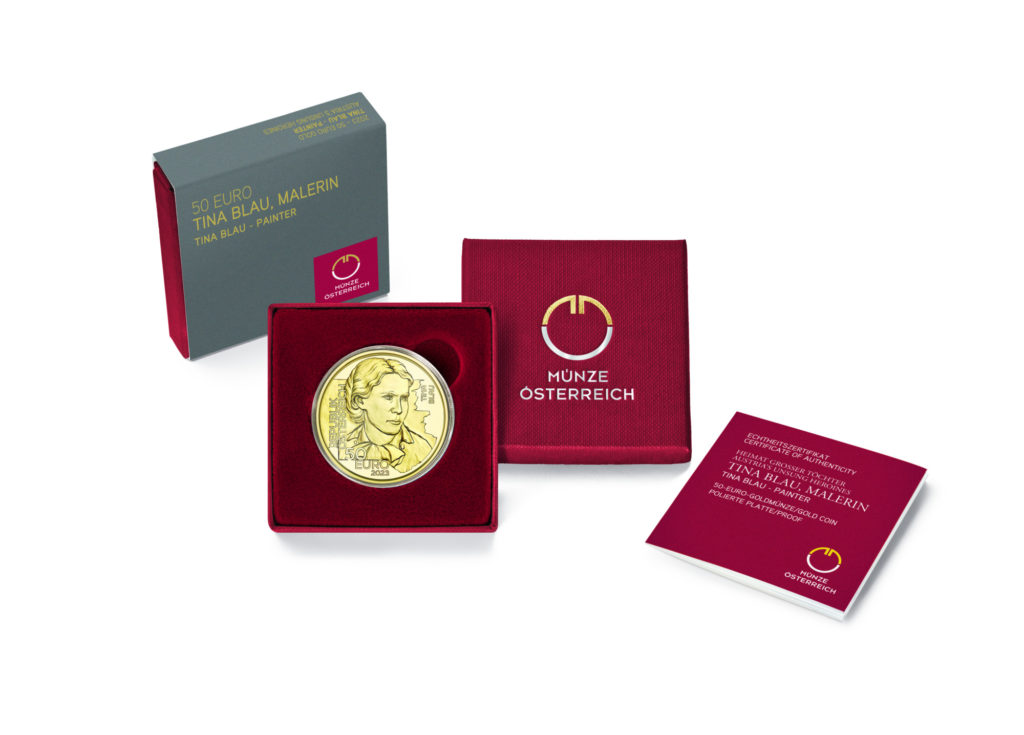 Sources: Austrian Mint and NUMISMAG