2024 PARIS OLYMPICS – 2023 coins minted by Monnaie de PARIS
On the occasion of the Paris 2024 Summer Games, Monnaie de Paris pays tribute to this renowned international competition through a collection that honors sport, its values, the athletes and the heritage of the host country. Olympism and Paralympism are celebrated on these products, minted in France in the Monnaie de Paris' art workshops.
2023 is the third year of a quadrilogy in which sport and its values will be presented through the Monnaie de Paris' collections of coins and medallions.
After Marianne (2021) and the Genie (2022), the face of these coins presents the Sower practicing pugilism. In the background is a view of the Pont Neuf, considered the oldest stone bridge in Paris. It is located a few meters from the Monnaie de Paris. This design is also available on the 2€ commemorative coins, available only in proof  and Brillant Universel (BU) conditions.
To mark the countdown to the launch of the Games, the Monnaie de Paris will strike from 2021 and for 4 years a €2 commemorative coin highlighting the Olympic Games through French numismatic figures. After Marianne (2021) and the Genie (2022), this coin presents the Sower practicing pugilism.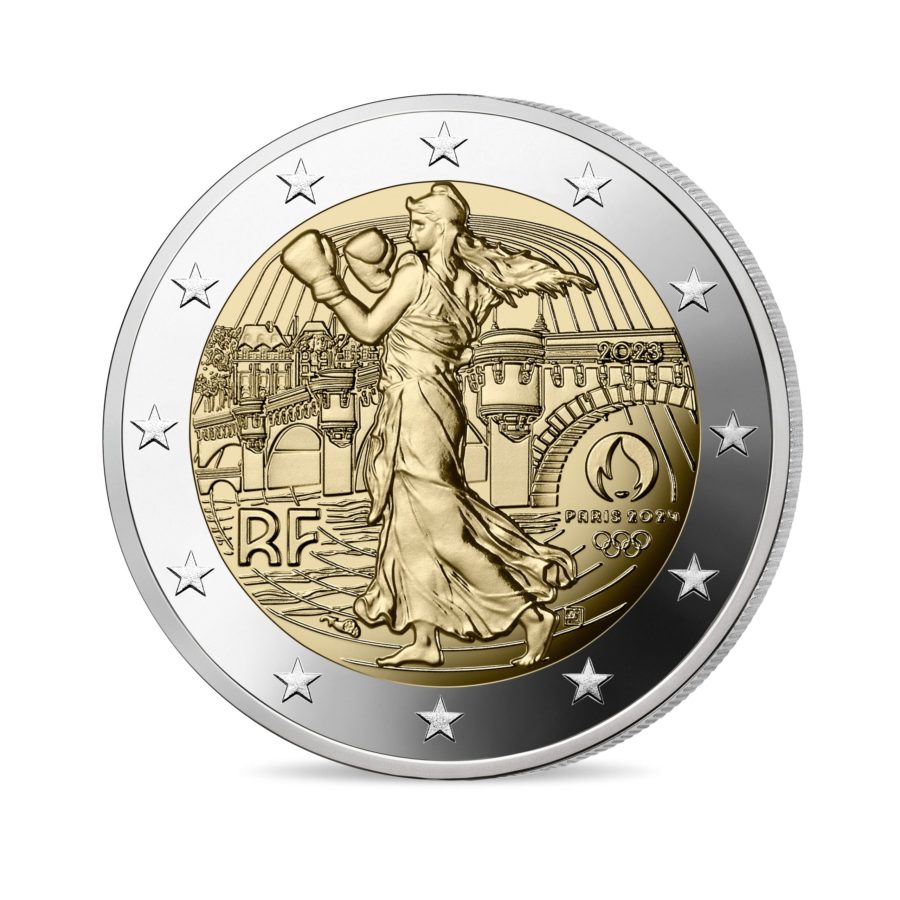 The mintage is limited to 250,000 coins of the BU version and 10,000 coins of the proof version. No €2 JIMENEZ "Boxer" coins are planned for circulation in 2023.
The BU version will be marketed in five different colored coincards, each one issued in 50,000 units.
In addition, two non-circulating commemorative coins complete the Monnaie de Paris' offer.
A first coin in 999/1000 gold weighing 3g with a diameter of 18mm will be issued in 15,000 coins.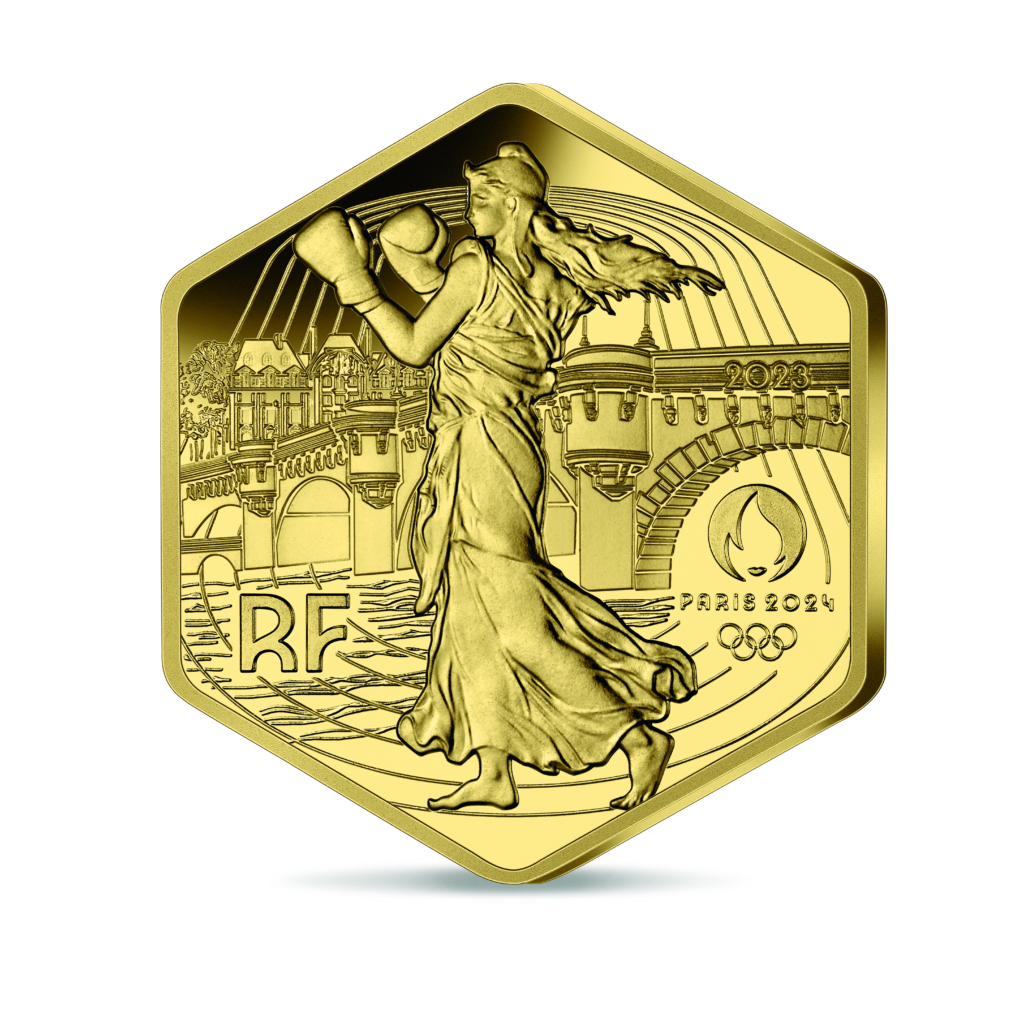 A second silver coin 500/1000 weighing 17g with a diameter of 31.8mm will complete the offer. It will be issued up to 100 000 coins.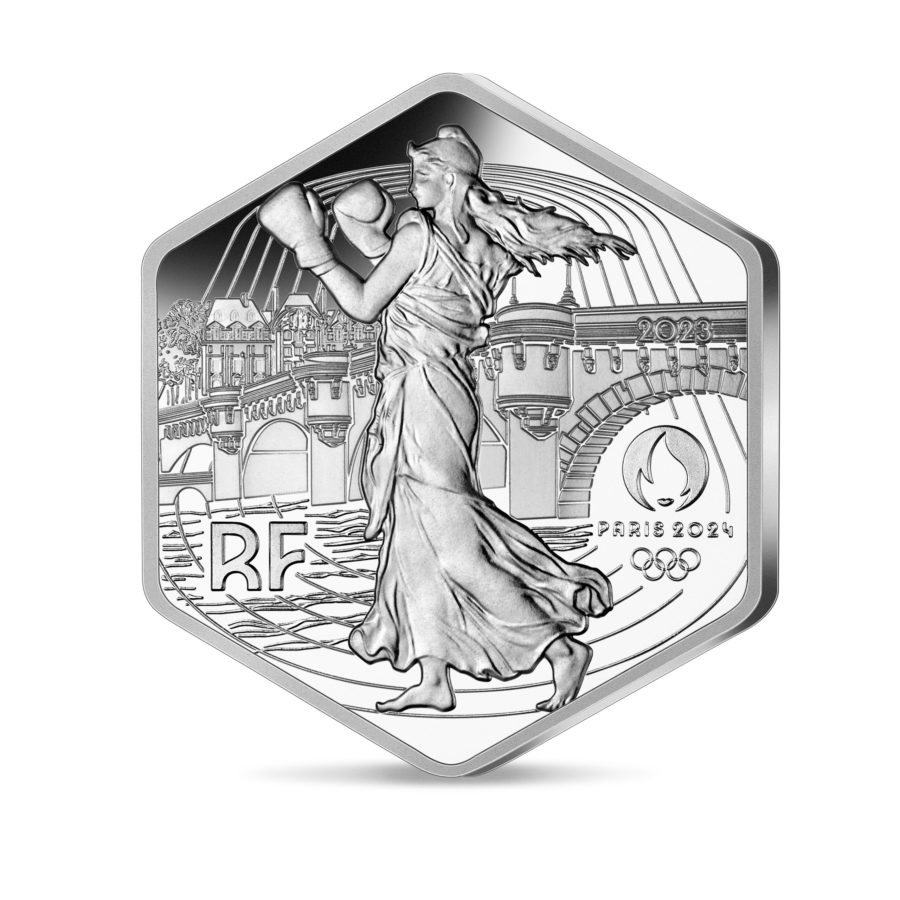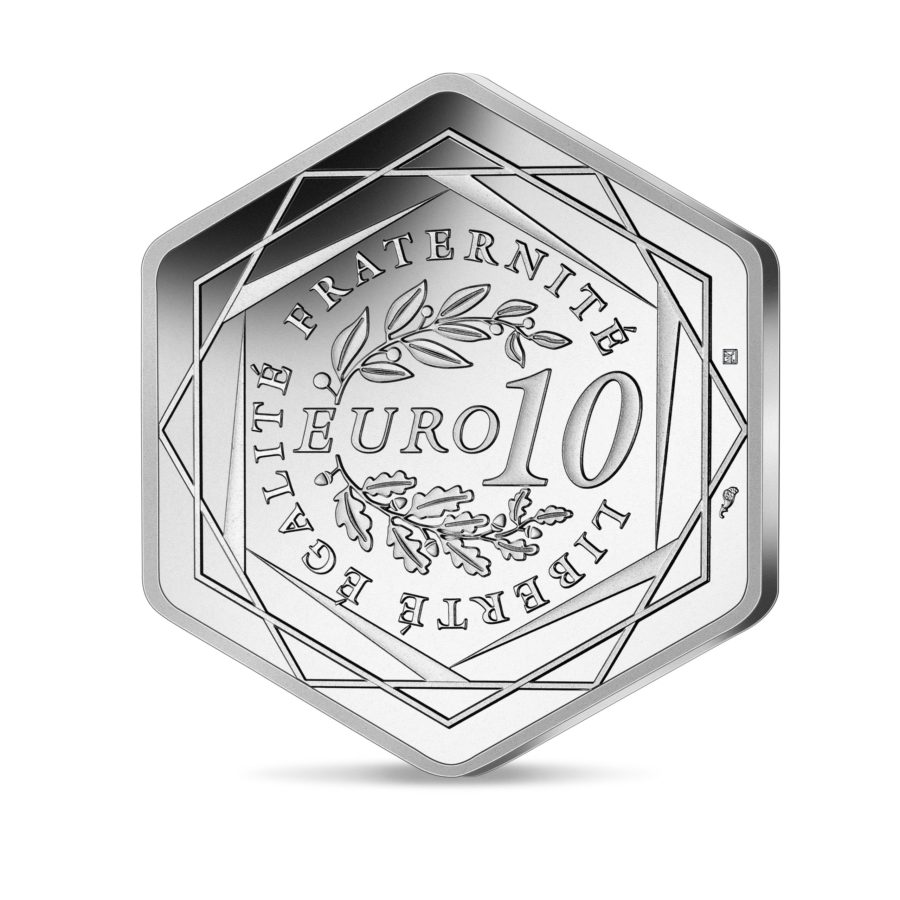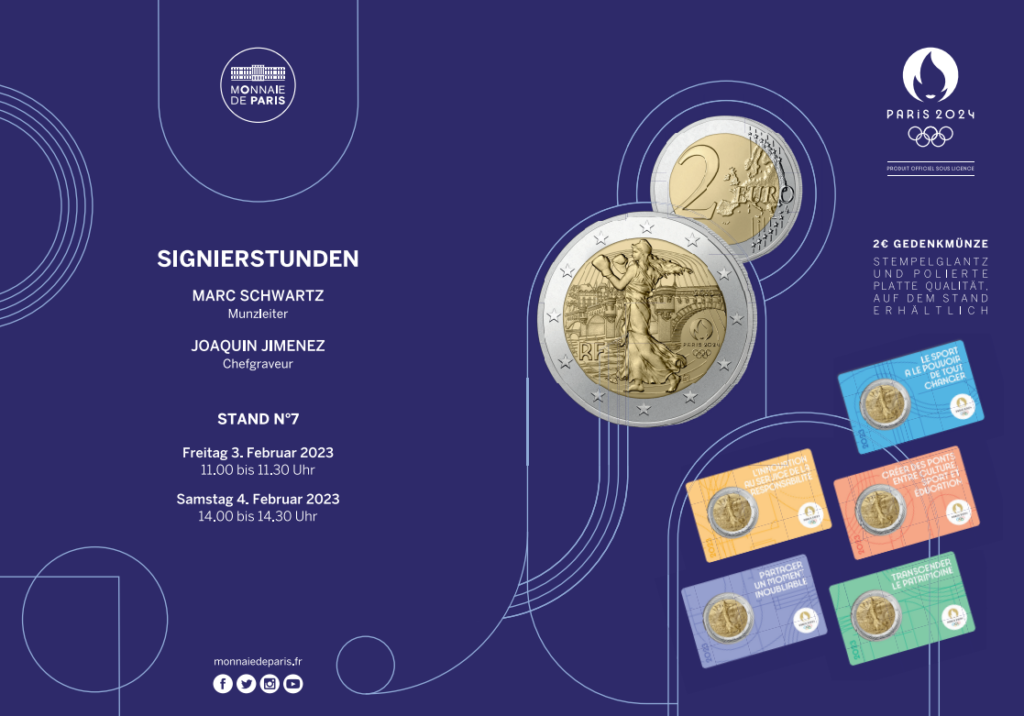 Announcement of the coincard signing at the Berlin World Money Fair 2023
Sources: Monnaie de Paris (french mint) and NUMISMAG.