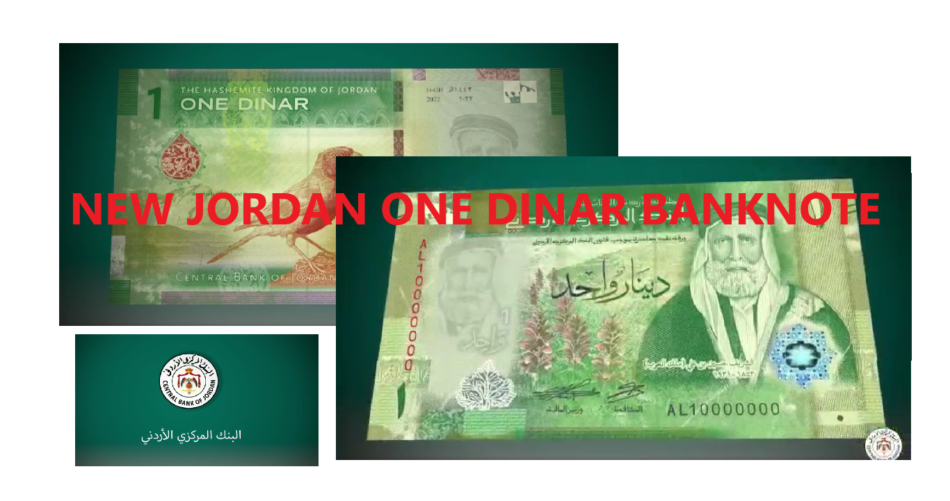 2022 new jordan one dinar banknote
The Central Bank of Jordan has begun introducing the country's fifth series of banknotes, the first new paper currency in two decades. The first note in the series, the one-dinar ($1.41) denomination, entered circulation on December 26. This is the second one-dinar banknote, after the central bank replaced the one-dinar coin from early 2003. On January 7, the central bank released images of the remaining denominations, which have not yet been issued to the public.
The Central Bank of Jordan (CBJ) revealed that it will start issuing the dinar denomination (one dinar) in the new, 5th issue on Monday, so that after that it will proceed with issuing other denominations within dates that will be announced at the time of offering each denomination gradually.
First banknote of the series is dedicated to Hussein bin Ali al-Hashimi (1 May 1854 – 4 June 1931). He was an Arab leader from the Banu Hashim clan. He was the Sharif and Emir of Mecca from 1908 and, after proclaiming the Great Arab Revolt against the Ottoman Empire, King of the Hejaz from 1916 to 1924. He then became Caliph from 1924 to 1925. He was defeated by Saoud troops in 1925.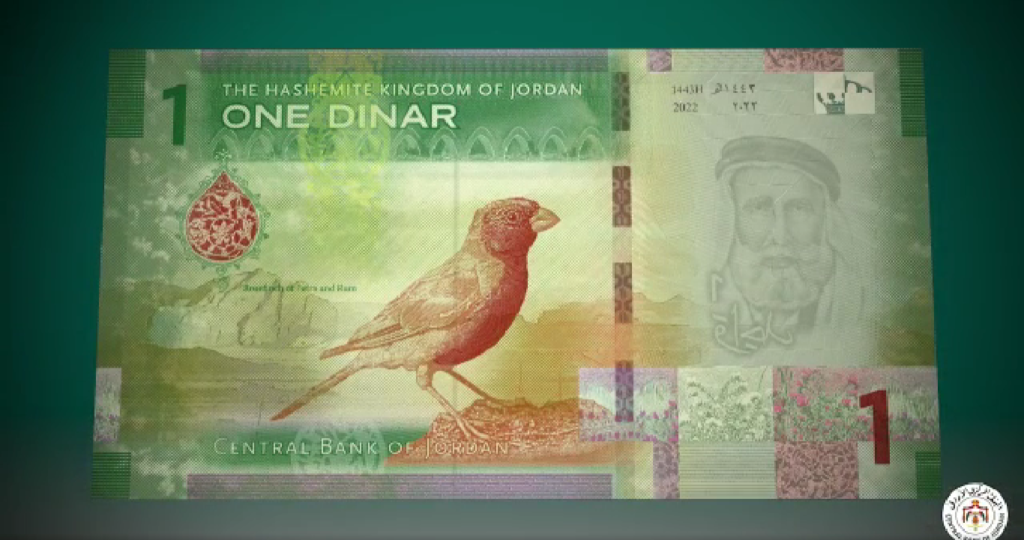 The new issue includes 6 security signs to verify that the banknote is real or not.
WATERMARK
The watermark conforms to the printed portrait of late Sherif Hussein Bin Ali, which appears on the front of the note along with a lighter area reading 1 and the denominational value in Arabic text, which will be shown from both sides of the note.
Hidden Denomination
Lift the banknote up to the light to see the denomination 1 appears.
SECURITY THREAD
On the back of the banknote the 3D security thread can be see appearing on the surface of the note, with the 1S moving as you tilt the note.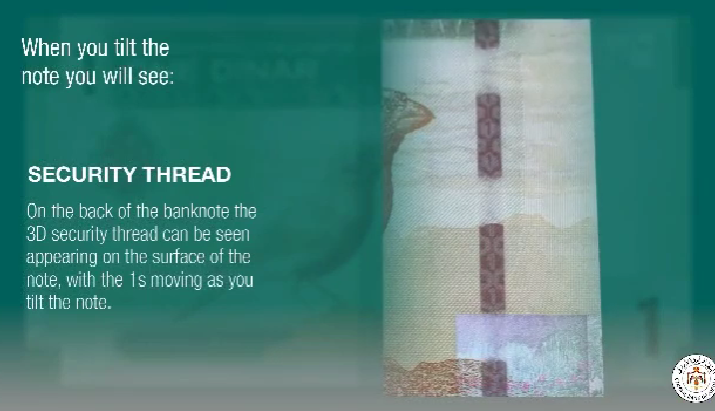 HOLOGRAPHIC PATCH
Tilt the note to see the colours of the holographic patch with the 3-dimensional 7-looped star.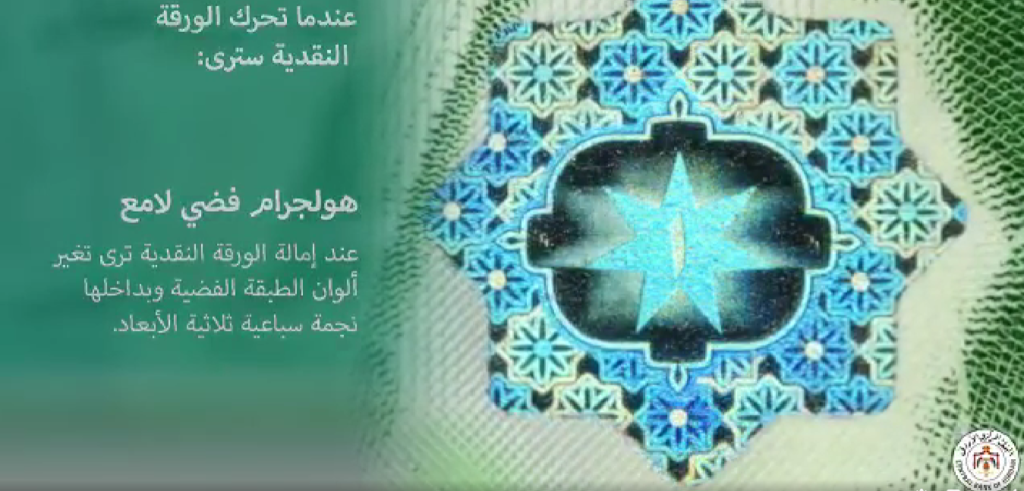 RAISED INK
The characteristic raised print of genuine banknotes can be found throughout the note. This can be felt by running your fingers across various areas of the note such as the Bank title and the denominational value text in the centre of the note on the front.
TACTILE SIGNS
For the blind and partially sighted, there are some raised lines and a dot at the sides of the front of the note that can be felt with the fingertips.
---
Next visuals of the 5th series
---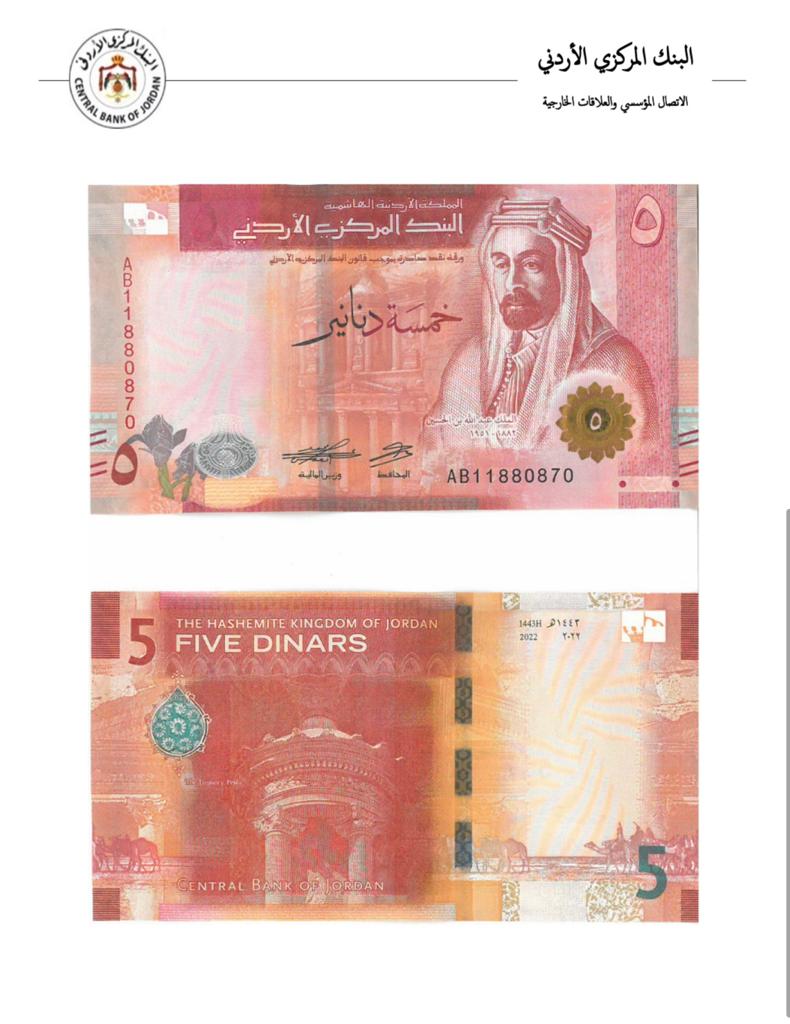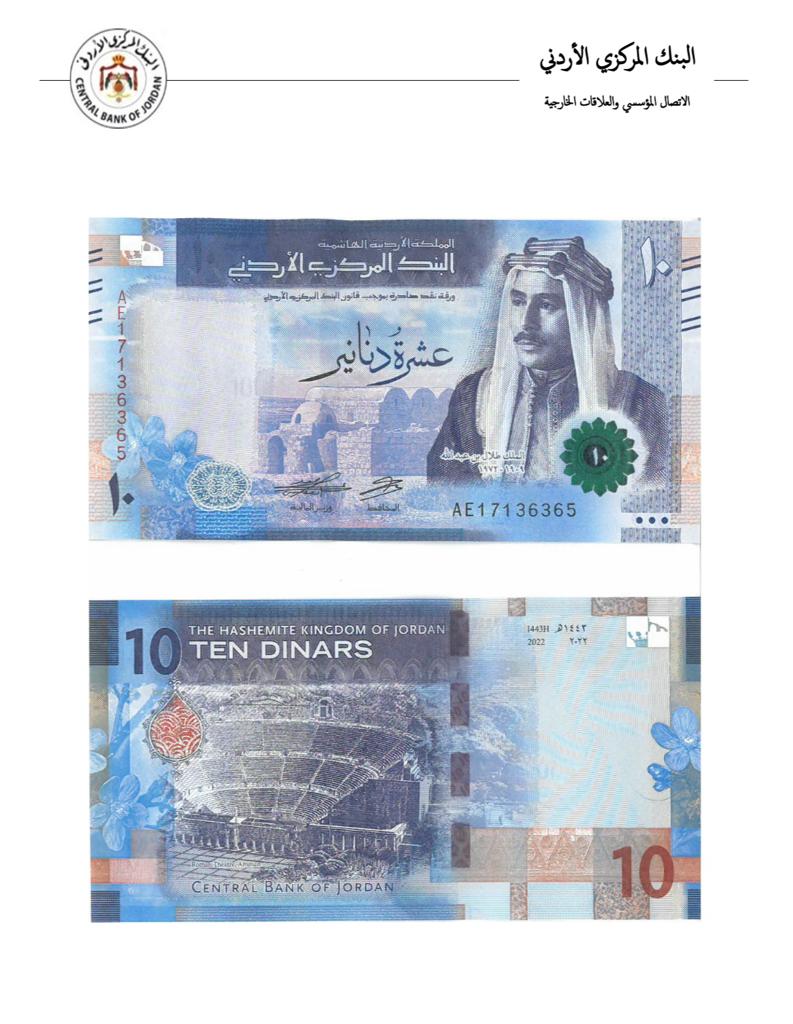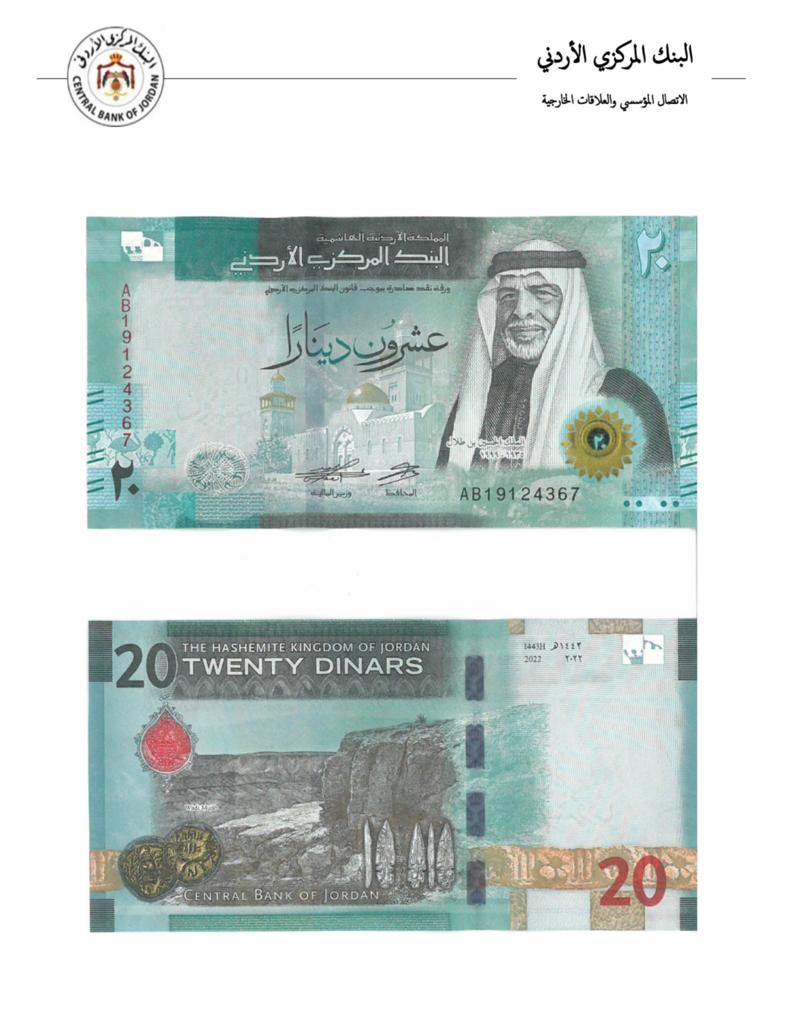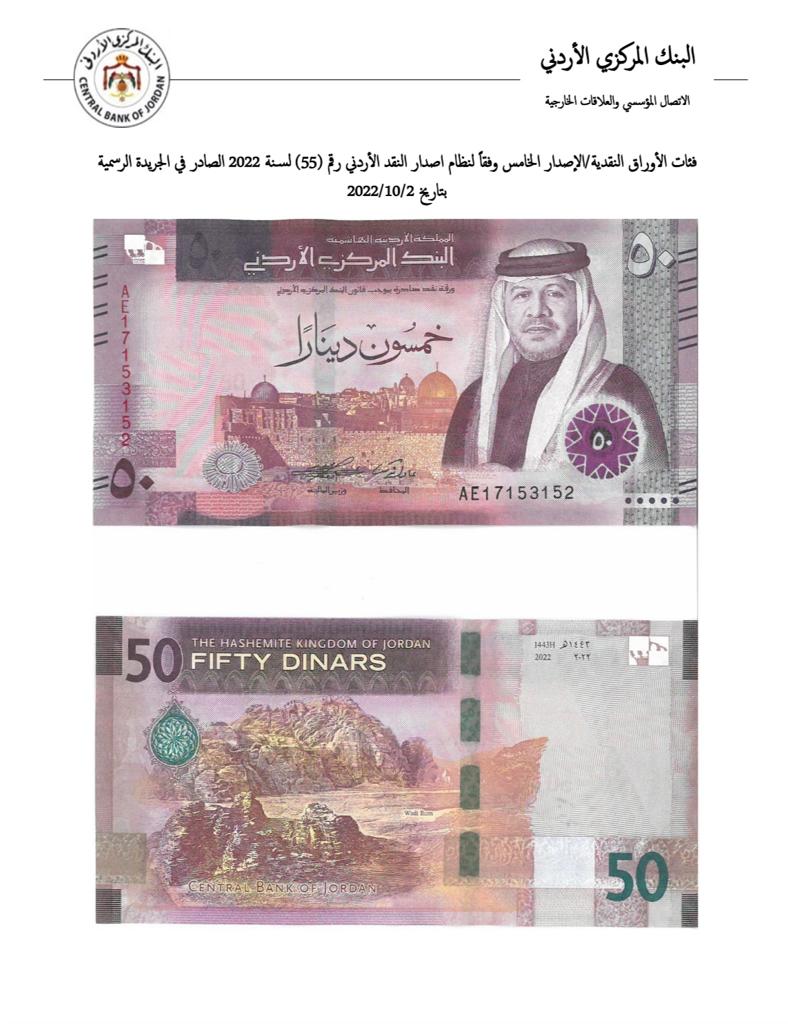 Sources: Jordan central bank and NUMISMAG.