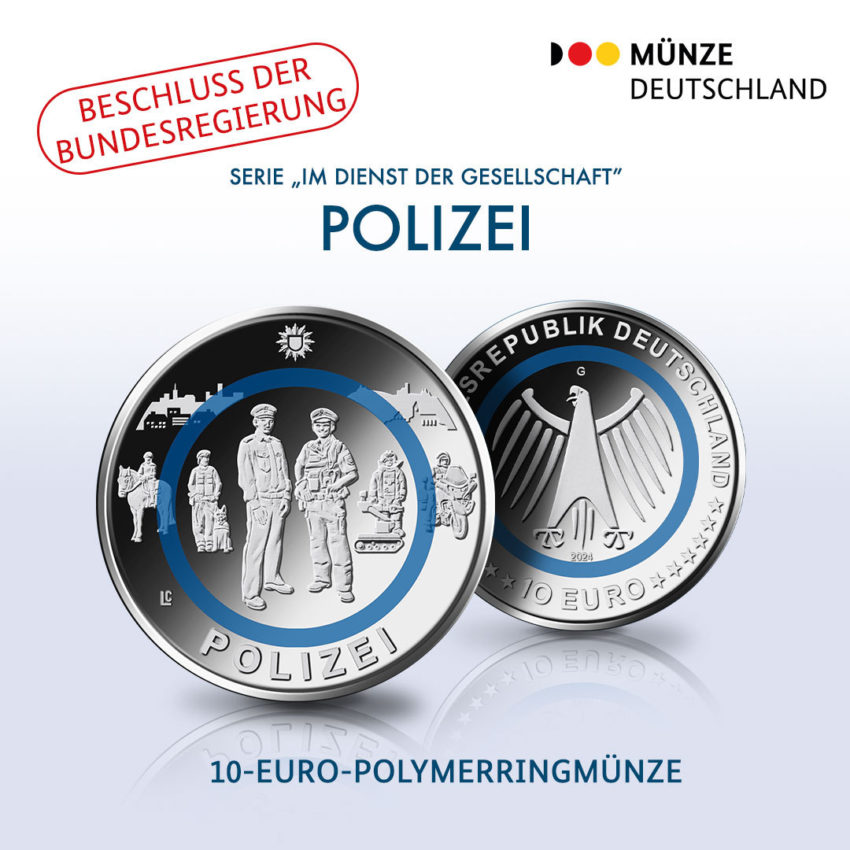 2024 €10 German polymer coin – german Federal Police
On the occasion of the decision of the ministerial cabinet on 01/18/2023 to issue the collector coin dedicated to the Federal Police, Minister Christian Lindner stated that "its work was appreciated throughout Germany. It has earned the respect of the whole society".
The coin will be issued in spring 2024 as part of the multi-year series "In the service of society".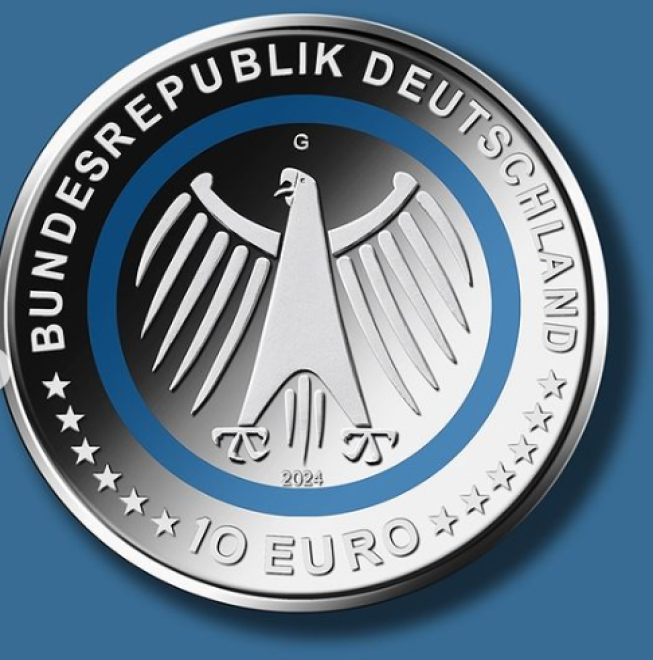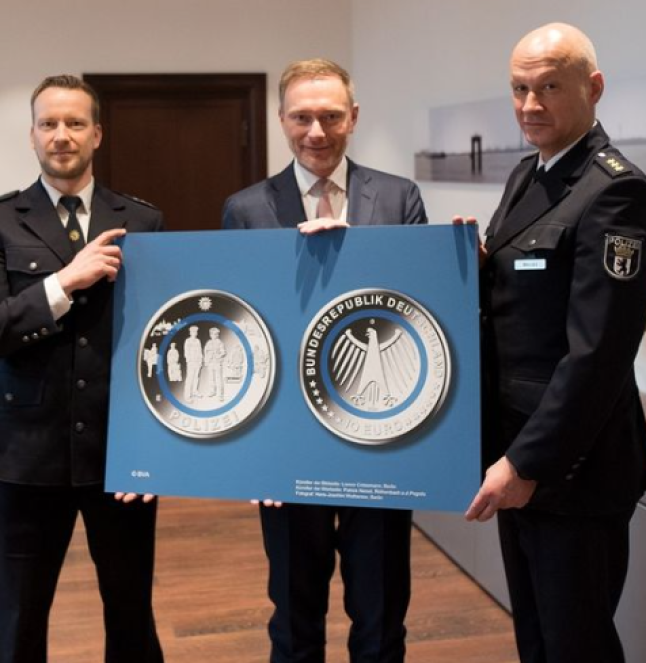 Official presentation of the coin by Minister Christian Lindner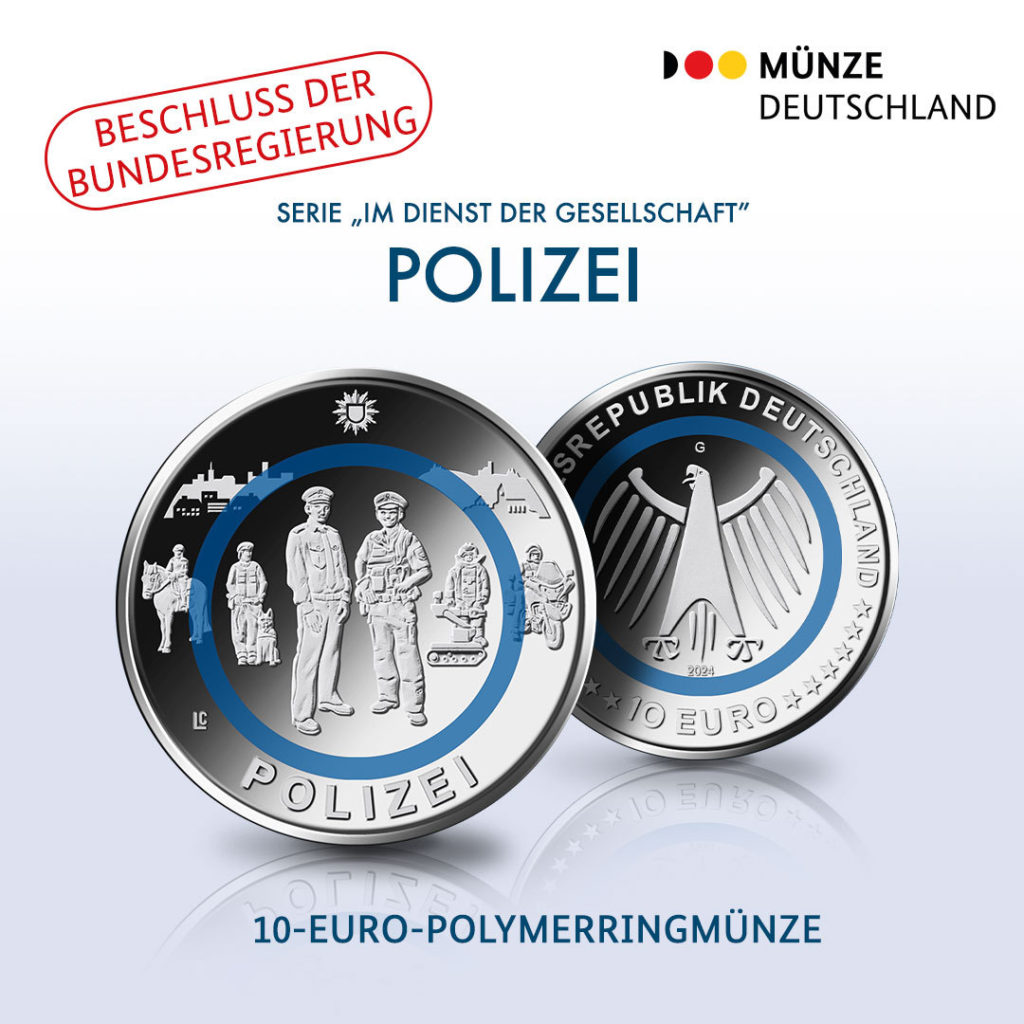 Sources: Munze Deutschland and NUMISMAG.