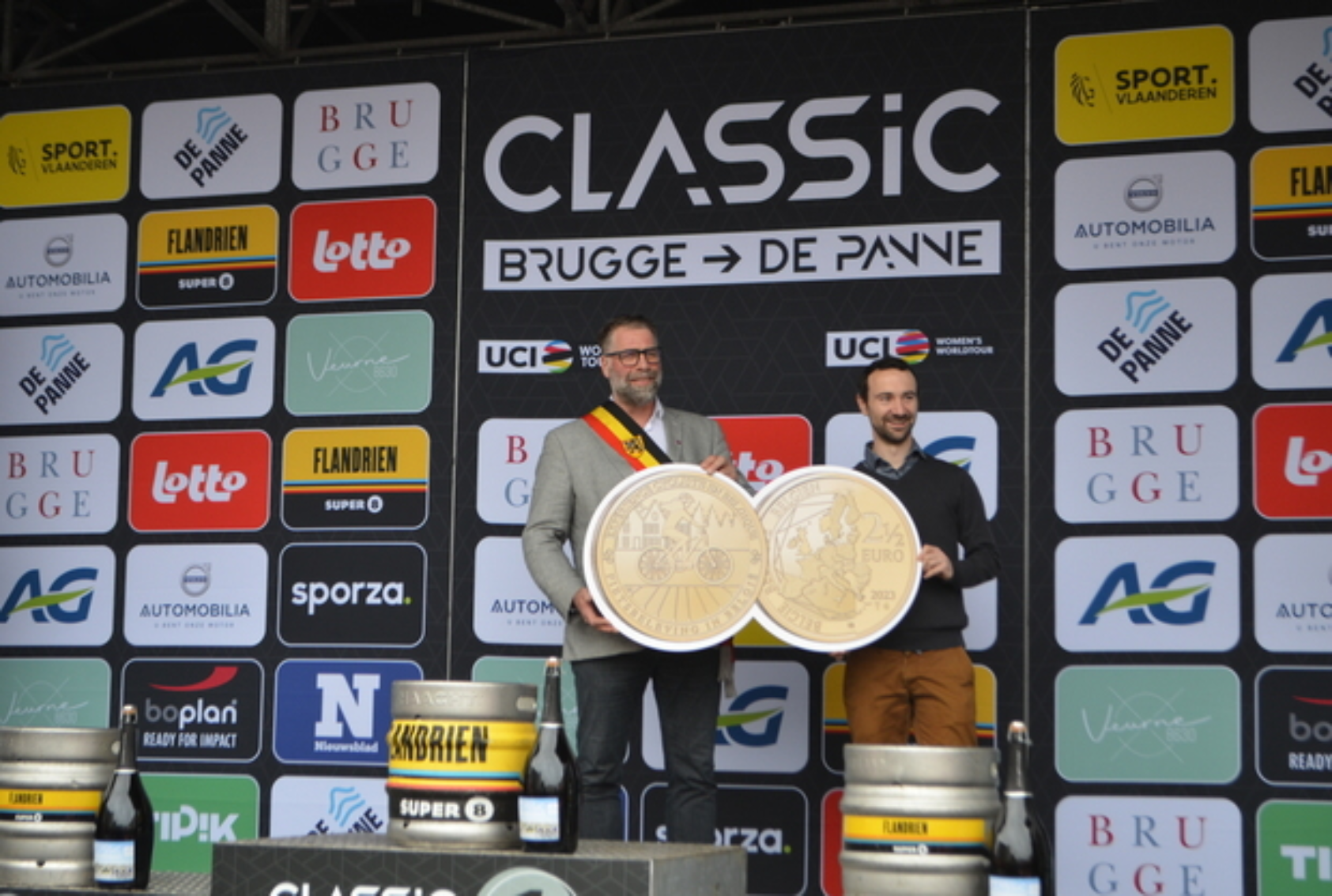 €2.5 Cycling experience in Belgium 2023
Belgium issued a €2.5 coin this week commemorating cycling in Belgium. In Belgium, respondents to the FietsDNA 2022 survey indicate that they find cycling financially attractive, flexible and fast. Improving (local) cycling infrastructure also contributes to the climate goals of several municipalities. But cycling is no longer just an ecological and sporty mode of transport. The difference between functional and recreational cycling is rapidly disappearing.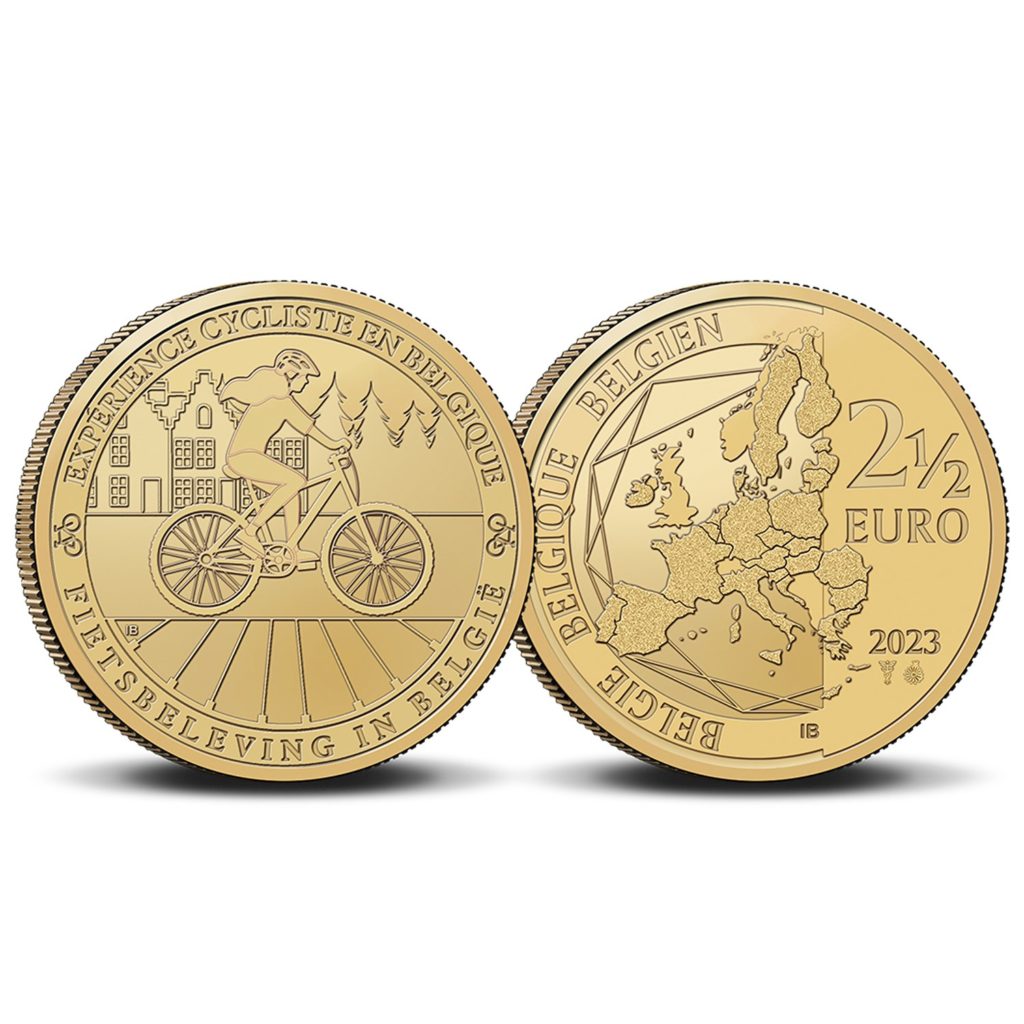 Weight : 10,5g
Diameter: 25 65mm
Quality : BU
Print run : 30 000 coins
engraver : Iris BRUIJNS
The obverse of the coin depicts a sporty cyclist riding across the Belgian landscape on a track formed by bicycle spokes. He is surrounded by the text: "CYCLING EXPERIENCE IN BELGIUM", "en FIETSBELEVING IN BELGIUM" and two miniature bicycles. The face of the coin shows the usual graphic elements such as the value, the year and the European map.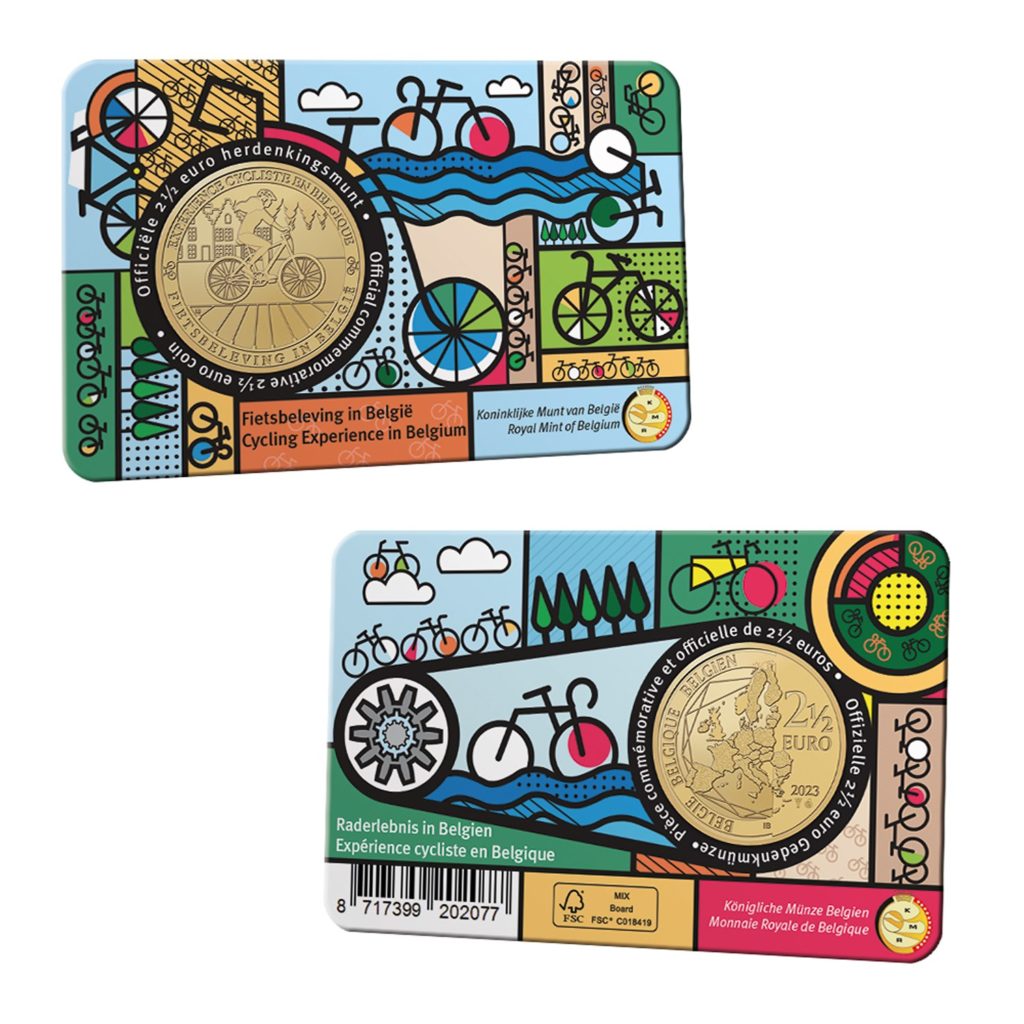 Sources: Belgian Royal Mint and NUMISMAG