2023 €2 commemorative coin celebrating 60th anniversary of Cyprus central bank
Central Bank of Cyuprus unveiled today the design of the future 2023 cyprus 2023 €2 commémorative coin. The national side of the coin depicts tools on a microchip symbolising the stability of economy in a industrial and digital era secured by Central Bank of Cyprus wich celebrates its 60th anniversary. Different words are engraved on this side. The name of the issuing country « KIBRIS » for Cyprus in greek and the dates « 1963-2023 » and the motto « 60 years since foudation of the cebtral bank of Cyprus » are included in the design.
The edge lettreing is the same as for €2 regular coins issued by Cyprus.
The mintage is 412 000 coins (including 12 000 coins in cases, cards and capsules).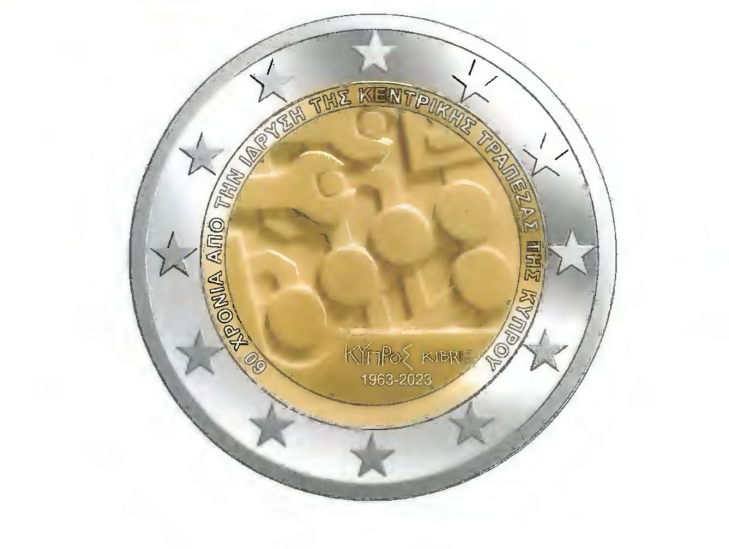 Sources: Central Bank of Cyprus and NUMISMAG