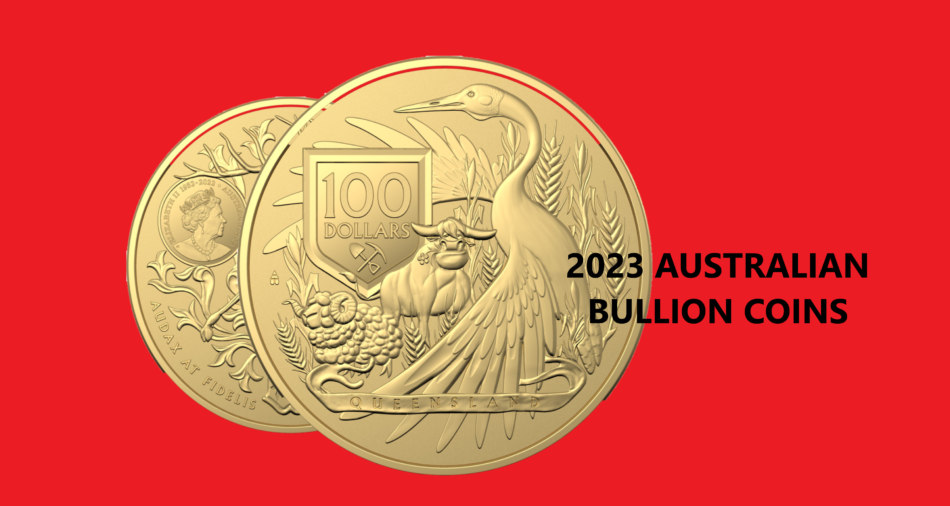 2023 australian bullion coins
The Royal Australian Mint's Australia's Coat of Arms investment coin series is characterized by  uintessentially Australian designs that tells a unique Australian story. Each coin in the series features reimagined elements of the Coat of Arms of Australia, and its States and Territories.
In 2023, the Royal Australian Mint is proud to present a reimagining of the Queensland Coat of Arms, with a
new 2023 $100 1 oz Gold Investment Coin and 2023 $1 1 oz Silver Investment Coin, the third in the
Australian Coat of Arms Investment Coin Series.
Queensland's Coat of Arms, granted by Queen Victoria in 1893, is Australia's oldest, and features a rampant
stag and brolga, plus images of cattle, sheep, wheat and gold, symbolising the then colony's great wealth.Over the years, this traditional design evolved and the current Coat of Arms dates from the silver jubilee of
Queen Elizabeth II in 1977, when the stag and brolga were added.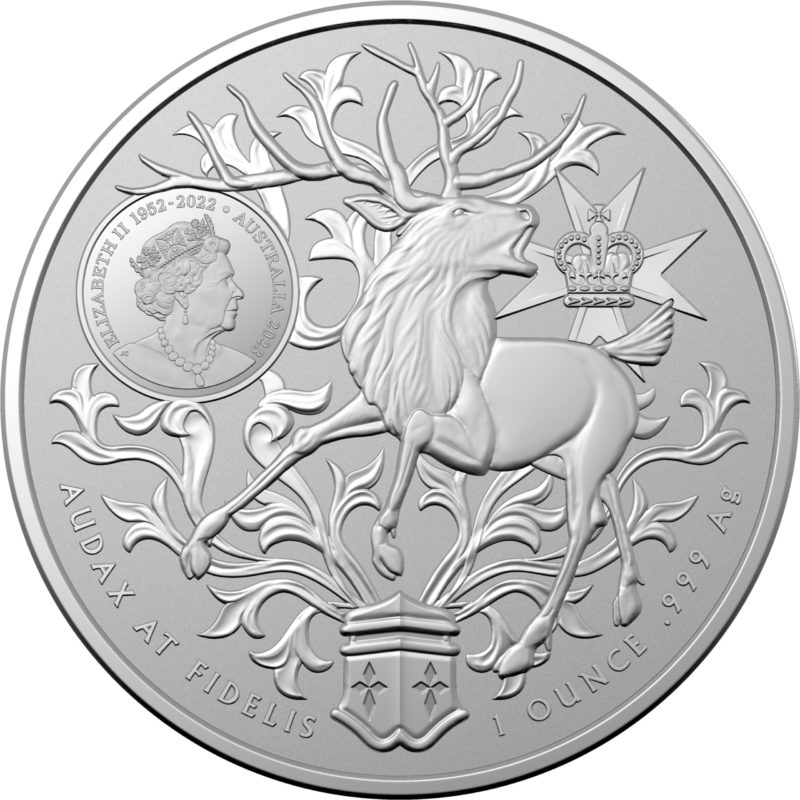 Queensland coat of arms bullion coin – silver 1 oz 
The stag, not an Australian native, symbolises connection to the old world – Queen Victoria gifted a herd of
deer from the royal hunting ground to the colony. The elegant brolga is the state's official bird, here
symbolising the indigenous population.
The silver and gold coins feature design elements design by the Queensland Coat of Arms.
The reverse design features a Brolga, a cow and ram as the main sculpted components of the design. These animals are surrounded by the denomination, a field of wheat and sugarcane. A banner at the bottom of the base of the design features the name QUEENSLAND.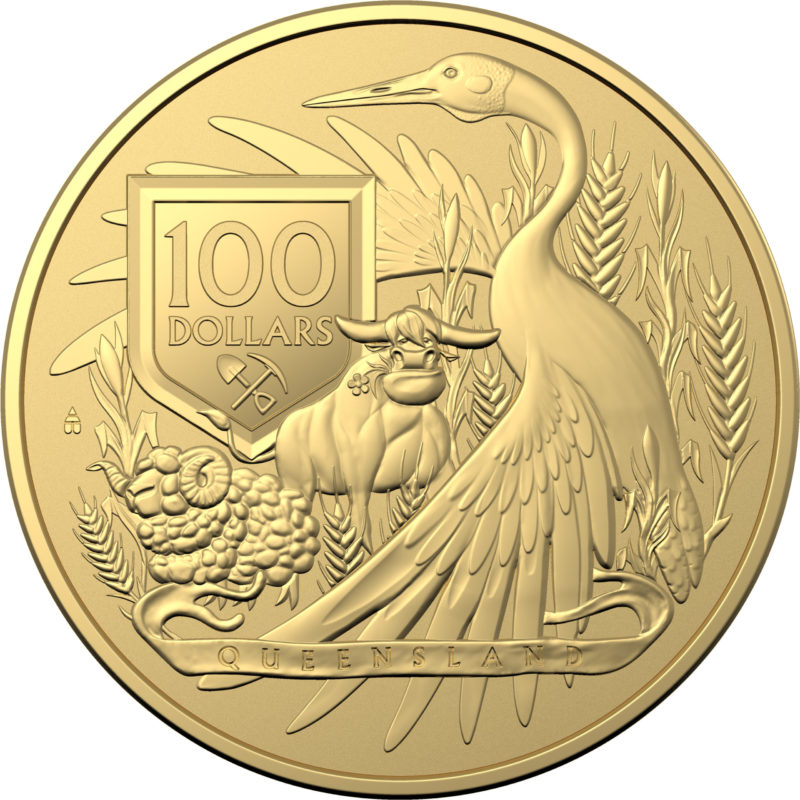 Reverse Queensland 2023 gold 1 oz bullion coin
The obverse design features a red deer as the main focus, a Maltese cross overlaid with a royal crown and a
knight's helmet. A small version of the Queen Elizabeth II Memorial effigy features to the right of the coin, and Queensland's state motto, Audax at Fidelis, sits at the bottom of the coin. The background of the coin design features a band of ribboned foliage adapted from the original Queensland Coat of Arms.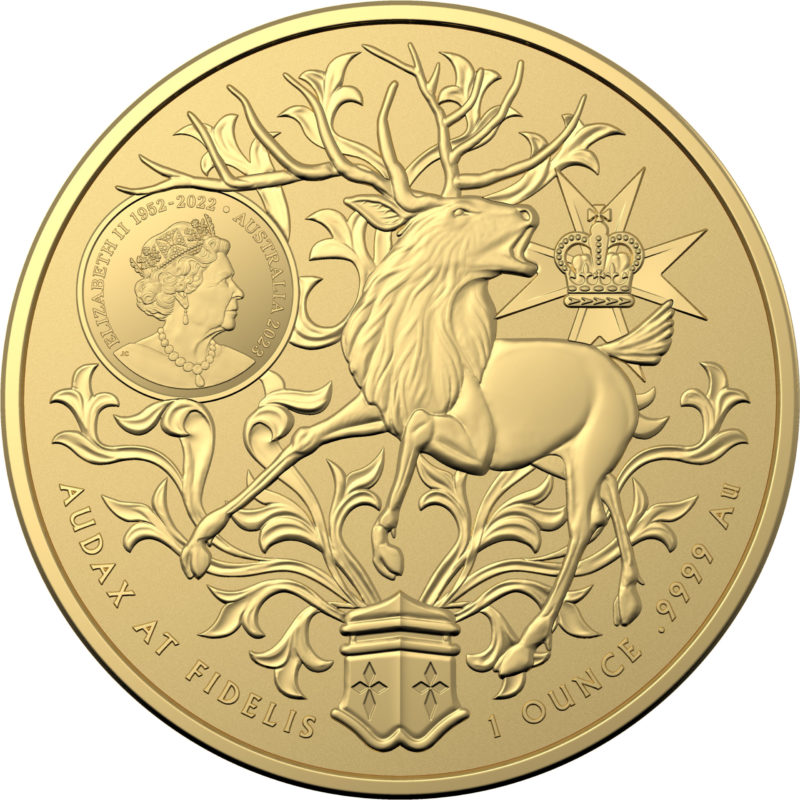 Obverse Queensland 2023 gold 1 oz bullion coin
Sources: Royal Australian Mint and NUMISMAG