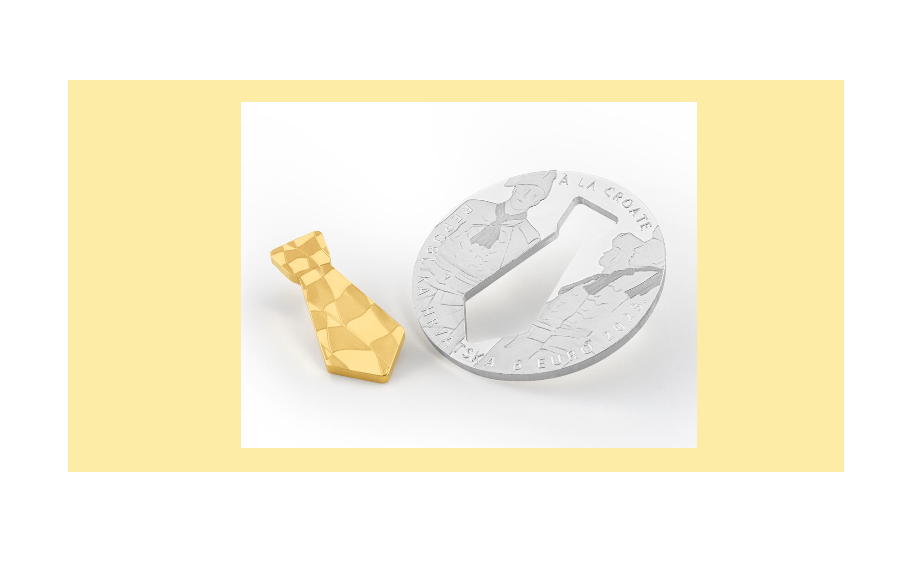 The first Croatian euro coin for collectors
The Croatian mint is issuing 500 copies of the first coin for Croatian collectors in euros since the country's changeover to the euro on 01/01/2023, consisting of two parts in gold and silver. The tie was chosen as the theme for these coins. It is a decorative garment whose creation is attributed to Croatians and which over the centuries has become a part of culture, not only in Croatia, but also around the world.
Each piece consists of two differently shaped parts made of different precious metals, gold and silver. The gold piece follows the contours of the tie and is inserted into a silver piece whose opening harmoniously follows the given shape.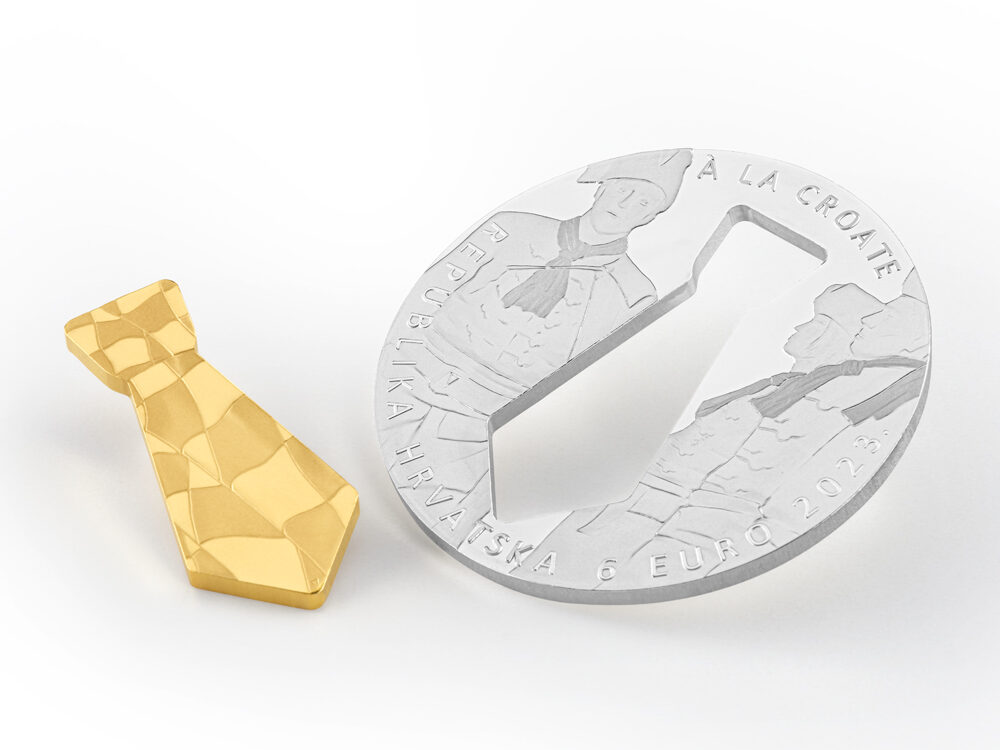 The gold coin has a face value of 100 euros and the mass of one ounce of gold (31.103g), while the silver coin has a face value of 6 euros and weighs two ounces of silver (62,207 grams).
The Croatian artist and sculptor Nikola Vudrag is the author of this coin. The reverse side of the coin depicts Croatian soldiers who fought under the French flag during the Thirty Years War in the 17th century. Around their necks they wore a scarf that immediately attracted the attention of the French. Later, the young king Louis XIV started wearing the tie. It was then quickly adopted by all the French and worn "à la croate", that is to say in the Croatian way. It is precisely this inscription that adorns the coin, as a kind of tribute to this iconic fashion and cultural object.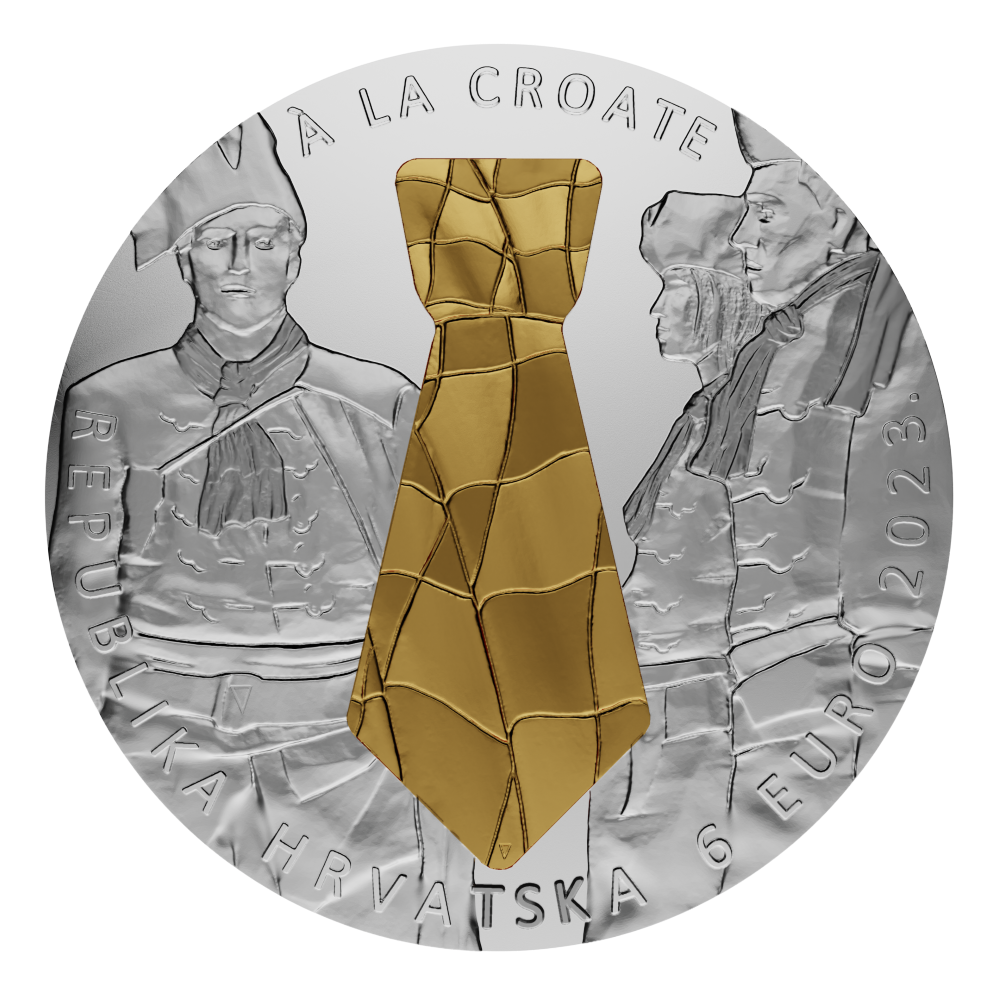 Silver part
Face value: €100
Fineness: Gold 999,9/1000
Weight: 31,103g
Diameter: 46,90 " ± 0,10 x 19,90 mm ± 0,10 mm
Artist: Nikola Vudrag
Gold part
Face value: €6
Fineness: Ag 999,9/1000
Weight: 62.207g
Diameter: 60mm
Artist: Nikola Vudrag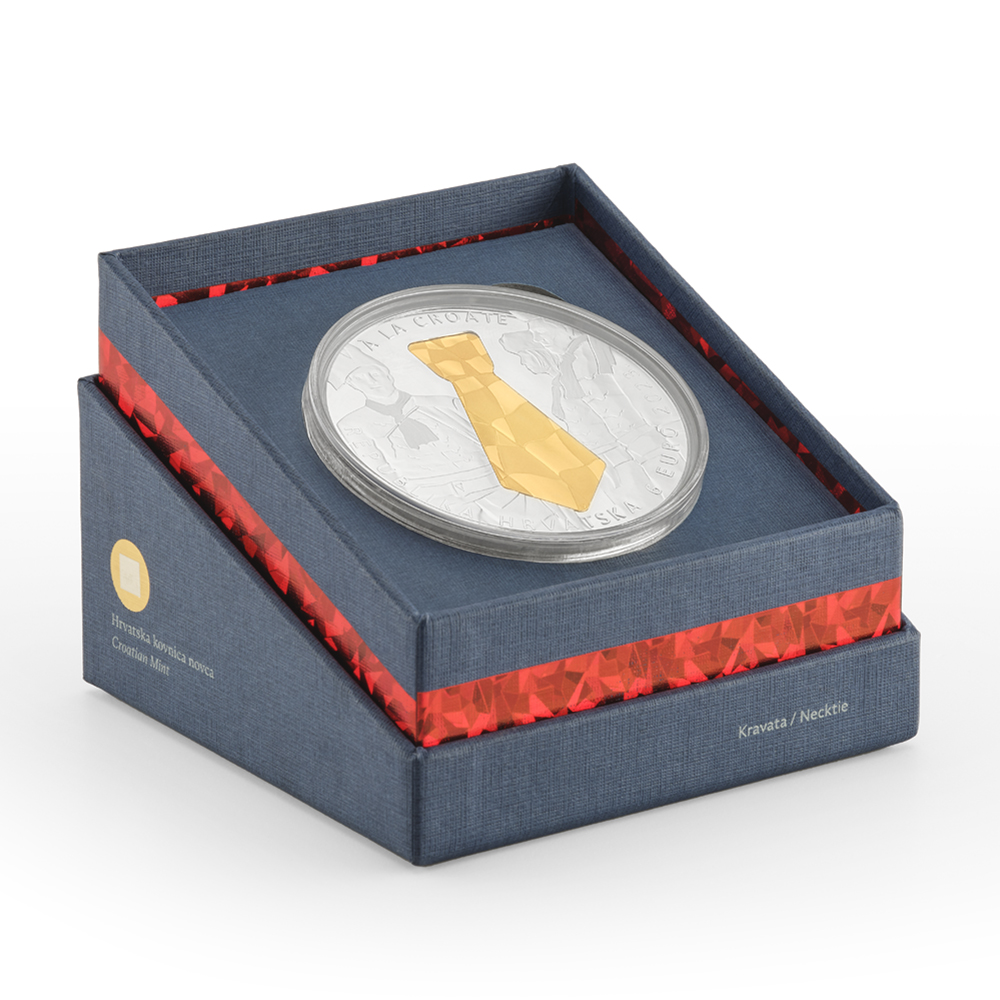 Sources: Croatian Mint and NUMISMAG