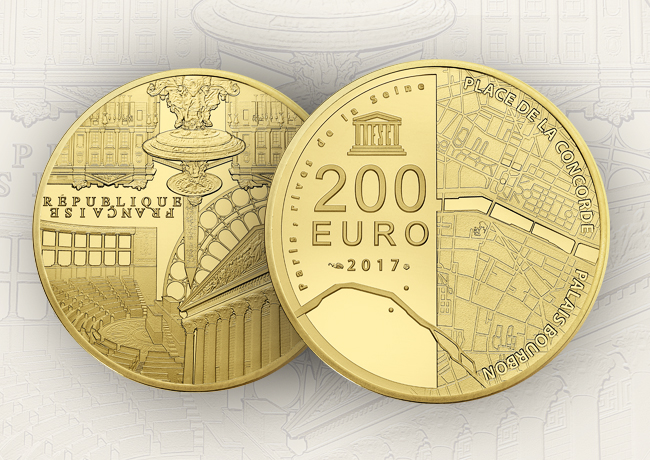 2017 UNESCO Coins serie minted by MDP
In the french UNESCO minting serie, the MDP struck a 2017 coin dedicated to the Concorde place and the Burbon Palace.
The hemicycle of the National Assembly, the frontage of the "Palais Bourbon" and the Concorde place are represented on the obverse of the coin. Symbolized by the canopy of the room of the meetings, the Seine made reflect the mention "French Republic", engraved in capital letters.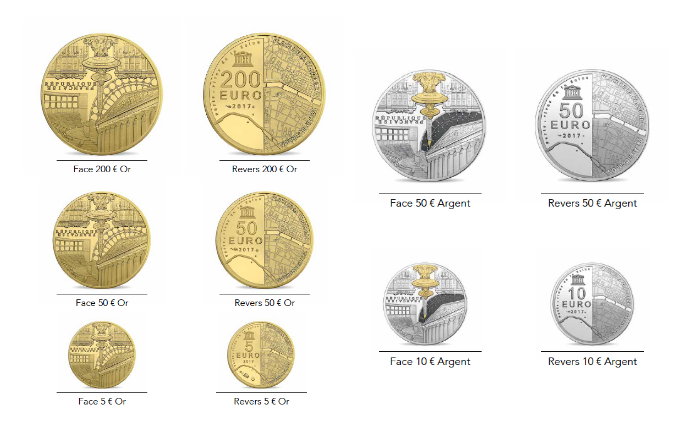 On the reverse, the currency raises on the left the logo of UNESCO drawn up on the facial value. The location of the two sites is represented by two points, placed along the Seine river. The sovereigns online wished a prospect between the Palais Bourbon, completed in 1728, and the Madeleine.
The construction of this one, begun in 1763, indeed comes to fix the prospect offered by the two twin palaces for the architect Gabriel, the first one of the duke of Crillon and the second one Furniture depository of the royalty, and later ministry of the Navy. Inaugurated in 1763, the place Louis XV, renamed place of La Concorde, accommodates the obelisk of Louxor in 1836, four years only after the completion of the hemicycle of the Palais Bourbon where the 577 deputies elected at the National Assembly sit today.
2017 Mintages – Rives de Seine serie – Place de la Concorde/Assemblée nationale
Monnaie de Paris (UNESCO thema)

Face value (€)

material
title
Weight (g)
diameter (mm)

mintage

10
Silver
900/1000
22,2
37
           5 000
50
Silver
950/1000
163,8
50
              500
5
Gold
999/1000
0,5
11
           5 000
50
Gold
999/1000
7,78
22
           2 000
200
Gold
999/1000
31,104
37
              500
Source: Monnaie de Paris.