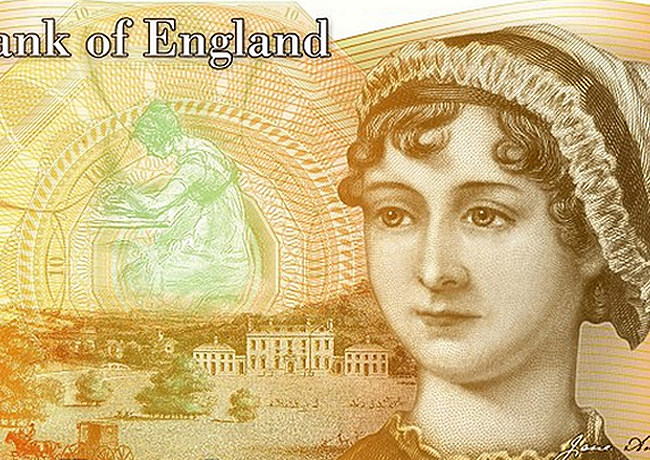 Summer exhibition of BoE: New Jane Austen £10 banknote
If you are of passage to London, we invite you to visit the museum of the Bank of England. This museum recalls the history of English banknote since its origins. In addition, the new polymer banknote of £10, illustrated by a portrait of the author Jane Austen, will be put in circulation this summer.
It is the occasion, through an exhibition dedicated to this thême, to explore the banknotes of the Bank of England and literary connections of those, during the last three centuries.
Address and schedule:
Bank of England Museum, Bartholomewdrive, LONDON, EC 2R- 8AH
10AM to 17PM, Monday to Friday (except bank holidays).
Source: BoE