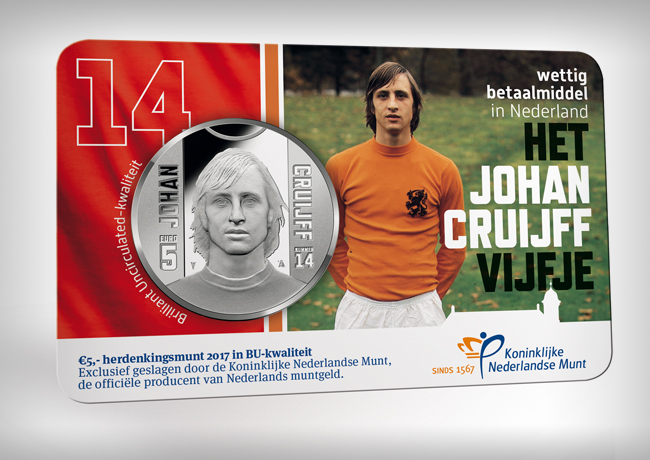 2017 Johan CRUYFF commemorative euro coins (€5 and €10)
In 2017 Johan Cruyff would have reached the age of 70. As a tribute The Royal Dutch Mint will issue an official commemorative coin, which will be available from September 20th.
The Johan Cruijff 5 euro coin has a worthy design with an iconic 3D portrait of the legendary football player and coach Johan Cruyff. On the back is an equally large portrait of King Willem-Alexander of the Netherlands. A symbol of equivalence and solidarity. The coin will be available in Silver Proof in luxury packaging with background information and in BU quality in a numbered coincard.
Johan Cruyff 5 Euro Coin issues
The UNC-quality Johan Cruyff 5 Euro Coin will be available from September 4th at knm.nl. The Royal Dutch Mint will also issue the commemorative coin in special minting qualities for collectors.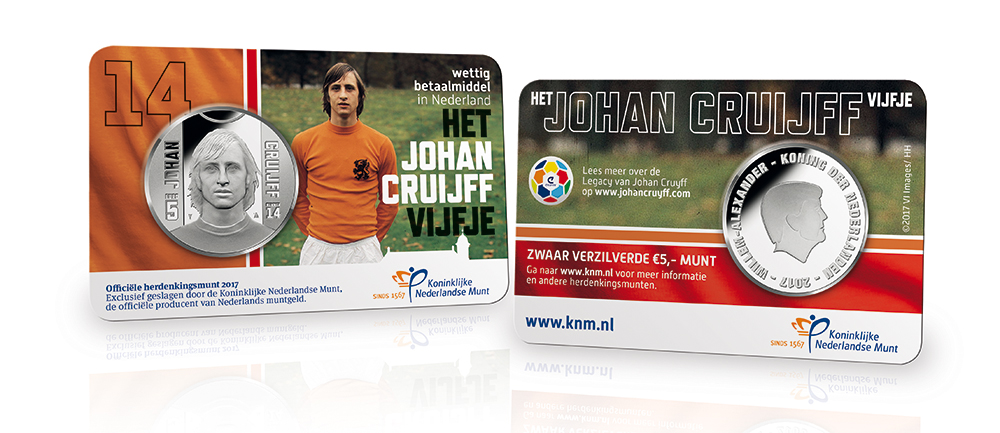 Silver Johan Cruyff 5 Euro 2017 Color Set
A football legend such as Johan Cruyff should be commerated with a special silver color set. Therefore, the exclusive Silver Johan Cruijff Color Set 2017 is issued in an exclusive mintage of 750 sets. The set contains three Silver Proof coins, with the letters of its name being showed in the colors of the three most important teams from Cruyff's career.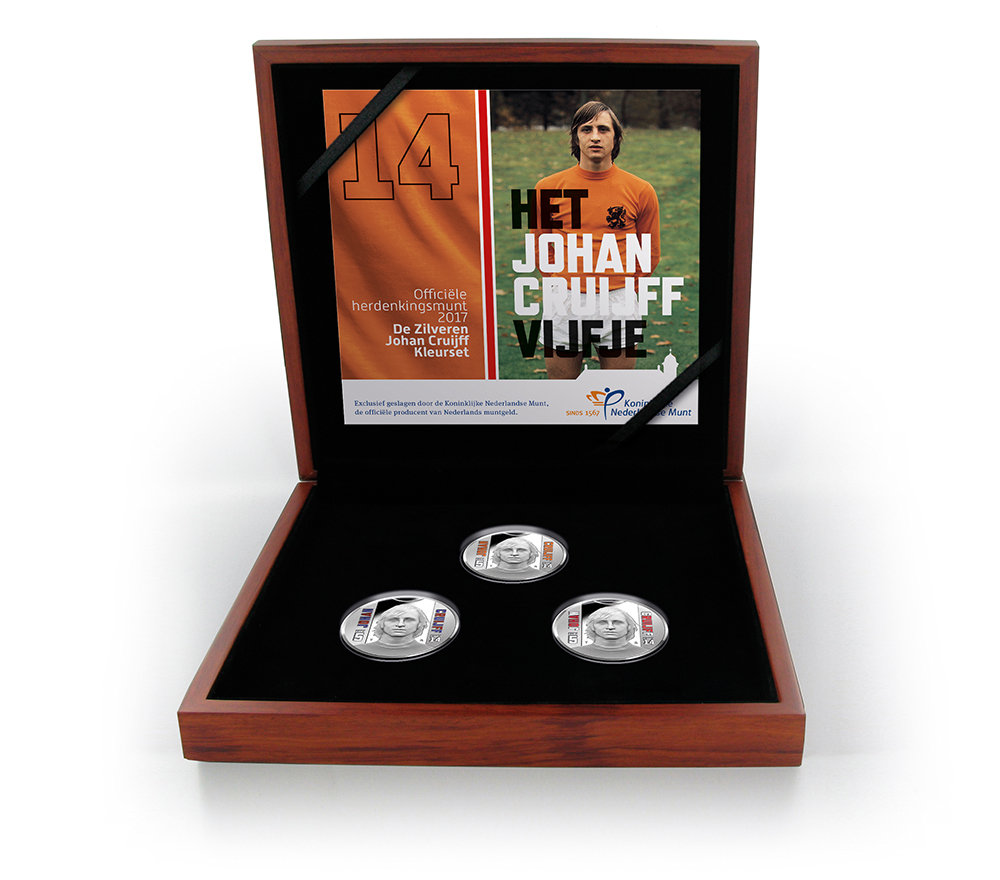 Johan Cruyff 5 Euro Coin Silver Proof 2017
In luxury collector pack with additional background information and part of the "National Collection ®".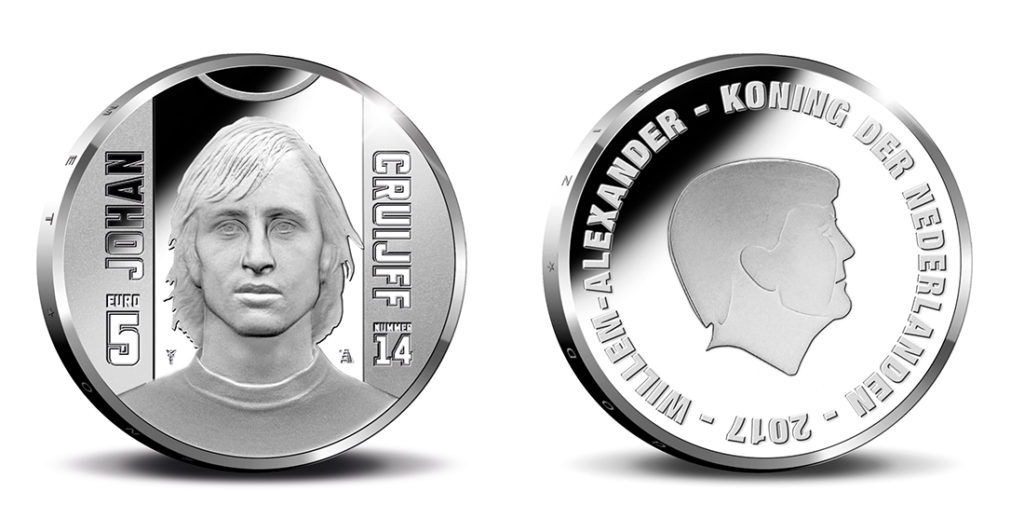 Metal: Silver 925/1000
Weight: 15.5 g
Diameter: 33 mm
Quality: Proof
Johan Cruyff 5 Euro Coin 2017 BU quality in Coin Card
Numbered issue, included in the official Coin Card Catalogue. Since 2016, the BU quality commemorative coins have been completely sold out at the Royal Dutch Mint. Part of the National Collection ®.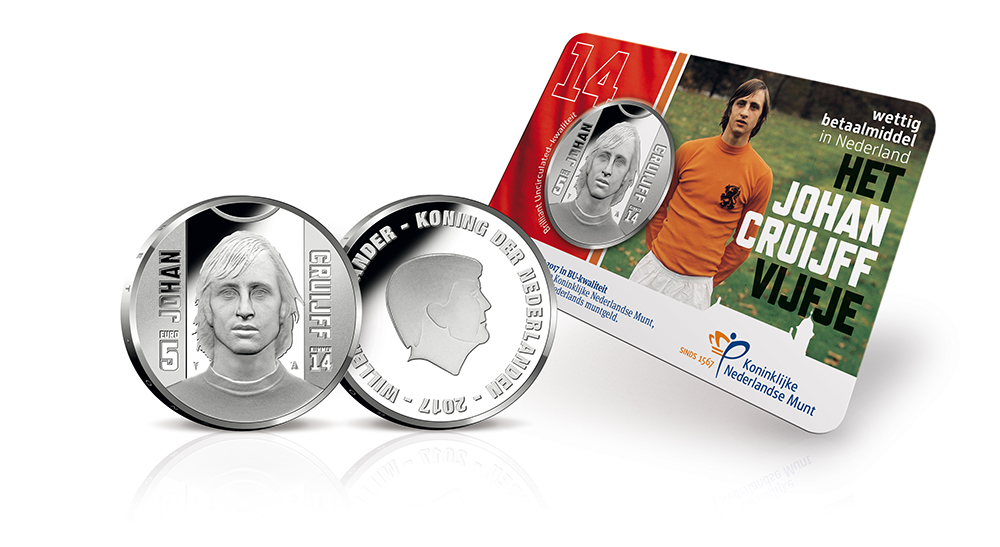 Johan Cruyff 10 Euro Coin Gold Proof 2017
Presented in a deluxe wooden case with numbered Certificate of Authenticity.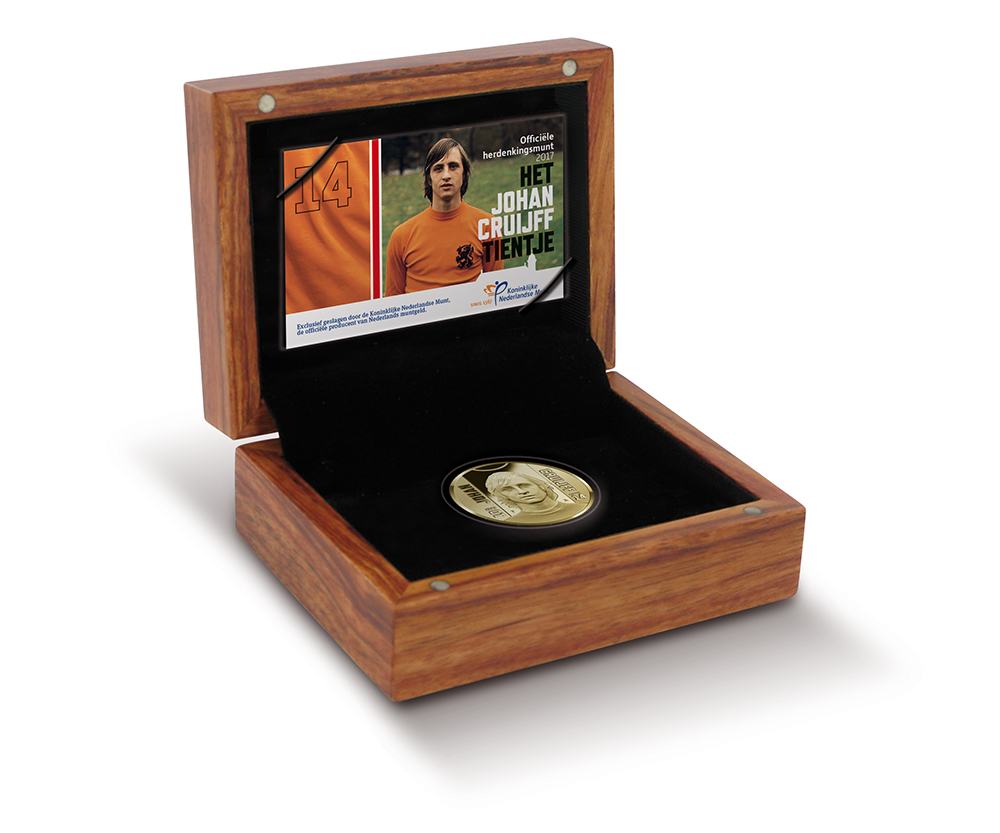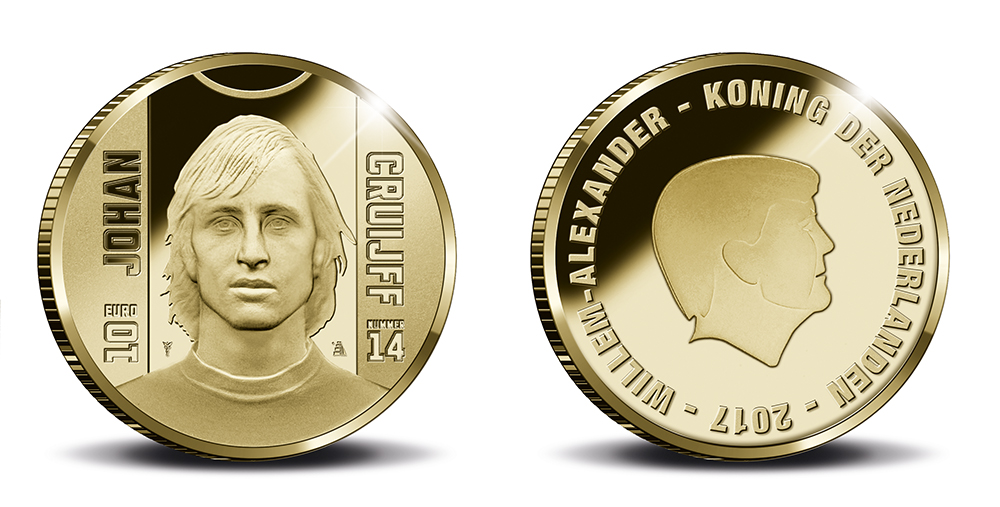 Metal: Gold 900/1000
Weight: 6.72 g
Diameter: 22.5 mm
Quality: Proof
If you want to read more about this topic:
https://www.knm.nl/
https://www.knm.nl/johan-cruijff-vijfje-2017-zilver-proof/nl/product/9562/#
Sources : Royal Dutch Mint
You may also Like