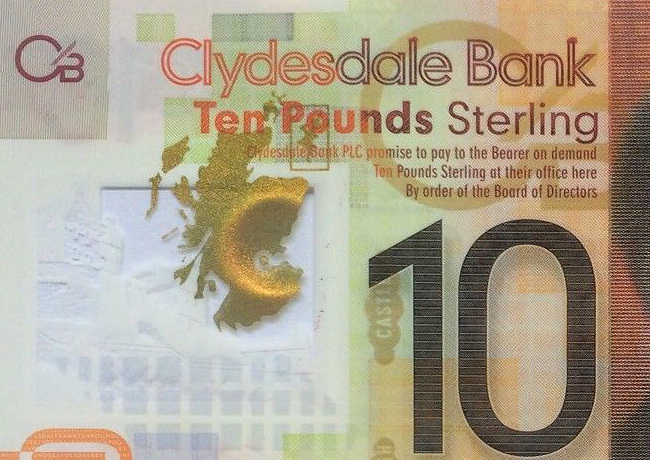 2017 CLYDESDALE Bank 10 pounds Robert BURNS banknote
The Scottish bank of CLYDESDALE issued this week a new 10 pounds polymer banknote. It may seem astonishing that banknotes may be issued by another financial establishment than BoE in the United Kingdom. It is the case since 7 private banks were authorized by Bank of England (BoE), under its control and pursuant to part VI of 2009 Banking Act, to issue currencies.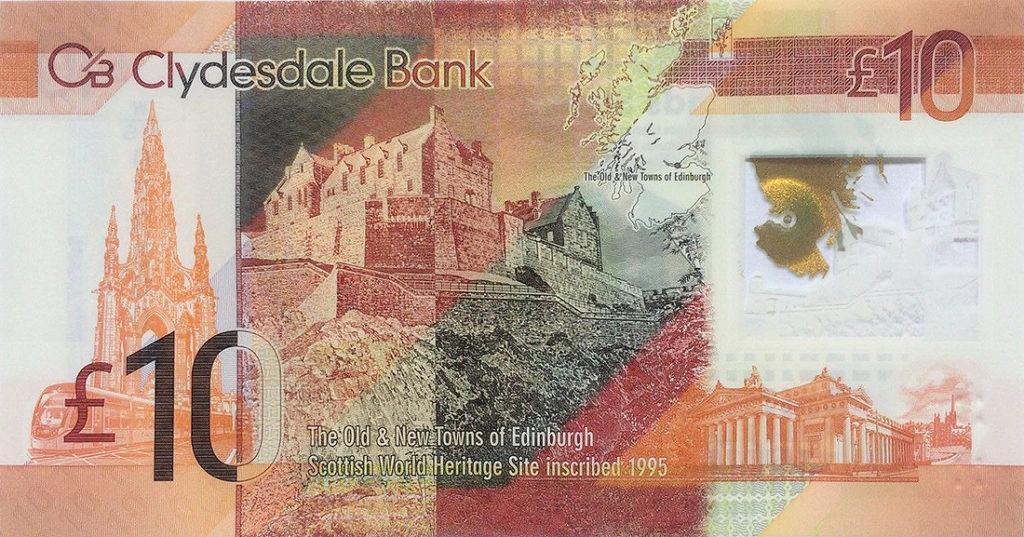 The list of the banking institutions profiting from this prerogative is the following one:
Scotland:
• Bank of Scotland plc
• Clydesdale Bnak plc
• The Royal Bank of Scotland
Northern Ireland (ULSTER):
• Bank of Ireland plc
• AIB group plc
• Northern Bank limited
• Ulster bank limited
One of the main obligations to which these 7 banks are subjected is to hold equities at least equivalent to the face value amount of currencies which they emitted and that still has legal tender. The islands of Jersey, Guernesey and of Man also issue banknotes. However, these territories are out of United Kingdom. The issuing banks of these three islands are not subjected to the BoE board control and do not have the obligation of covering face value of emitted banknotes by their equities.
The bank of CLYDESDALE issues banknotes since 1838. The new banknote is the polymer replacement banknote of the first "World Heritage serie" 10 pounds banknote, emitted in 2009. On this banknote, a portrait of Robert Burns (1759-1796) is represented. He was a scottish writer, considered as one of the first romantic author.
Source: NUMISMAG.