KNM 2017 €2 euro coin -SATIJN mintmark, proof and BU transition coin sets
The KNM put on sale several collectors containing series of circulating coins with various mintmarks of the last dutch mintmasters.

These two last years were remembered in the Netherlands by several mint chairman changes. Maarten T. brouwer was fired in 2015, following a large commercial problem with an important customer of the KNM. A provisional administrator with a provisional mintmark, Mr BRUINSMA, was named and was in function of chairman of KNM from 2015 to 2016. Monsieur PETERS succeeded to him in 2017, himself as a second provisional administrator. For this reason the provisional mintmark was not changed.
Meanwhile, the KNM, which was for sale, was purchased by a belgian industrial group of the  medal/coin striking sector. In September 2017, the KNM stated that S. SATIJN took the lead of the new private dutch mint. However, in the Netherlands, the function of  engraver in chief is provided by the chairman of the Mint. In France, these two functions are provided by two distinct people.
The KNM seizes this opportunity to issue several collectors containing divisional series issued between 2015 and 2017 in order to present a set including series with various mintmarks and years.

The KNM issued:
– A proof set 1,000 specimens containing two 2015 annual series (with BROUWERS and BRUINSMA mintmarks), a 2016 annual series (with BRUINSMA mintmark) and two 2017 divisional series ( with PETERS and SATIJN mintmarks).
– A BU set minted at 5,000 specimens with the same contents.
– A 2017 €2 circulation encased proof coin (with SATIJN mintmark) issued at 2,000 specimens
– A 2017 €2 BU coin issued at 20,000 specimens (with SATIJN mintmark). These sets have an interest for the collectors which collect per years and mintmarks the series of euro circulating coins.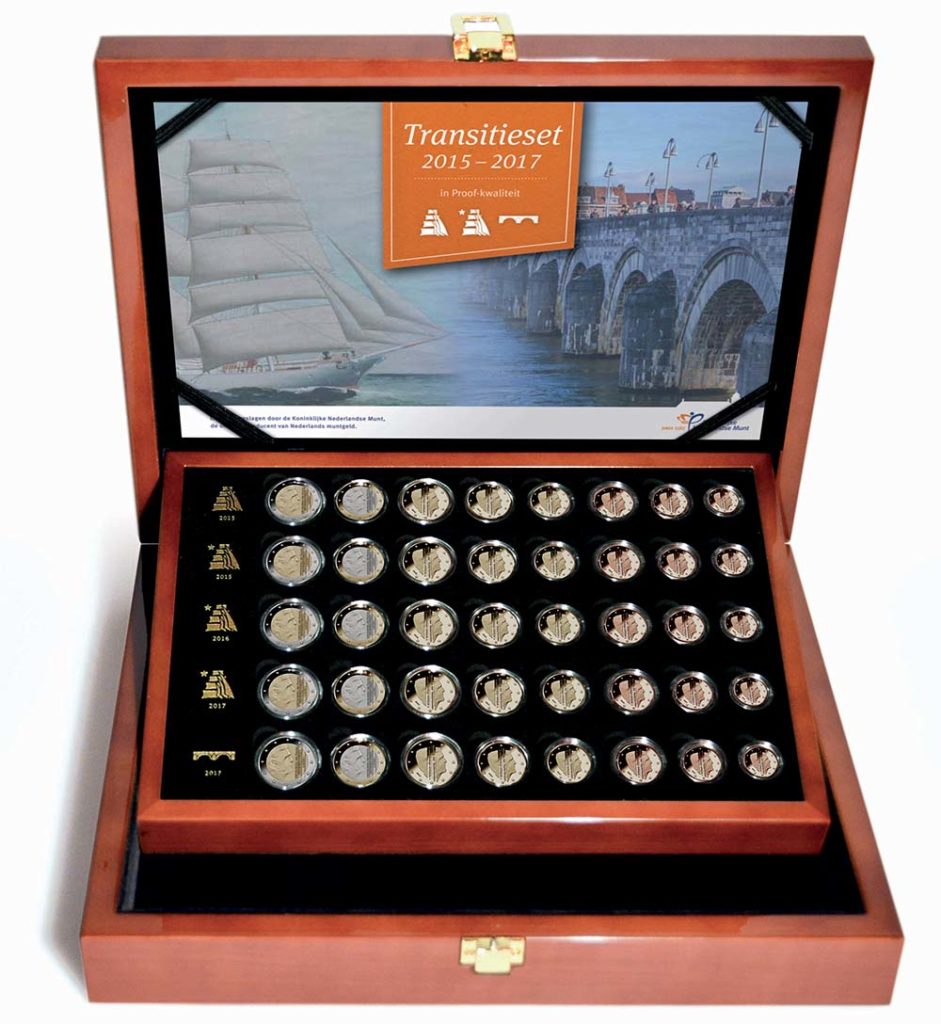 Source: KNM and Numismag.