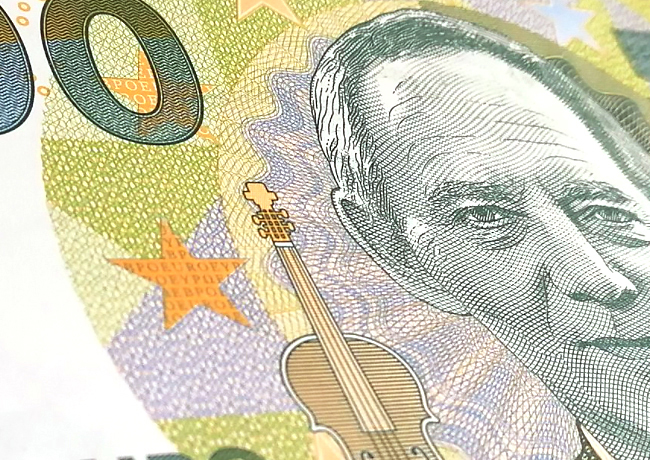 2017 €100 euros commemorative banknote W. SCHAUBLE
Following german elections, Wolfgang Schäuble, 75 years old, left german government as former finance minister. He held this position eight years long and now reached the Bundestag presidency. In Luxembourg City, on October 9th,  Wolfgang Schäuble attended his last meeting with his eighteen counterparts of the Euro-group.
At the time of its farewell, his/her colleagues offered original gifts to him. Among the gifts, the flag of the European Union appeared dedicated by all the finance ministers. As dedication, the greek representative, Euclid Tsakalotos, wrote: "Nothing will be completely similar". France offered a bottle of Bordeaux wine "2004 Grand Cru" taken from the wine reserve of the french finance minister. However, one of the most astonishing gift is certainly a €100 banknote bearing Wolfgang Schäuble, vignette, especially printed by the National Bank of Slovakia.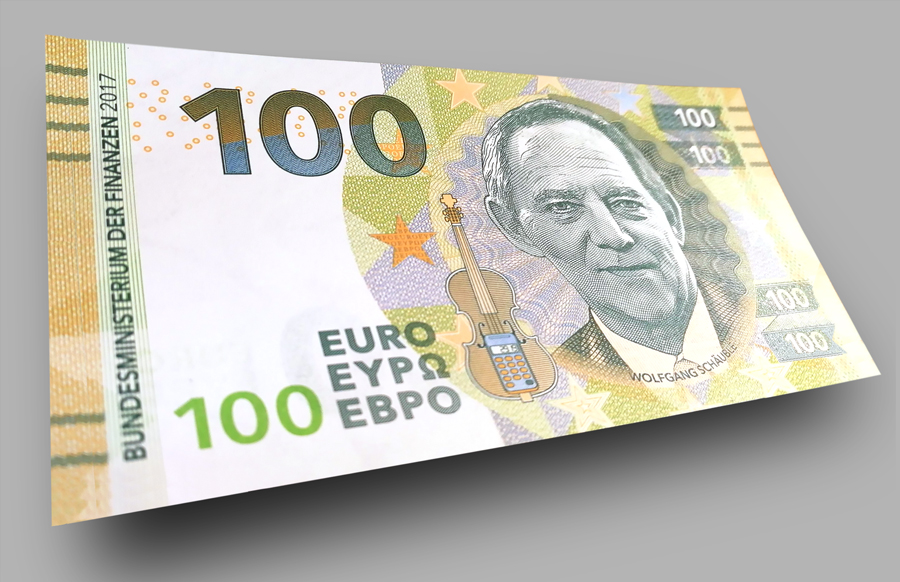 He was given to him by Peter Kažimír, finance minister of Slovakia. Slovakia does not have a national currency printing works. They order banknotes printed in other european coutries. The  slovak euros banknotes of the first euros banknotes series had been primarily printed, starting from 2014, by Bundesdruckrei, that is to say german central bank printing works (cf Guy SOHIER, the "euros banknotes" – Numismatique et change Verlag, p.102). It is extremely probable that the banknote offered to the german former finance minister has been printed in… Germany! This banknote takes the characteristics of the new "Europa" banknotes series, launched in 2013 with the new €5 currency. This gift is presented in the form of a bundle of several banknotes, in a box.
The European central bank prohibited the creation of commemorative euros banknotes, estimating that this kind of practice is expensive and has nothing to do with a modern currency system. If this banknote is refundable to the ECB, it would constitute the first commemorative and personalized banknote of the European union.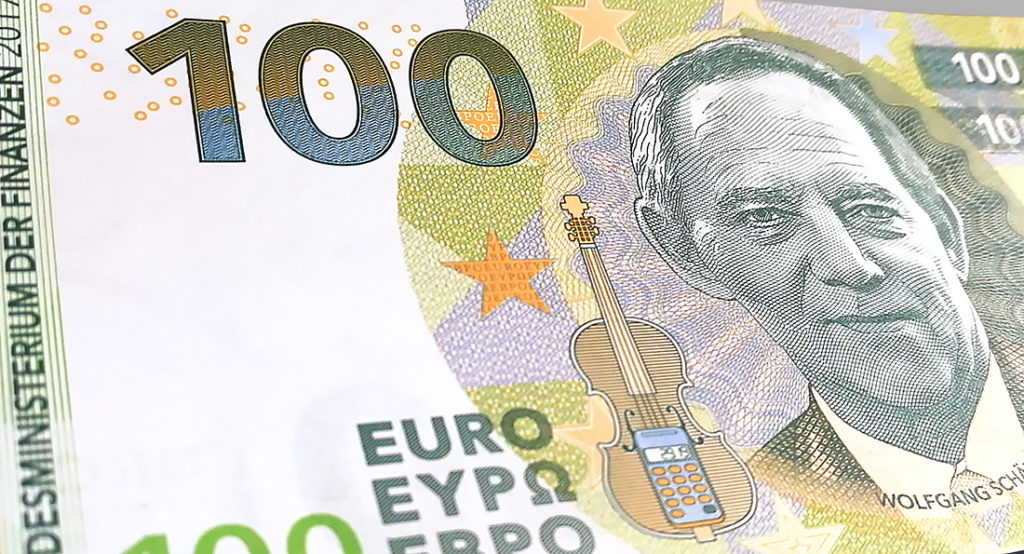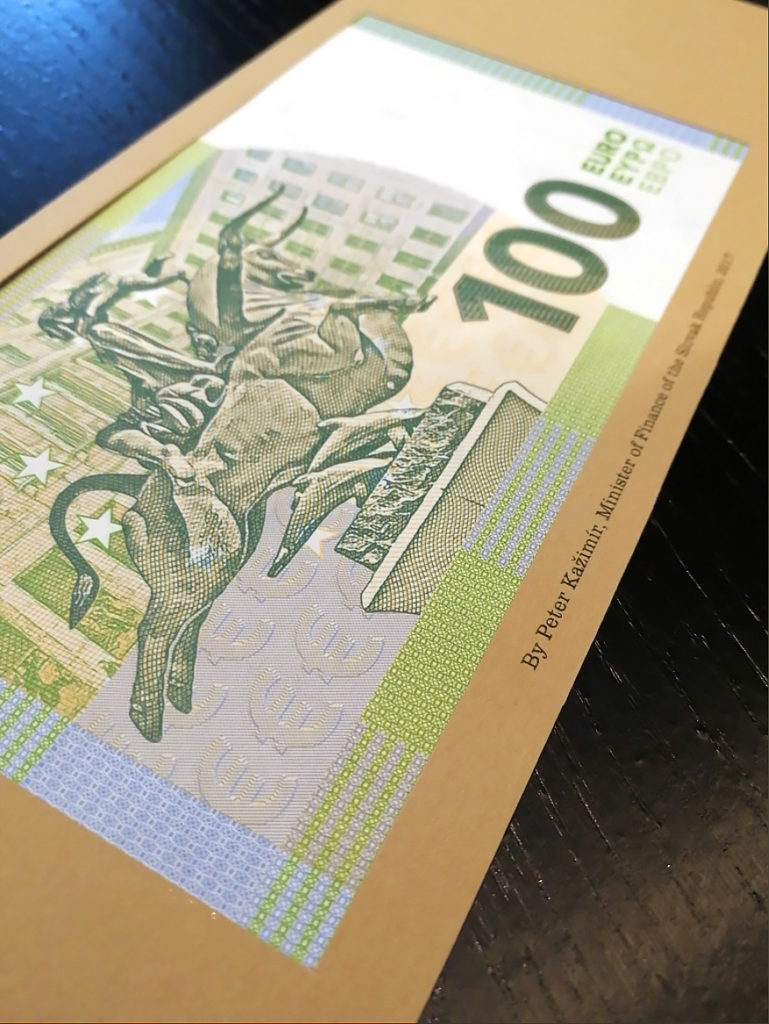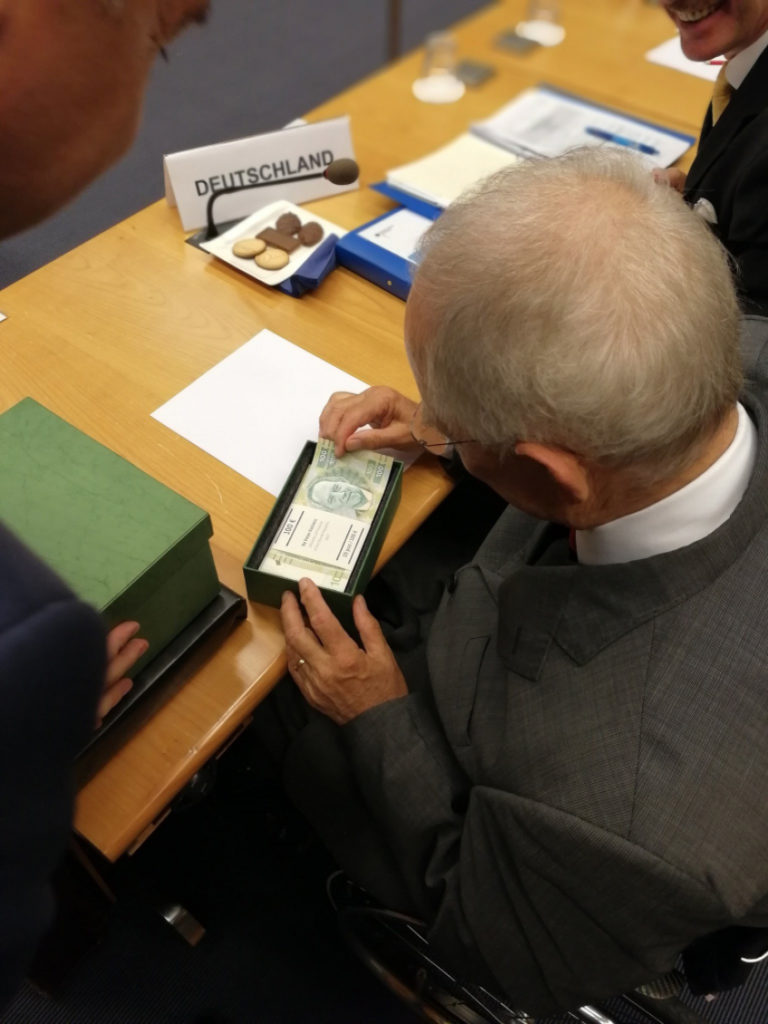 Wolfgang Schäuble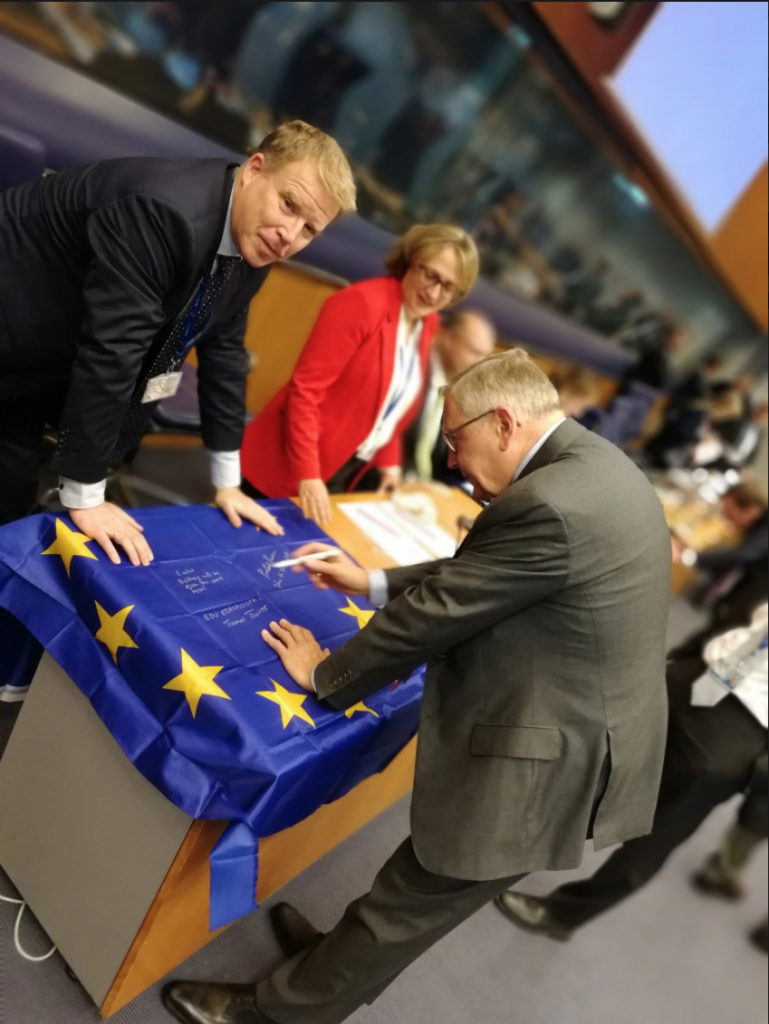 OOO
---
Discover the new €100 and €200 euro banknotes – Europa Series >>>
---
OOO
Source: NUMISMAG© and ECB.