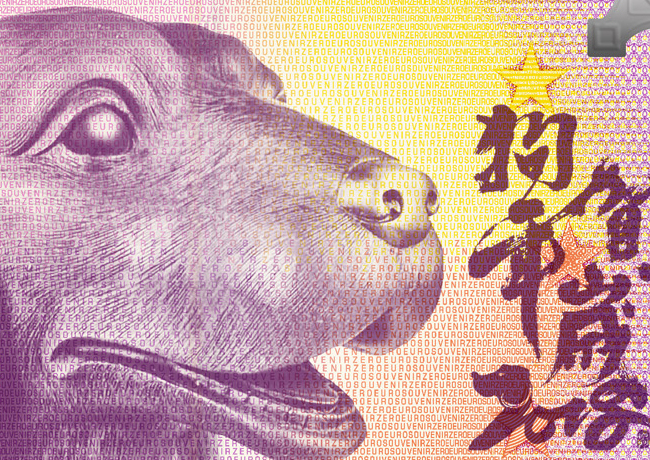 The new zero euro Banknote dedicated to china and dog year
Euro Banknote Memory will sell in the very next days a new zero euro banknote dedicated to china and dog year in chinese calendar. The first chinese zero euro banknote will be shipped to the client early december. It is dedicated as well to french-chinese frienship. The chinese client is a well known professionnal dealer. The Chinese acronym on the right means "good year of the dog", since in 2018 it will be the year of the dog. It will also be the first anniversary of friendship between China and Europe. The photo of the dog, is one of the 12 heads of animals of the former summer Palace. 12 symbols that without any possible dispute will take value in China. Regarding the numbering, it was thought in relation to the Chinese culture, and to a rapprochement towards a dragon's head.
The expected mintage is 500 000 banknotes on about 50 next banknotes issues. This number may seem to be high, but the number of chinese potential collectors (excluding tourists) is about 20 000 000 people!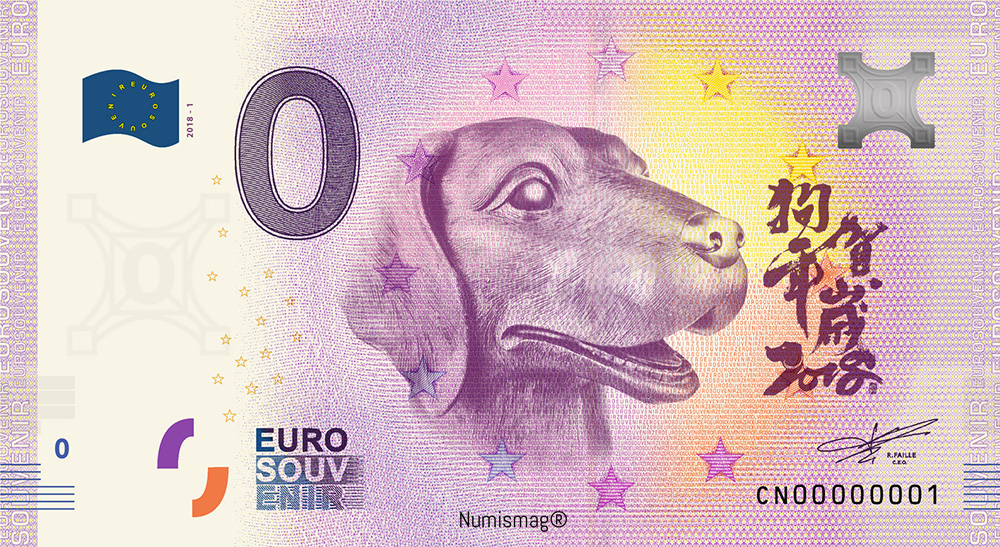 Sources Numismag®, Euro Banknote Memory