2018 official numismatic program of Portugal
Mint of Portugal revealed its 2018 numismatic program during the Berlin World Money fair, in early February. Here are the different topics of official numismatic issues of Portugal for year 2018.
Le programme monétaire de la Monnaie du Portugal 2018 – Casa da Moeda
---
X
€2 commemorative coin dedicated to 250th anniversary of national printing office of Portugal
Created in 1768, under the name of Royal Printing Works, it became from 1833 the National printing works of Portugal until 1972. After several mergers, it is now called Imprensa National – Casa de Moeda.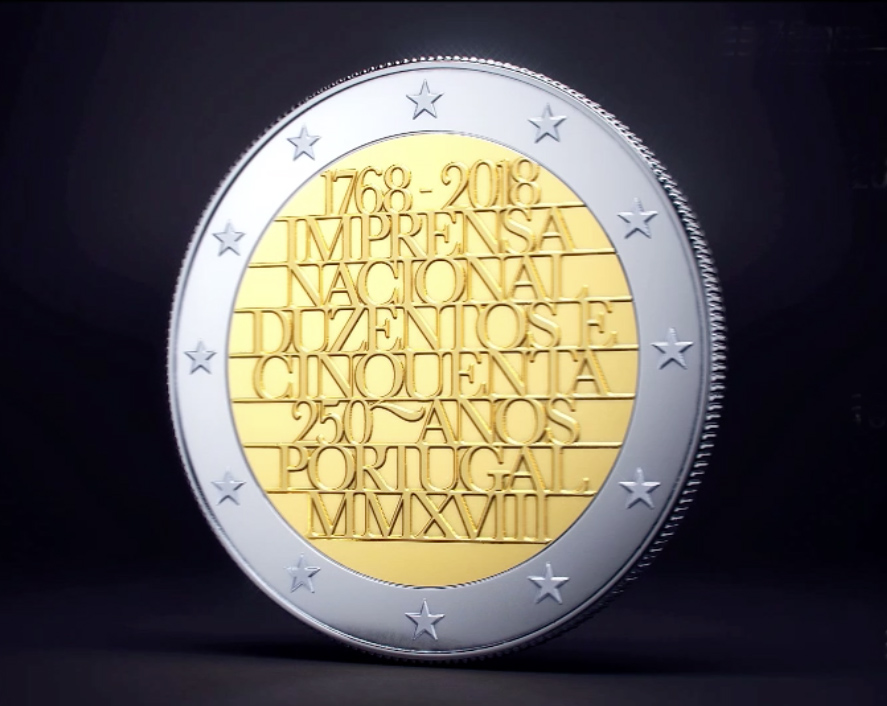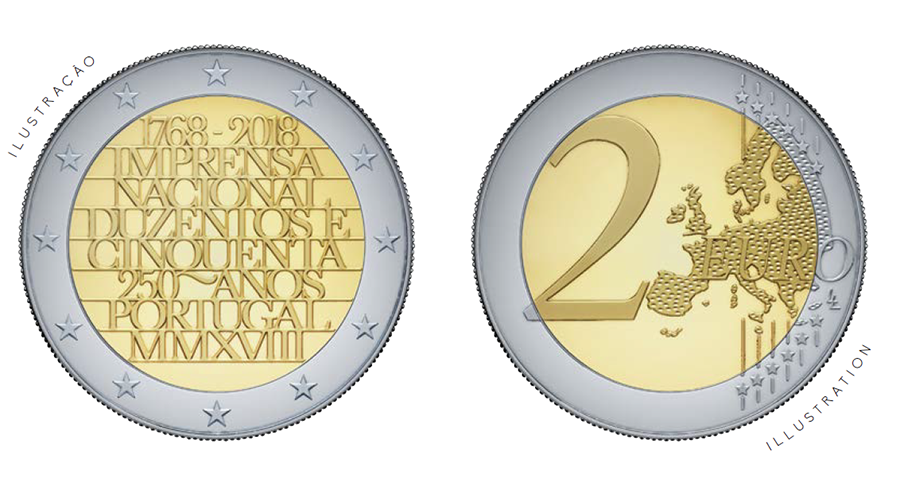 ---
Face value: €2
---
Circulation coins: 500 000 coins
BU coins: 10 000 coins
Proof coins: 10 000 coins
---
Cupro-nickel
Weight: 8,5g
---
Diameter: 25,75 mm
---
Designer: Eduardo Aires et Luc Luycx
---
Issuing month: May 2018
---
x
€2 – 250th anniversary of AJUDA botanical garden
Created in 1768, this garden is the first of Lisbon. It was first used to feed the Portugal royal castle but finally was much more used as a botanical reference.
---
Face value: €2
---
Circulation coin: 500 000 coins
BU coins: 10 000 coins
Proof coins: 10 000 coins
---
Cupro-nickel
weight: 8,5g
---
Diameter: 25,75 mm
---
Designer:  João Fazenda et Luc Luycx
---
Issuing month: July
---
X
€2,5 – 2018 Russia football World Cup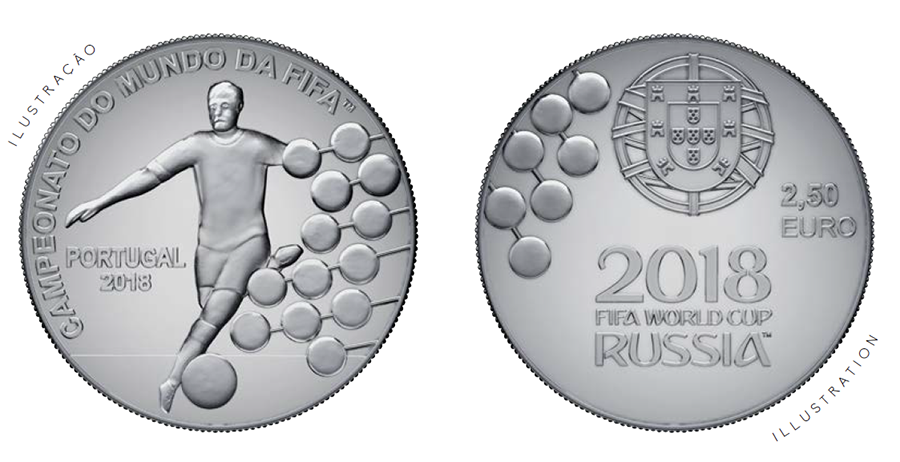 ---
Face value: 2,5 euro
---
Silver: 15 000 coins
Gold: 5 000 coins
Cupronickel: 150 000 coins
---
Weight:
Silver: 12g
Gold: 8,48g
Cuproniquel: 10g
---
Diameter : 28 mm
---
ADesigner: João Duarte
---
Issuing month: February
---
X
€5 2018 Europa star – Baroque age
X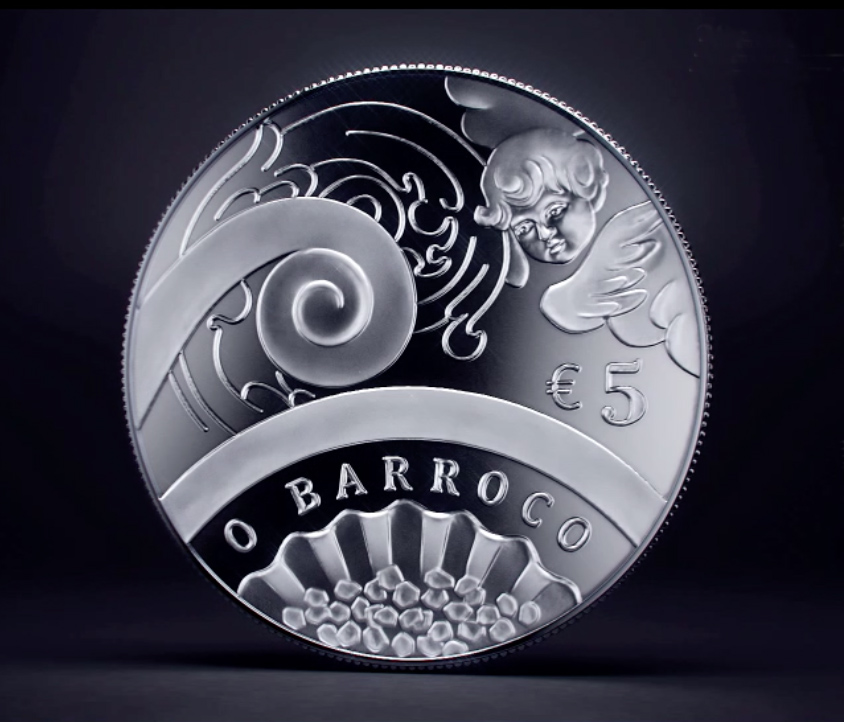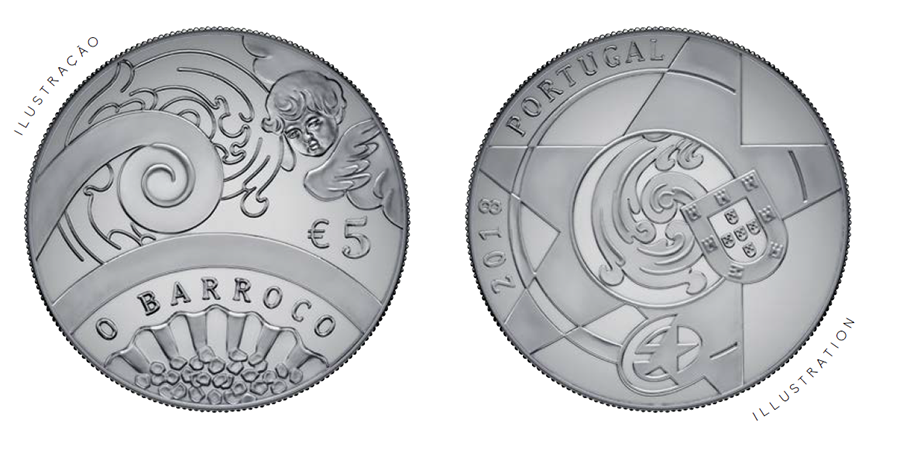 ---
Face value: 5 euro
---
Mintages:
Silver: 7 500 coins
Gold: 2 500 coins
Cupronickel: 60 000 coins
---
Poids:
Silver: 14g
Gold: 15,55g
Cupronickel: 14g
---
Diameter : 30 mm
---
Designer: António Marinho
---
Issuing month: April
---
---
XX
€5 four leave clover
X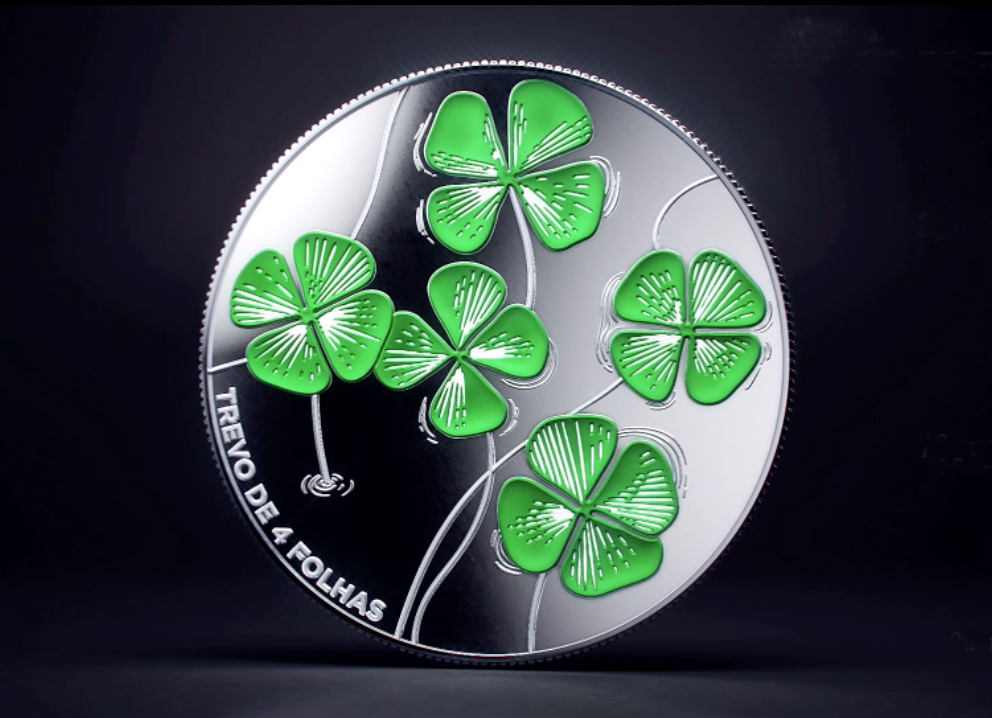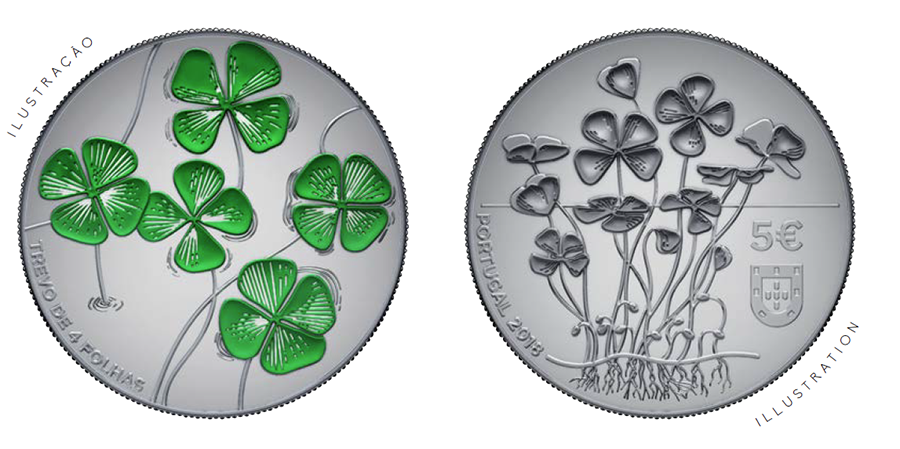 ---
Face value: 7,5 euro
---
Mintages:
Silver Ag 500/1000 finess: 100 000 coins
Silver Ag 925/1000: 2 500 coins
Gold: 2 500 coins
---
Weight:
Silver Ag 500/1000 et 925/1000: 13,5g
Gold: 23,33g
---
Diameter: 33 mm
---
Designer: : João Cutileiro
---
Issuing month: June
---
Numbered issue
---
---
X
€5 Imperial eagle
X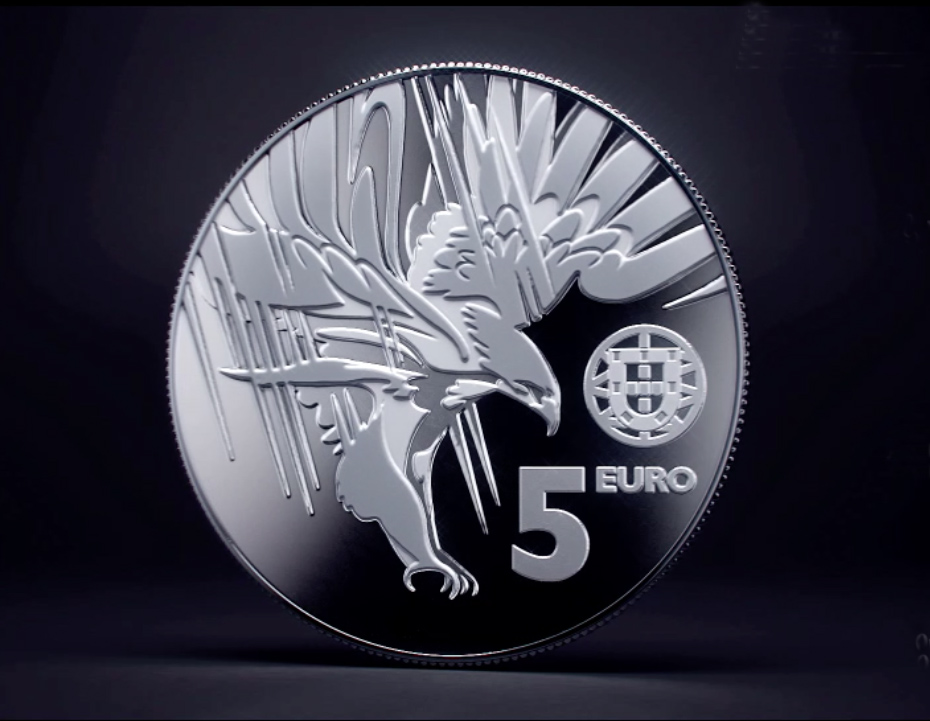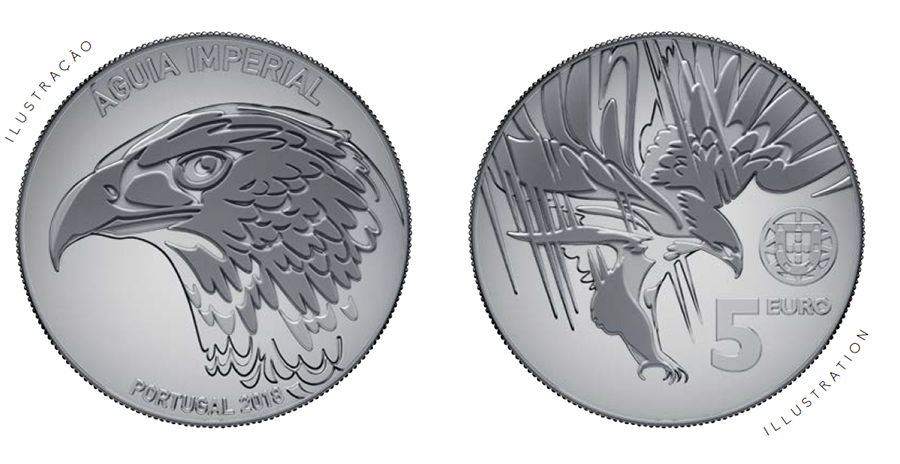 ---
Face value: 5 euro
---
Mintages:
Silver 925‰: 2 500 coins
Cuproniquel: 60 000 coins
---
Weight:
Silver: 14g
Cupronickel: 14g
---
Diametrer: 30 mm
---
Designer: António Marinho
---
Emission : October
---
Numbered issue
---
---
X
€5 100th anniversary of first world war Armistice
X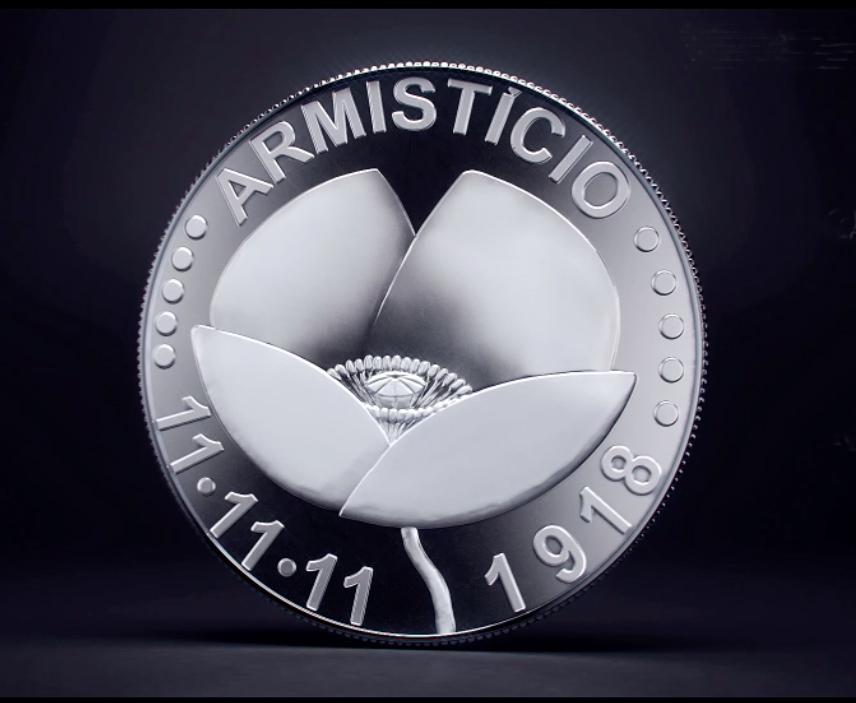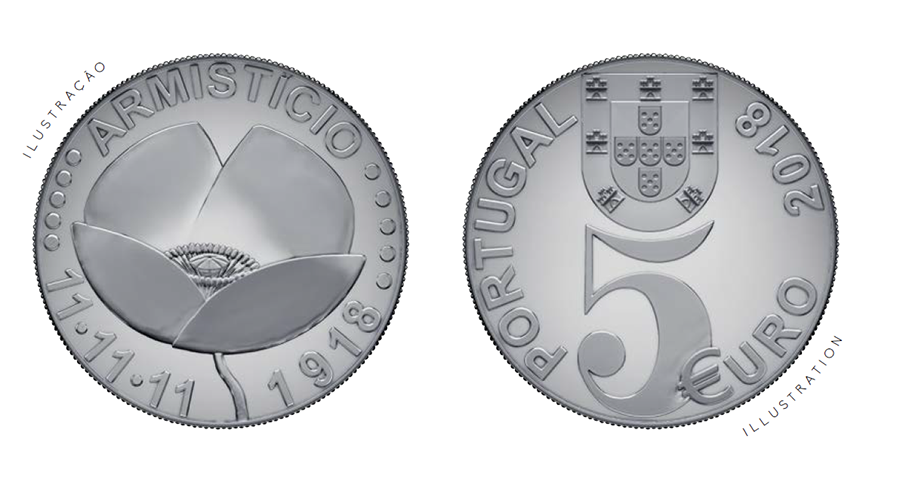 ---
Face value: 5 euro
---
Mintages:
Silver 925‰: 2 500 coins
Cupronickel: 60 000 coins
---
Weight:
Silver: 14g
Cuproniquel: 14g
---
Diameter: 30 mm
---
Designer: José Aurélio
---
Issuing month: November
---
Numbered issue
---
€7,5 – Sport Idols – Rosa Mota, 1988 Marathon gold medal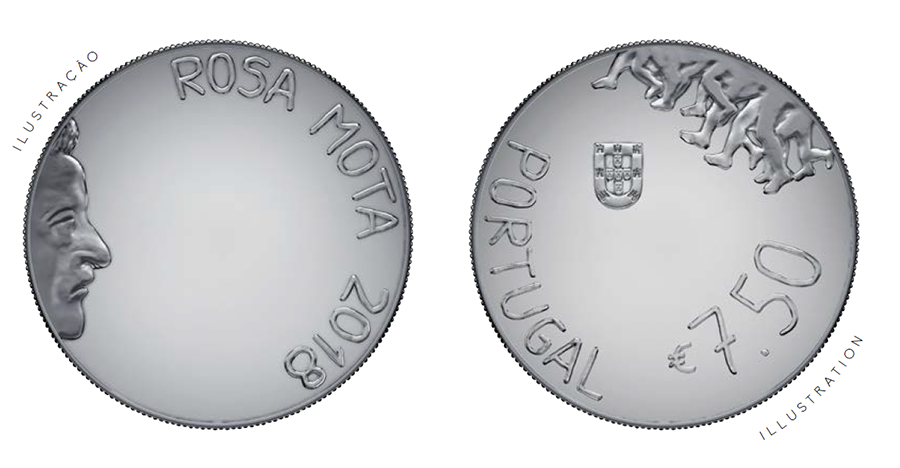 ---
Face value: 7,5 euro
---
Mintages:
Silver 925‰: 2 500 coins
Silver 500‰: 100 000 coins
Gold 999‰: 60 000 coins
---
Weight:
Silver 925‰ : 13,5g
Silver 500‰ : 13,5g
Gold: 23,33g
---
Diameter : 30 mm
---
Designer: José Aurélio
---
Issuing month: November
---
Numbered Issue
---
X
x
€5 Granary houses from North West Portugal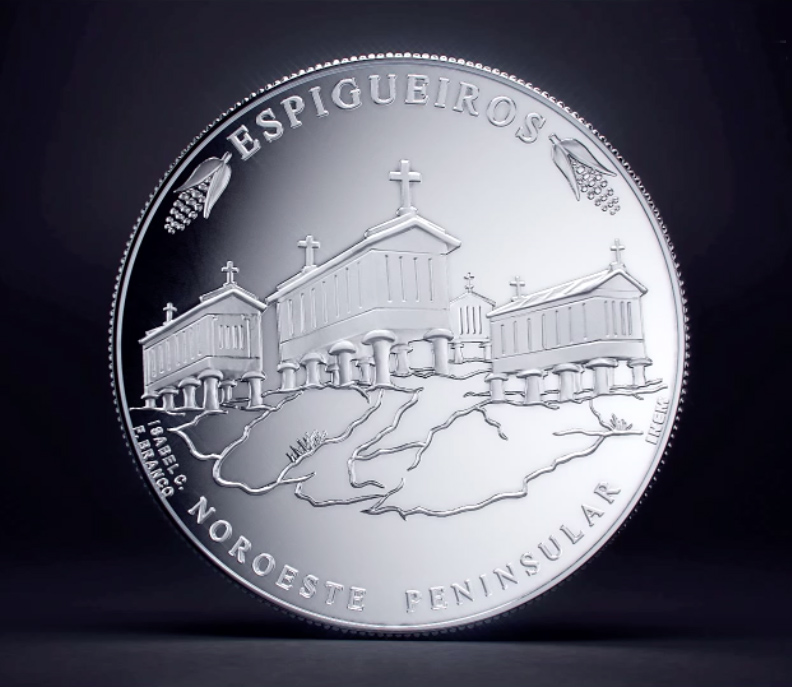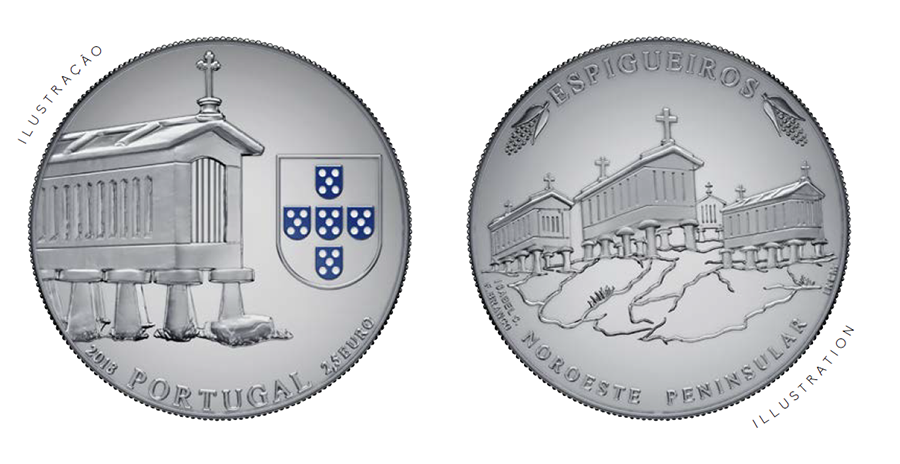 ---
Face value: €5
---
Mintages:
Silver 925‰: 2 500 coins
Gold 999‰: 2 500 coins
Cupronickel: 60 000 coins
---
Weight:
Silver: 14g
Gold: 15,55g
Cupronickel: 10g
---
Diameter : 28 mm
---
Designers: Isabel Carriço et Fernando branco
---
Issuing month: November
---
Numbered issue
---
---
X
€7,5 Eduardo Souto de Moura – Architecte of Portugal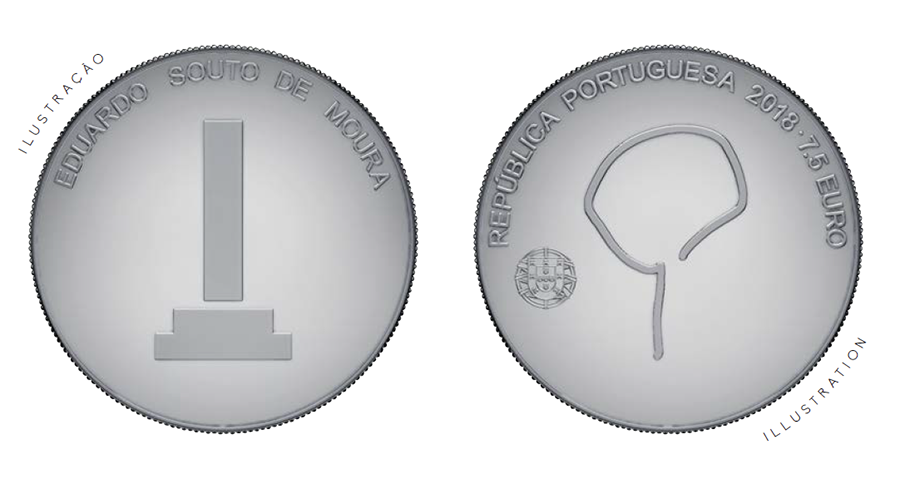 ---
Face value: 7,5 euro
---
Mintages:
Silver 925‰: 2 500 coins
Silver 500‰: 60 000 coins
---
Weight:
Silver 925‰ : 13,5g
Silver 500‰ : 13,5g
---
Diameter : 33 mm
---
Designer: Álvaro Siza
---
Issuing month: December
---
AvNumbered issue
---
---
X
Please visit their website: incm.pt
Sources: Casa da Moeda – NUMISMAG©