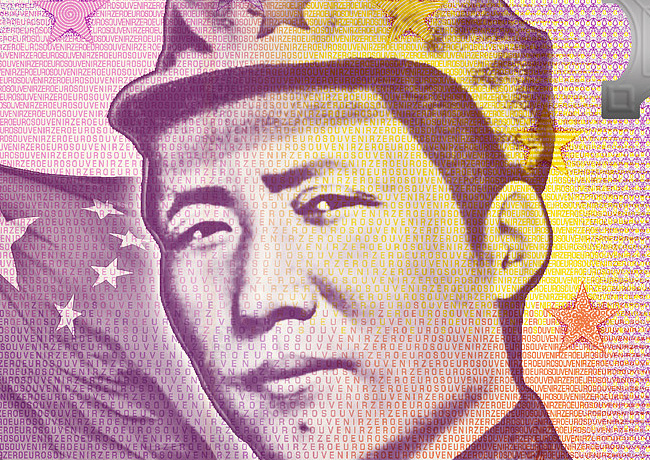 New zero euro banknote for chinese collectors market: The return of MAO
NUMISMAG presents you the new 0 euro Chinese notes dedicated MAO. It is the second zero euro commemorative banknote marketed for chinese collectors market after the "Year of the dog" banknote. It is quite uncommon to see the stars of the european flag joining the stars of the chinese flag, booth flags being put beside each other.
 zero euro banknote MAO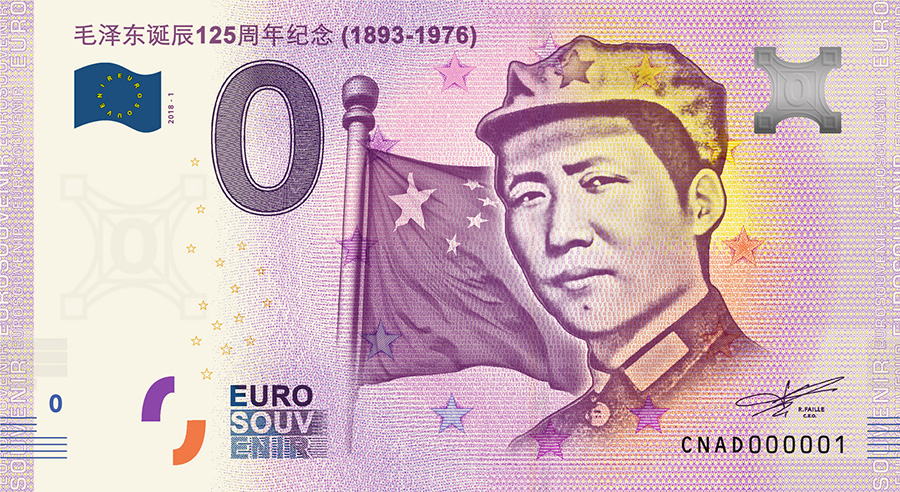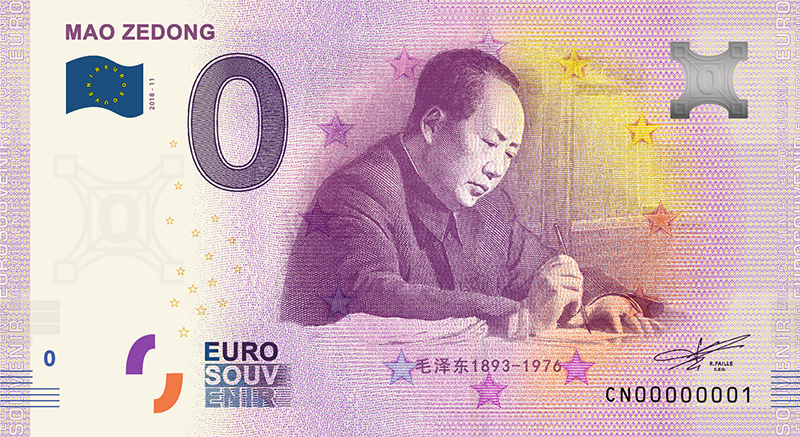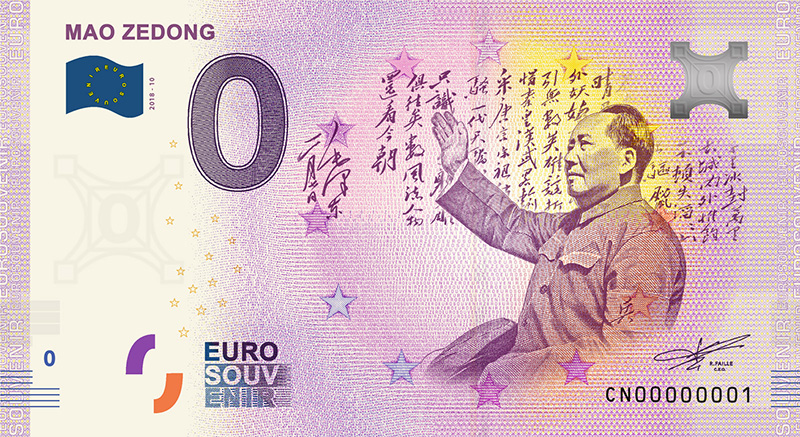 Year of the dog banknote
Sources: EBM, Euro Banknote Memory and NUMISMAG©.