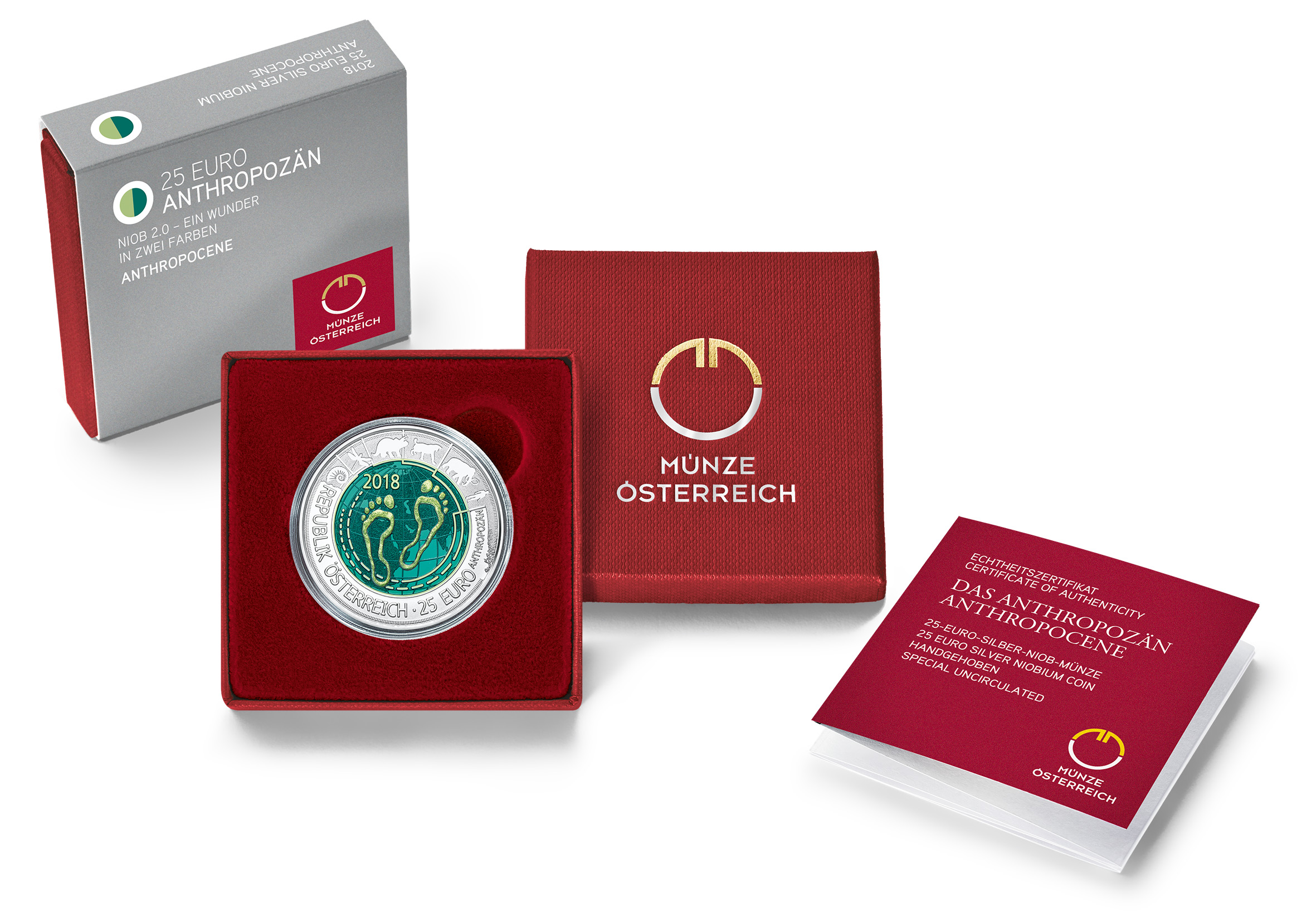 2018 Austrian numismatic new issues: Anthropocene and shark coins
ANTHROPOCENE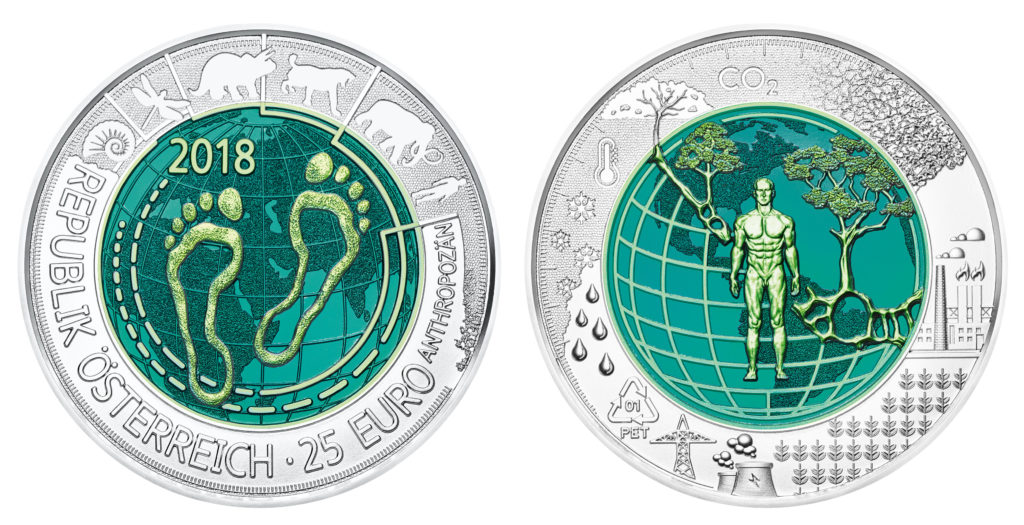 The footprint of humanity on the Earth is unfortunately a massive one. So big that experts now agree that humanity's impact on the planet is so profound that it is time to declare a new geologic epoch – the Anthropocene. Examples of this impact are the radioactive elements dispersed across the planet by nuclear testing, plastic pollution and the soot produced by fossil-fuel power stations. These and other adverse effects are illustrated in exquisite detail on Anthropocene, the 2018 edition of our ever-popular Silver Niobium coins.
Beginning at the end of the Ice Age, some 11,700 years ago, the subdivision of the Quaternary geologic period, during which all human civilisation developed, is known as the Holocene. The partly scientific, partly philosophical concept of the Anthropocene is effectively a continuation of the Holocene under a symbolic new name.
Different shades of green are used in the coin's niobium core to illustrate this concept. Humanity and its huge footprint on the planet dominate either side of the coin's two-tone green niobium core, while humanity's adverse effects on planet Earth are shown in the silver outer ring of Anthropocene.
The Austrian Mint's silver niobium coins are not only of interest to coin experts but have also reached a far wider audience. All of the coins in the series were sold out long ago and are now only available on the secondary market, where they command prices well over their original value and have achieved cult status. This new two-tone coin is minted to a maximum of 65,000 pieces in Special Uncirculated quality only and coin contains 9 grammes of 900 Fine Silver in its outer ring and 6.5 grammes of 998 pure niobium in heart of the coin.
Each piece is encapsulated, boxed and comes complete with a numbered certificate guaranteeing its authenticity.
This product is already sold out at the Austrian mint.
 THE SHARK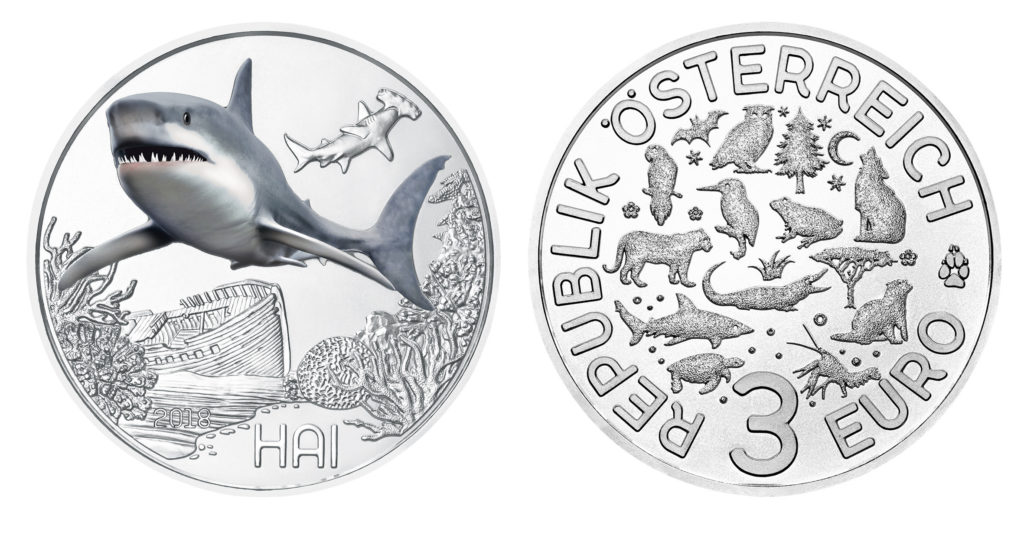 No other animal inspires such a mix of fear and fascination as the shark. This is not only due to their sharp teeth, dead eyes and torpedo-like build, which give them the appearance of a cold-blooded killer, but also to the fact that their natural environment is one in which we humans feel particularly vulnerable. The seventh coin in our glow-in-the-dark Colourful Creatures series features the most fearsome shark of them all – the Great White.
Like all the other 3 euro Colourful Creatures coins in the series, The Shark features all 12 animals in the series in silhouette on its obverse. The Austrian 3 euro coins, Colourful Creatures are legal tender in Austria and will be issued every three months.
2018 Owl and Frog
2019 Turtle, Otter and Crayfish
SPECIFICATIONS of coins: Face Value 3 Euro, Diameter 34 mm, Copper alloy, Weight 16 g, Glow-in-the-Dark colour print, Mintage 50,000
This product is sold out at the Austrian mint.
Sources: Austrian Mint and NUMISMAG.