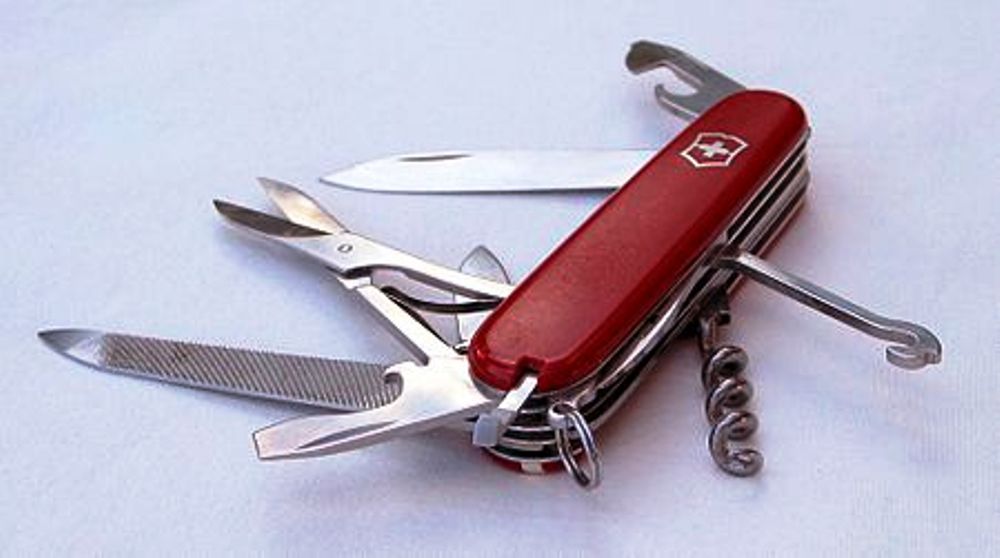 A 2018 swiss commemorative coin to celebrate the swiss army knife
On the occasion of the 100th anniversary of the death of cutlery pioneer KarlElsener, the Federal Mint Swissmint will launch the "Swiss Army Knife" silver coin on 10 September 2018.
---
History of the swiss army knife
---
In the 19th century, SWITZERLAND was one of the poorest states in Europe and high unemployment forced many Swiss to emigrate. The creation of jobs was therefore greeted with open arms. With this in mind, Schwyz-born Karl Elsener (1860 – 1918) founded a cutlery workshop in Ibach in 1884.
He learned the trade during his apprenticeship in Zug and his time as a journeyman in France and southern Germany. Karl Elsener came up with the idea of manufacturing soldiers' knives which had previously been made in Germany in Switzerland.
However, his business was too small to obtain orders from the army. For this reason, in 1891 he founded the Swiss cutlers' associationwith the aim of manufacturing the soldiers' knives for the army together withother cutlers in Switzerland.
The first delivery was made the same year. At the time,the knife pioneer would probably never have dreamed that it would one day becomea world-famous company.The soldier's knife was very robust but also relatively heavy.
So Karl Elsener developed a lighter and above all more elegant knife with even more functions. He calledthis pocket knife model the "Officer's and Sports Knife" and had it legally protected inHowever, unlike the soldier's knife, the Officer's Knife did not become officialarmy equipment.
This did not affect its success. The "Swiss Army Knife", as the Officer'sKnife was called for export, began to conquer the world after the Second WorldWar. US soldiers based in Europe bought them in large quantities as a popular souvenirfor when they returned home.
The establishment on the souvenir market in the1970s, but also the high significance of the products in terms of quality, functionality,innovation and iconic design have helped Victorinox1to achieve worldwide recognition.
Victorinox AG is now run by the fourth generation of the Elsener family.On the occasion of the 100th anniversary of Karl Elsener's death, Swissmint is dedicatinga 20 franc silver commemorative coin to the now famous "Swiss Army Knife".It was designed by the graphic artist Nadja Baltensweiler from Lucerne.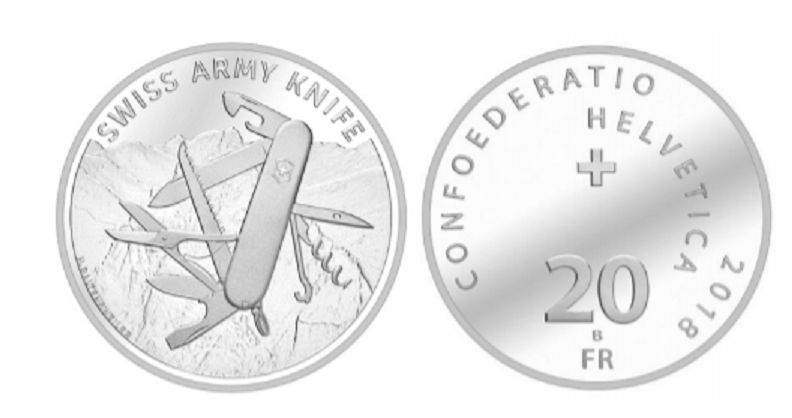 ---
Coin characteristics
---
Effigy: "Swiss Army Knife"
Artist: Nadja Baltensweiler, Lucerne
Technical specifications Alloy: silver  835/1000
Weight: 20g
Diameter: 33mm
Legal face value: 20 Swiss francs
Date of issue: 10 September 2018
Mintage:
Uncirculated condition: 30,000 units on wich 25,000 units in a blister pack and 5,000 in a folder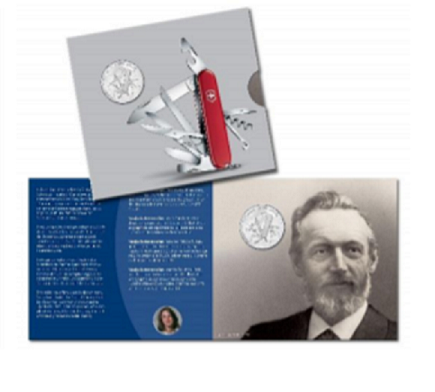 Proof condition: in presentation case, 5,000 units with numbered certificate of authenticity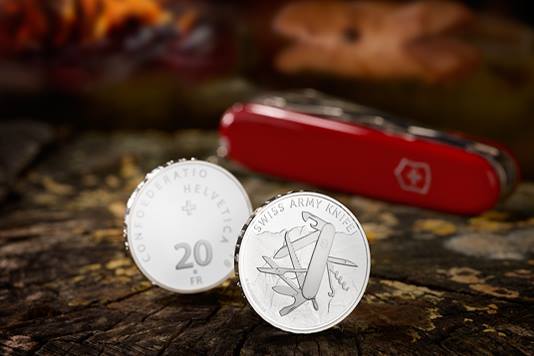 Sources: Swiss Mint and NUMISMAG.
You may also Like