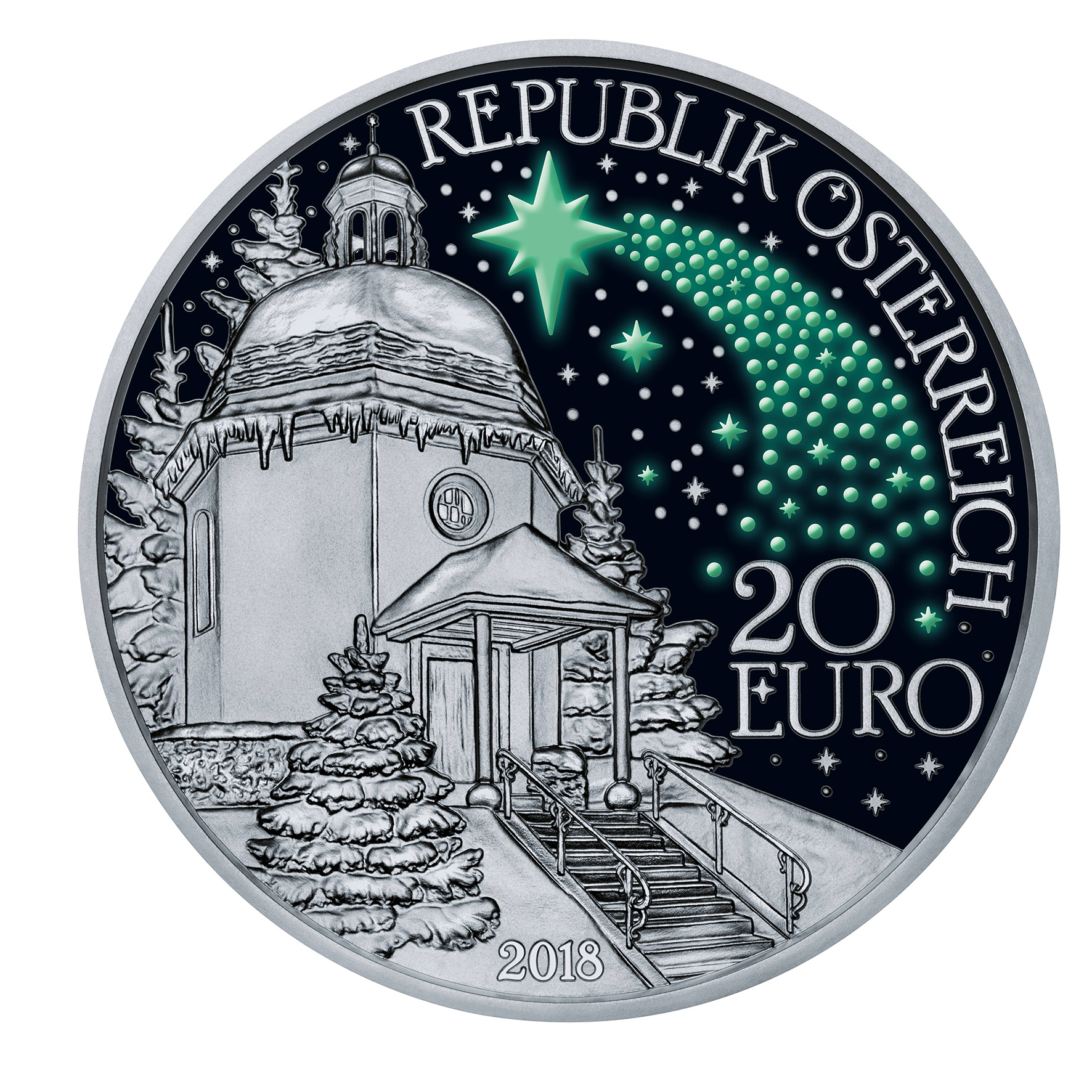 Austrian 2018 "Silent night" 2/3 once silver coin
Recorded by everyone from Elvis Presley to the Vienna Boys' Choir, one of the most popular and enduring song of all times Silent Night celebrates its 200th anniversary in 2018.
Silent Night was first performed on Christmas Eve 1818 in the church of St Nicholas in Oberndorf bei Salzburg, Austria. The church was destroyed by flooding in the early 20th century but in its place stands the Silent Night memorial chapel. A coloured, glow-in-the-dark star of Bethlehem shines down on the tiny chapel on this fabulously festive Christmas coin.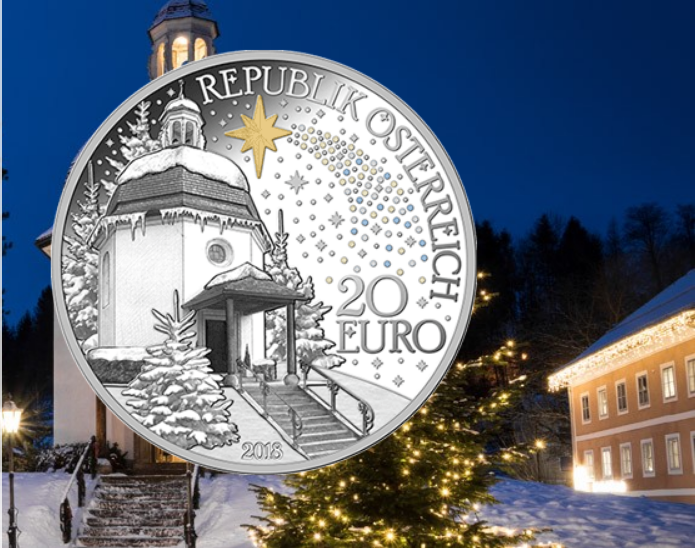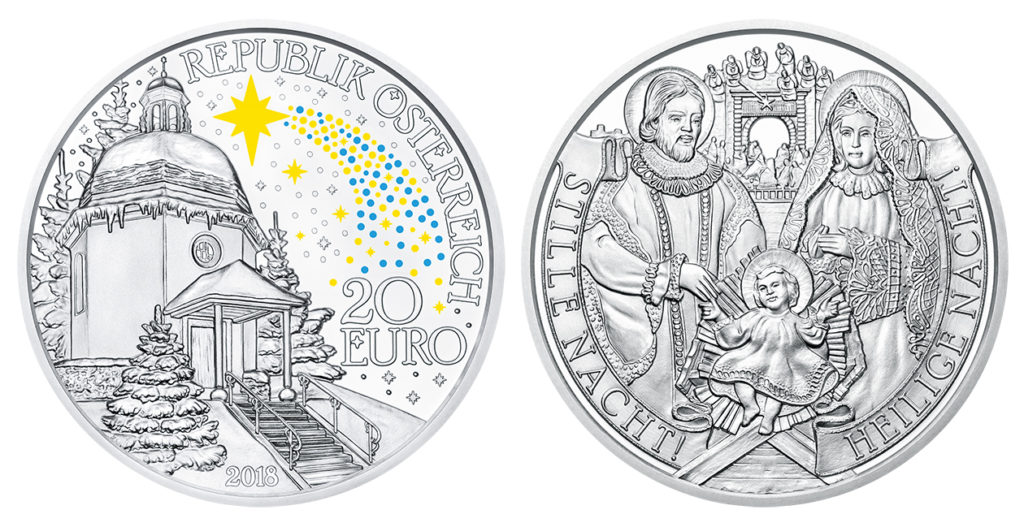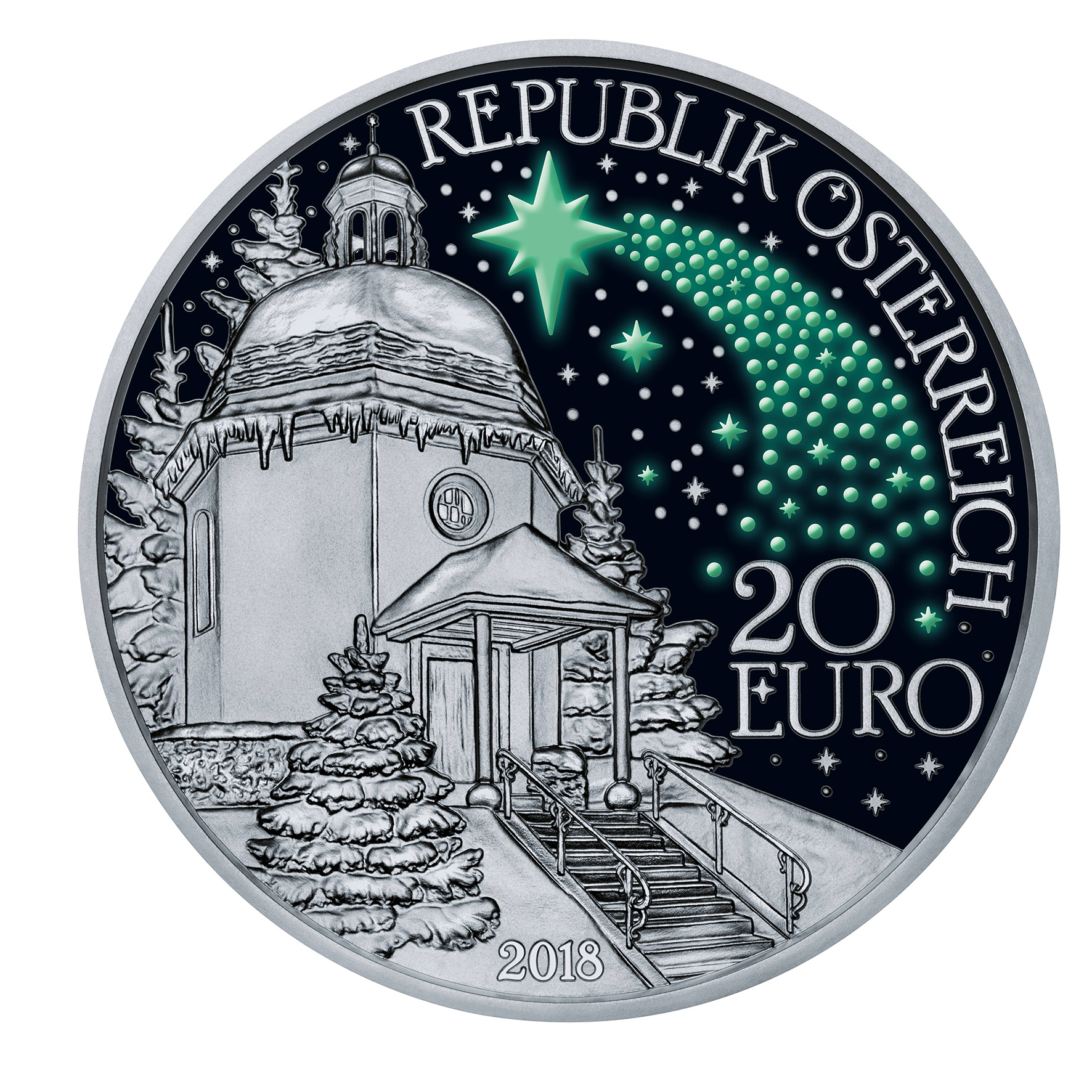 Entitled Stille Nacht, heilige Nacht in the original German, Silent Night has been translated into 140 different languages. It was even sung simultaneously in German, French and English in the trenches of the Western Front during the Christmas truce of 1914.
The beloved Christmas carol was first performed by village priest Joseph Mohr, who wrote the words, and schoolmaster and organist Franz Xaver Gruber, who wrote the music. Silent Night proved such a popular tune that travelling folk singers began including it in their repertoire and soon it was performed for Emperor Franz I of Austria.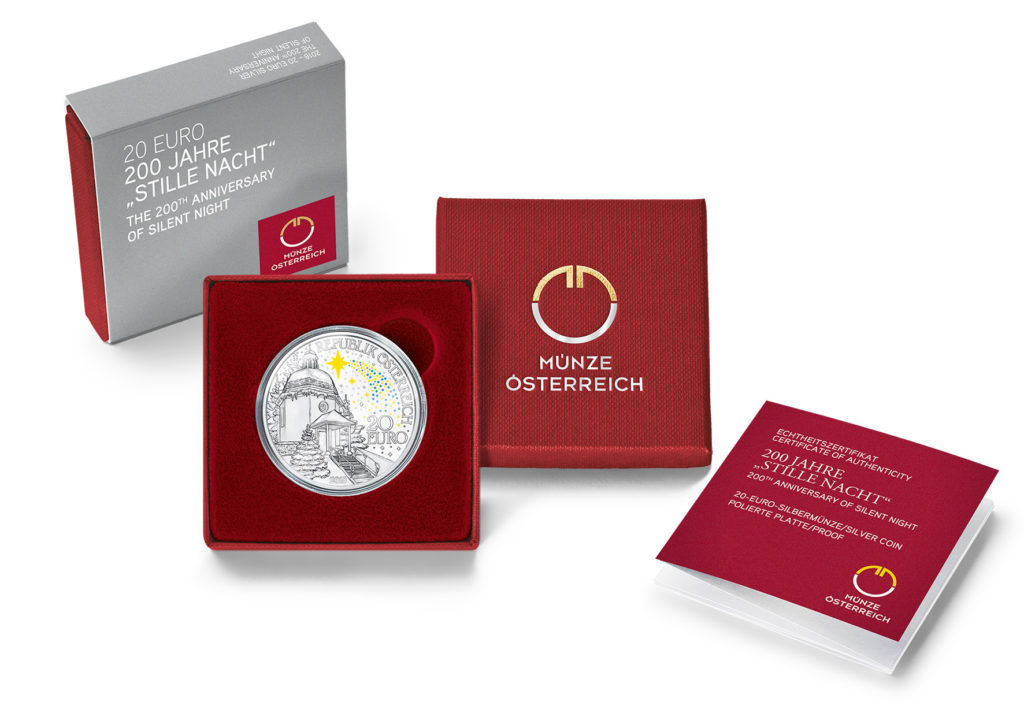 The first performance of the song in the United States was in New York City in 1839. In 2011, Silent Night was declared intangible cultural heritage by UNESCO.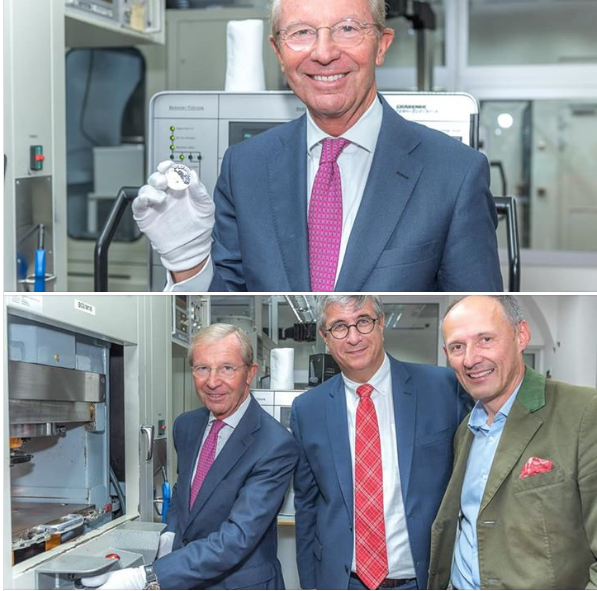 Minted to a maximum of 30,000 pieces in Proof quality only, each superb 20 euro silver coin (925 Ag, 2/3 ounce) comes in an attractive case with a numbered certificate of authenticity.
This coin was designed by Anna RASTL, engraver from the austrian mint.
Anna RASTL, engraver from austrian Mint
Sources: Austrian Mint and NUMISMAG.