The Yale of Beaufort – Queen's Beasts collection – Royal Mint 2019
The Yale is one of 10 heraldic Beasts that form the Queen's Beasts collection. The Yale is a mythical beast with characteristics of an antelope or goat, depending on the imagination of the artist and their desire to portray grace and elegance, or strength and determination. Strangely, it is said to have horns that can turn independently so in medieval illustrations it is often shown with horns pointing in different directions. The white and gold-spotted Yale of Beaufort has such horns along with the whiskers or 'tushes' of a boar.
The Yale of Beaufort was a symbol of Lady Margaret Beaufort, mother of Henry VII. Her position as matriarch of the Tudor dynasty gave the Yale prestige and symbolic meaning. The Yale of The Queen's Beasts holds a shield with the blue and white quarters of Margaret's arms but with a golden portcullis at the centre, a badge used by Henry VII. The portcullis is also part of the arms of Westminster City Council, which is home to Westminster Abbey where the coronation took place in 1953.
Following the success of previous coins in the collection, the latest release features another original design by Royal Mint coin designer Jody Clark. Jody is best known for his 'fifth portrait' of The Queen seen on UK coinage series since 2015.
OOO
The Yale of Beaufort 2019
Five-Ounce Silver Proof Coin
OOO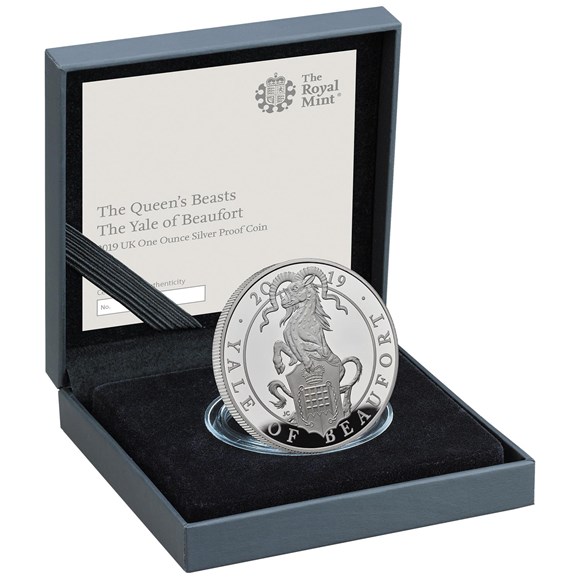 ---
A Limited Edition Presentation of 250 coins
Struck in 999 fine silver and finished to Proof standard
£420.00
Presented in a Royal Mint case, along with a booklet that reveals more about the yale and the ancient art of heraldry
Both the obverse and reverse of the coin have been created by Royal Mint coin designer Jody Clark
---
One Ounce Silver Proof Coin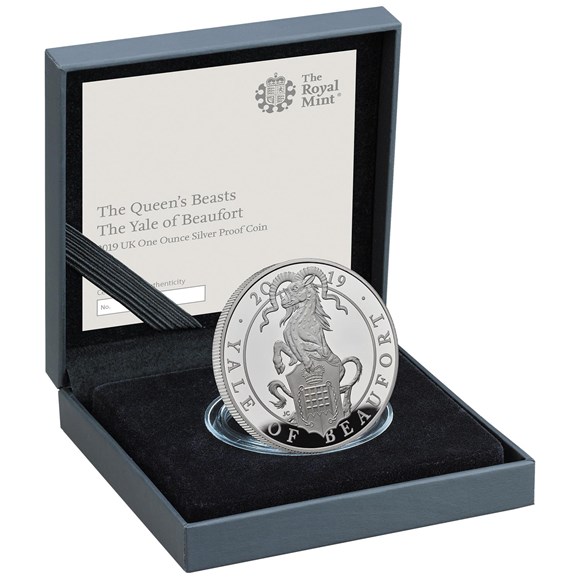 ---
Just 4,250 coins are available in this Limited Edition Presentation
Struck in 999 fine silver and finished to Proof standard
£85.00
---
The Yale of Beaufort 2019


£5 Brilliant Uncirculated Coin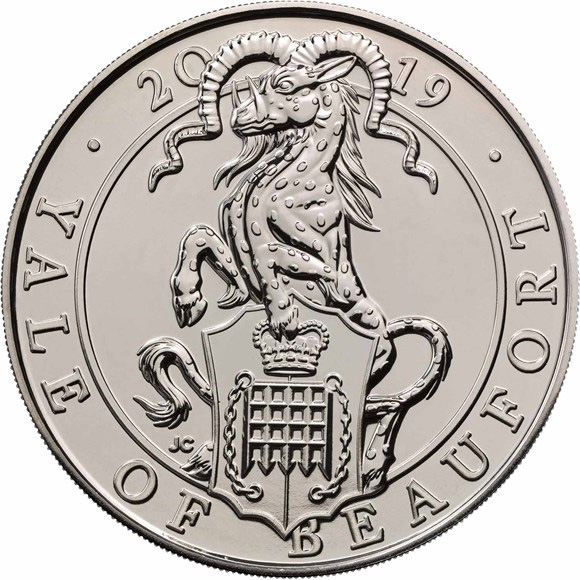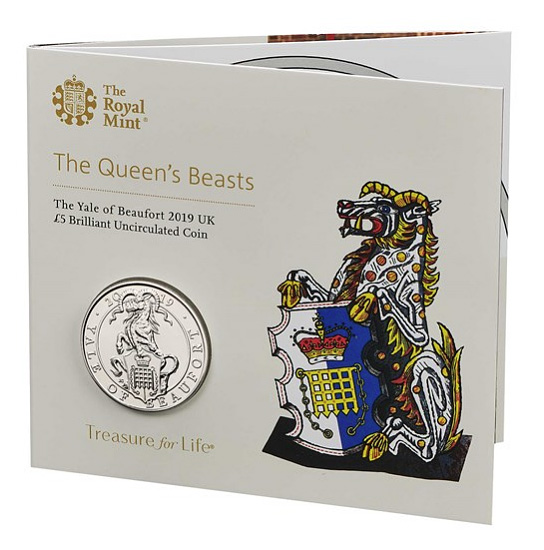 ---
Royal Mint coin designer Jody Clark's beautiful design captures the regal stature of this mythical beast
Struck in unlimited numbers
The latest coin to continue The Queen's Beasts Collection
£13.00
---
OO
One Ounce Gold Proof Coin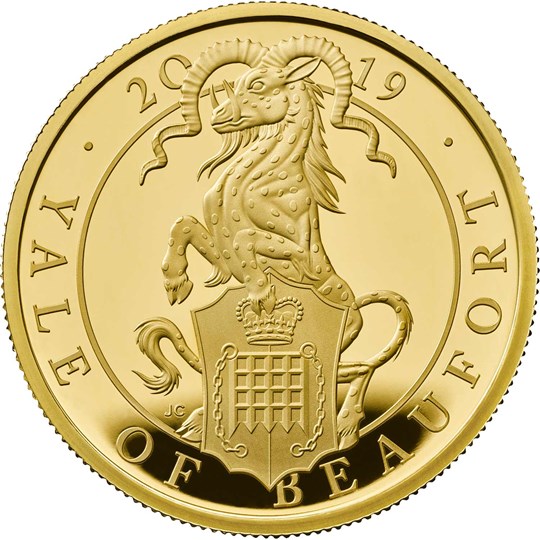 ---
Limited Edition 400
Finished to Proof standard
£1,880.00
---
Quarter-Ounce Gold Proof Coin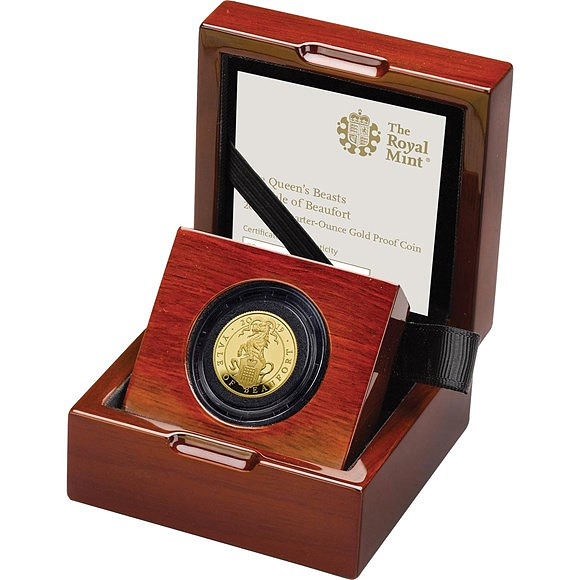 ---
Limited Edition 1,000
Struck in 999.9 fine gold and finished to Proof standard
£420.00
---
Ten-Ounce Silver Proof Coin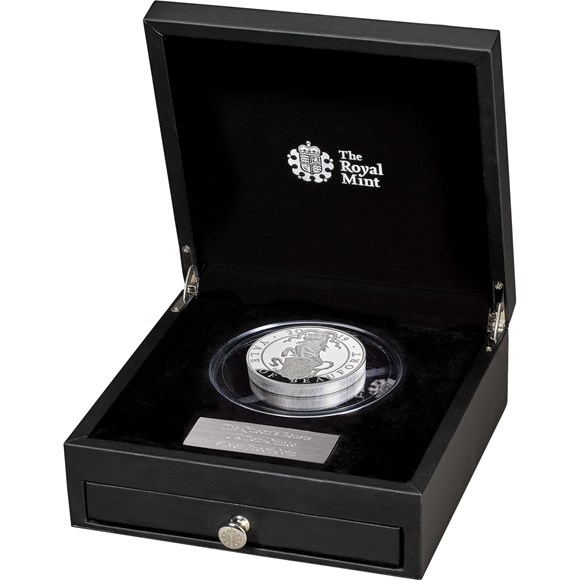 ---
A Limited Edition Presentation of 200 coins
Struck in 999 fine silver and finished to Proof standard
£795.00
---
OOO
Silver Proof Kilo Coin
---
Just 90 coins are available in this Limited Edition Presentation
Struck in 999 fine silver and finished to Proof standard
£2,025.00
---
Five-Ounce Gold Proof Coin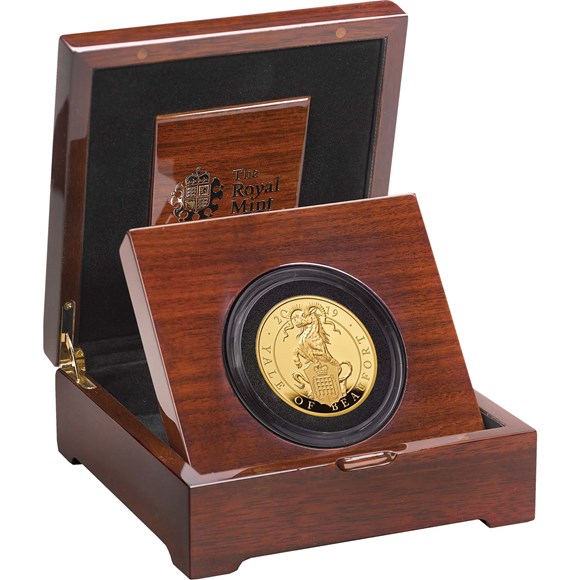 ---
A Limited Edition Presentation of 55 available
Struck in 999.9 fine gold to Proof standard
£8,645.00
---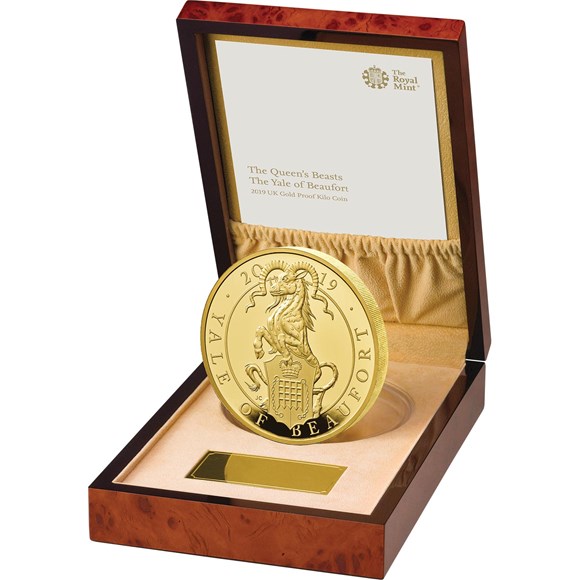 ---
Just 10 Gold Proof Kilo Limited Edition Presentation coins are available
Struck in 999.9 fine gold to Proof standard
---
Sources: Royal Mint – NUMISMAG©