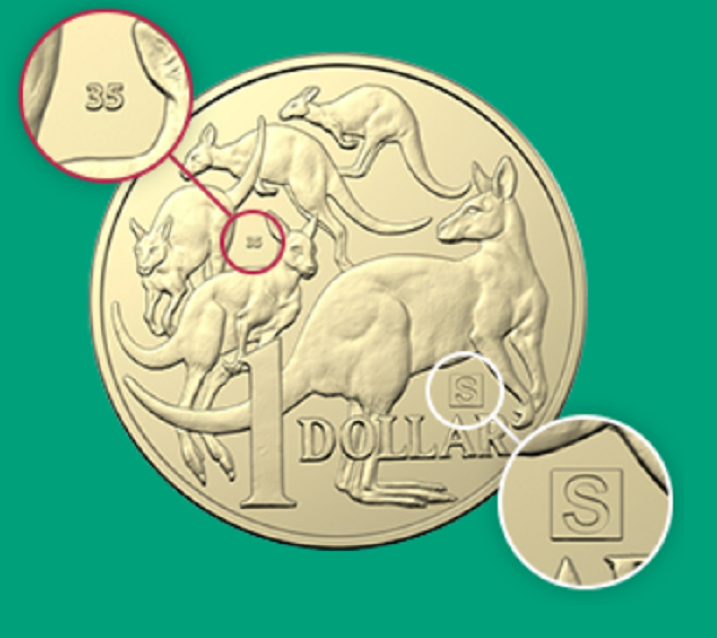 Australia's Dollar Discovery: mega coin hunt in Australia!
The Aussie dollar is 35 years old. To celebrate, Royal Australian Mint created Australia's Dollar Discovery – a nation-wide treasure hunt.
Simply collect the $1 coins specially marked with the number '35' and the letters A, U and S for your chance to win. There are over 1 million of each letter in circulation, so get hunting!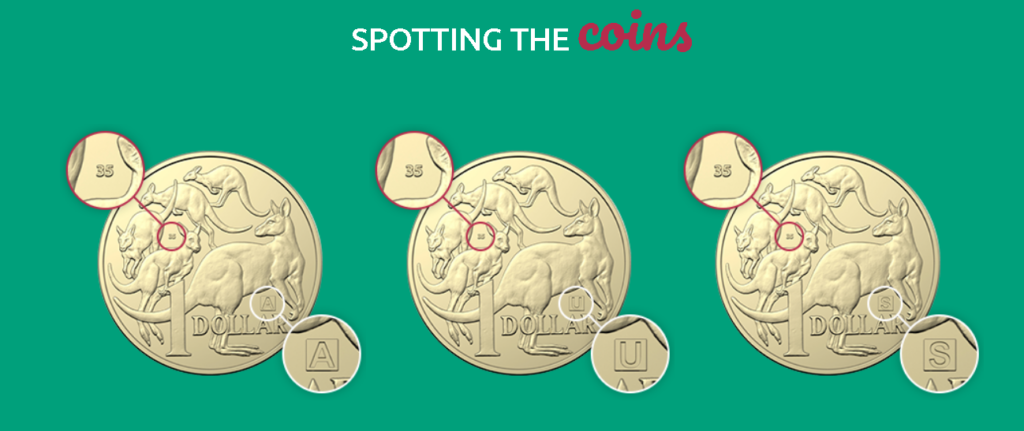 Three coins with special marks to collect in circulation
Register today to receive your free collector folder*: www.dollardiscovery.com.au
*Available to the first 50 000 people to register.
Sources: Royal Australian Mint and NUMISMAG.