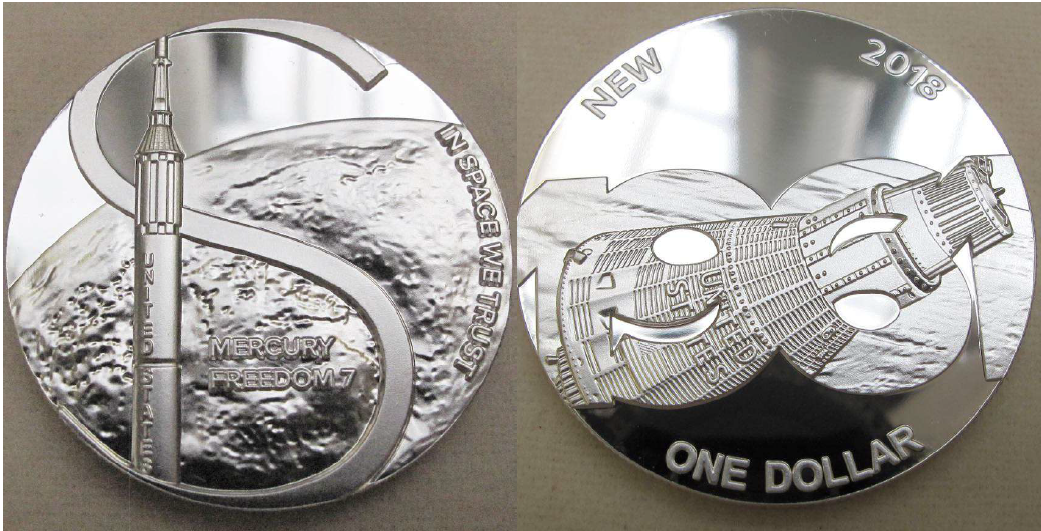 Decron coins, space coins soon for sale on Earth!
NUMISMAG discovered during the 2019 Berlin World Money Fair the DECRON CLUB (DC). This company produces unique collectible coins, made of gold, silver and platinum. These coins are uncommon because made of metal bars launched to International Space Station, with Expedition in 2017 under following conditions:
Flown in zero
gravity 163 days and Circled the Earth 2608 times.
Maximum station speed 27600km/h(17150 ml/h).
Maximum station altitude 408 km (253 miles).
After all precious metals came back to Earth to become the First Space Coins.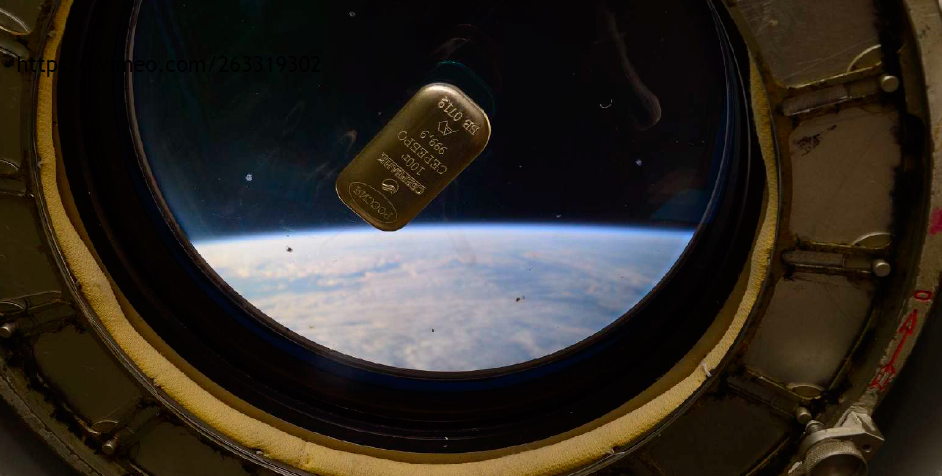 Decron club intend to develop a series of 5 coins depicting different frontiers crossing. The first one is KARMAN line representing the frontier between Earth's atmosphere (country frontier) and outer space.
---
Product
---
Limited edition.
Big idea — space impacts people nowadays as never before. Coins are dedicated to significant achievements in the space industry.
Product from outer space. We are the first one who launched precious metals, travelled through space.
Totally new branded package (patented).
Armored lens installed on a coin capsule.
Exclusive viral content: each step of loading and unloading of bars, rocket flight and melting are
filmed.
High relief minting by the Polish mint.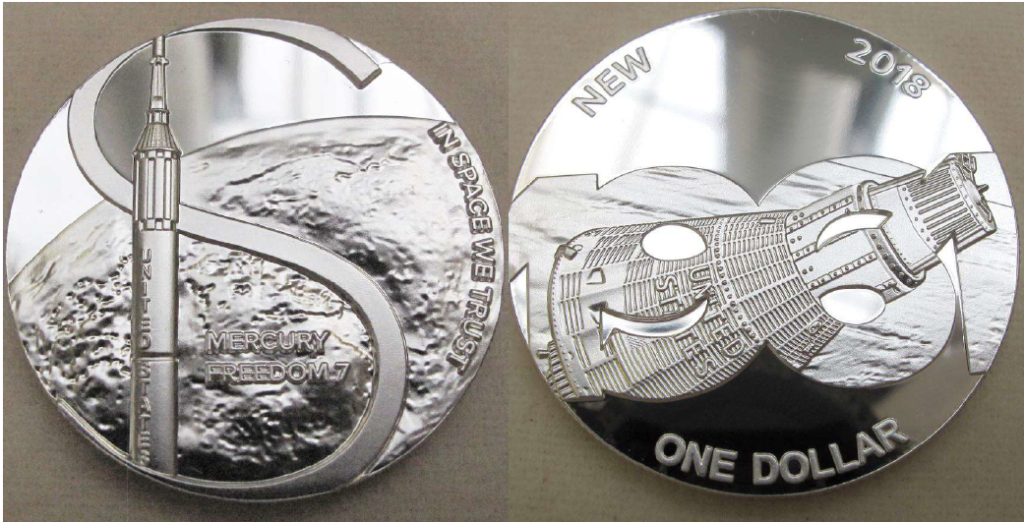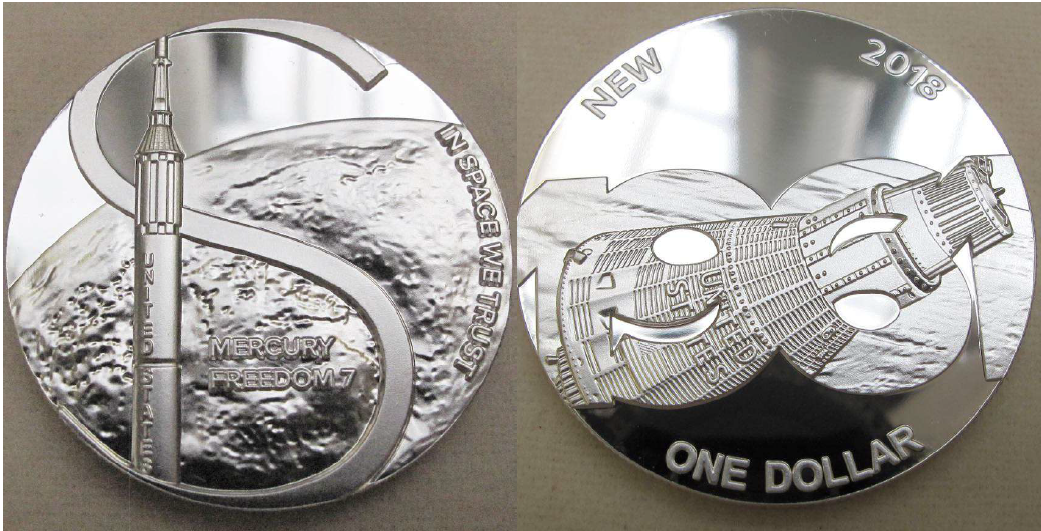 ---
Reverse
---
It depicts American historical rocket. On 5 May, 1961 this rocket took Alan Shepard, the first american, to space. Mercury Freedom 7 flies through the letter S and forms a dollar sign. Letter S symbolizes Shepard's surname as well as the beginning of space coin set. A motto «In space we trust» shows human passion for space.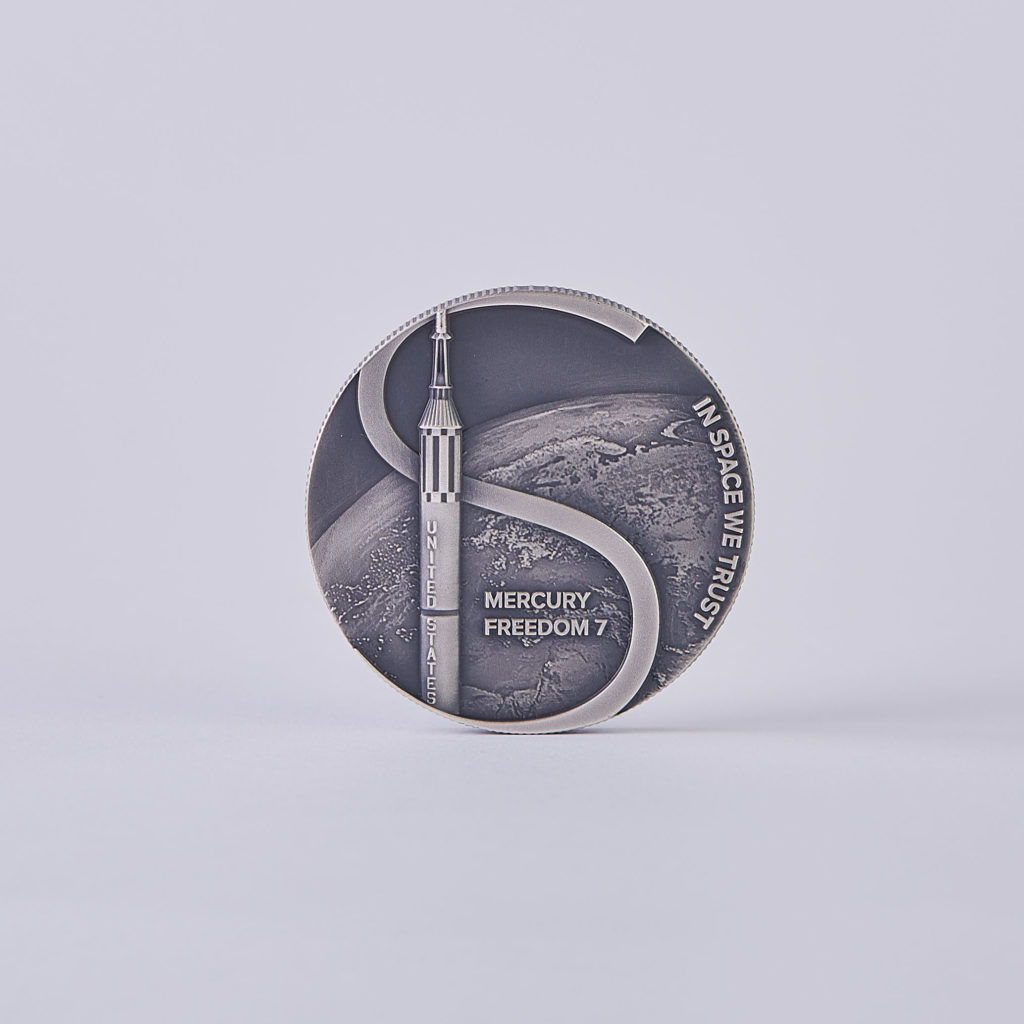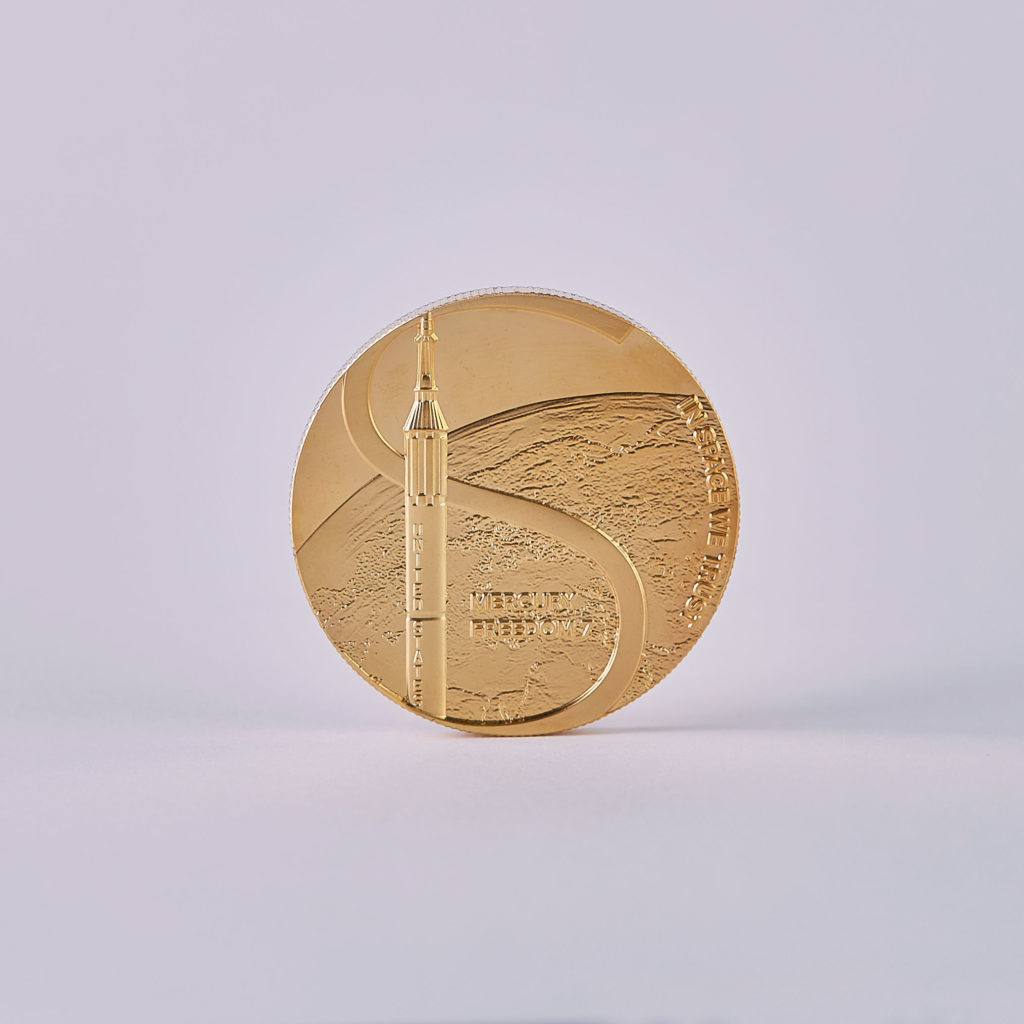 ---
Obverse
---
The year 1961 shows this historical moment and a single astronaut inside capsule in which Shepard spent in space 15.5 min. On the background of 1961 is an exact copy of the first Earth shot, made by this vessel.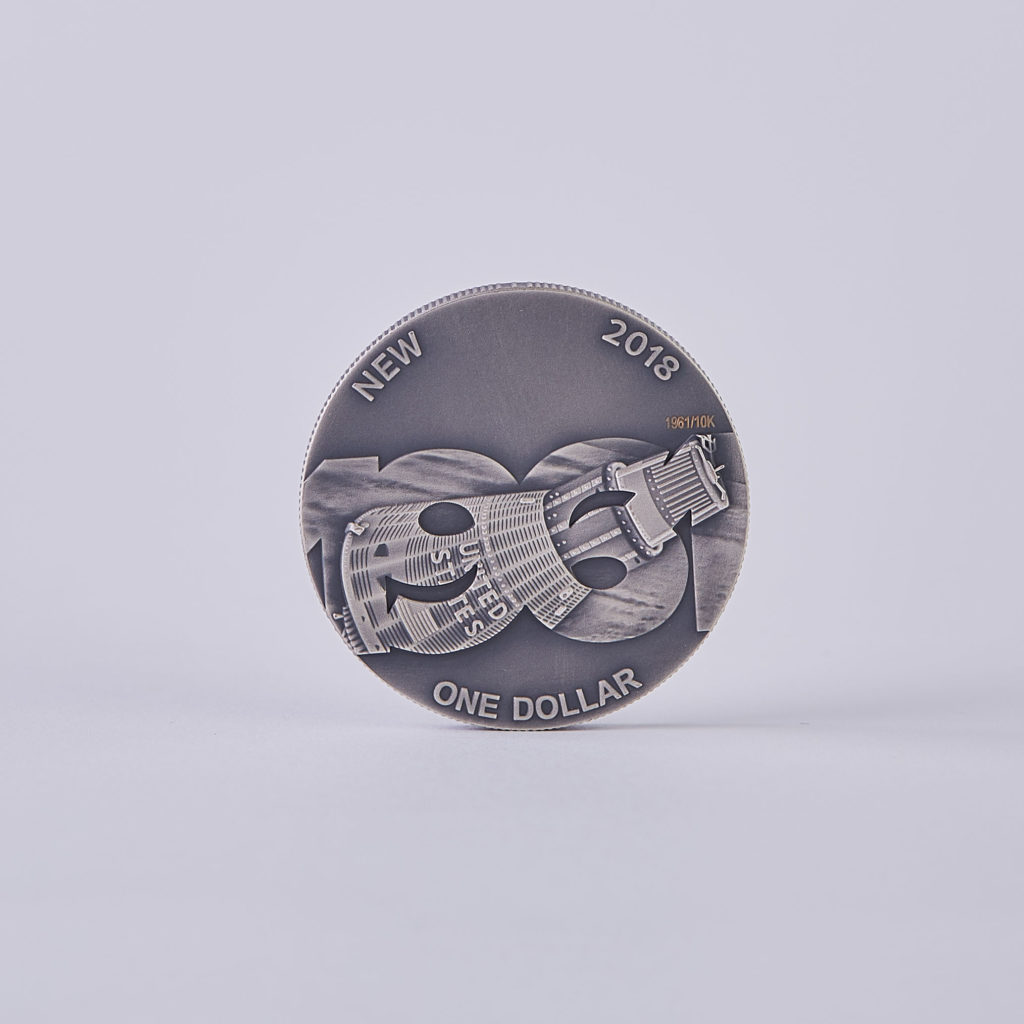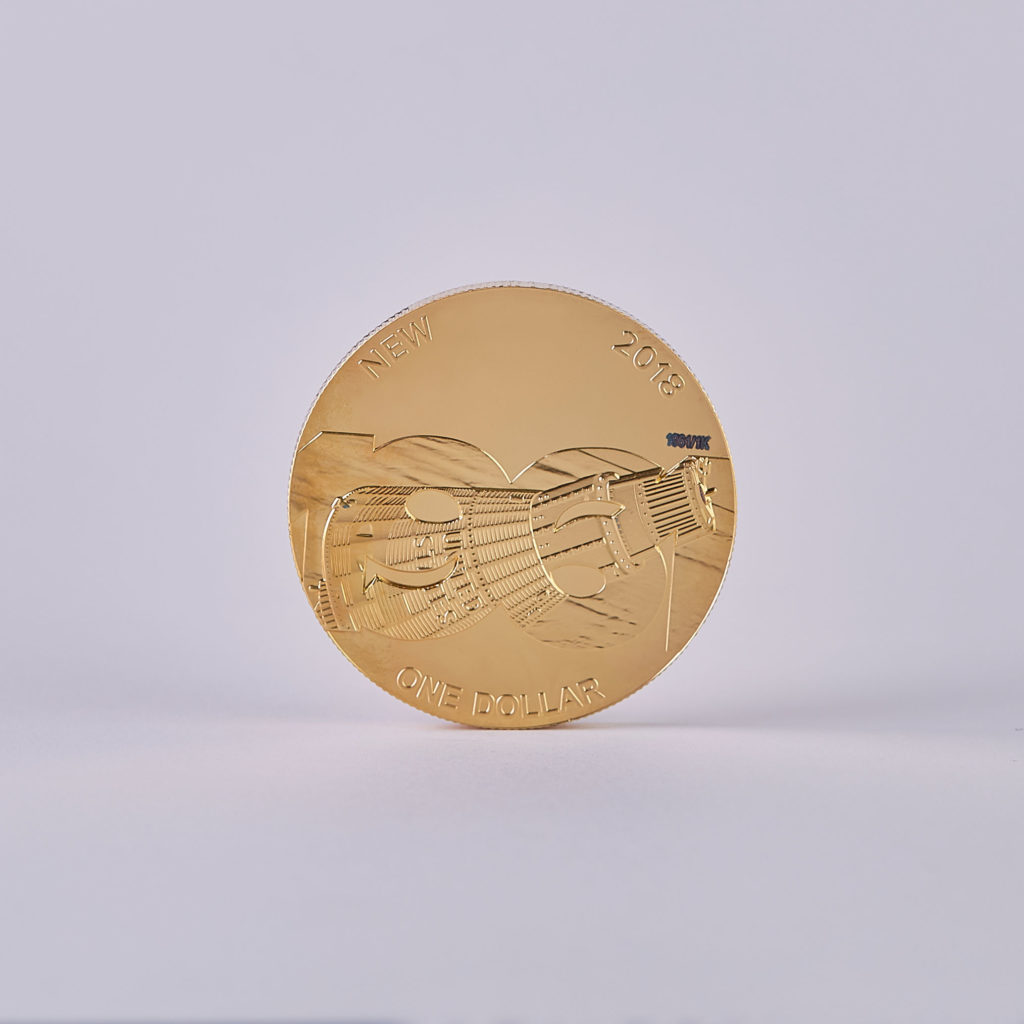 ---
Coins characteristics
---
Face value: $1 and $100
Metal: 999 Silver, Silver Antique, Gold, Platinum
Mintages: 10000, 10000, 1000, 100 coins
Weight: 1 Oz
Diameter: 37 mm
Quality proof and antique finish
Year of issue: 2018
Manufactured by Mint of Poland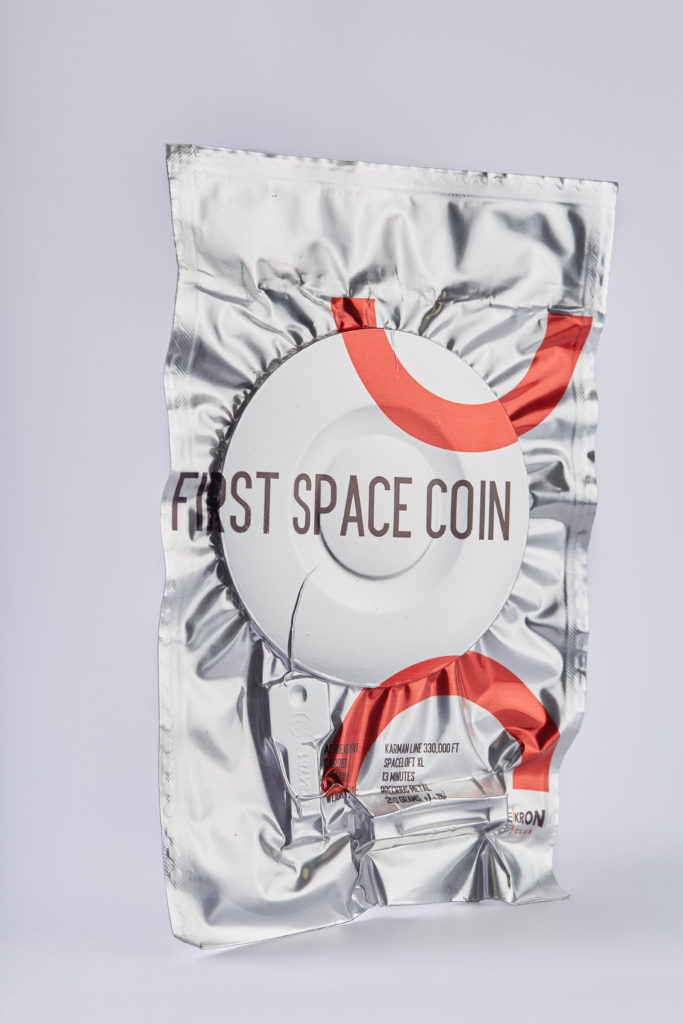 Space packaging for space coins!
---
Contacts
---
Coin Garden Corporation
231 Geiger Rd., Key West 33040, FL
Dennis Rudenko
CEO Decron Club
Sources: DECRON CLUB and NUMISMAG.