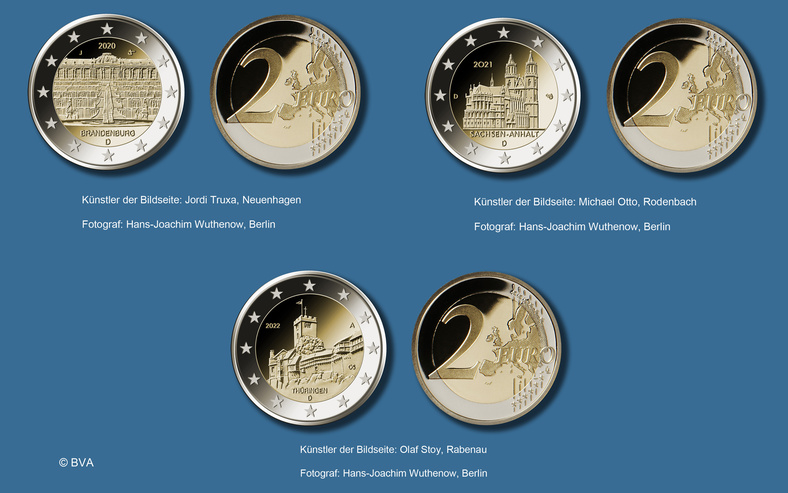 Germany: 2020 to 2022 €2 commemorative coins – "Bundesländer" series
As part of the "Bundesländer" series, the federal government has decided on the following issues:
In 2020, a 2 euro commemorative coin "Brandenburg" (motif: Sanssouci Palace) by the artist Jordi Truxa from Neuenhagen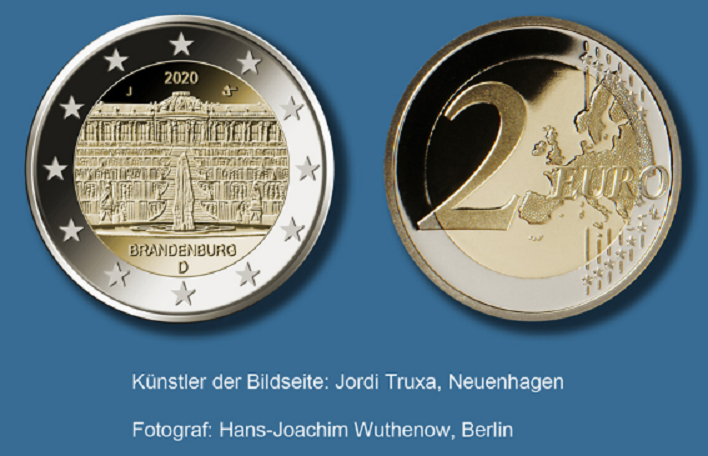 2021 a 2 euro commemorative coin "Saxony-Anhalt" (motif: Magdeburg Cathedral), by the artist Michael Otto from Rodenbach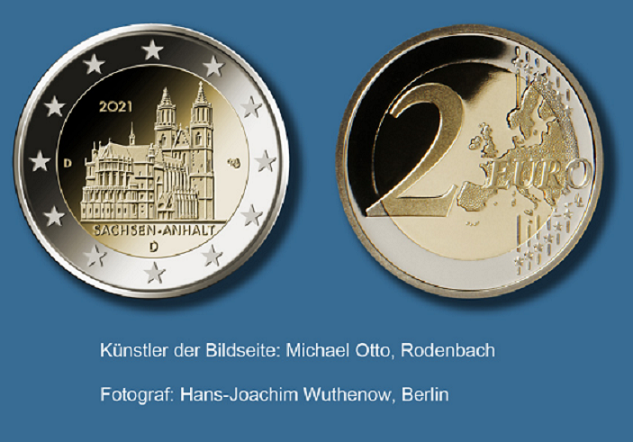 2022 a 2-Euro commemorative coin "Thuringia" (motif: Wartburg), by artist Olaf Stoy from Rabenau
This is the last season of the series that began in 2006, which consists of a total of 17 coins (16 Länder and one special coin honouring the Federal Council as a constitutional body).
So far, fourteen coins with a total circulation of around 420 million coins have been issued in this series, which aims to familiarise European citizens with the federal structure of the country.
The European stars are arranged on the outer ring of the national side. In the central area, next to the respective building, there is the nationality mark "D" for the Federal Republic of Germany, the year of issue, the mintmark, the name of the federal state and the artist's mark.
The European side corresponds to the common value side of the 2 euro coin in circulation used since 2007. It shows a map of Europe without national borders.
The €2 edge of German commemorative coins still bears the inscription "UNITY, RIGHT AND FREEDOM" as well as a stylized federal eagle.
The planned circulation for each commemorative coinage is 30 million coins.
Coins are legal tender throughout the euro area.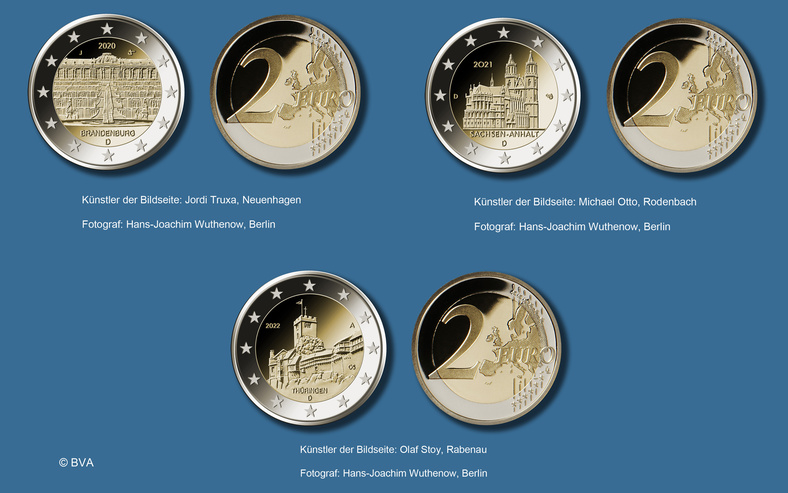 Sources: Bundesministerium fur Finanzen and NUMISMAG.