Latvia: a 2019 silver coin to commemorate the fairy tale Cat's Mill
On Thursday, 11 April, Latvijas Banka is issuing a silver collector coin "Cat's Mill" dedicated to the literary work of Kārlis Skalbe.
The fairy tale "Cat's Mill" from Kārlis Skalbe's "Winter Tales" (1913) is included in the Latvian Cultural Canon and was recognized as the Latvian people's most beloved literary work in "The Big Read" poll in 2014.

The moral of the fairy tale is: do not spread evil and learn to forgive. Other values taught by this fairy tale are honesty, diligence and love.
The graphic design of the collector coin "Cat's Mill" was created by the young and talented artist Elīna Brasliņa, whereas the author of the plaster model was Ligita Franckeviča. The coin was struck by UAB Lietuvos monetų kalykla (Lithuania).
The artist Elīna Brasliņa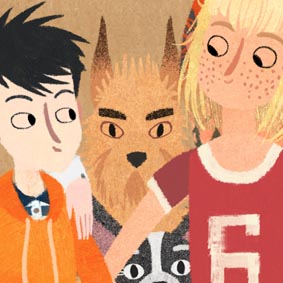 Two pictures of Elīna Brasliņa
Face value: €5
Maximum mintage: 2 500 coins.
Sources: Latvia Central Bank and NUMISMAG.