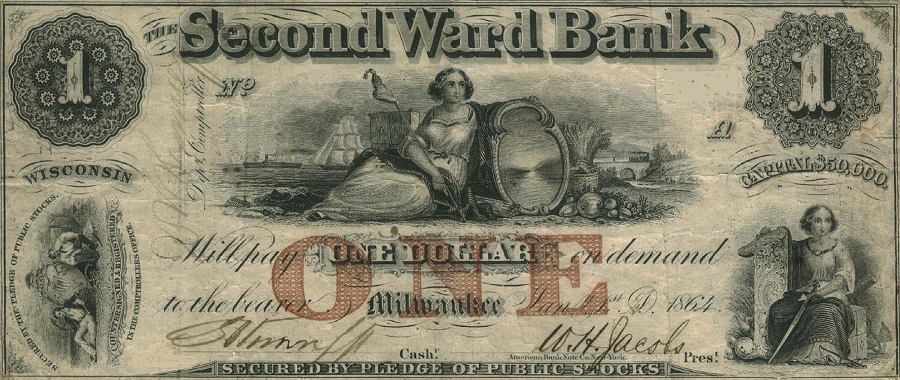 1861 Withdraw of WINSCONSIN dollars: riots for banknotes
Nowadays, banknotes in the United States are issued by the government. However, this has not always been the case. Before the American Civil War, there were hundreds of banks in the United States that issued banknotes. These were not U.S. government trust securities, but private trust securities issued by these banks and backed by their own funds.
Discovered in 1634 by Jean NICOLET and became a member state of the United States in 1848 (the 30th state of the United States), WISCONSIN was in significant private currency circulation, despite the absence of a bank charter. This was partly due to two Scotsmen, George Smith and Alexander Mitchell, who founded Mitchell's Bank when banking operations were legalized in Wisconsin.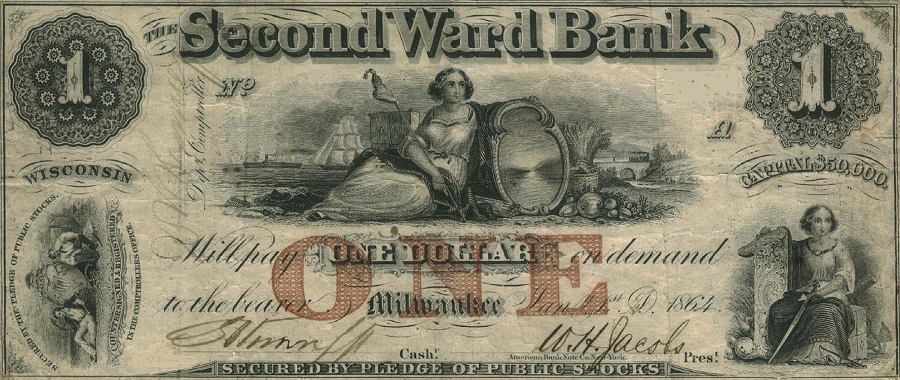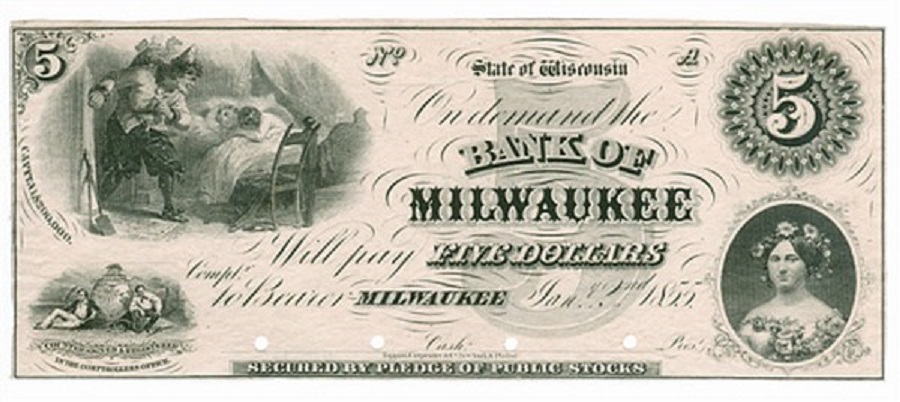 Each local banking institution was responsible for ensuring the countervalue of the notes issued by its assets. These were very often financial assets. In 1861, when the southern states seceded and civil war broke out, three-quarters of Wisconsin's banks had covered their fiduciary issues with bonds of the southern states or southern banks.
As soon as the Secession was proclaimed, the governments of the South indicated that they did not want to repay bonds held outside Confederation. However, Wisconsin was not part of it.
The Wisconsin Bankers' Association then quickly met and implicated dozens of state banks, demonetizing their banknotes.
On June 21, 1861, a week after the decision of the Wisconsin Bank Association, hundreds of workers led by a German worker, Anton Thormaehlen, marched through the streets of Milwaukee and found themselves at the doors of Mitchell Bank. Alexander Mitchell tried to calm the crowd, but withdrew after one of the rioters threw a stone that narrowly missed his head. The crowd then went crazy.
A journalist at the time reported that the rioters started breaking windows and doors and eventually broke through the doors of Mitchell's bank. He was smart enough to lock the money in the safe. Everything that remained in the building was ransacked – all the furniture, lots of bank documents. The furniture, thrown into the street, eventually fuelled a big fire.
The crowd repeated the process at the State Bank across the street and threw stones at the nearby banks, Milwaukee Bank and Juneau Bank, as well as the Newhall House Hotel. The riot continued until a local militia was deployed to restore order. Martial law was declared by the Governor of Wisconsin.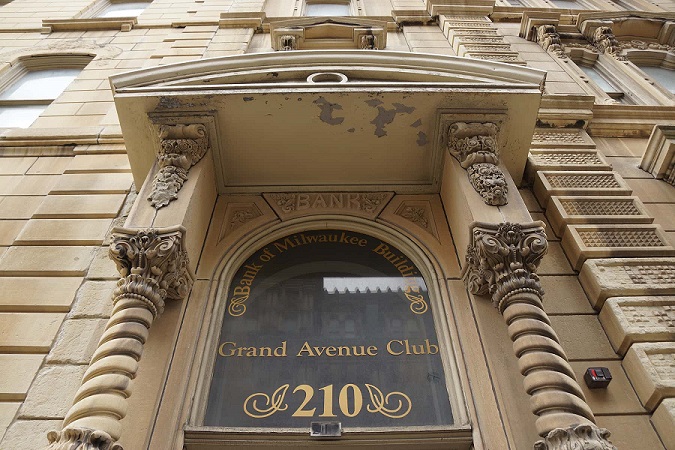 The bankers agreed under street pressure to exchange the workers' demonetized notes, including those issued by the Mitchell brothers' bank, with notes that were still legal tender. The calm returned very quickly to the city.
Two years later, the National Currency Act of 1863 was enacted, creating a currency backed by U.S. government bonds. This was the end of the "local dollar currencies" issued by banks and the beginning of the current banking system in the United States.

Sources: WINSCONSIN HISTORY SOCIETY and NUMISMAG.