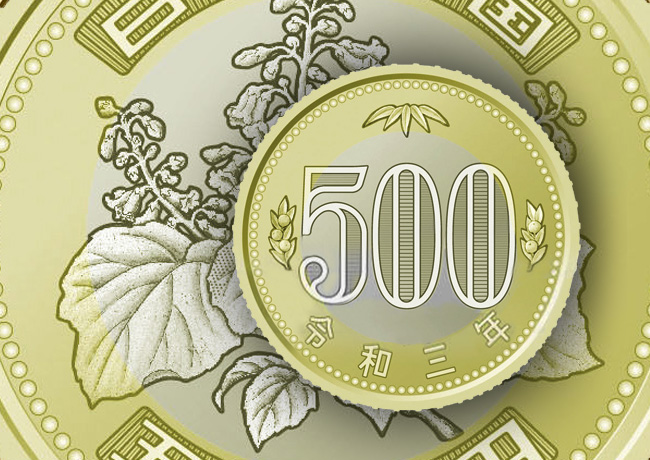 Japan 500 yen coin 2021 – Circulation bimetallic type
On April 9, 2019, the Japanese Ministry of Finance announced the issuance of three new bills and 500 yen coin. The new coin are designed to strengthen preventative measures for counterfeiting. It is will be issued in will be issued in the first half of 2021.
The 500 yen coin has no obvious change in terms of its design. However, the new coin will be made using a two-colored, three-layered structure. The current 500 yen coin has grooves of the same size while the new one have different sized grooves on the side.
New bimetallic ordinary type for the Reiwa era pieces after year 3 (2021)
The date on this coin is in the Reiwa (令和) era, as opposed to the current Heisei era, which has lasted since 1989. The current emperor, Akihito, who has abdicated on April 30th, and on May 1st, crown prince Naruhito has been enthroned as emperor. Simultaneously, the era name will change from Heisei to Reiwa New Japanese 500 yen coin
New 500 yen coin
bimetallic type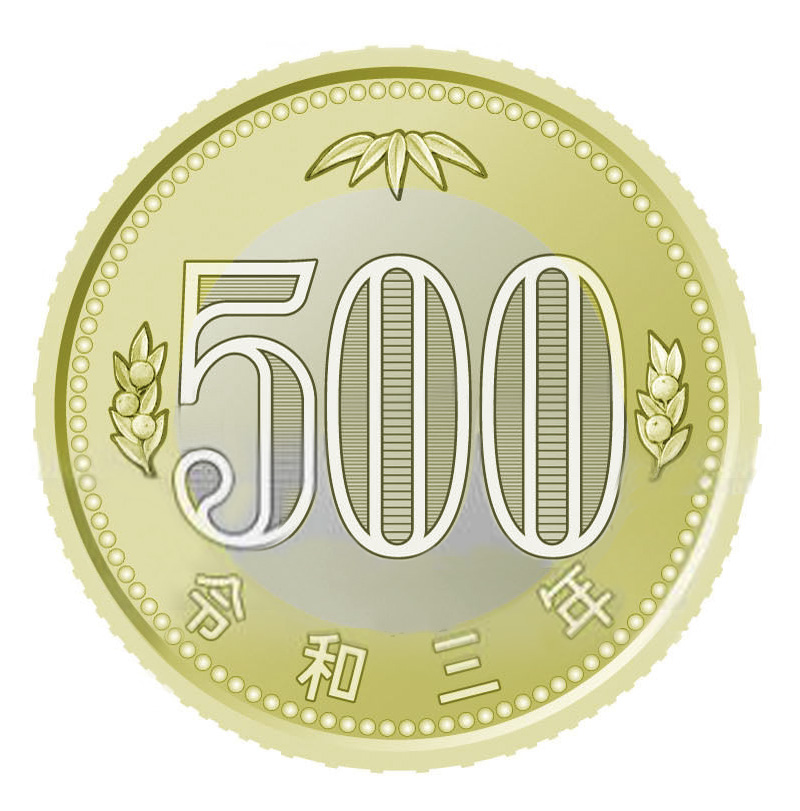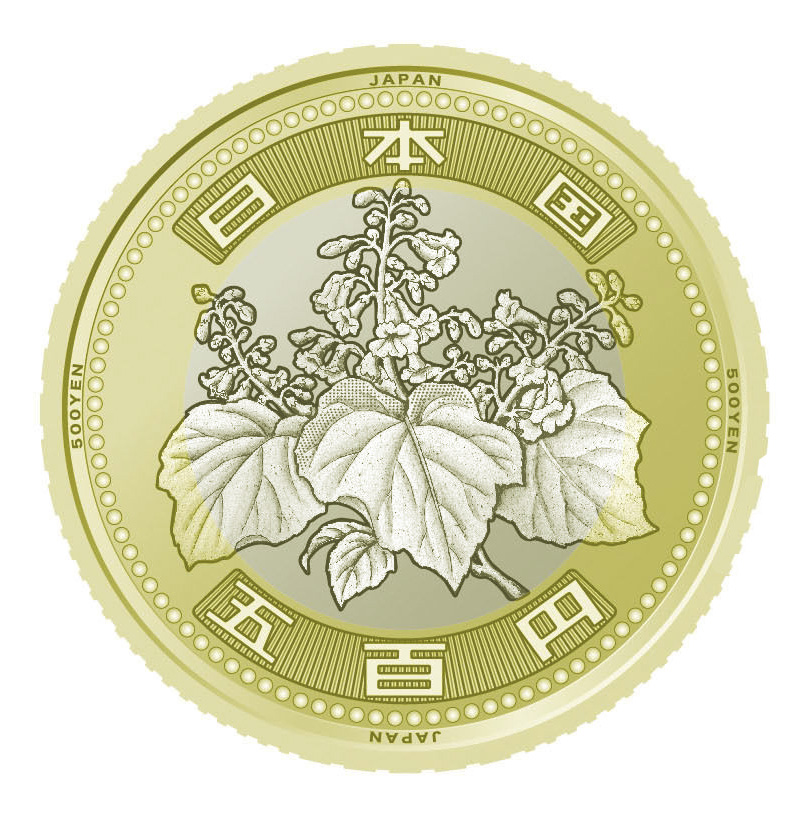 Sources: Ministry of Economy of JAPAN – NUMISMAG©.