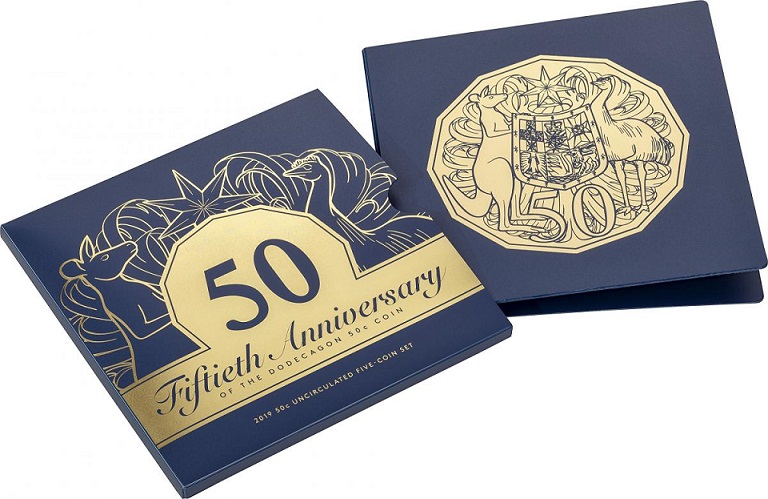 Australia celebrates 50th anniversary of 50 cents with a special coin set
The 50th Anniversary of the introduction of the copper-nickel dodecagon 50 cent coin is celebrated today with a new limited edition collectible coin set by the Royal Australian Mint.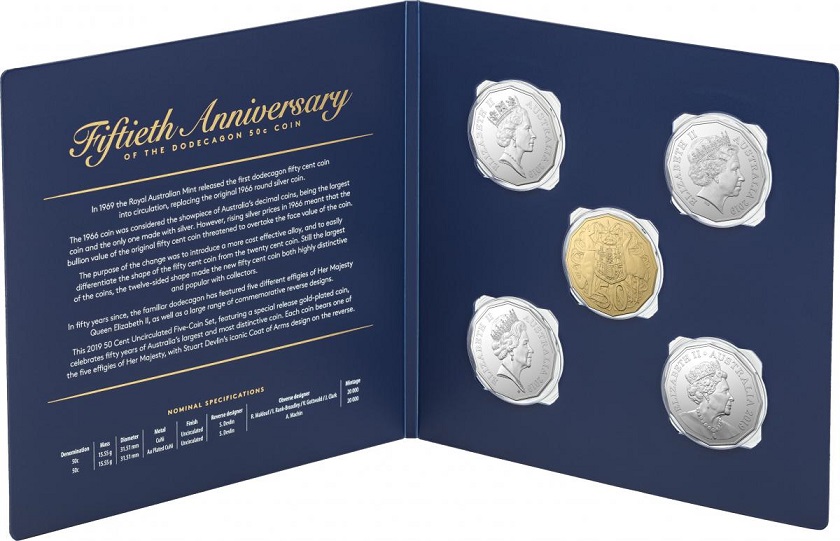 Australian 2019 50 cents commemorative set
This set celebrates not only fifty years but also five different effigies that have featured on the coins since 1969.
"This year Australia commemorates the fiftieth anniversary of Australia's most distinctive decimal coin. The most iconic for its unusual shape, it's the coin that has launched many into a world of coin collecting",  said Royal Australian Mint CEO, Ross MacDiarmid.
Mr MacDiarmid said the Royal Australian Mint is excited to share a special limited edition release featuring a gold-plated 50 cent coin to mark its golden anniversary.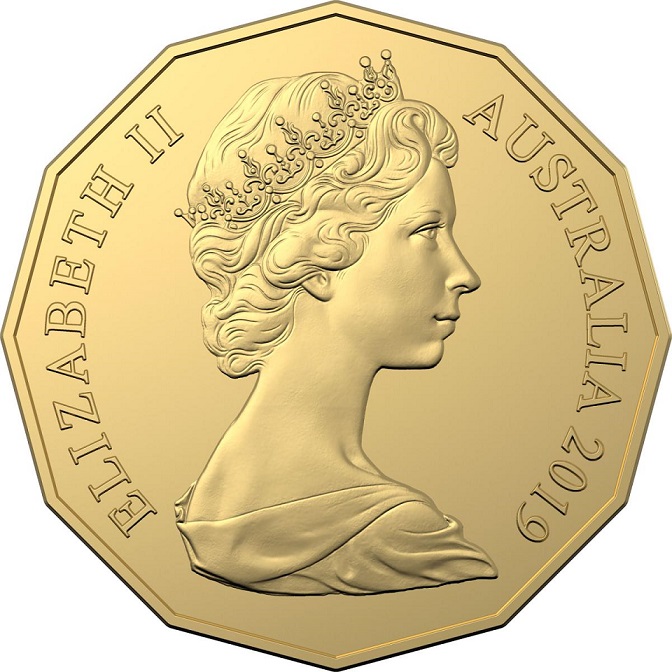 Gold plated coin – 50th anniversary of 50 cents coin
When decimal currency was introduced in 1966, the fifty cent coin was the showpiece of the new circulating coins.  The coins were made of silver, round in shape, and featured the Commonwealth Coat of Arms.
The Royal Australian Mint has produced over 1 billion circulating 50 cent coins since 1969.
36 454 000 coins were struck. This coin has different values regarding different versions.
In 1968 the Royal Australian Mint ceased production of the coins, as silver prices started to rise above the face value of the coins.
The new coins, released in 1969, were dodecagonal (twelve-sided) in shape, and manufactured in copper-nickel alloy.  The circulating 50 cent coin is made from 75 per cent copper and 25 per cent nickel. The new coin shape differentiated the fifty cent coins more easily from the round twenty cent coins.
In the time since its introduction in 1969, the coins have borne five different effigies of the Queen.
Approximately 14 million coins were produced in 1969 and The Royal Australian Mint has produced over 1 billion circulating 50 cent coins since 1969.
The Mint can produce approximately 190,000 50 cent coins per machine per day.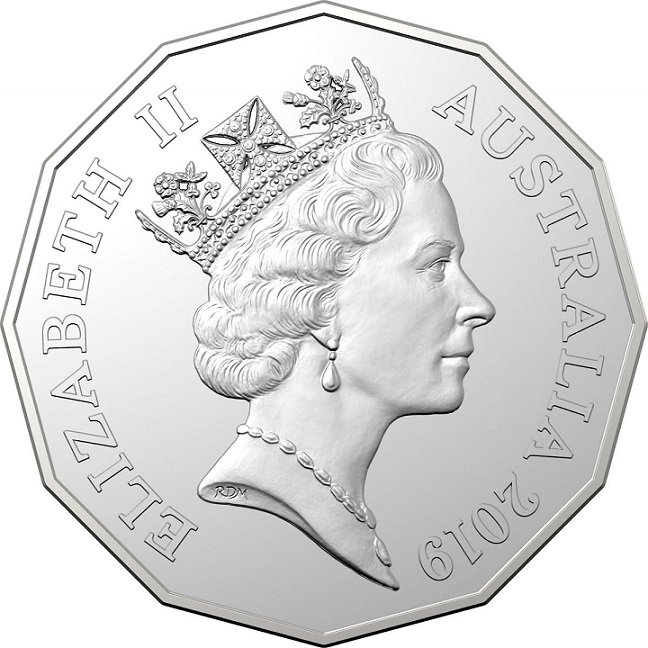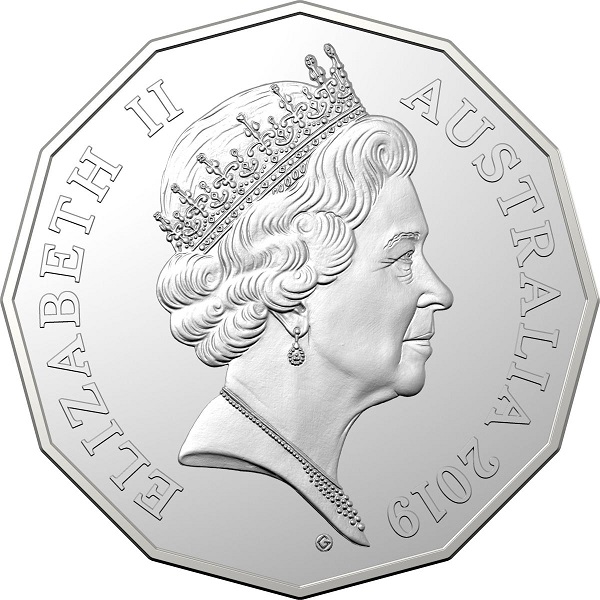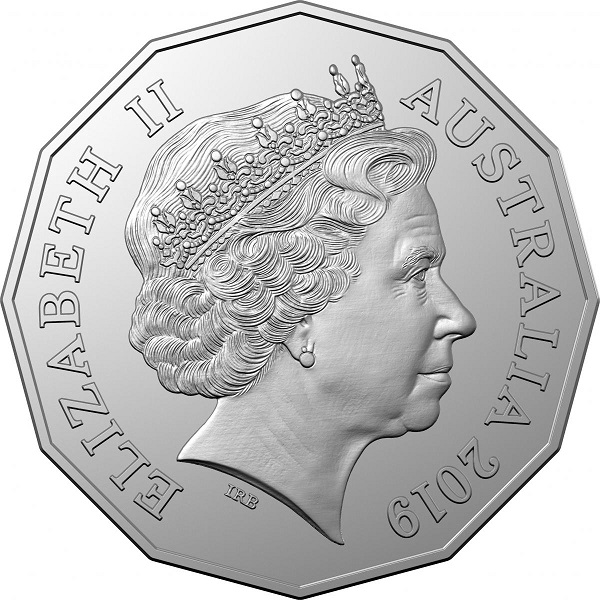 A range of commemorative 50 cents coins were also minted through years.
The  2019 "50c Uncirculated Coin Set – 50th Anniversary of the 50c"  is available in a limited mintage of 20,000 sets.
Sources: Royal Australian Mint and NUMISMAG.