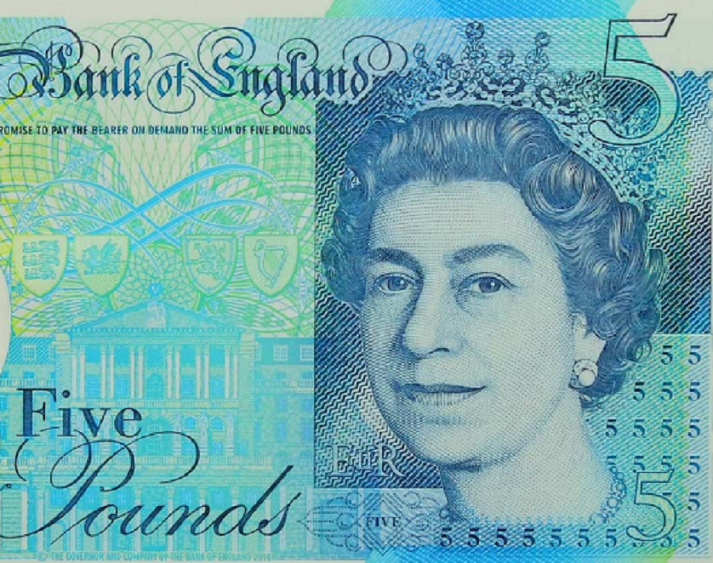 How much may worth a 2016 Churchill Fiver?
As the website of English banknotes dealer PAM WEST indicates it, The Bank of England has printed 440 milion new £5 notes prefixes AA to AM, that is to say about 60 million banknotes of each prefix.  All prefixes are therefor common.  The only ones worth money are those listed above and special serials, like 123456, 333333, 888888, or similar.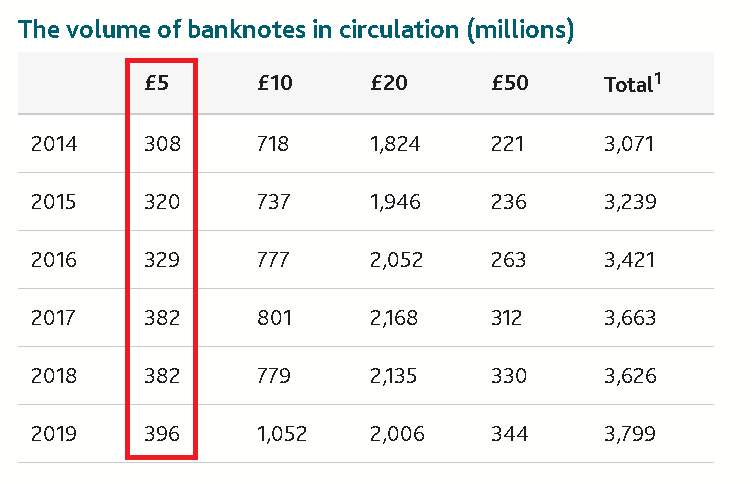 ---
Numbers starting AA01:
---
The most valuable notes begin with AA01, the first batch to leave the presses. At a Bank of England charity auction, a note with the lowest publicly available serial number, AA01 000017, has been sold for £4,150, in late 2016.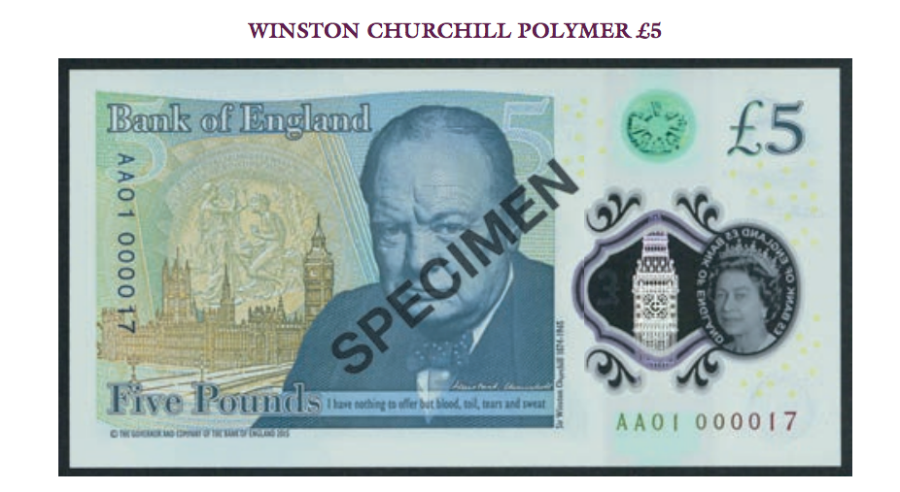 A first run £5 banknote sold for £4.150
The Bank of England put up for sale, for charity purpose, 601 banknotes, which had a total face value of £9,375.
The auction brought £203,820 back to BoE.
Thomasina Smith, bank note specialist at auctioneers Spink told "We held a charity auction on behalf of the Bank of England and the lowest publicly available serial number sold for £4,150. It's unlikely any have genuinely sold for more than that."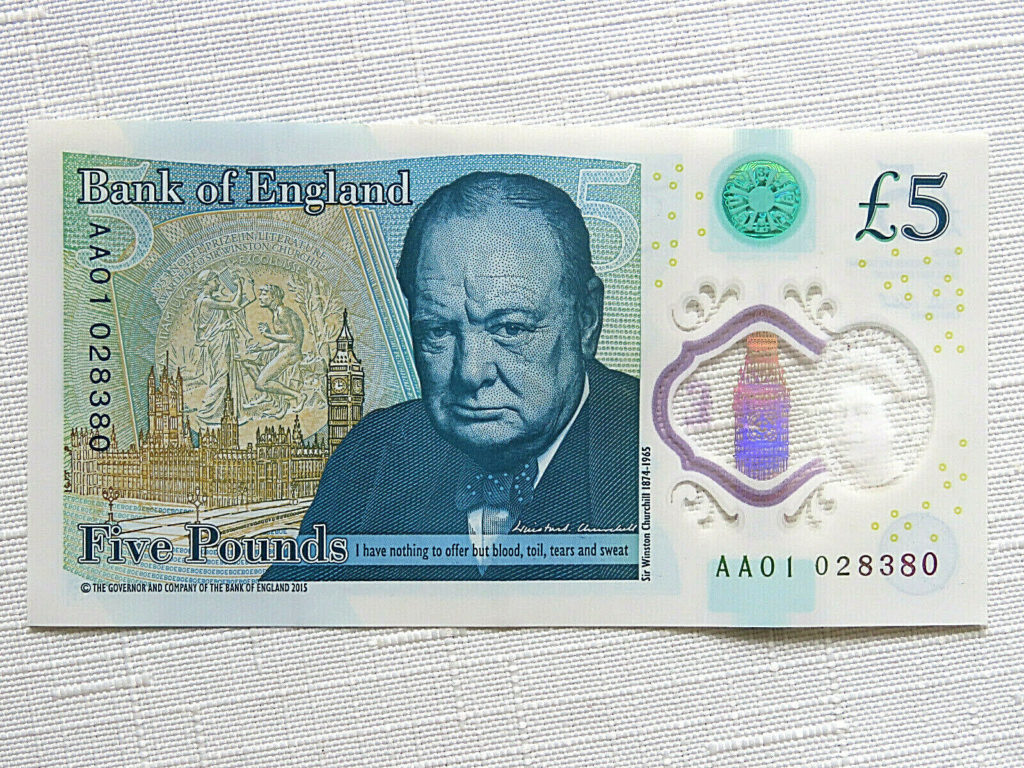 Quite a low serial number and the banknote is in UNC condition
For a AA01 banknote prices go from about £15 to £100 on eBay in 2016 and 2017.
Fever is gone now and a price of £20 to £50 for an UNC condition banknote is a reasonnable price.
---
Numbers starting AB01, AC01, AD01, etc:
---
These later numbers are much less likely to be worth selling – they might get perhaps £8 if you're lucky.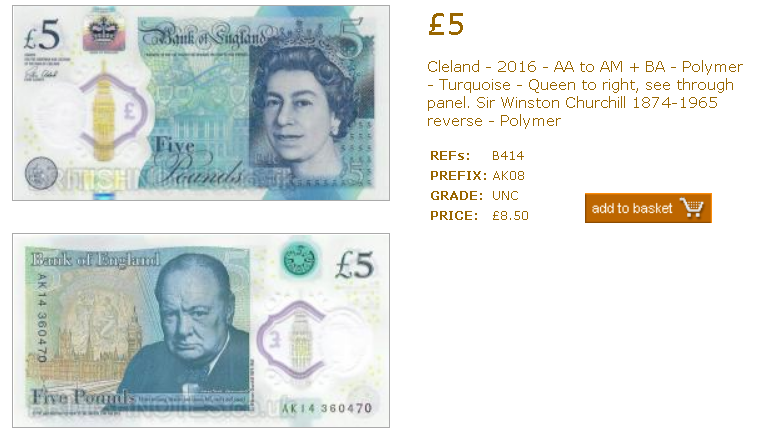 PAM WEST website, a dealer and specialist of UK banknotes
---
Banknote with AK47 serial number: A numismatic jack pot or a crookery?
---
Notes with the serial number AK47 did reach high sums in 2016 due to assault rifle  of the same name.  Nothing to do with numismatics, and now the price of such a banknote is the price of common banknotes. Don't wait for a premium on such a banknote!
Thomasina Smith, bank note specialist at auctioneers Spink, told to Moneysavingexpert.com website that "There was one case where a £5 note with the prefix AK47 sold for £80,000 online, which unsurprisingly turned out to be a hoax".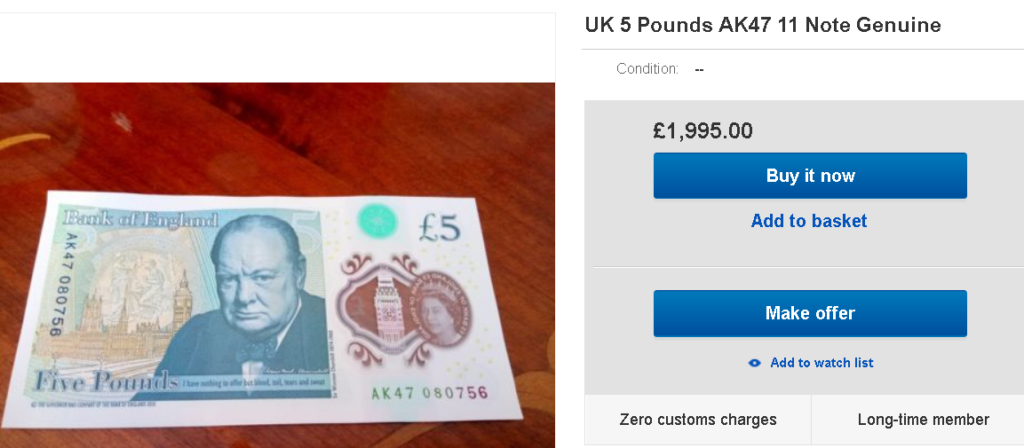 Insane price for a very common banknote
---
A set of fivers with consecutive numbers
---
If you have two or more notes with consecutive numbers, which also feature one of the desirable types of serial numbers above, you might find a collector willing to pay. The average price is the double of global face value plus a premium included between 10% to 20% of global face value.
To sum it up, here are the different market prices for a 2016 fiver: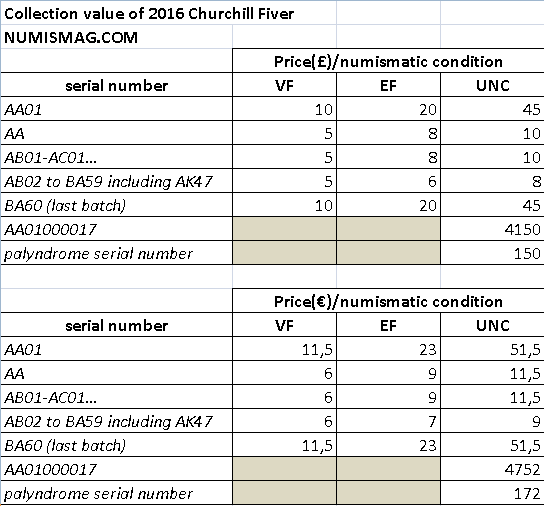 Source: PAM WEST website, Moneysavingexpert.com and NUMISMAG.