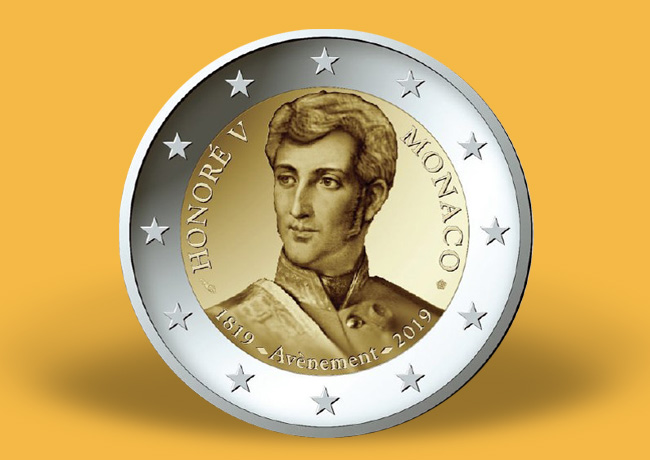 The 200th anniversary of the accession to the throne of Prince Honoré V
Euro coins intended for circulation have legal tender status throughout the euro area. For the purpose of informing the public and all parties who handle the coins, the Commission publishes a description of the designs of all new coins.
In accordance with the Council conclusions of 10 February 2009, euro-area Member States and countries that have concluded a monetary agreement with the European Union providing for the issuing of euro coins are allowed to issue commemorative euro coins intended for circulation, provided that certain conditions are met, particularly that only the 2-euro denomination is used.
These coins have the same technical characteristics as other 2-euro coins, but their national face features a commemorative design that is highly symbolic in national or European terms.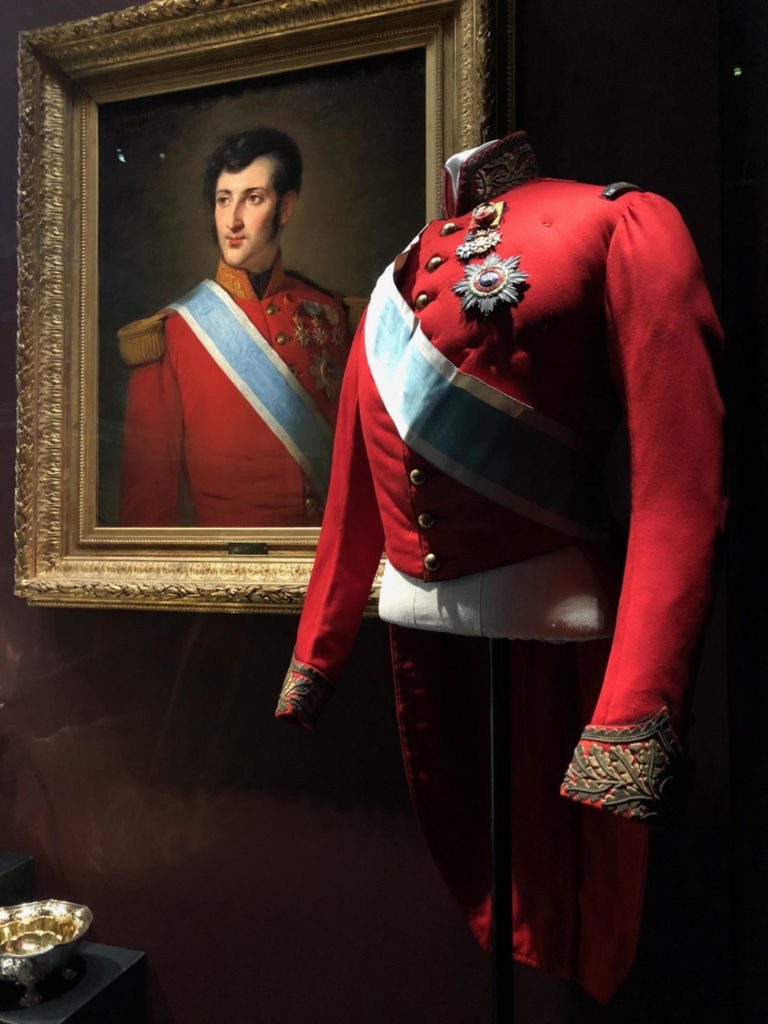 Issued by Monaco Principalty, the coin  commemorates  the 200th anniversary of the accession to the throne of Prince Honoré V.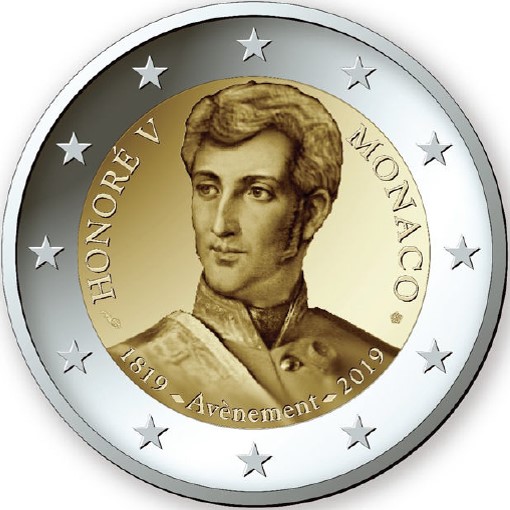 2019 National side of €2 commemorative coin issued by Monaco
The design shows the effigy of Prince Honoré V on the coin's obverse. At the left is the inscription 'HONORÉ V' and at the right the name of the issuing country 'MONACO'. At the bottom, in semi-circle, is the inscription '1819 — Avènement — 2019'.
The mintage is 15 000 coins. This coin is dedicated to collector's market as like as most of Monaco's coins.
Date of issue is  June the first 2019.
This article will be regularly updated, depending on news coming from Monaco Principalty.
---
Last news from MONACO (06-07-2019)
---
June the 7th 2019, Monaco government indicated officially that a €2 coin with 2019 mintmark will be issue for circulation. This coin bears the Albert II effigy on the obverse.
Monaco principalty ordered 1 195 119 €2 coins to Monnaie de Paris, its subcontractor for coins striking.
550 000 coins of €1 with 2019 mintmark are also forecast.
Monaco will not issue an annual proof or BU set in 2019.
Sources: Monaco government and  NUMISMAG.