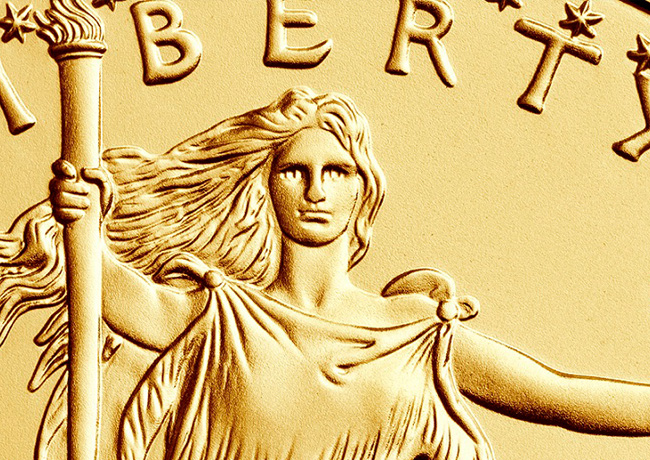 2019 UNC USD 50 – SAINT GAUDENS Gold double Eagle
This coin is a collector version of the Mint's American Eagle Gold Bullion Coin. Struck at the United States Mint at West Point, the obverse (heads) features a version of Augustus Saint-Gaudens' full-length figure of Liberty with flowing hair, holding a torch in her right hand and an olive branch in her left.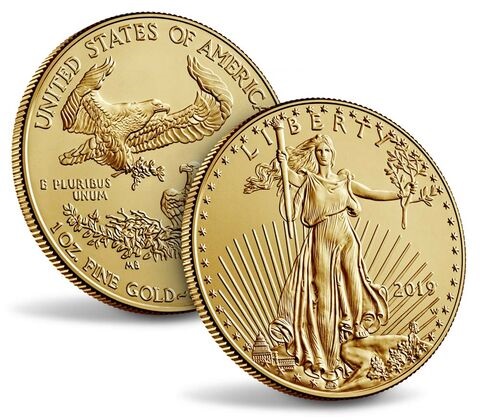 The reverse (tails) features a male eagle carrying an olive branch flying above a nest containing a female eagle and eaglets.
Mintage for the 2019 American Eagle One Ounce Gold Uncirculated Coin is limited to 10,000 units.
Ths coin will be for sale on June the 13th on US MINT e-shop.
---
Short biography of Augustus SAINT GAUDENS
---
AUGUSTUS SAINT GAUDENS is an engraver of French origin by his father, Bernard Paul Ernest Saint-Gaudens, shoemaker in Aspet and of Irish origin by his mother, Mary McGuiness. The family moved to New York City when Augustus was only six months old.  He began his career as an apprentice with a cameo engraver. He also attended art courses at the Cooper Union and the National Academy of Design.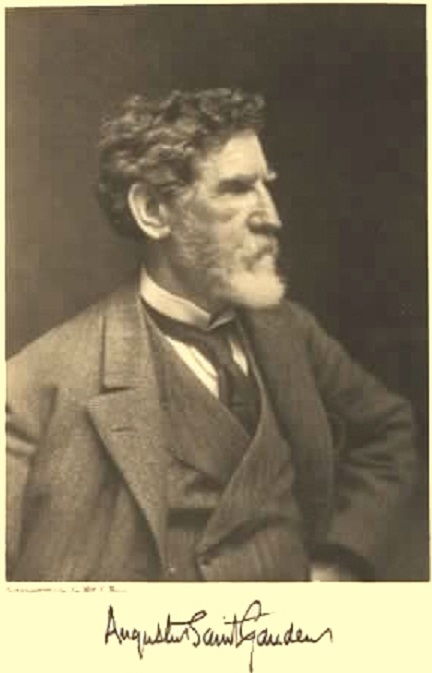 Augustus SAINT GAUDENS – source WIKIPEDIA
In 1867, after his apprenticeship, he went to Paris. He continued his studies in François Jouffroy's studio at the Beaux-arts school in Paris. In 1870, he left Paris for Rome to study art and architecture. He starts working on his first orders. There he met an American art student, Augusta Fisher Homer. He married her on June 1st, 1873.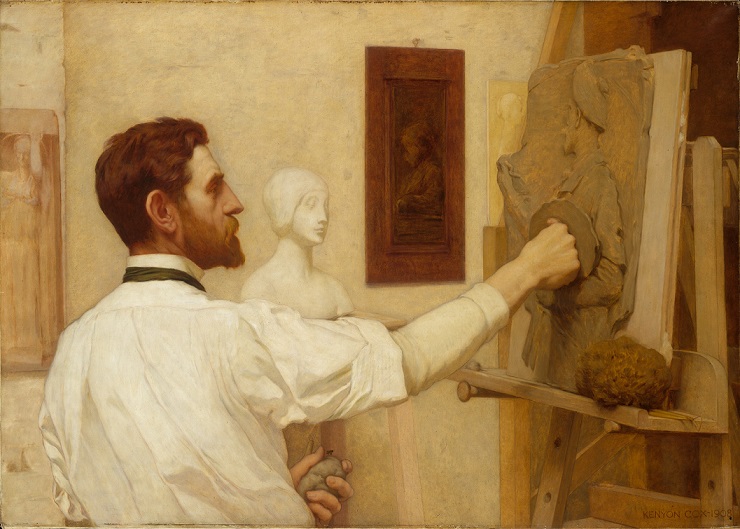 SAINT GAUDENS in his studio
From 1876 onwards, he worked on public and private orders such as the statue of Diana in a weather vane for the second building of Madison Square Garden. He also created many monuments glorifying the heroes of the Civil War, such as the one dedicated to Robert Gould Shaw of Boston, those of General Logan and President Abraham Lincoln in Chicago, and finally the one of General Sherman in Central Park, New York.
---
History of Saint Gaudens Double eagle
---
Augustus SAINT GAUDENS designed the $20 gold coin in 1905-1907, the "Double Eagle", on the express recommendation of President Theodore ROOSEVELT in 1905. He wanted a new range of high relief gold coins. He complained to SAINT GAUDENS that the US coins were bland. He admired the high relief of antic greek coinages. Using one of the president favorite words, the artist said that the mint would object strenuously to strike  such coins. The President banged his fist on the table and vowed that if the artist would design a beautiful coin, the mint would strike it.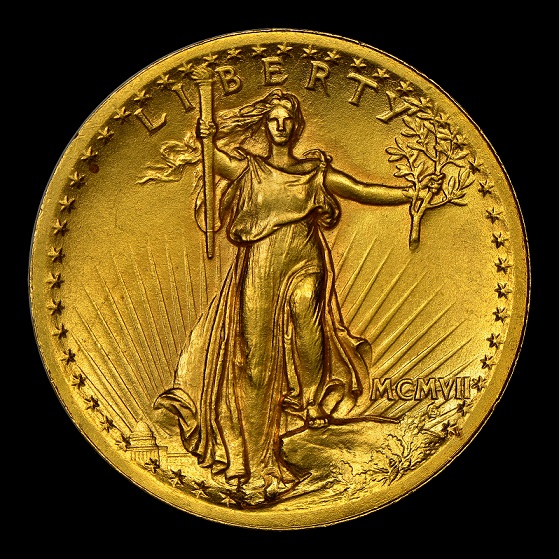 SAINT GAUDENS third series design (1907)
SAINT GAUDENS was supposed to change all designs of all different gold coins denominations.
But Mint presses were unable to strike high relief coins, despite efforts of SAINT GODENS.
After 2 first unsuccessful series, a third one was re-designed by the artist and finally adopted.
Nevertheless, 12 153 coins with high relief and struck on a medal press have been put into circulation in 1907 (source: Treasury department – Bureau of the Mint – Washington DC dec 9 -1908).
Extract from the US MINT annual report attesting to a strike of
12,153 high relief coins, according to SAint Gaudens' second model
of high relief coin
---
Coin specifications
---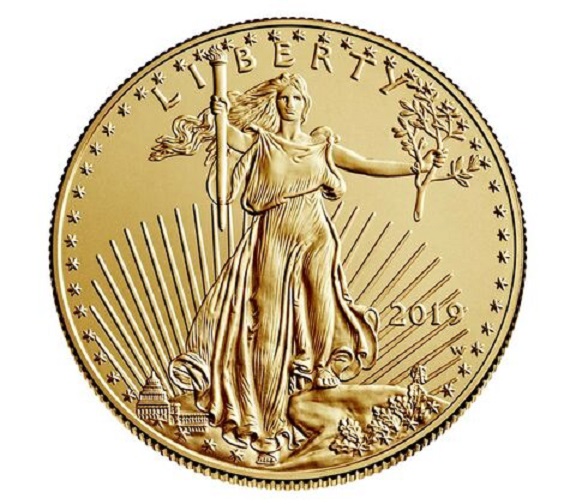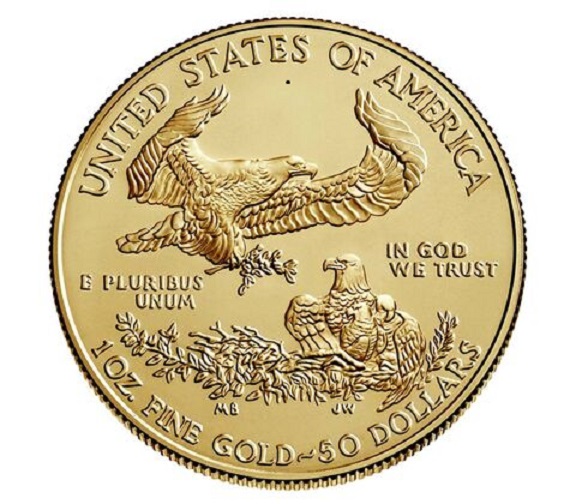 Denomination: USD 50
Yearmark: 2019
Finish: Uncirculated
Composition: 91.67% Gold, 3% Silver, Balance Copper
Diameter: 1.287 inches (32.70 mm)
Weight: 1.0909 troy oz (33.931 grams)
Edge:  Reeded
Mint and Mint Mark: West Point – W letter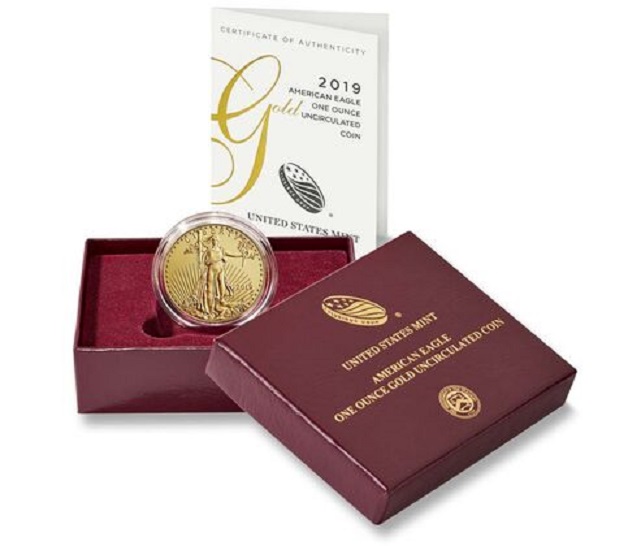 Sources: NEWMAN data base University of Washington, US mint and NUMISMAG.