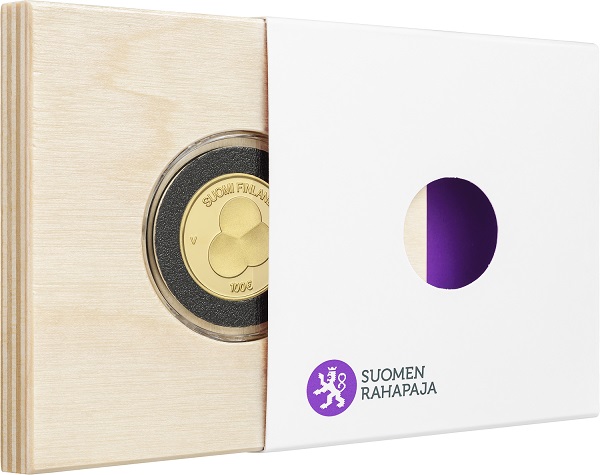 2019 €100 gold coin dedicated to Constitution Act of Finland 1919
This commemorative coin pays tribute to the Finnish Constitution Act of 1919. The commemorative coin is designed by Dario Vidal. The design emphasises the vital role of citizens and the balancing effect of the separation of powers.
The coin will be available from the Mint of Finland's web shop on 17 June at 9 a.m.
The maximum mintage of the commemorative coin is only 1,300 coins.
The first one hundred coins will be numbered and sold separately.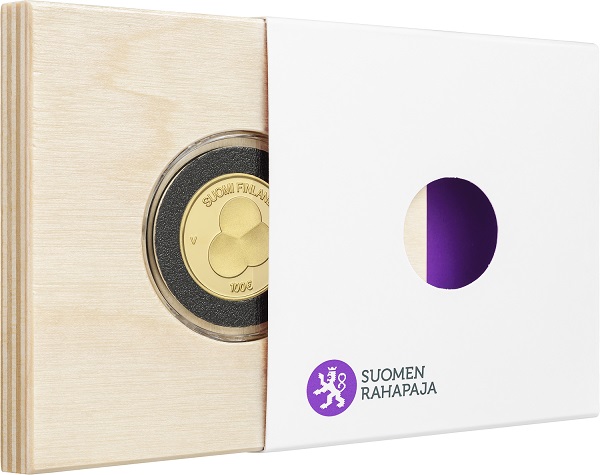 ---
Constitution Act of 1919
---
With the Constitution Act of 1919, the first Constitution of an independent Finland, the nation elected to be governed as a republic. Finland's republican system of government and the foundations of Finnish democracy were recorded in the Constitution Act.

When Finland declared its independence in 1917, it adopted the Constitution Act from the period of Swedish rule in the late 18th century. Even though the proposal to declare a republic was made immediately after the declaration of independence, the Civil War complicated the process.
"The Swedish-era constitution was naturally felt to be outdated for current conditions, and a new form of government was required. In practice, there were three options on the table: a socialist republic, monarchy or non-socialist republic", says Vesa Vares, Professor of Political History at the University of Turku.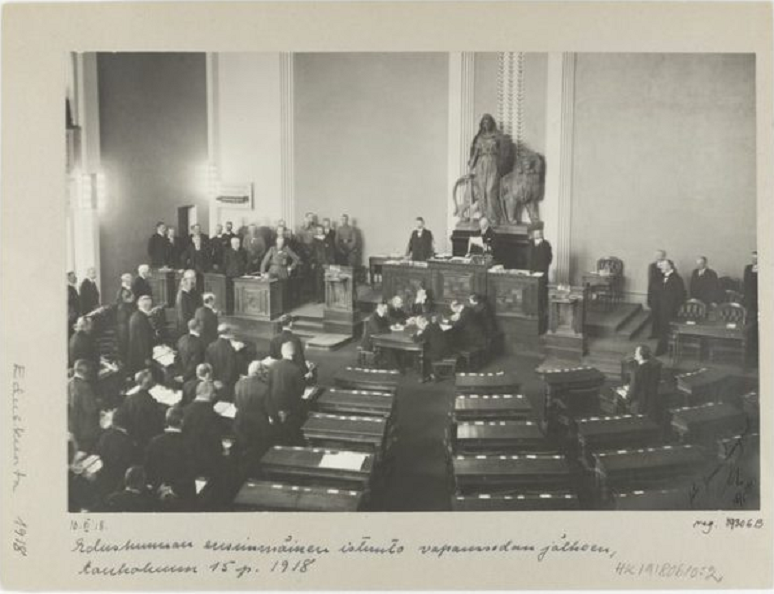 He added "Contrary to what people think today, a non-socialist republic did not enjoy any overwhelming degree of support. If the Reds had won the civil war, Finland would have become a socialist republic. After the White victory, Finland was close to becoming a monarchy, and we even elected a king. The monarchist project nevertheless foundered when Germany lost the First World War, and so Finland opted to become a non-socialist republic."
---
Constitution Act coinage and coin specifications
---
The design reflects the core tenets of the Constitution Act of 1919: representative democracy and the separation of powers into the legislative, executive and judiciary branches. In his universal, abstract expression, the designer has sought to capture the essence of democracy through the votes cast by citizens on the coin's obverse, while the three partly fused circles on the reverse depict the separation of powers.
Two versions of coins have been struck. The first 100 coins are numbered and the rest of the mintage isn't numbered.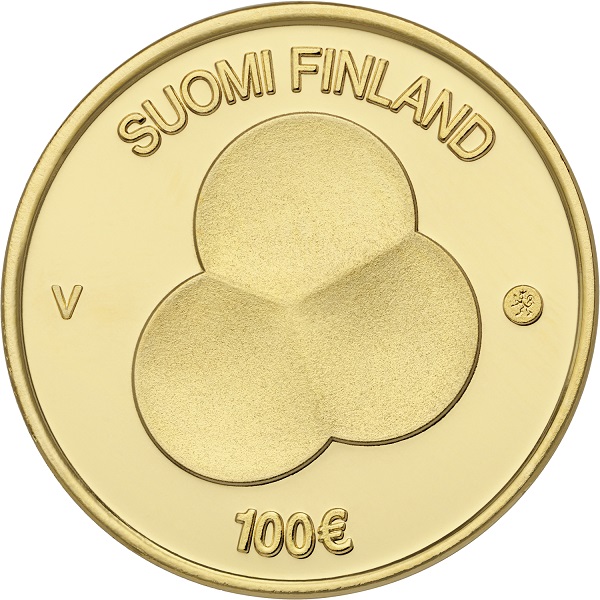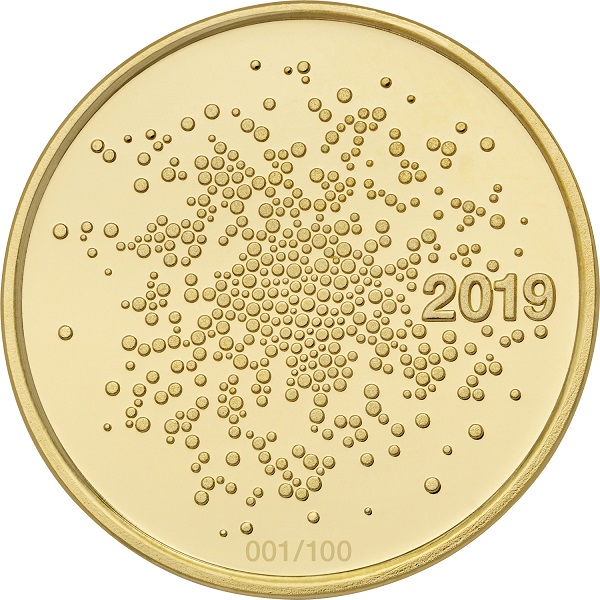 Material: Gold
Fineness:  Au 917/1000
Diameter: 22.00 mm
Weight: 5.65 g
Quality: proof
Year mark: 2019
Mintage: 1 300 (included first 100 coins numbered)
Issue date: 17.7.2019
Designer: Dario Vidal
Sources: Mint if Finland and NUMSIMAG.