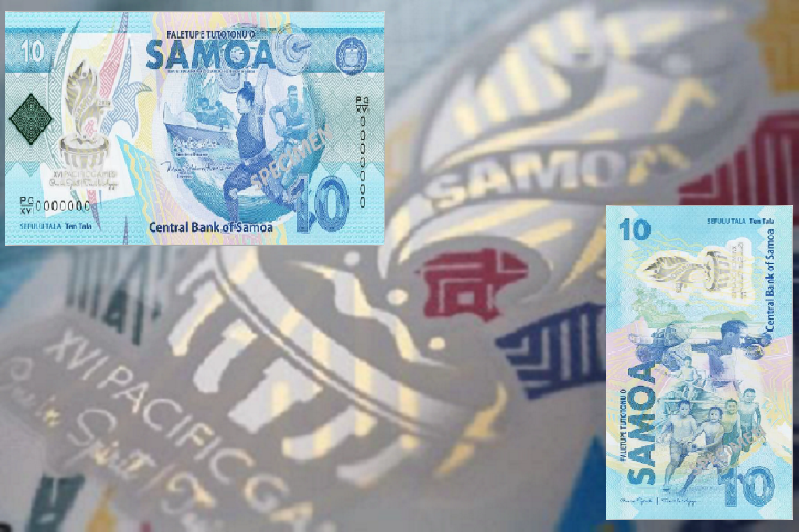 2019 SAMOA new 10 tala commemorative banknote – XVI Pacific Games
The Central Bank of Samoa announced recently the release of a new $10 polymer banknote in June 2019, to commemorate the XVI Pacific Games 2019 which has been scheduled to be held in Samoa on the 7th July 2019.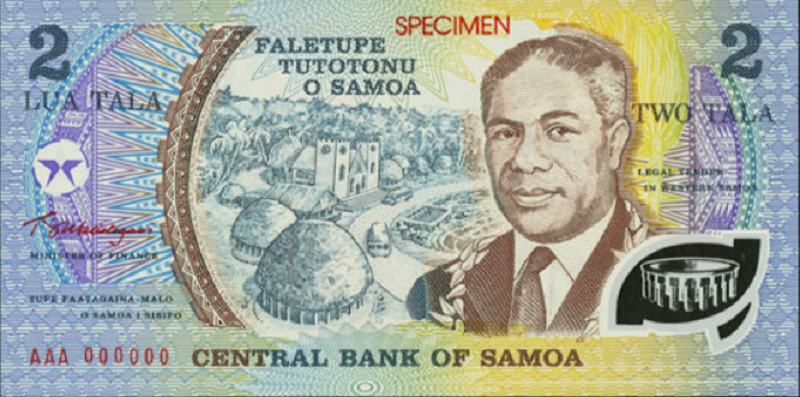 First polymer commemorative banknote of SAMOA, printed in 1990 
2 Tala commemorating 50th anniversary of SUSUGA II reign
The $10 banknote will be the second polymer banknote issued in Samoa and the first carbonoffset banknote created from the polymer substrate. It is easy to identify a genuine note.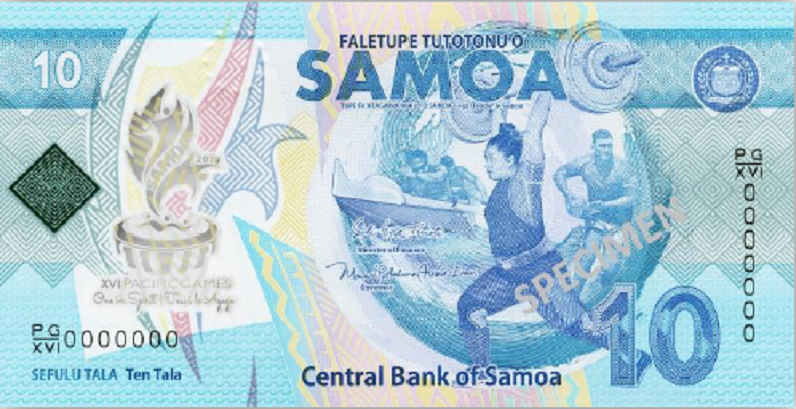 New 10 Tala Banknote obverse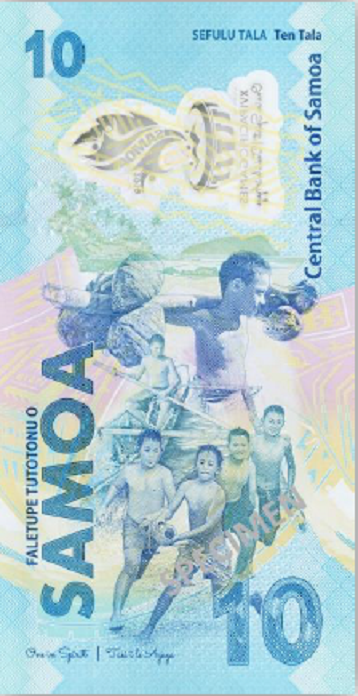 New 10 tala banknote reverse
The Banknote will feature a see through window depicting the Pacific Games logo, and a tactile embossed feature to assist the visually impaired, both are unique features of polymer banknotes.
The XVI Pacific Games is reflected throughout the banknote, the Pacific Games logo "One in Spirit / Tasi I le Agaga" is illustrated on both sides of the note, while the Logo is uniquely depicted as a clear window with flames coloured gravure that supports the clear window shape.
The standard banknote prefix has been replaced with the special PG/XVI prefix denoting "XVI Pacific Game".
Specific prefix number
Issuance of the new 10 Tala note will commence the last week of June 2019, and will co-circulate together with the existing $10 tala banknotes which will remain legal tender.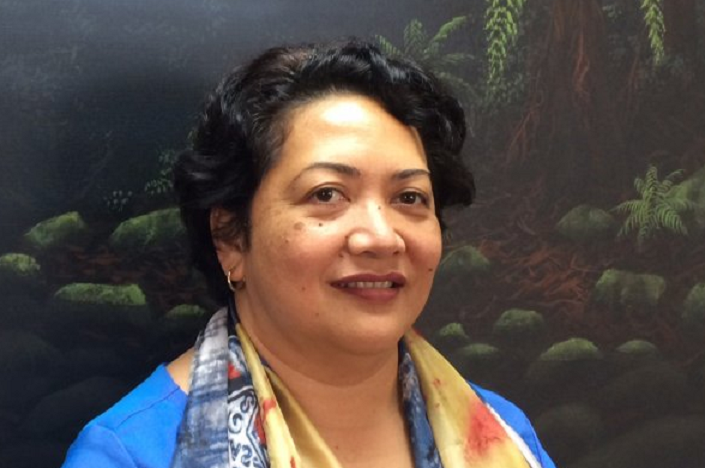 Governor of SAMOA NCB, Ainuu-Enari (photo courtesy of SAMOA Observer)
Governor Ainuu-Enari said, "The new $10 Tala banknote design, celebrates the youth of Samoa and our sporting legacy. Their stories of daily life and the realization of their sporting dreams are told through images placed on the note."
The Governor also said, the new banknote is one of a kind for Samoa as it will have a horizontal front and a vertical back.
The security features will be easy to recognize and determine counterfeiting. With features including the Pacific Games logo depicted as a clear window with flames color gravure that support the clear window shape.
A mask feature beside the clear window appears as a plain printed green pattern when held up to the light, the number 10 appears as well as a pattern of raised dots to help the visually impaired.
This new banknote will be circulated with the existing $10tala which will remain legal tender.
Moreover, currency authorities of SAMOA are looking for a renewal of circulation banknotes series since 2017, according to an article of SAMOA Observer. The UK based printer DELARUE is trying to get the market.
Sources: Central Bank of SAMOA and NUMISMAG.