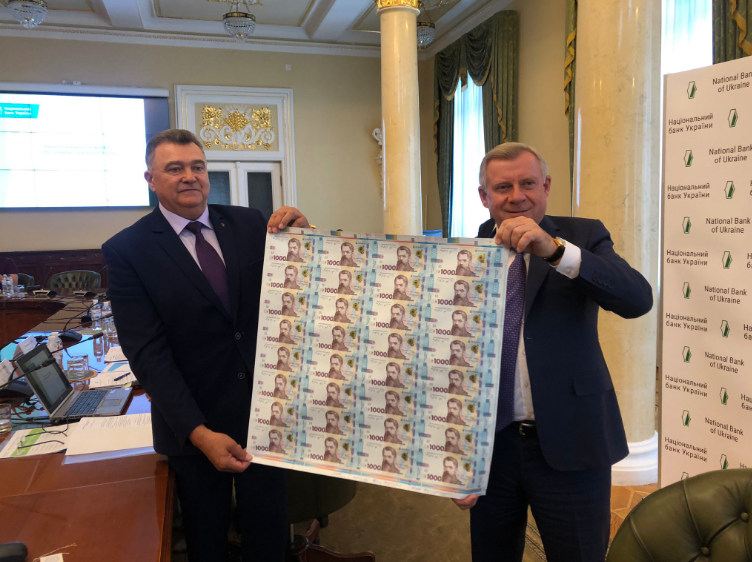 2019 1,000 hryvnia  banknote from UKRAINE
The National Bank of Ukraine has decided to introduce the 1,000 hryvnias banknote from 25 October and to withdraw the 1, 2 and 5 kopeck coins of coin circulation from October 2019.
It has therefore decided to rationalize its range of metal and paper means of payment.
Yakiv Smolii, Governor of the UKRAINE Central Bank, said so at a press conference on 25/06/2019.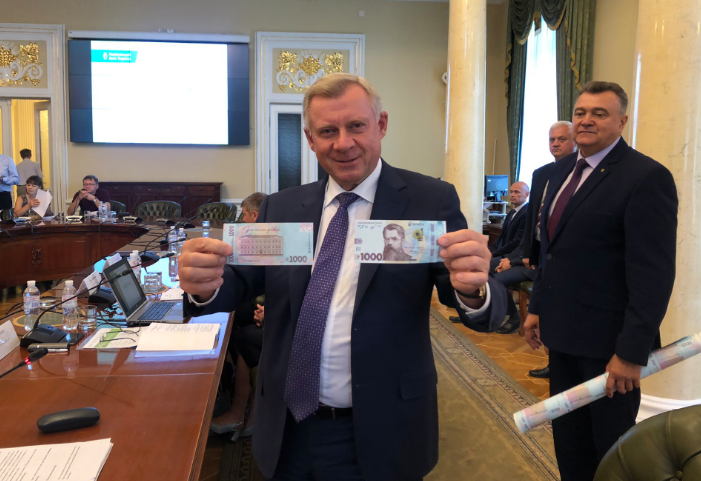 Yakiv Smolii, Governor of the UKRAINE Central Bank, presenting new banknote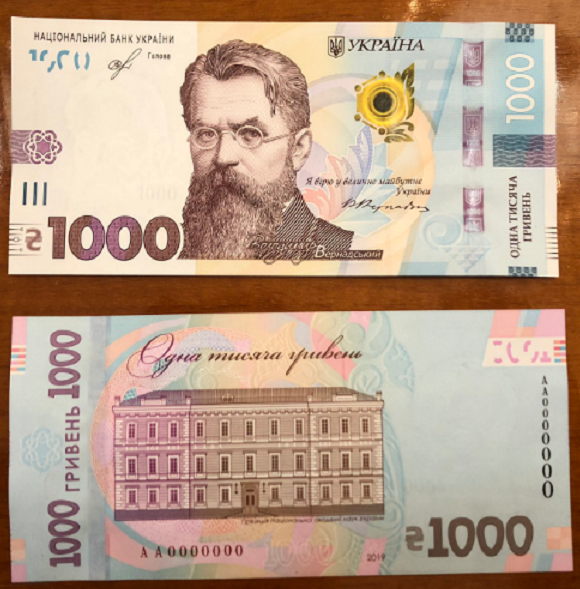 Obverse and reverse of new banknote
The 1, 2 and 5 kopecks coins will no longer be means of payment in Ukraine and will be withdrawn from circulation as from 1st October 2019.
In addition, the 25 kopeck coins will also be gradually removed from coin circulation.
From 25th October 2019, the National Bank will issue a banknote with a new high nominal value of UAH 1,000.
This operation will reduce the circulation coins and banknotes range from 17 to 12. Ukraine will then be in the average (11 to 13 monetary values) most common in the world's major countries such as the United States, Canada, Great Britain, the Czech Republic, Denmark, Switzerland and Australia.
The main reason for this reform is the increase in income and price levels, which is pushing Ukrainians to stop using low face value coins. However, they do need a note with a higher face value than UAH 500 banknote.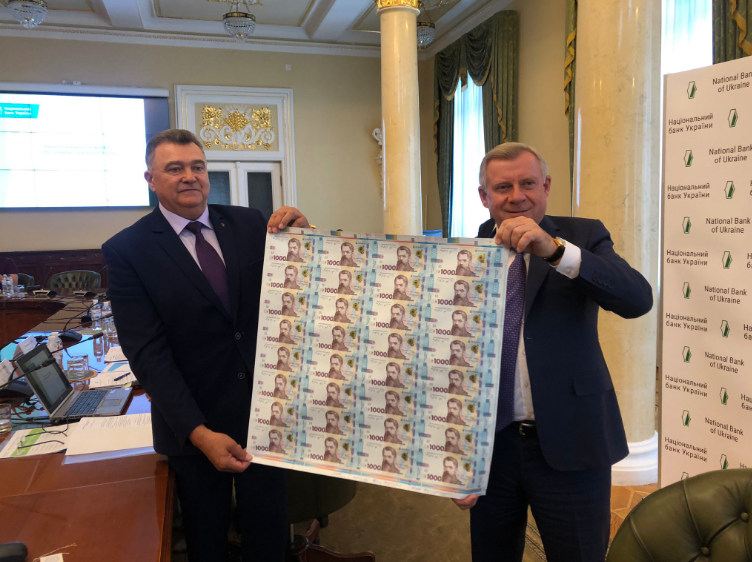 Sources : NBU and NUMISMAG.