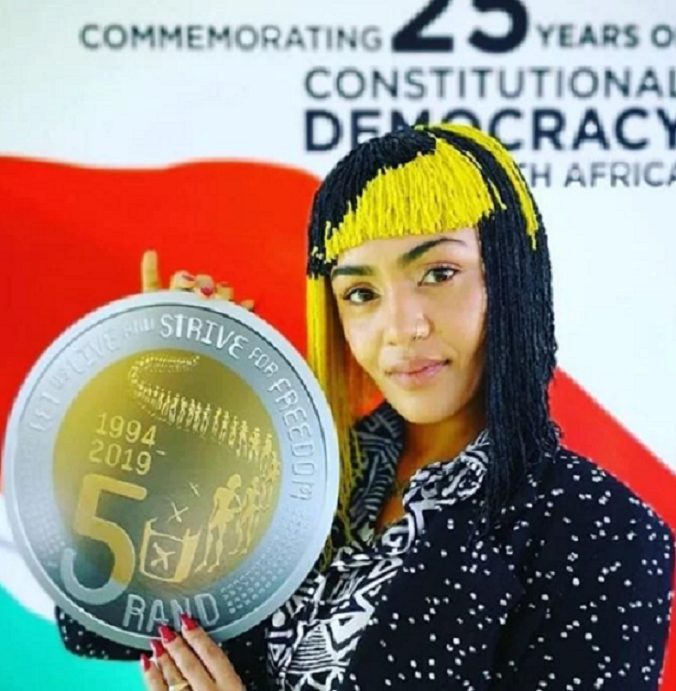 6 new 2019 commemorative rands coins in circulation – South Africa
The South African Reserve Bank (SARB) and the South African Mint, a wholly owned subsidiary of the SARB, today announced the release of a series of six new commemorative circulation coins as part of its 'SA25 – Celebrating South Africa' coin series at Constitution Hill, the seat of the country's highest court. The new circulation coins, together with a range of collectable coins launched last month, commemorate 25 years of democracy in South Africa.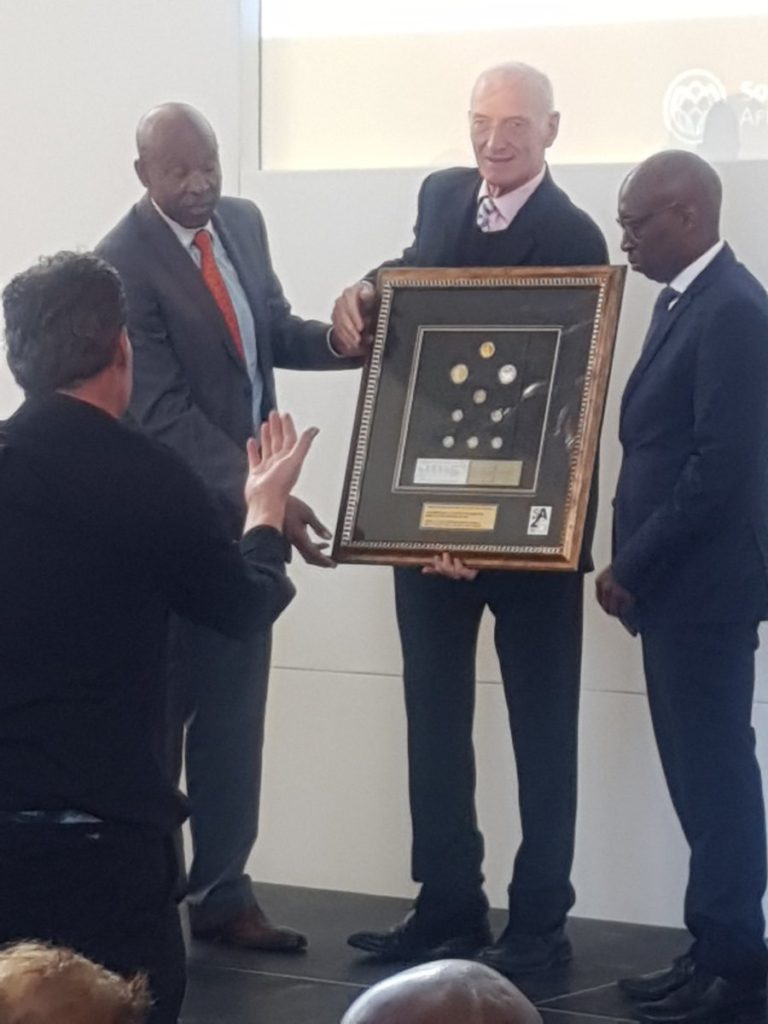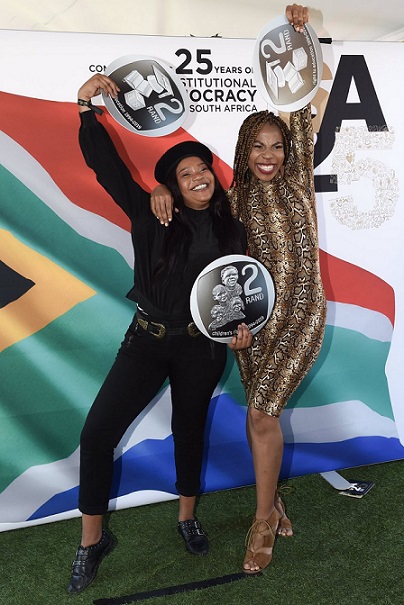 Governor Lesetja Kganyago unveiled the designs of the new circulation coins, which include five new R2 coins and a new R5 coin. These coins will be released over the next few months.
The coins mark the first time that members of the public participated in developing the themes for the coins. 'Born frees' (those born in a democratic South Africa) were invited to provide their views on democracy, freedom and culture. Their perspectives, many of which are aligned to the rights enshrined in the Constitution, influenced the design concepts. These concepts were considered by a panel of experts in finalising the designs.
The outcome of this work was the introduction of five new R2 circulation coins, depicting five different rights in the Bill of Rights, as well as a new R5 circulation coin featuring the design of a ballot box and a long queue reminiscent of South Africa's first democratic election in 1994.
The six new commemorative circulation coins are:

R2 'Children's Rights' by Neo Mahlangu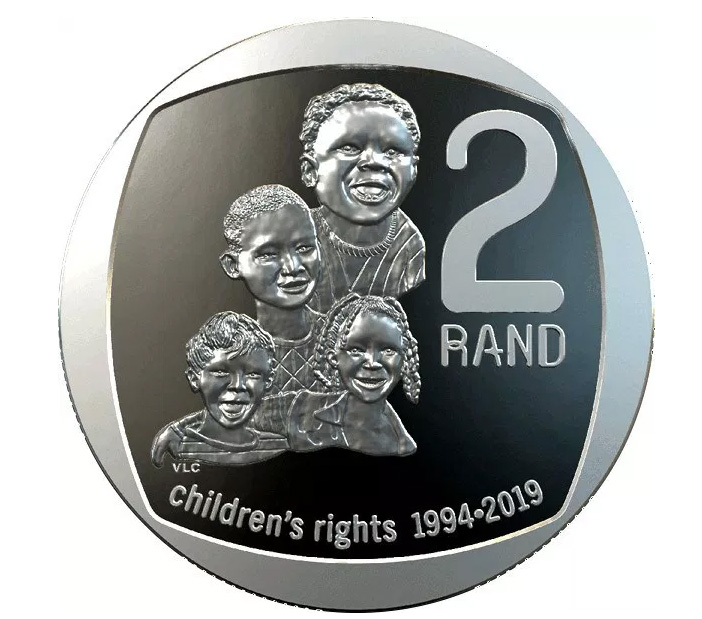 R2 'Right to Education' by Neo Mahlangu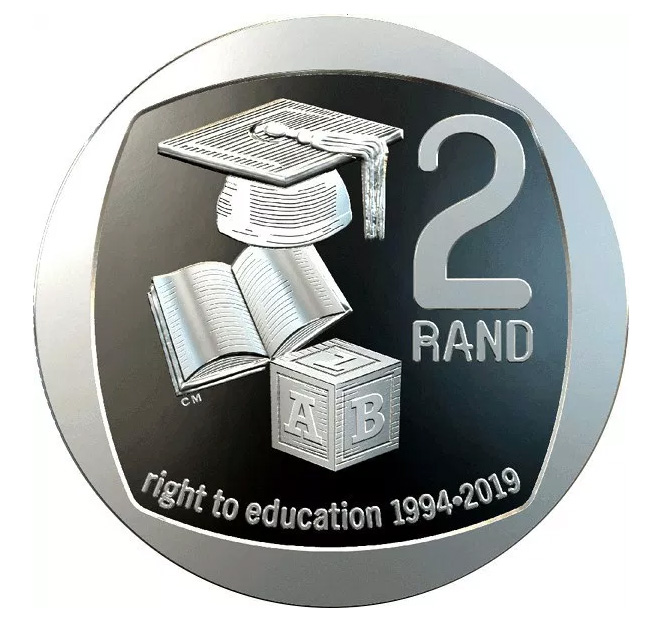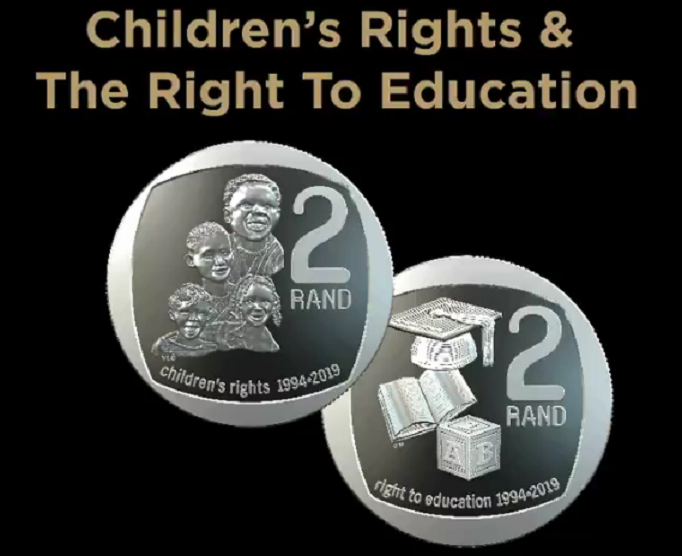 R2 'Environmental Rights' by Maaike Bakker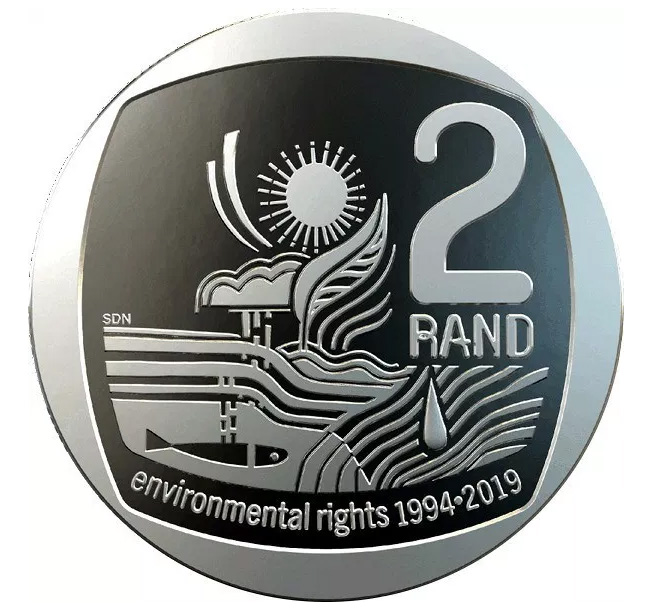 oo
R2 'Right to Movement and Residence' by Rasty Knayles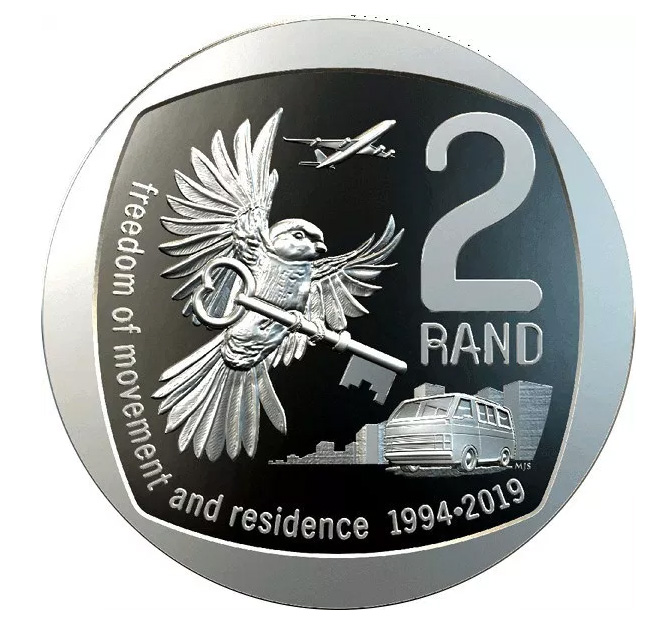 oo
R2 'Freedom of Religion, Belief and Opinion' by Peter Mammes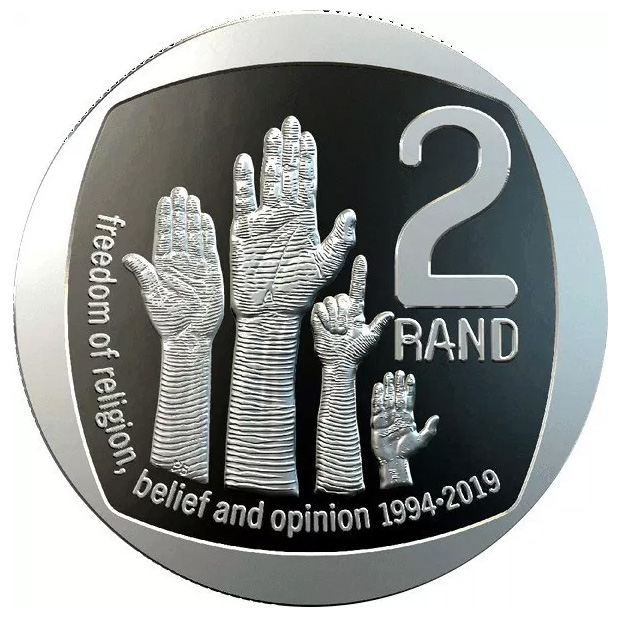 R5 'Let us Live and Strive for Freedom' by Lady Skollie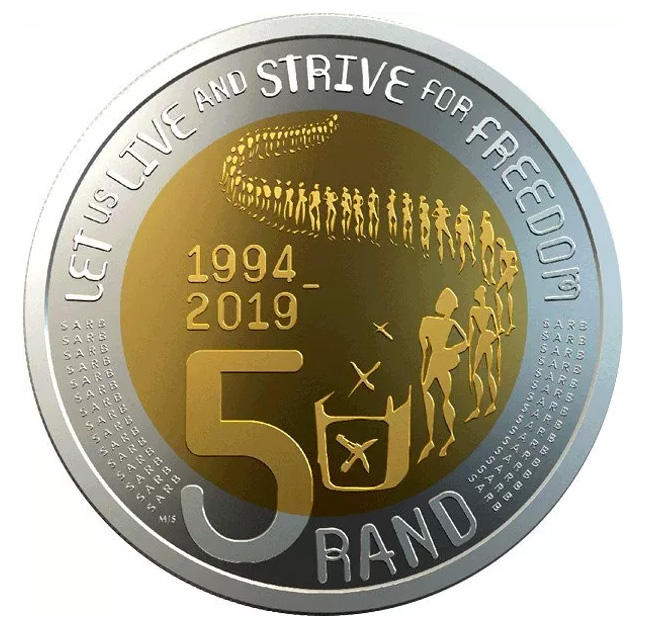 oo
The new commemorative circulation coins celebrating South Africa's constitutional democracy form part of all the other coins already in circulation and are all worth their face value. The SARB issues commemorative circulation coins as part of its currency production function.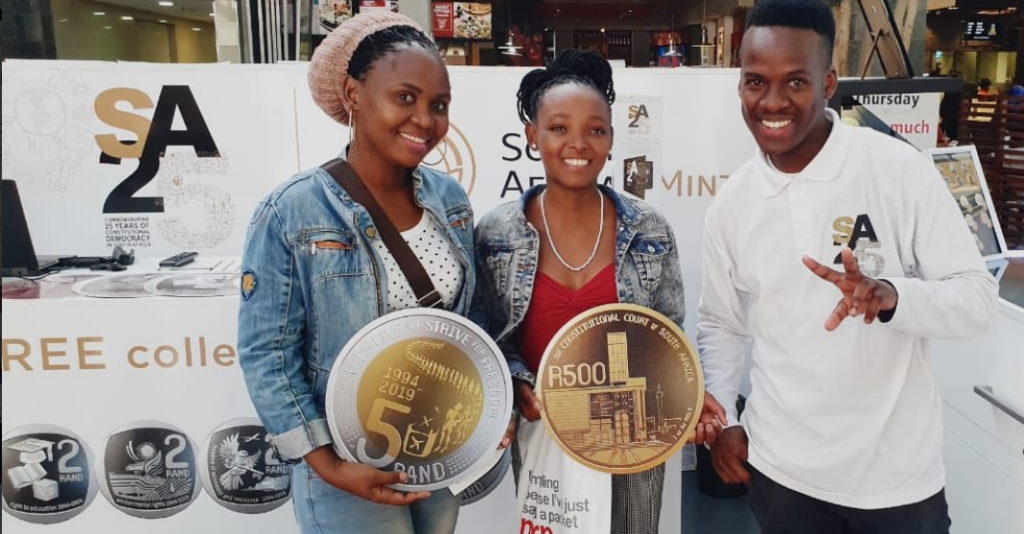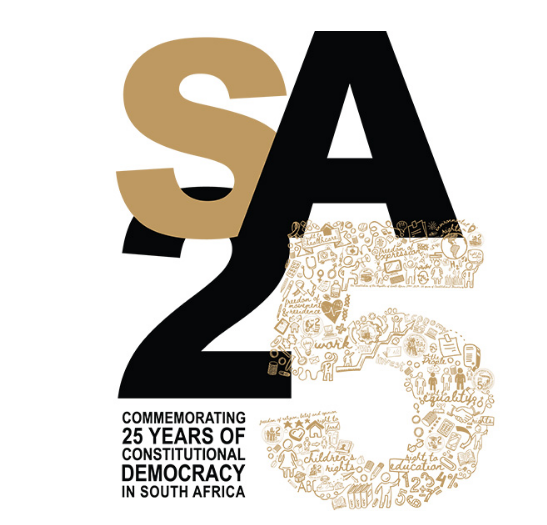 oo
Sources: South Africa Reserve Bank, South Africa Mint and NUMISMAG©.