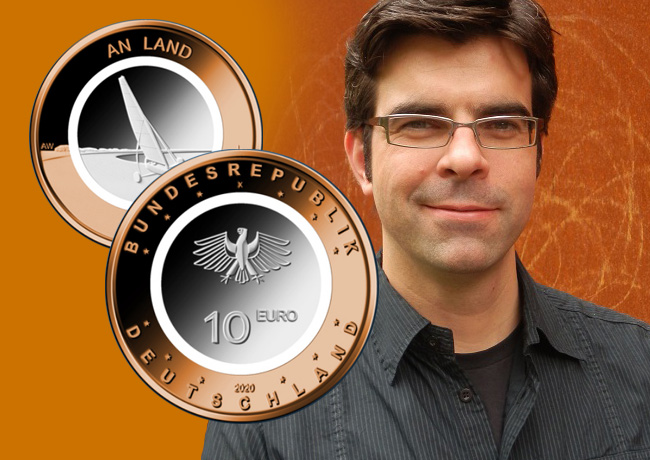 ANDRE WITTING, coin designer of german €10 polymer coins series
Andre WITTTING is a well known engraver from euro coins collectors. He is german and designed the reverse side of the €10 German 2019 coin from the "In the air" series. During the summer months, NUMISMAG took the opportunity to interview Andre about his work on numismatics and his opinions about numismatics, more generally.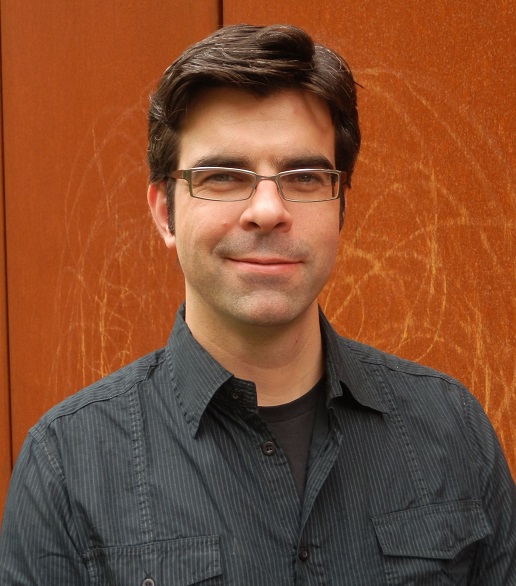 ANDRE WITTING, german coin designer
NUMISMAG: Andre, thanks a lot for the time you took to answer to our questions. May you introduce yourself to our readers (birth date and place, early life, diploma, your artistic fields…)?
ANDRE WITTING: I was born in 1974 in Oldenburg, I was raised in the rural area of north-western Germany. After finishing school I wanted to study Design. Before that I had an internship at a cabinetmaker´s workshop which led into a professional training at the same company, where I became a professional cabinetmaker.
After that I went to Berlin to study Product-Design a the school of art in Berlin-Weissensee. After my degree I started working at a Berlin model making company, in which I still work today.
I am more a designer than an artist. The way I am working on coin designs is quite different from the traditional way. Apart from the first sketches, most of the work I am doing on the computer using graphic and CAD programs.
NUMISMAG: What kind of event or person did push you in direction of an artistic career?
ANDRE WITTING: I cannot recall a certain event that brought into the creative area. In my youth I enjoyed drawing with friends, building models from plastic kits and just tinkering around.
During my final year in school I figured out that I do not want to work in an office or laboratory just for making money, I wanted something more diverse and challenging. So I thought something creative like design would suit me best.
NUMISMAG: What is (are) your main inspiration source(s)?
ANDRE WITTING: My main inspiration source is the world. There is so much to see and experience. Going around with open eyes and open mind enlarges the stock of ideas. For more concrete inspiration and research I use the internet.
NUMISMAG: How did you become more specifically coin designer for German Mints?
ANDRE WITTING: A former fellow student and coin designer himself brought me into coin design. He had good contact with Heinz Hoyer, who is a famous German coin designer and by that time he was teaching in the same university I studied design at. Actually Mr. Hoyer helped a lot oft students to become coin designers by offering workshops for coin design and plaster engraving. I was no student any more by that time, so I applied directly at the government agency to get into the artist files for official coin competitions.
NUMISMAG: What do you like in coin design?
ANDRE WITTING: I like the challenge and the competition. In coin design you have to work with a lot of limitations, the small size, limited relief heights and given elements that can obstruct the freedom of creation. But that is a challenge of design, creating an interesting motive in a tight frame.
Also I like the variety of topics. The given tasks often lead me into areas that I did not know much about so far. With the research work for designing the motive I often learn a lot just by the way.
NUMISMAG: What are the different projects of coins or medals you designed until today (for German or other Mints in the world)?
ANDRE WITTING: I did quite a few designs for commemorative coins for the German mint. For example "Heinrich Herz", "175 Jahre Deutschlandlied", "600 Jahre Konstanzer Konzil". I won third or second prizes in the competitions, but the first "first prize" for me and the first of my designs to actually being minted was "300. Geburtstag Johann Joachim Winckelmann".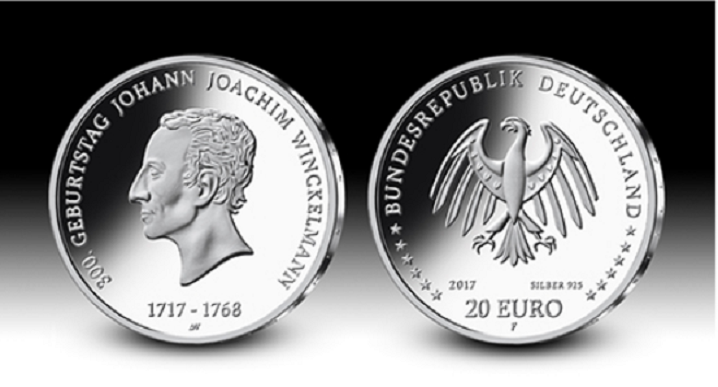 Then came the backside of the coin series "Luft bewegt" . And most currently I won the competition for the front side of the second coin of the same series with the topic "An Land".
The reverse of the 2019 €10 coin "In the Air" , stylized eagle, was designed by ANDRE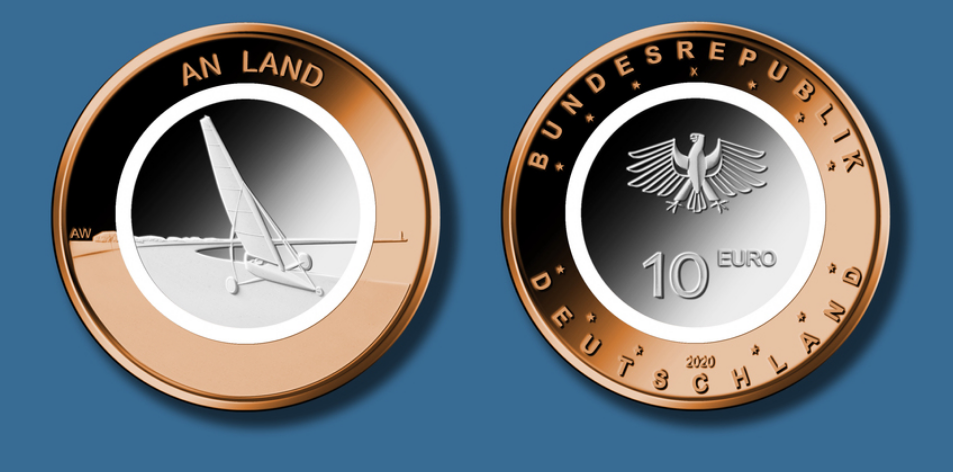 For 2020 commemorative coin of the series, both sides are designed by ANDRE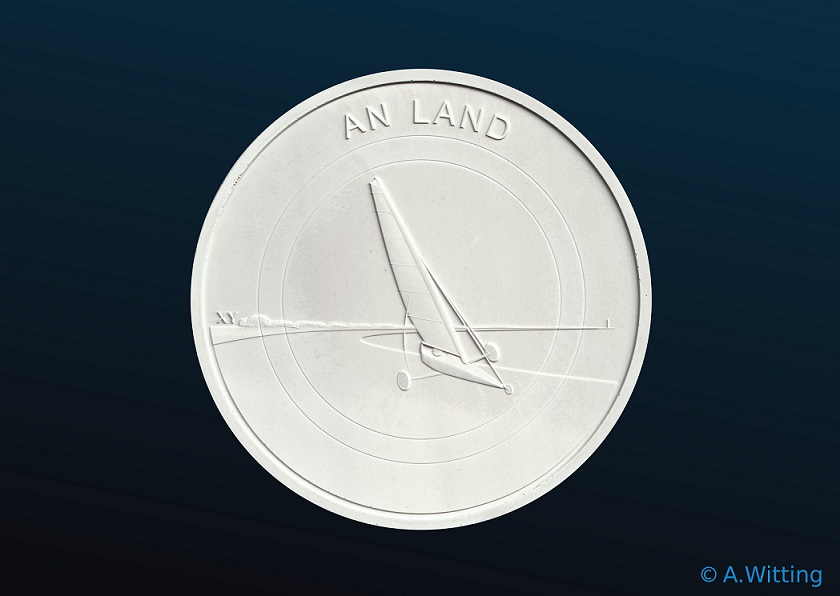 Plasters made from design proposals of ANDRE for the  second coin of the series
The second design is the final one, choosen by german mint
NUMISMAG: How did you get involved in "Luft bewegt" coin series?
ANDRE WITTING: I was invited by the federal agency, to take part in the competition.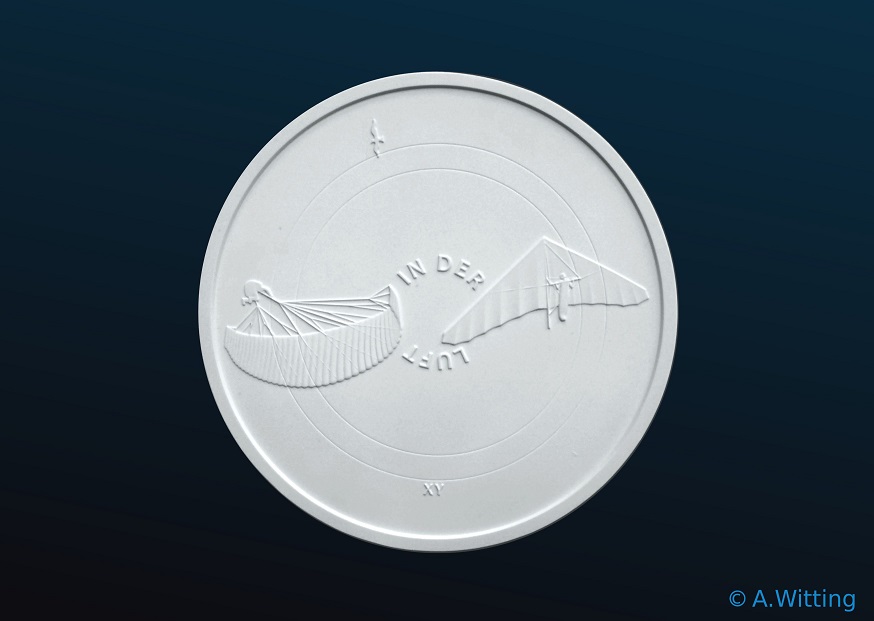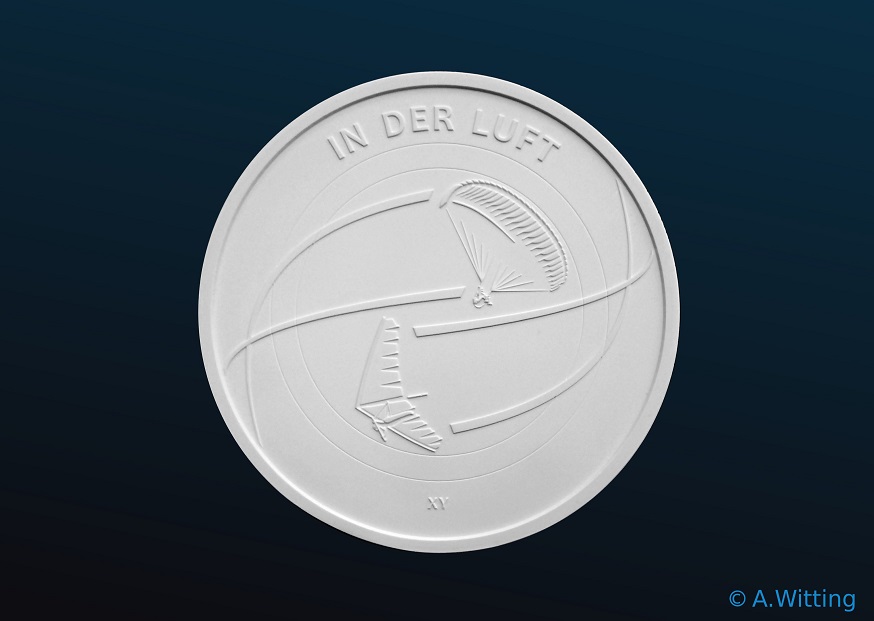 Plasters made from design proposals of ANDRE for the  first coin of the series
NUMISMAG:  How do you feel regarding the success of this series among European collectors?
ANDRE WITTING: I feel very honoured. It is good to see that the hours of thinking, struggling and working do pay off.
NUMISMAG: What was the initial draft of German Mint for this series?
ANDRE WITTING: The topic of the series "Luft bewegt" (air is moving), is to bring sports into focus that are purely driven by the power of wind. A very up to date topic I guess. It has just a little limitation, the sports represented on the coins should not be high risk sports, for example like base jumping.
NUMISMAG: Did you draw different designs for this coin?
ANDRE WITTING: In the first stage of designing I draw different motives and varying arrangements. In this competition I ended up having two designs I liked and so I submitted two models to the competition.
NUMISMAG: What represents for you modern coinages and more specifically euro coinages?
ANDRE WITTING: It is an interesting design challenge and an extra income for me. But coins also do have an idealistic value for me. For example old coins, they are like a connection to the history. Coins from foreign countries remind me of my travels.
The Euro coinage I like a lot because of the varying motives from the different countries. I enjoy sometimes just checking my wallet for Euro coins from smaller European countries. The Euro coins are a great symbol of the unity and diversity of the EU.
NUMISMAG: Do you know if numismatics is very popular in Germany, especially in the youth?
ANDRE WITTING: In my youth numismatics was quiet popular. Actually my parents had a small collection of coins. Up to now the collectors scene has shrunk a bit. Still it is a small but vivid community.
NUMISMAG:  Do the national media communicate about launch of new coins and medals for German public in general?
ANDRE WITTING: The launch of commemorative coins and medals is usually just communicated in the specialised numismatic media. Only if there are new circulation coins it will be on the news.
NUMISMAG:  How do you see the future of numismatics in Germany and in Europe? Do you fear a cashless society?
ANDRE WITTING: Unlike postal stamps coins not only have a monetary and a collectors value but usually also do have a material value. That makes coins also interesting for a relatively safe investment. Because of that I think/hope that coins will still be around for some time.
Of course physical money has its downsides. All this small coins for example that stuff your wallet and you cannot get rid of somehow. But on the other hand you have an actual feel for your money. In my opinion digital money is more easily spend. And also there is a lot of security concerns connected to digital payment systems. That is why I still prefer cash for my daily businesses.
And by the way, what would you do if have to make a decision and have no coin, flip your credit card or your smart phone…
Sources: ANDRE WITTING and NUMISMAG.