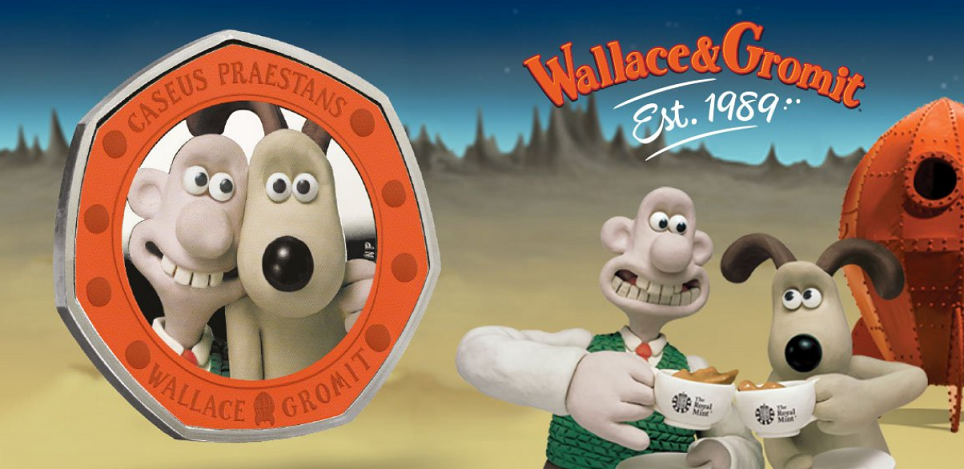 30 years of Wallace & Gromit celebrated by Royal Mint
The Royal Mint just unveiled a stunning new coin commemorating Wallace & Gromit's 30th birthday.
The coin is inspired by the original Wallace & Gromit short film "A Grand Day Out" which saw the pair build and launch a rocket ship to the moon, where they tuck in to a picnic of moon cheese and crackers.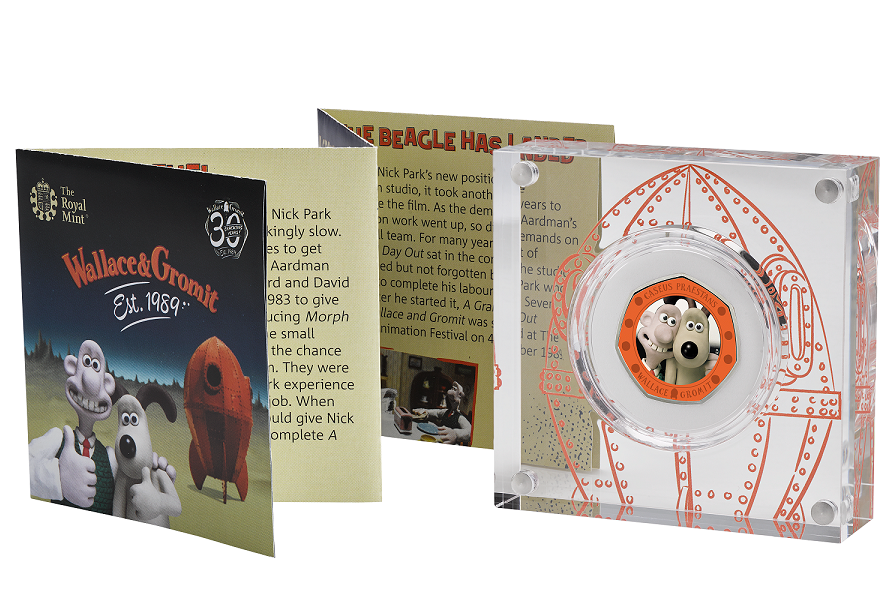 Featuring the Latin inscription 'CASEUS PRAESTANS', which translates to 'cracking cheese', the coin depicts Wallace and Gromit and the outer shell of the rocket ship that took the duo to the moon. The cracking coin was designed by the creator of Wallace & Gromit, Nick Park and the team at Aardman.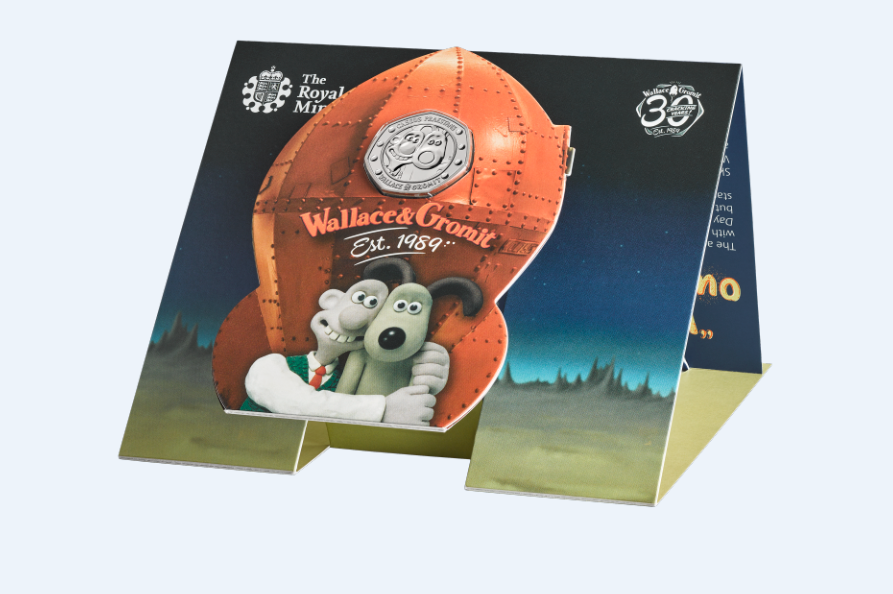 Since A Grand Day Out was first screened in 1989, Wallace – a good-natured, eccentric and cheese-loving inventor – along with his companion Gromit – a silent yet loyal and intelligent dog – became one of the nation's most loved, iconic duos. The pair went on to star in three further half hour specials and are internationally celebrated winning over 100 awards at festivals – including 3 Academy® Awards and 5 BAFTA® Awards.
W § G gold coin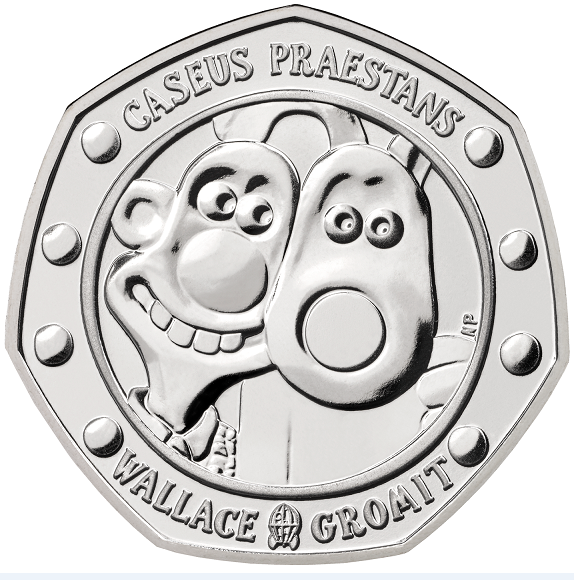 W § G silver coin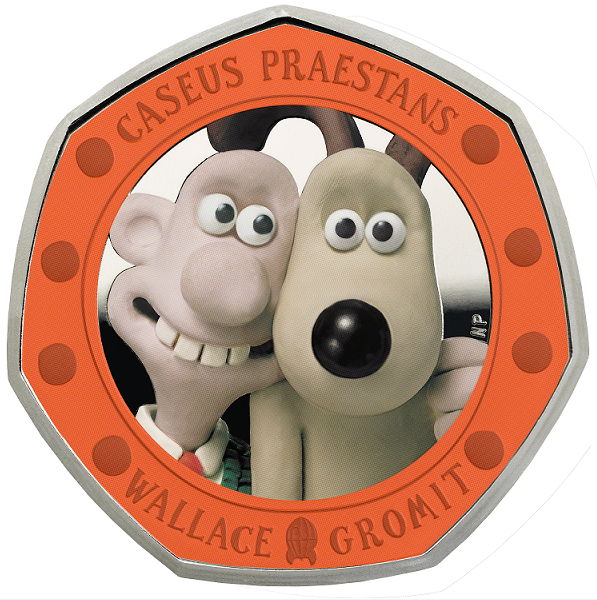 W § G BU coin
Nick Park, Creator of Wallace & Gromit and Director at Aardman said:  "When A Grand Day Out was first screened thirty years ago, we never expected for Wallace & Gromit to become such a long-standing, well-loved series around the world. It's been an honour to work with The Royal Mint to bring the pair to life in a new way and everyone at Aardman is so excited to see the pair on a coin."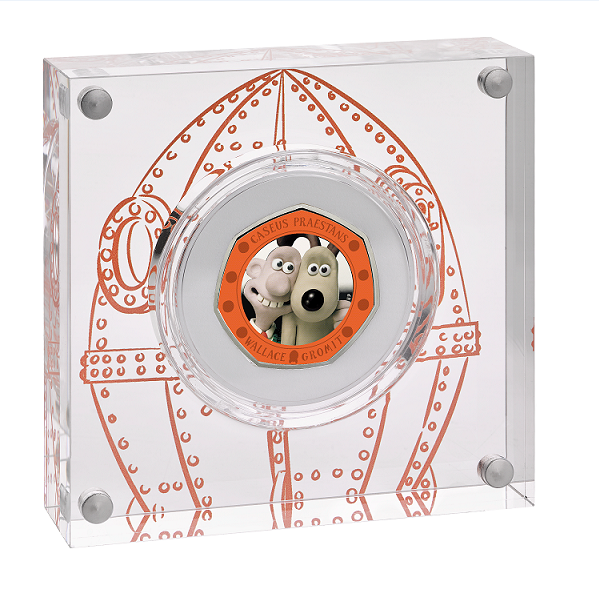 How good! We love this video of Chris Entwistle (Head Model Maker at @aardman) recreating the Wallace & Gromit 50p so much that we asked if we could put it on display in The @RoyalMintExp – and he said yes! Click here to book on a tour >> https://t.co/kXOhAlOmVn#30CrackingYears pic.twitter.com/AShJBOoV6E

— The Royal Mint (@RoyalMintUK) October 31, 2019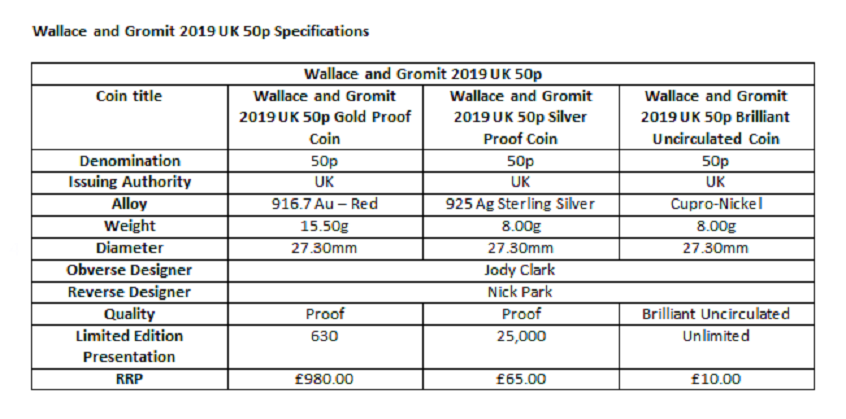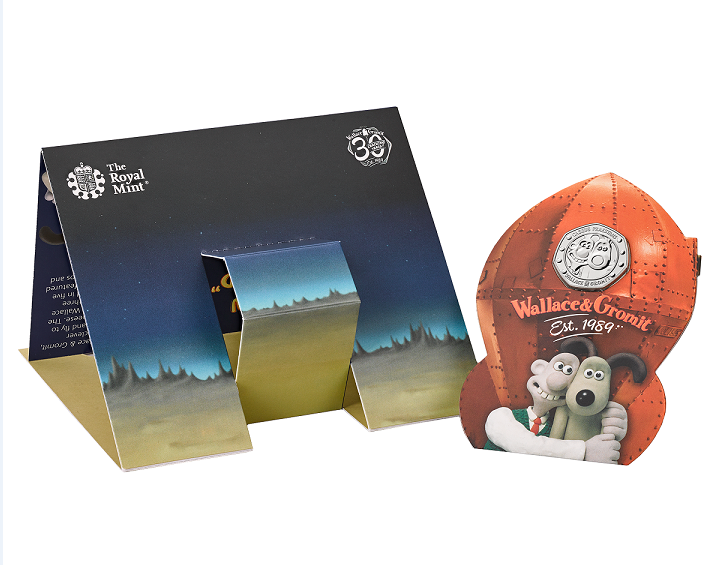 Sources: Royal Mint and NUMISMAG.