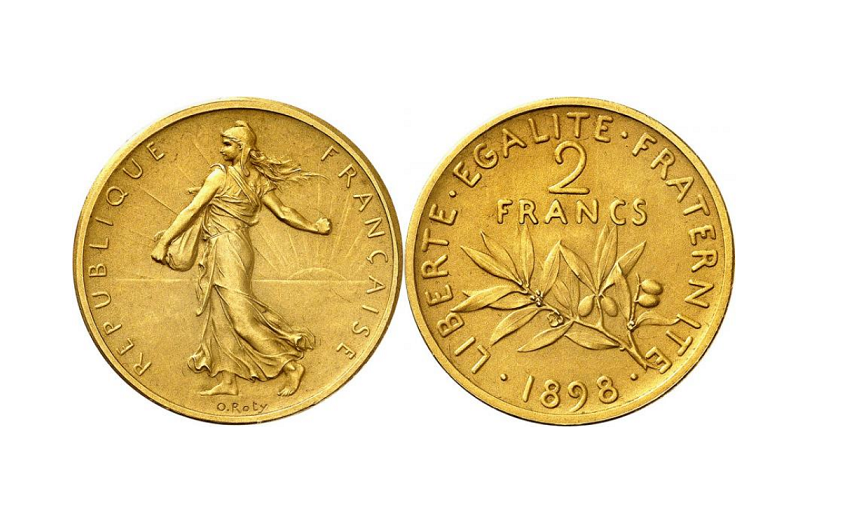 A 1898 2 francs gold coin that is worth at least €50 000!
During the sale of MDC auction house on November 14th, 2019, a very rare coin will be auctioned. It is a two francs coin issued under the Third Republic (1870-1940). This 1898 2 franc Sower coin, with a large "2" is a proof gold coin struck on a matt blank. It has a smooth edge. It was designed by Oscar Roty, the father of the Sower figure in french numismatics.
On the coin is engraved the "gold horn" mintmark.
This coin comes from the estate of Felix Faure because this coin was minted to be offered to him.
He was President of the IIIrd Republic from 1895 to 1899. His mandat was especially marked by the official announcement of the Franco-Russian alliance and the beginning of the Dreyfus affair. Felix FAURE was openly against dreyfus. He is best known for having passed away at the Elysée Palace from a stroke, in the arms of his mistress Marguerite Steinheil, a woman who was 28 years his junior!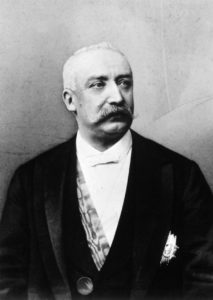 Felix FAURE, french Président from 1895 to 1899
This one single gold trial coin was struck.
As mentionned in 2019 Le Franc catalog, these 2 francs coins bear no mintmarks until 1901.
It is certified by PCGS in SP 66 condition.
This trial strike is not referenced in the catalogue "French trial stikes and piedforts" by Michel TAILLARD and Michel ARNAUD (Gadoury 2014 edition).
Its starting price fo the auction was €50 000, but this coin was finally sold for €120 000!
Sources: MDC and Numismag.