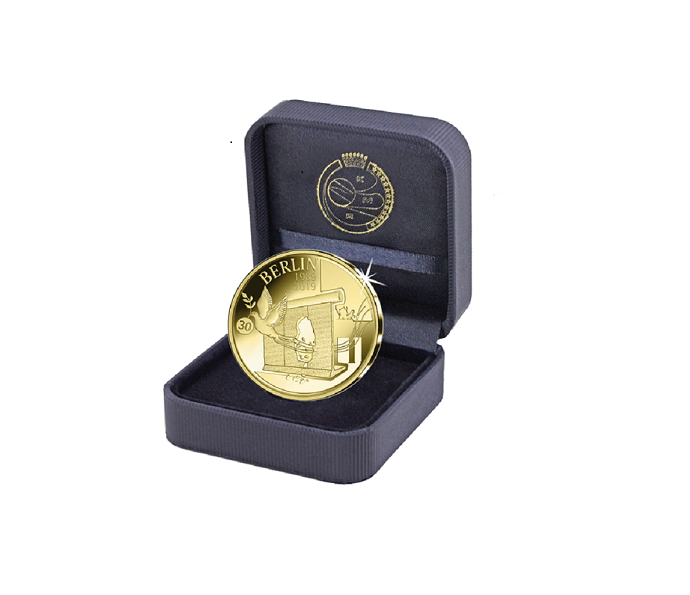 2019 belgian gold coin commemorating the fall of Berlin Wall
30 years ago the Berlin Wall fell down, a founding event that marks the first steps towards German reunification and Germany's definitive dominance in Europe.
In homage to this moment of historical importance, the €12.5 commemorative coin "30 years since the fall of the Berlin Wall", in pure gold and in proof quality, will be issued by the Royal Belgian Mint.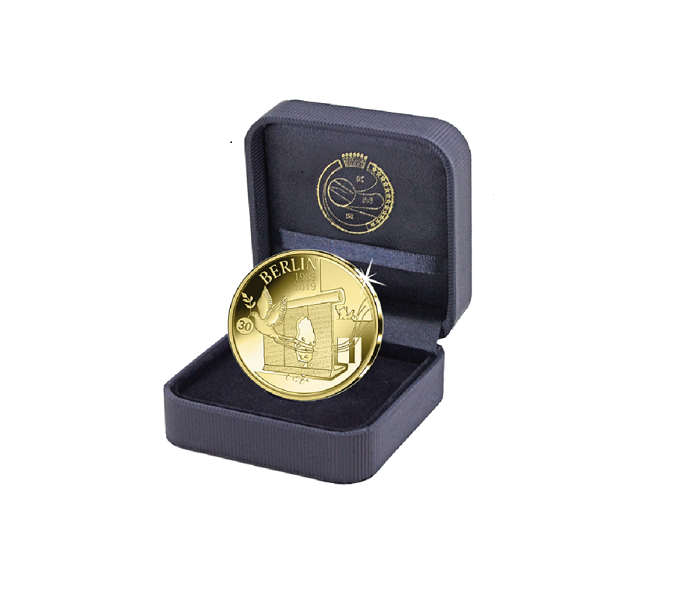 ---
The Berlin wall
---
The Berlin Wall was built to limit the exodus of refugees from East Germany, Poland and Czechoslovakia through Berlin to Western Europe. According to historians works, this would also be to stop sabotage and subversion operations from the territory of Western European countries.
It covered a length of 155 km in BERLIN city and did count 302 observation towers and 20 bunkers.
The final version of the wall, with a triple dividing line (wall – fence – wall), had just been achieved in 1989, a few months before its fall….
Several hundred people died trying to cross it, including children (one of them was 10 years old). Historians estimate the number of victims at 456 in the sole Berlin area.
The film "The Spies Bridge", in addition to being a cinematographic masterpiece, recounts one of these tragic episodes as Tom HANKS crosses the border in BERLIN with the aerial subway from East to West and sees through the window a group of people being shot by the East German VOPOs (east german wall police) while they were trying to cross the wall…
The last victim of the wall was killed in February 1989, a few months before its fall.
The last trial of the "wall shooters" took place in 2004. Several members of the former East German security forces and former politicians were sentenced to prison terms for these executions.
Check Point Charlie – limit between East and West Berlin
---
The Coin's design
---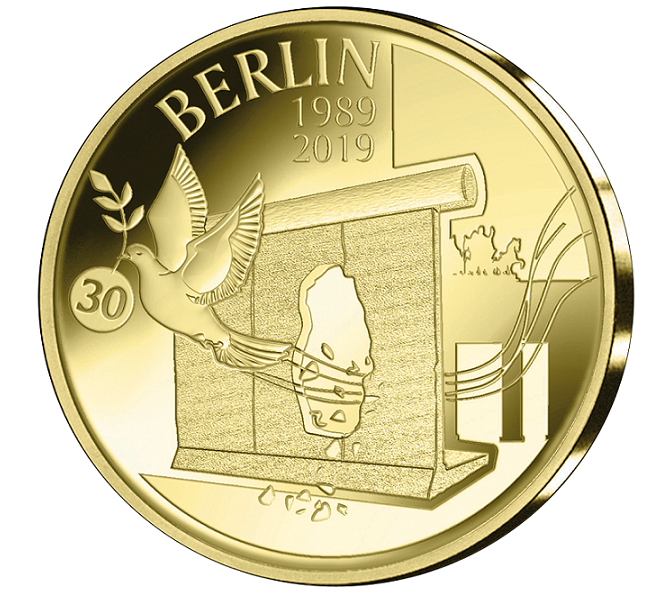 On the obverse, a dove escapes through a breach in the Berlin Wall. In the background is the Brandenburg Gate, which unfortunately remained inaccessible for years due to the existence of the wall.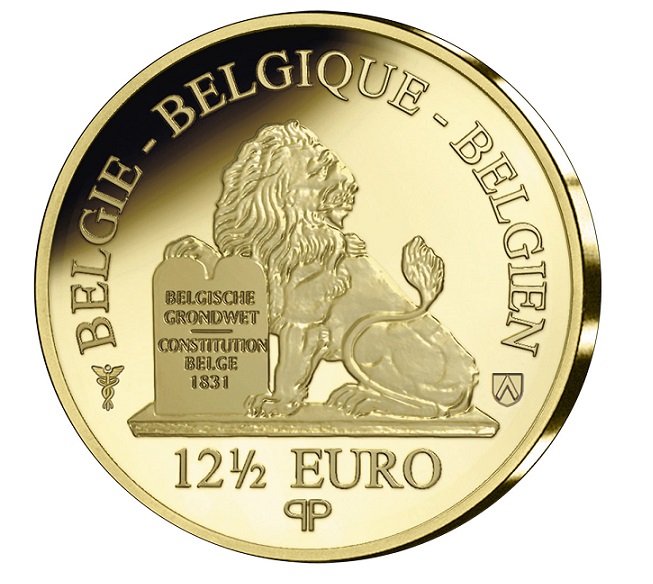 The reverse side of the coin shows the Belgian Lion with the year, nominal value and country name in the three national languages.
---
Coin specifications
---
Material: Gold
Fineness: 999/1000
Weight: 1,25 g
Diameter: 14,0 mm
Quality: Proof
Mintage: 2.500 coins
Designer: Luc Luycx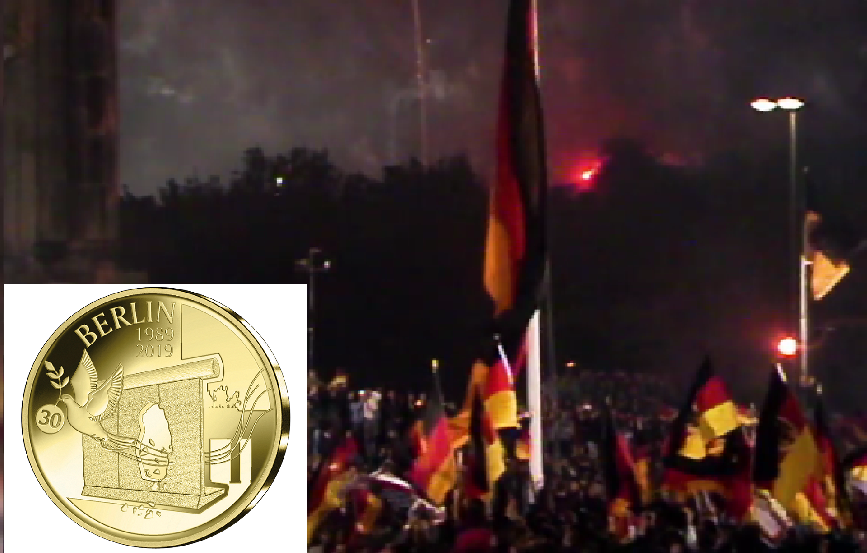 Sources : Monnaie Royale de Belgique and NUMISMAG.