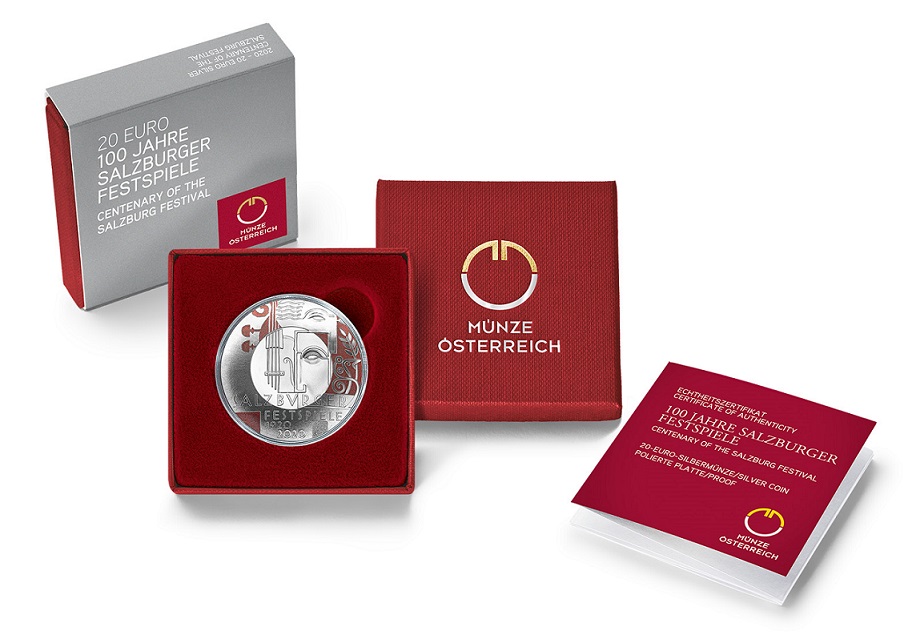 2020 Austrian €20 SILVER COIN "CENTENARY OF THE SALZBURG FESTIVAL"
To celebrate this major cultural event, austrian mint intend to create a particularly innovative coin design. The coin's obverse has the appearance of a plate with a flat inner part. This type of coin has never been minted before by the Austrian Mint. It is an austrian Mint Premiere.
Minted to a maximum of 30,000 pieces in Proof quality only, each 20 euro silver coin (925 Ag, 2/3 ounce) comes in an attractive case with a numbered certificate of authenticity.
---
Salzburg Music Festival
---
On 22 August 1920, the director Max Reinhardt staged Hugo von Hofmannsthal's morality play Jedermann in Salzburg's Domplatz (Cathedral Square) for the first time and in doing so founded the Salzburg Festival.
Since 1926, the play has been a permanent feature of the festival programme, a tradition interrupted only during the Nazi regime. Now one of the world's leading opera, theatre and classical music festivals, the Salzburg Festival celebrates its centenary in 2020.
At Salzburg, the best is often not good enough. This gives the festival cultural relevance, which comes from its strength of tradition but also allows new directions to be explored and puts the avant-garde centre stage. No other festival offers such a broad spectrum of cultural variety, from Mozart, the 'genius loci', to classical productions and innovative performances.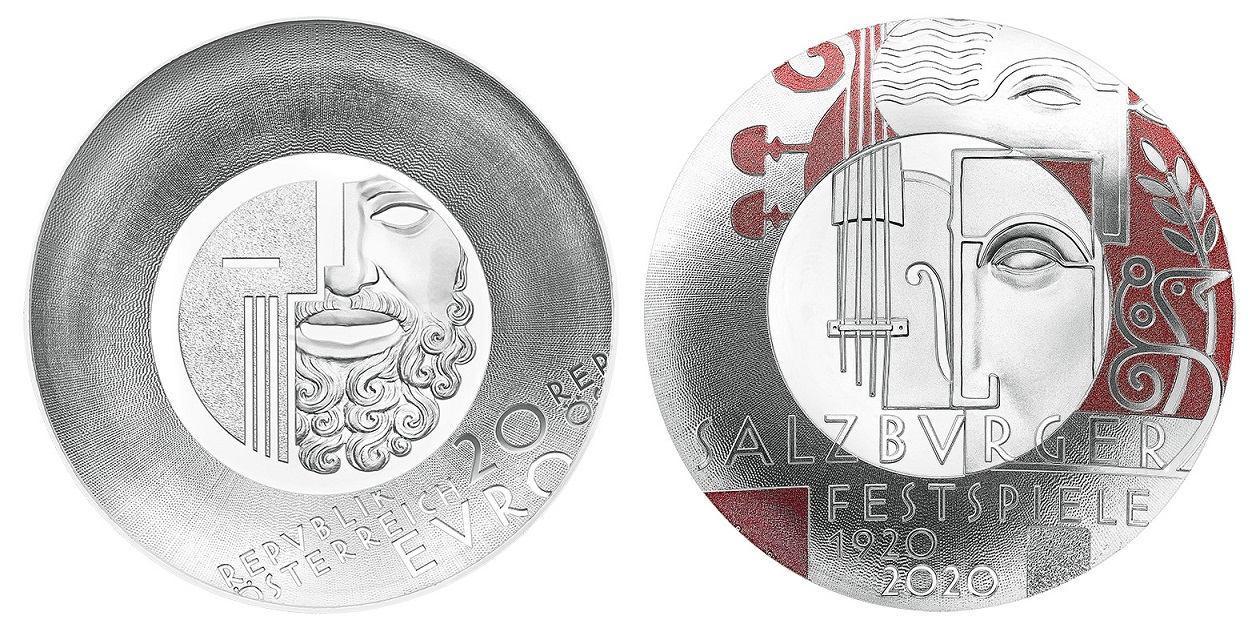 Sources: Austrian Mint and Numismag.