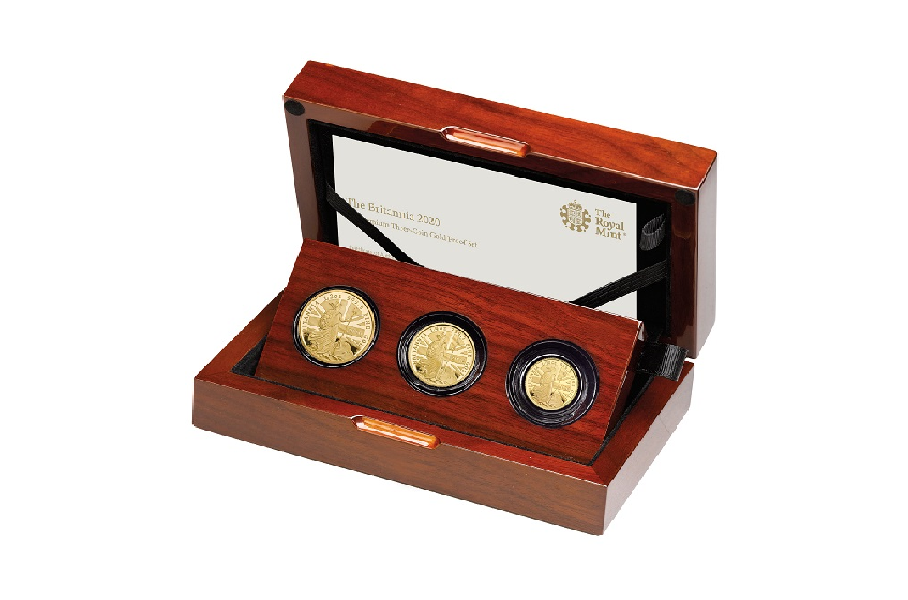 2020 Britannia coins from Royal Mint
The Royal Mint launches its 2020 Britannia collection.
The figure of Britannia first appeared on Roman coins but disappeared with the end of the Roman Empire. Britannia re-emerged in the Elizabethan era but only returned to coins in 1672 during the reign of Charles II. From that time to the present day she has featured on the coins of every British monarch.
This year's design is both respectful of the past as well as a contemporary interpretation. Britannia stands facing into the wind, a trident planted into the rocks as the waves crashes around her. On her arm she holds a shield featuring the head of a lion.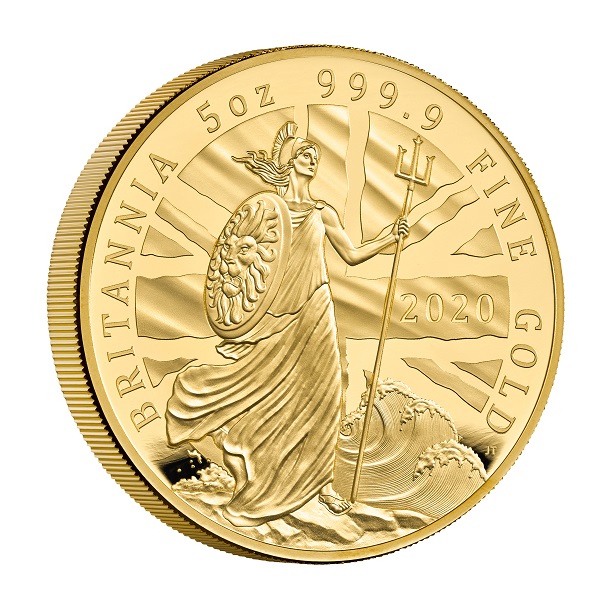 James Tottle is the designer of the 2020 Britannia collection.
Born and brought up in South Wales, James Tottle said of his design, "I felt that a strong pose with a striking silhouette of Britannia in the foreground alongside the Union flag in the background would produce a well-balanced image; I also wanted to feature the lion so I worked it onto the shield. The image needed some movement and drama so I used crashing wave and a billowing dress to achieve this."
To celebrate the upcoming 40th Anniversary of the Brit awards, The Royal Mint Experience, based in South Wales, also has a temporary display cabinet dedicated to Britannia. To showcase the history of Britannia throughout the centuries, the display includes a range of Britannia coins as well as a Brit Award from 1992.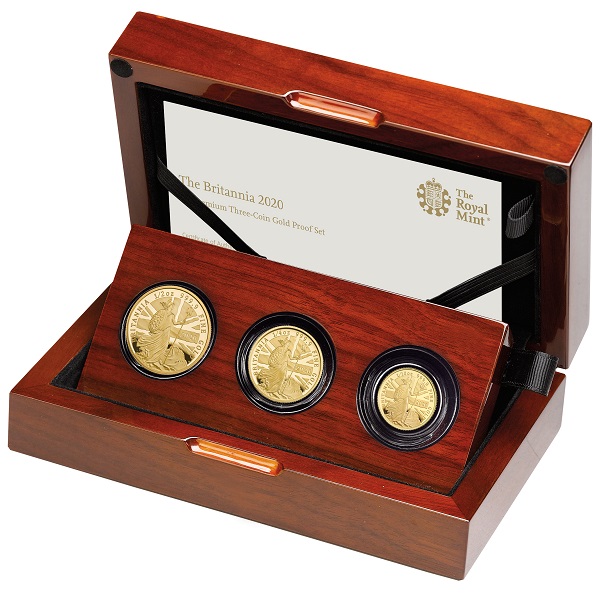 Coins specifications: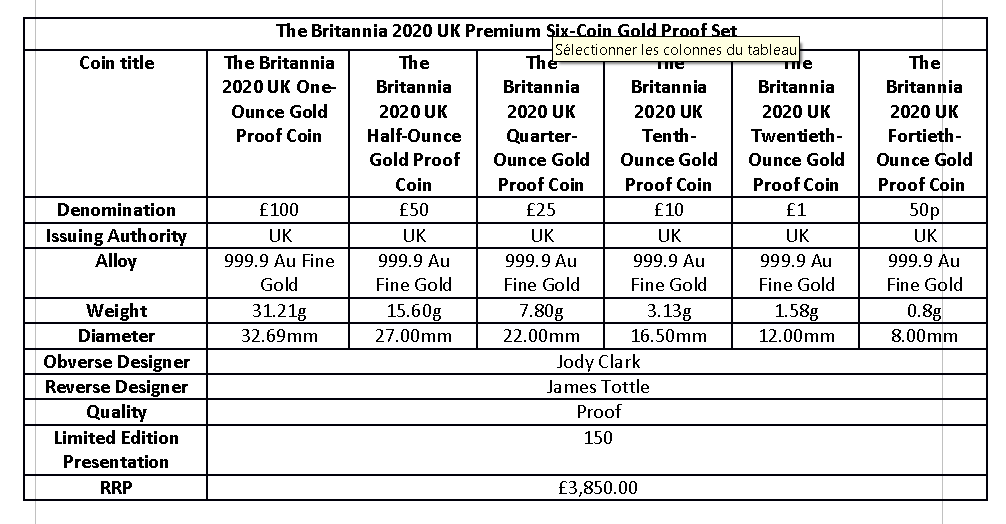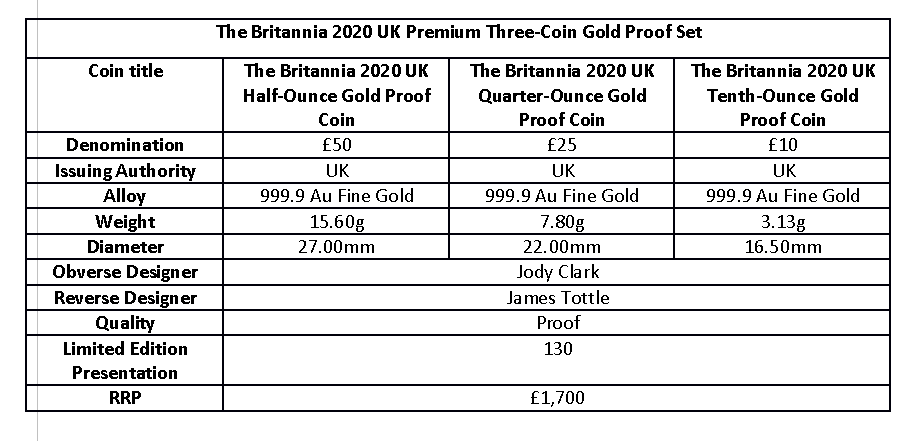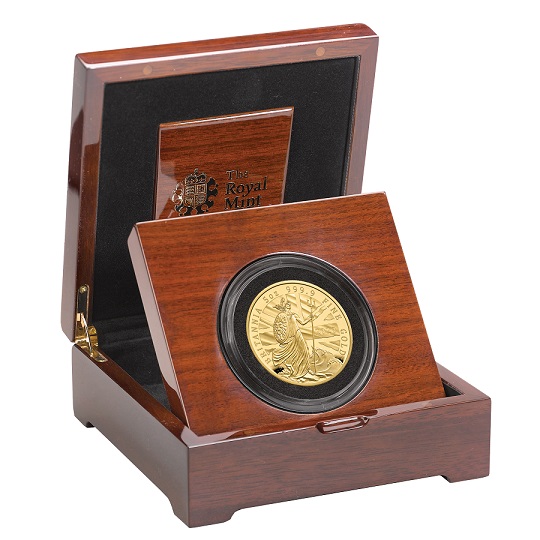 Sources: Royal Mint and NUMISMAG.