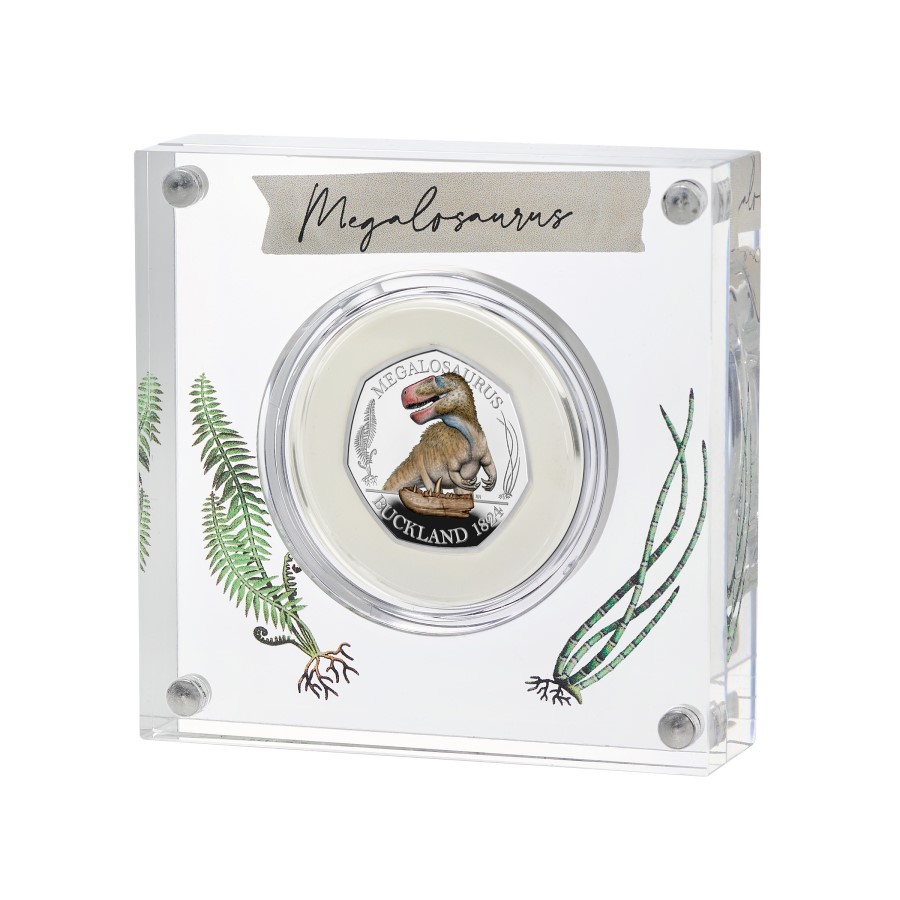 2020 british 50 pence dinosaur series: The Megalosaurus
The Royal Mint in conjunction with the Natural History Museum launches its Dinosauria collection.
Megalosaurus, Iguanodon and Hylaeosaurus will feature on their own commemorative 50p coin.
All three coin designs are scientifically accurate illustrations and are available in the Following numismatic conditions: in Brilliant Uncirculated, Silver Proof and Gold Proof versions.
The Royal Mint is the only place that you can purchase the coloured Brilliant Uncirculated coin and will feature augmented reality technology.
The Royal Mint Experience is offering visitors the opportunity to strike their own Megalosaurus Brilliant Uncirculated 50p coin.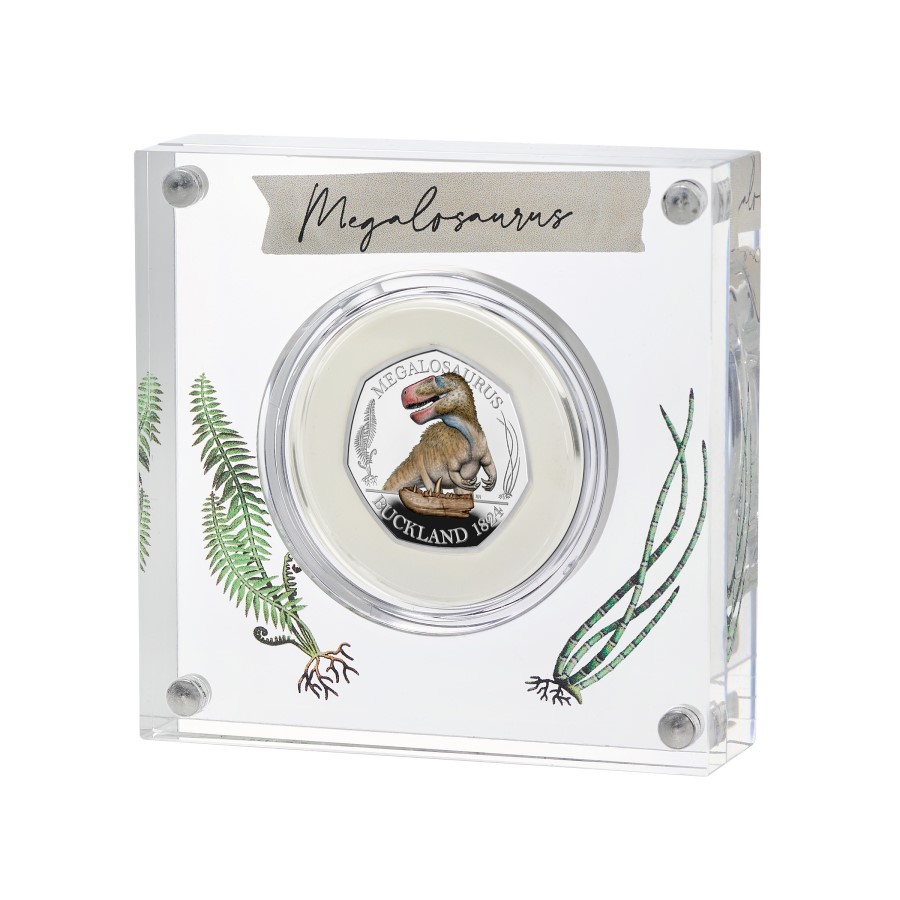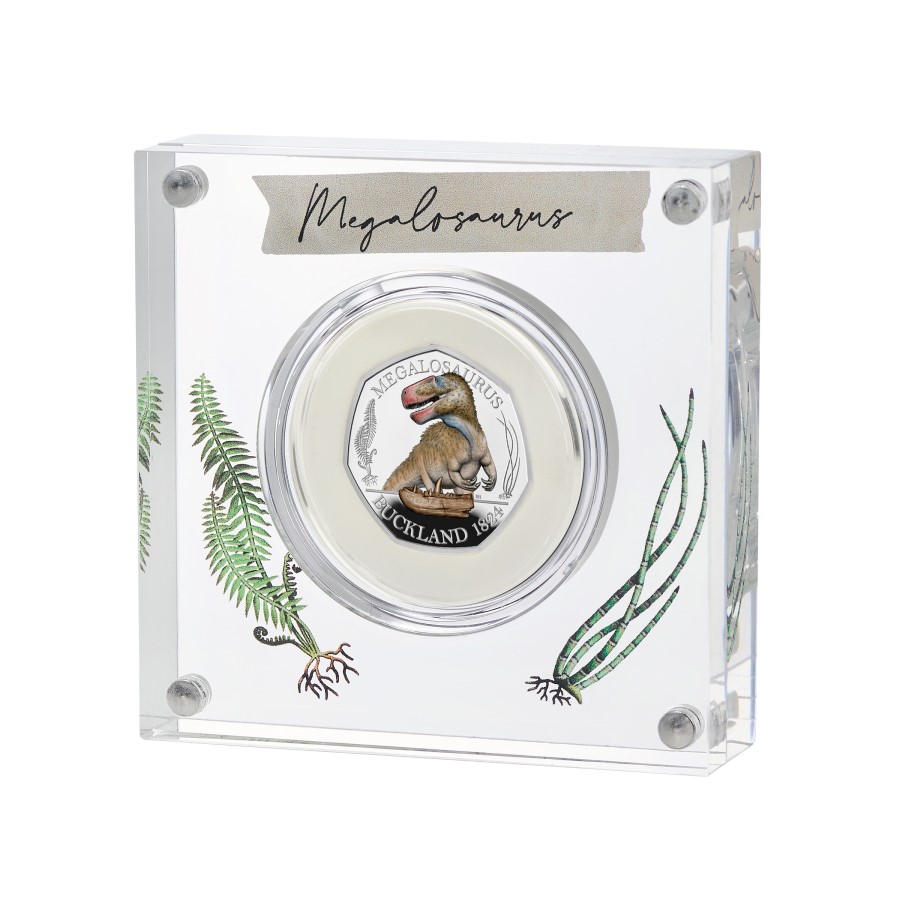 The new series begins with Megalosaurus
Renowned Anatomist Sir Richard Owen, was the first to discover that the remains of Megalosaurus, Iguanodon and Hylaeosaurus all shared common characteristics.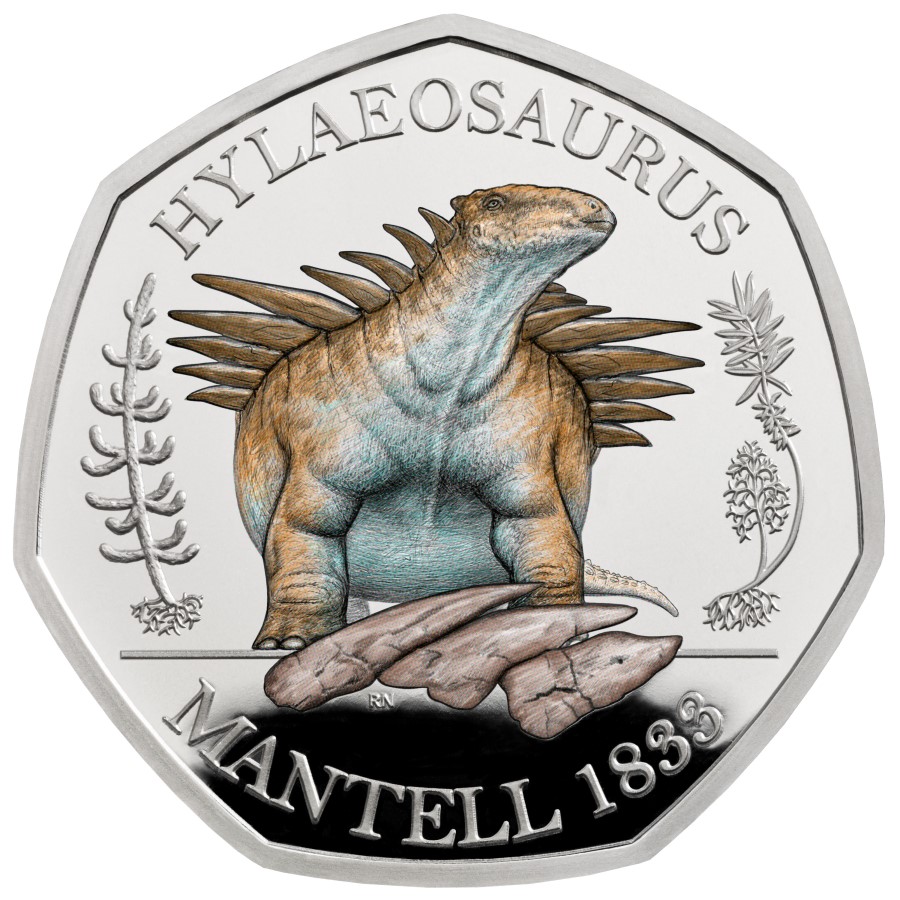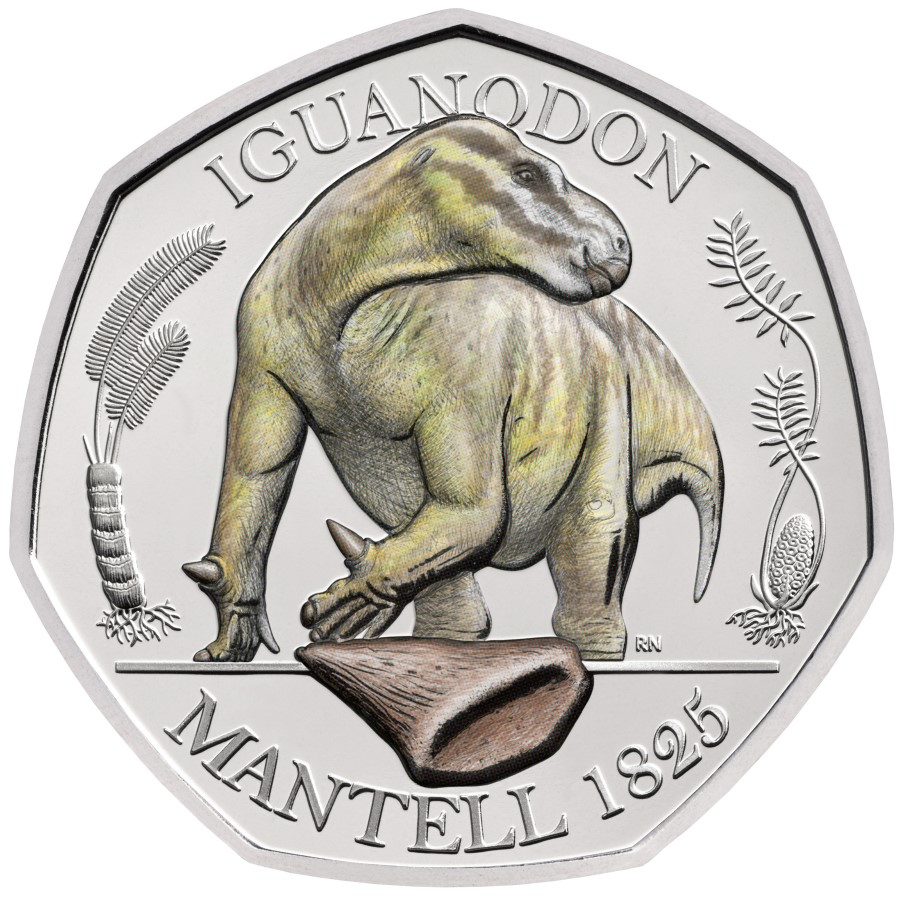 The two next issues of the new series – Iguanodon and Hylaeosaurus 50 pence coins
He then named this new group of animals 'Dinosauria' in a paper published in 1842. From this point the interest and fascination with these creatures grew and still continues to grow to this present day.
Renowned British paleo-artist Robert Nicholls, with the expert guidance of Prof. Paul M. Barrett from the Earth Sciences Department of the Natural History Museum, has brought all three dinosaurs back to life. Robert has been creating natural history specimens for museums and universities around the world for more than 20 years. Based on current understanding and the expertise of leading palaeontologists at the Natural History Museum, the coin design is a scientifically accurate reconstruction of the dinosaur and the environment that it lived in. Augmented reality technology will also feature on the coloured brilliant uncirculated 50p coin allowing customers to access a range of exclusive content.
The Royal Mint Experience, based in South Wales, will be offering visitors the opportunity to strike their own Brilliant Uncirculated Megalosaurus 50p coin and will also have a range of dinosaur themed activities across February half-term, including a paleo-art workshop with the designer of the Dinosauria Collection, Robert Nicholls. Robert will demonstrate in the workshop how to draw a scientifically accurate image of a dinosaur – bringing these incredible creatures to life on paper.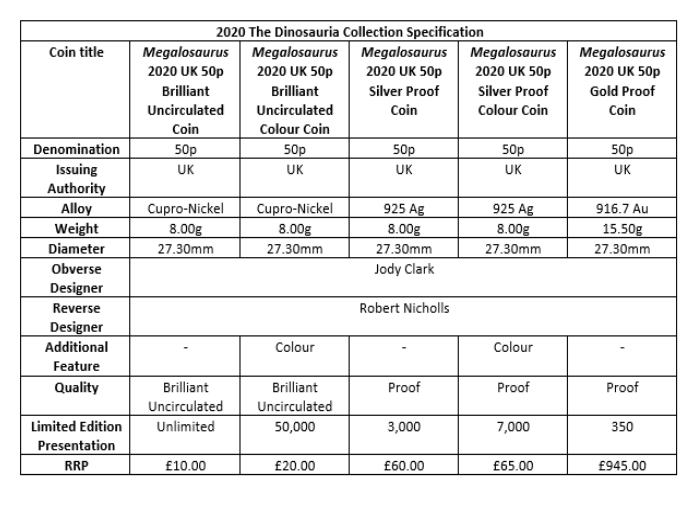 Sources: Royal Mint and Numismag.