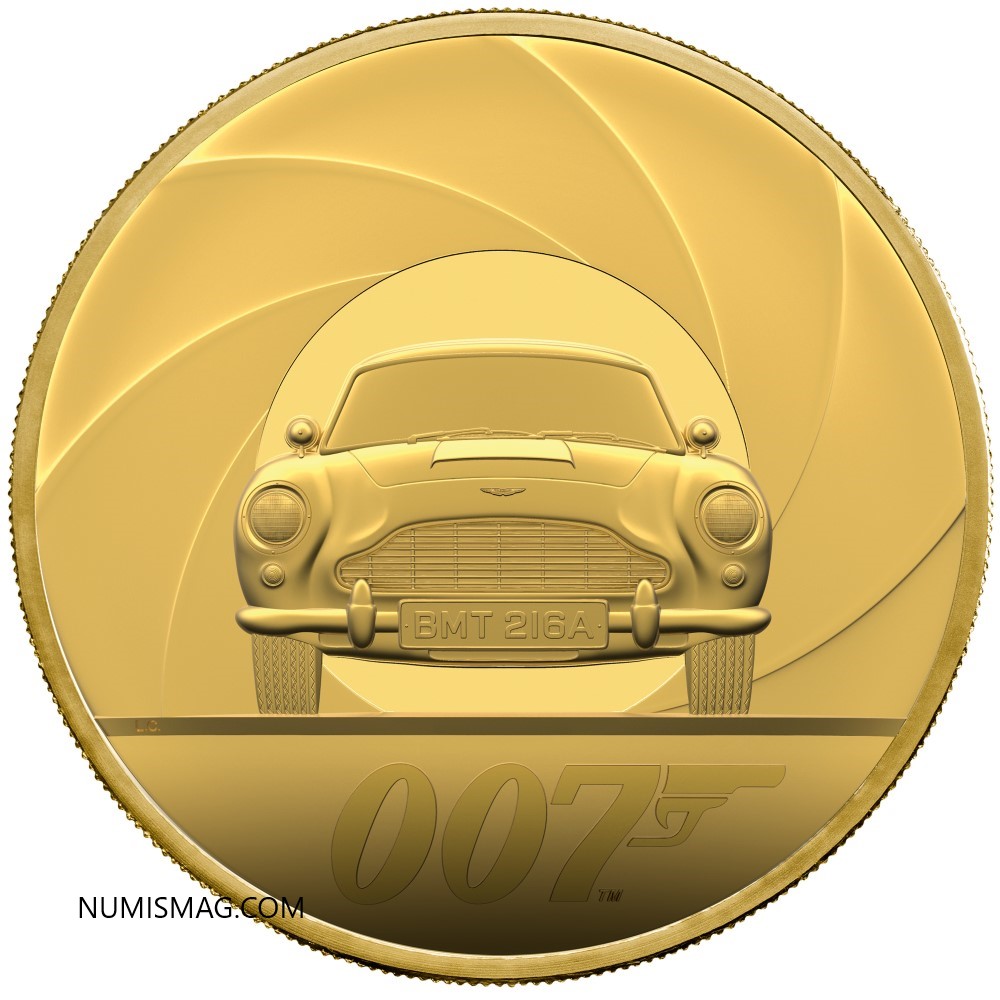 In 2020, no goldfinger but a gold coin for 007 James bond
The Royal Mint has announced the launch of its James Bond commemorative coin and gold bar collection ahead of the release of the 25th James Bond film, No Time To Die. The collection includes a number of Royal Mint firsts – a 7 kilo gold coin, which is the largest coin with the highest face value to be produced in the Mint's 1,100-year history and the world's first James Bond bar in gold and silver, featuring all of the 25 official James Bond film titles.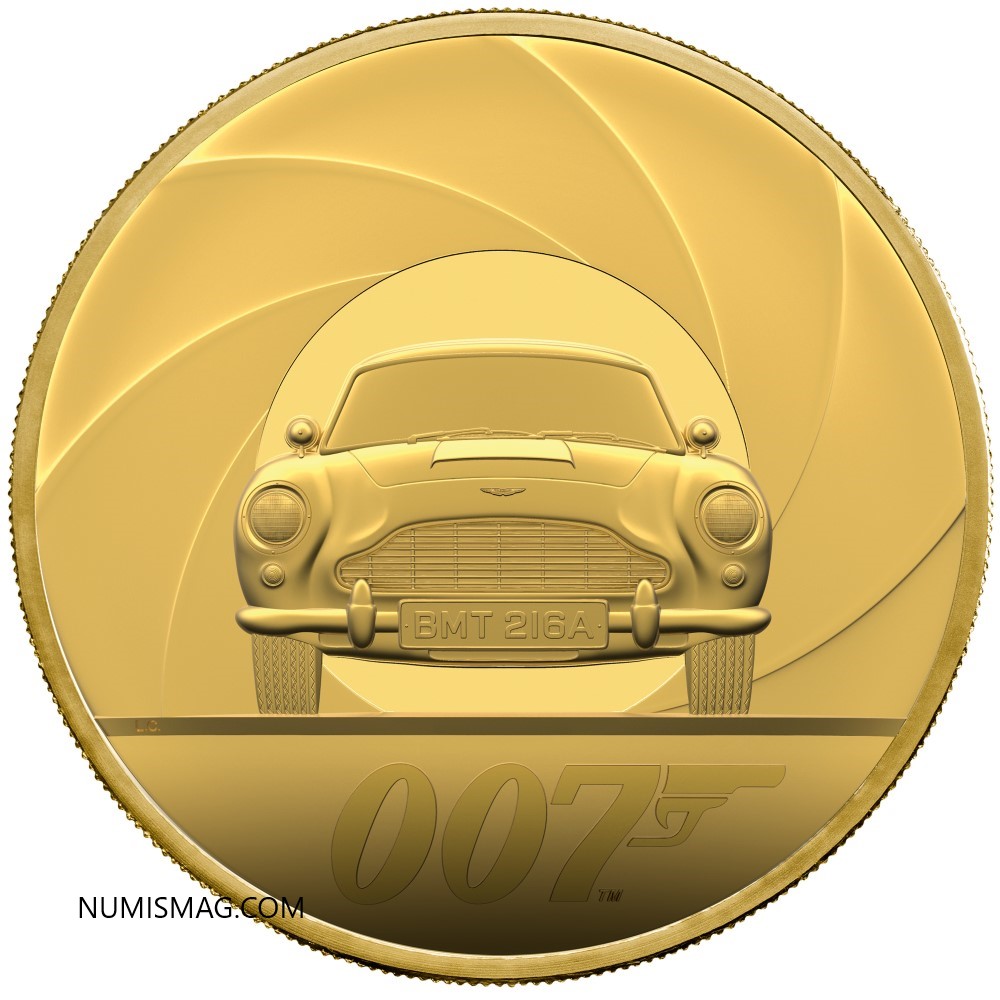 Just one 7 kilo gold coin will be created and it has been designed by Royal Mint designer Laura Clancy, as part of the James Bond Special Issue range, which also includes 2 kilo gold, 1 kilo gold and 5oz gold and silver coins. Laura has placed the Aston Martin DB5 centre stage, with its famous BMT 216A number plate and gun barrel surround.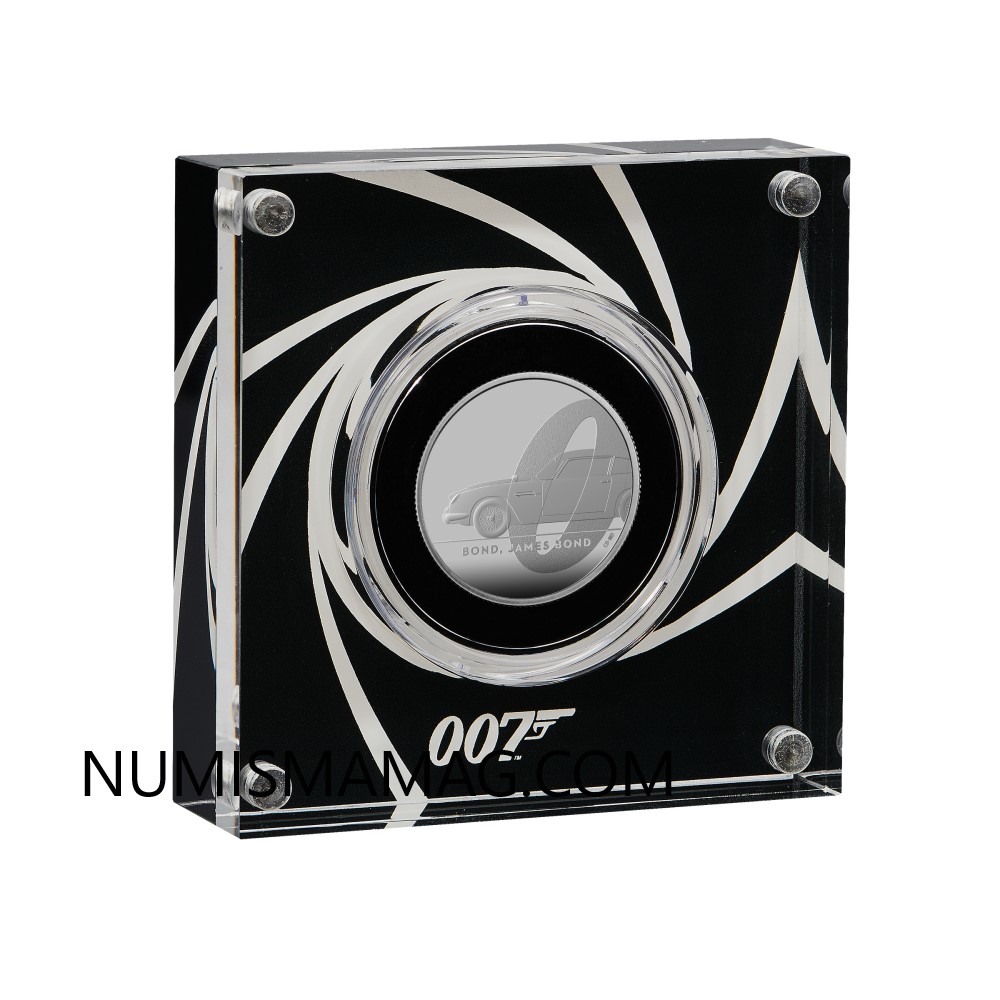 A combination of traditional engraving methods and modern techniques are applied when producing the 7 kilo gold coin. CNC engraving machines are used to carefully cut the design onto the coin and finally, the coin is then hand polished to ensure the finish is elevated to the highest possible standard, and finally areas of the design are frosted (given a matt finish) using laser cutters.
In addition to the James Bond commemorative coin collection, The Royal Mint is also launching the world's first James Bond precious metal bar available in gold and silver. The bar will contain every official James Bond film title on the background including No Time To Die. The precious metal bar will be available to purchase from mid-March.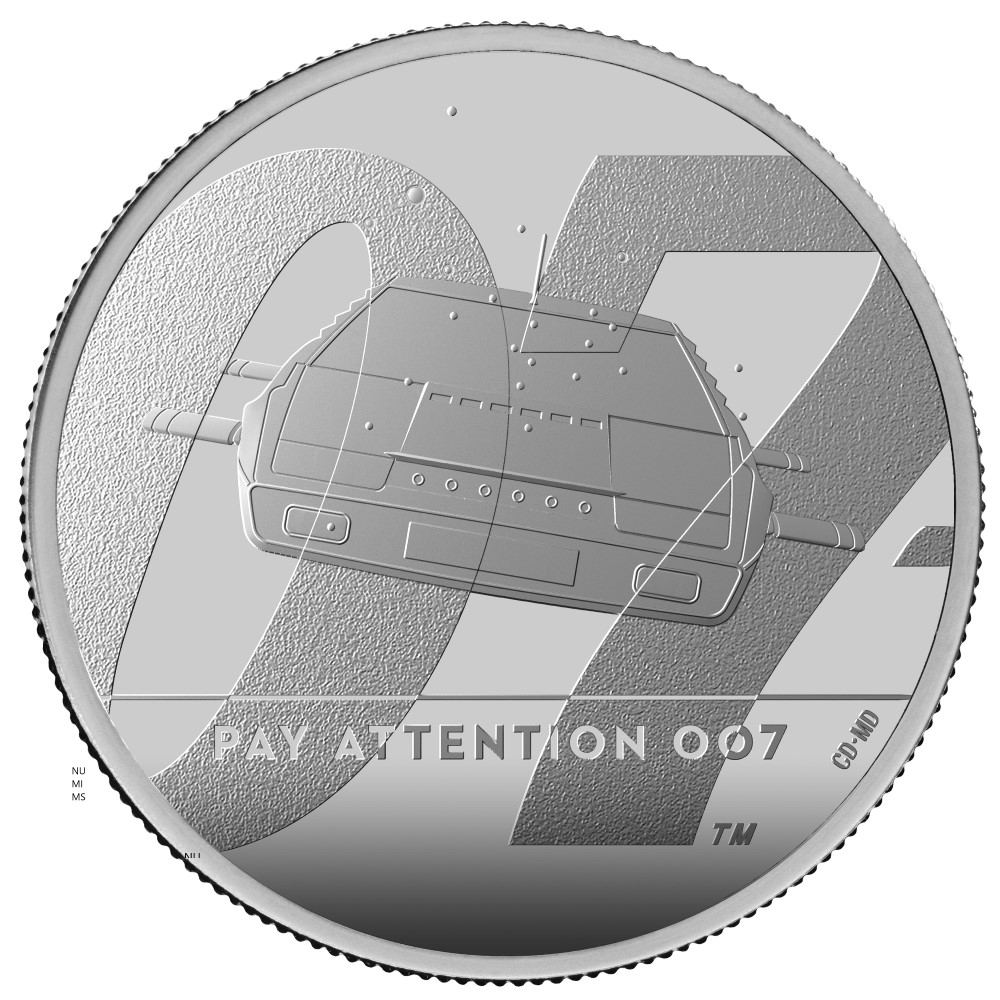 Sources: Royal Mint and NUMISMAG.