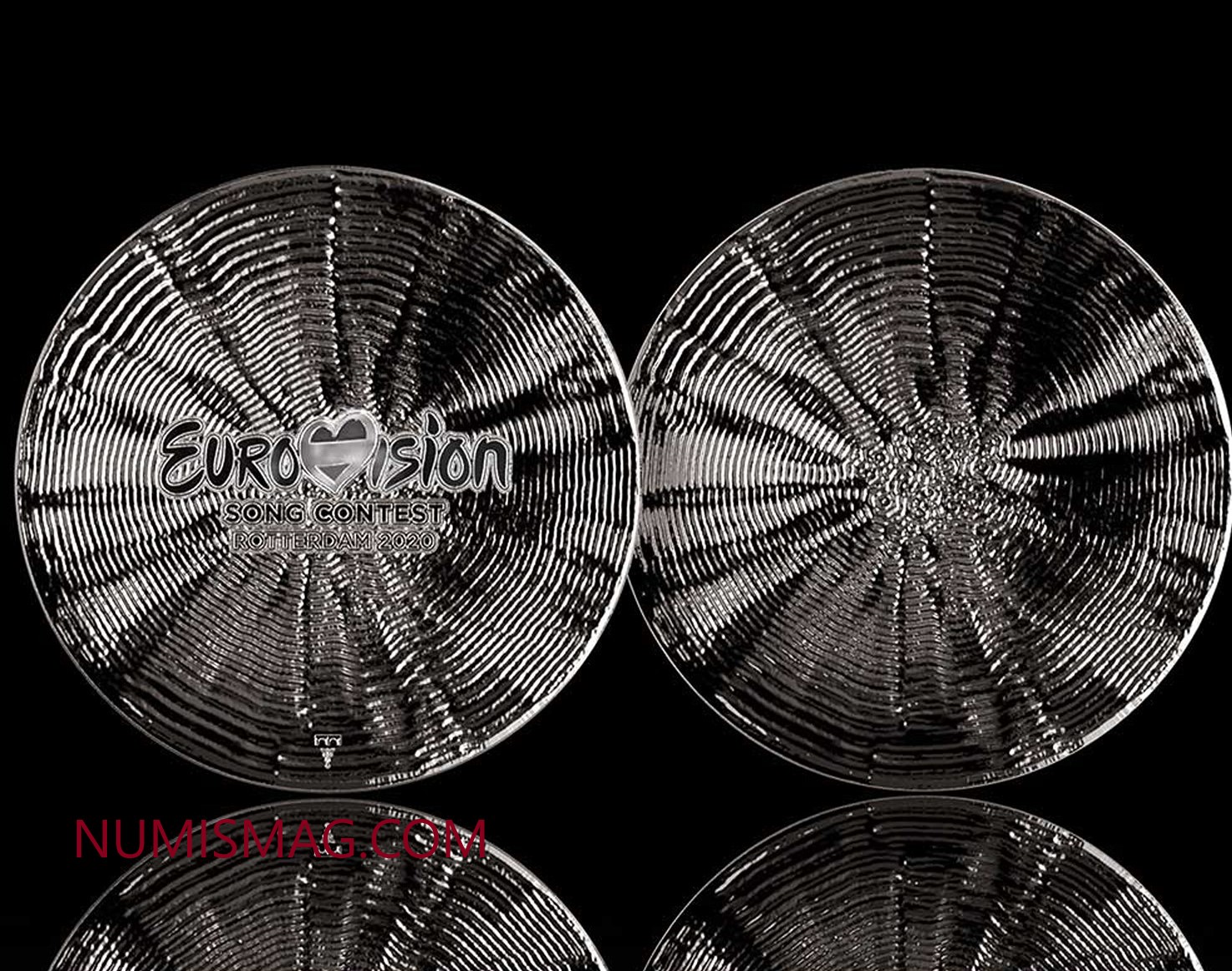 In 2020, Netherlands celebrate Eurovision song contest with a coin!
The KNM  (Mint of  Netherlands) has issued a coin celebrating the Eurovision 2020 song contest.
The designer Juan Sanchez-Castano has developed a unique installation, which he has set up in the middle of Rotterdam Ahoy, where the 65th edition of the Eurovision Song Contest will also take place.
The installation includes, among other things, a loudspeaker on which a stage is placed. The tray is filled with water from the river Maas, which is handed over by the alderman of the Rotterdam Song Festival, Said Kasmi. The mix is then played over a loudspeaker. The water on the loudspeaker makes the sound waves of the played mix visible through vibrations.
Designer Sanchez-Castano documented the vibrations in the water and converted them into a 3D digital model and then into a physical product with a special relief.
The 65th anniversary of the Eurovision Song Contest coin is therefore a tangible memory in which the history of the Contest is engraved. The coin represents these vibrations, with the logo of the Eurovision Song Contest 2020 on the front.
Only 10 of the gold version of the coin will be minted!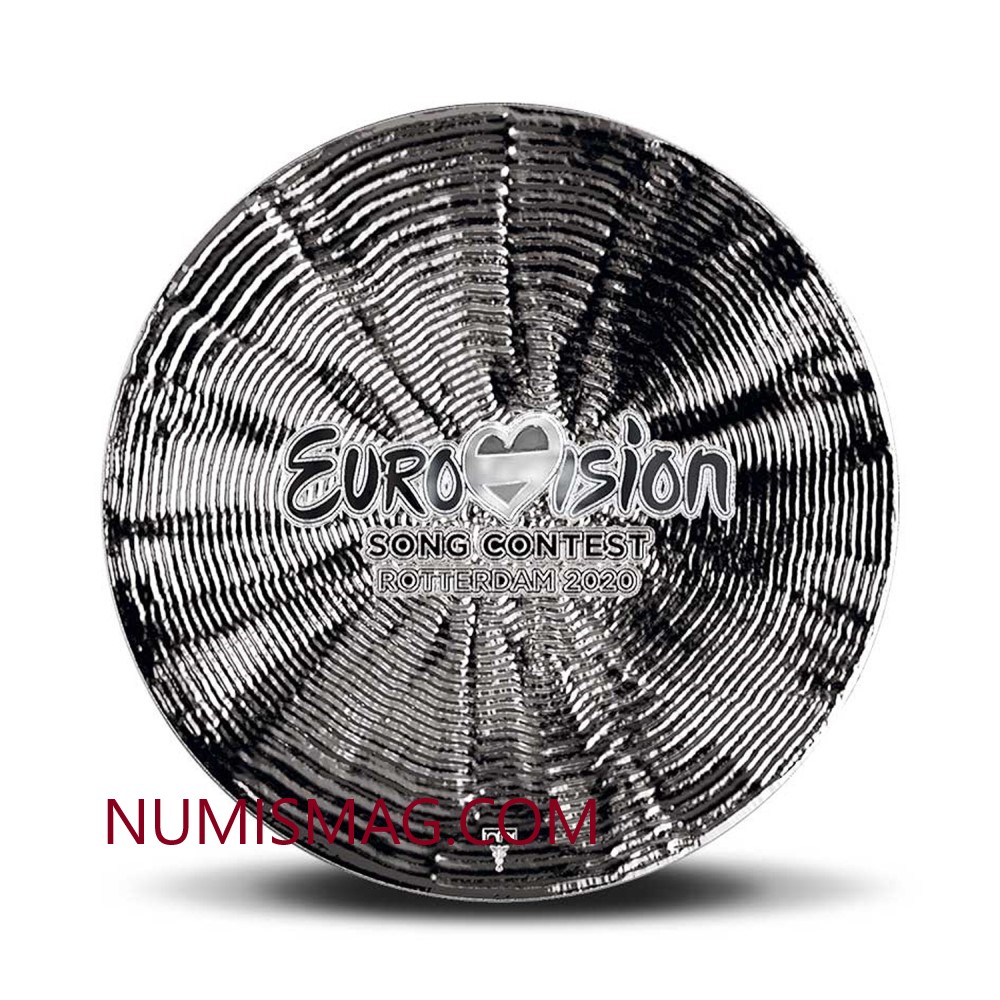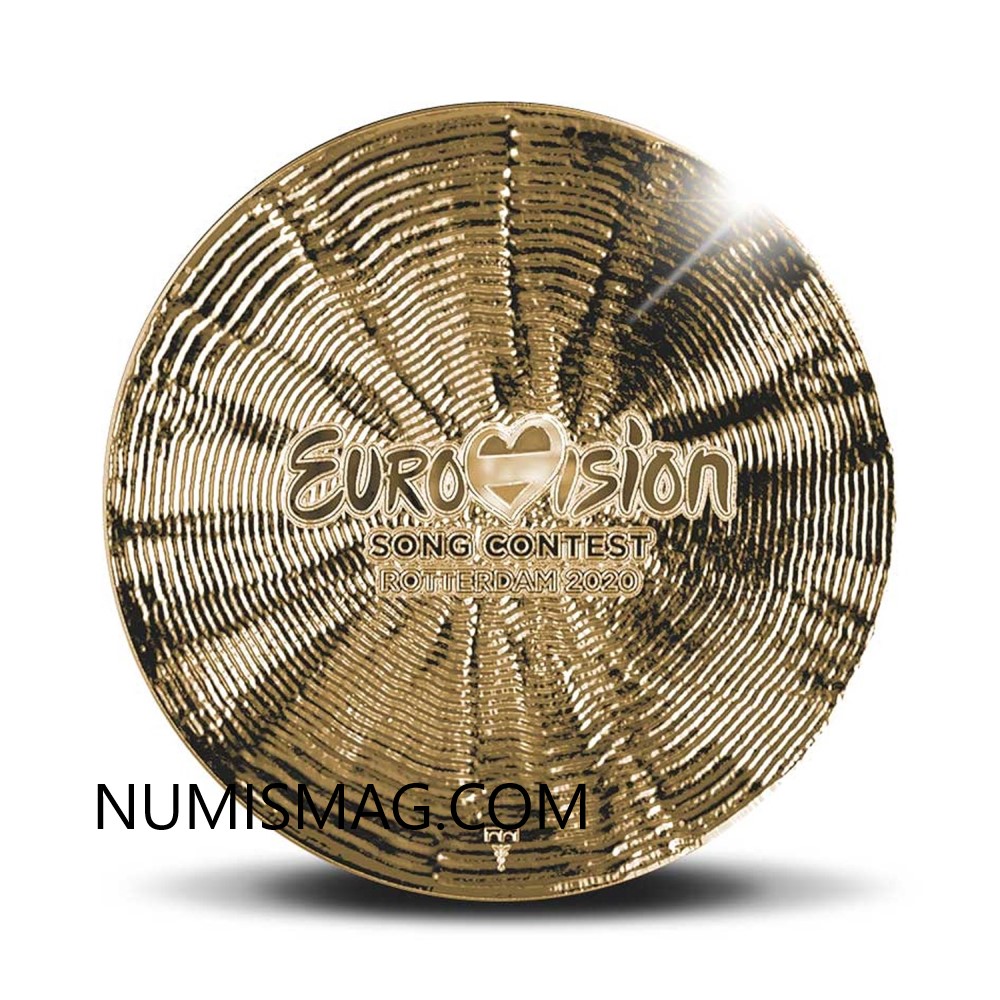 ---
Cupronickel and gold coins specifications
---
Material: Cupronickel
Weight: 15,50g
Diameter: 33,0 mm
Edge: smooth
Quality: BU
Mintage: 6.500 coins
---
Metal: Silver 999/1000
Quality: Proof
Weight: 1 troy ounce (31.1 g)
Diameter: 38.7 mm
Edge: Smooth
Mintage: 3,000 coins
---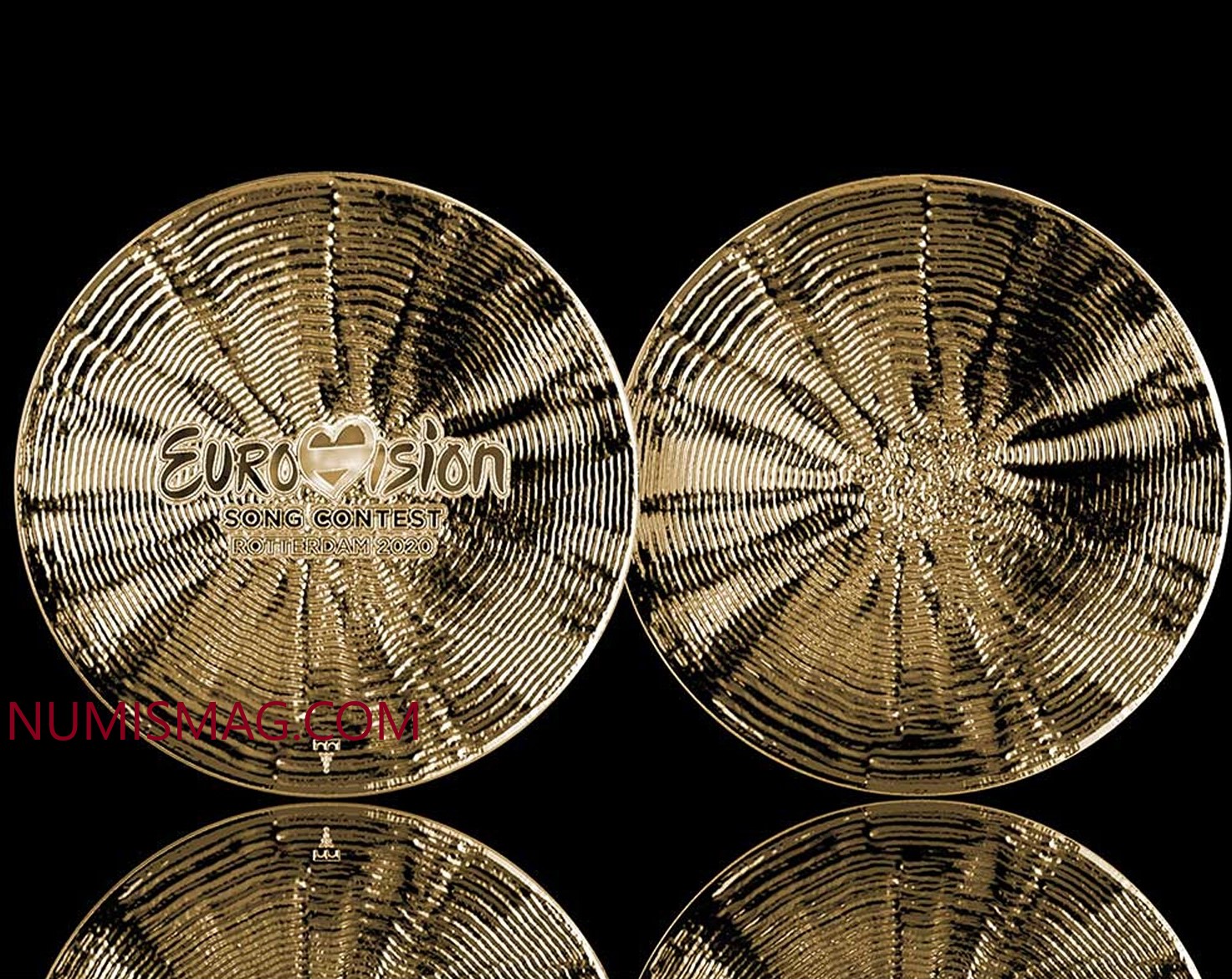 Material: Gold
Fineness: 999,9/1000
Weight: 2 troy ounce (62,2 g)
Diameter: 38,7 mm
Edge: smooth
Quality: proof
Mintage: 10 coins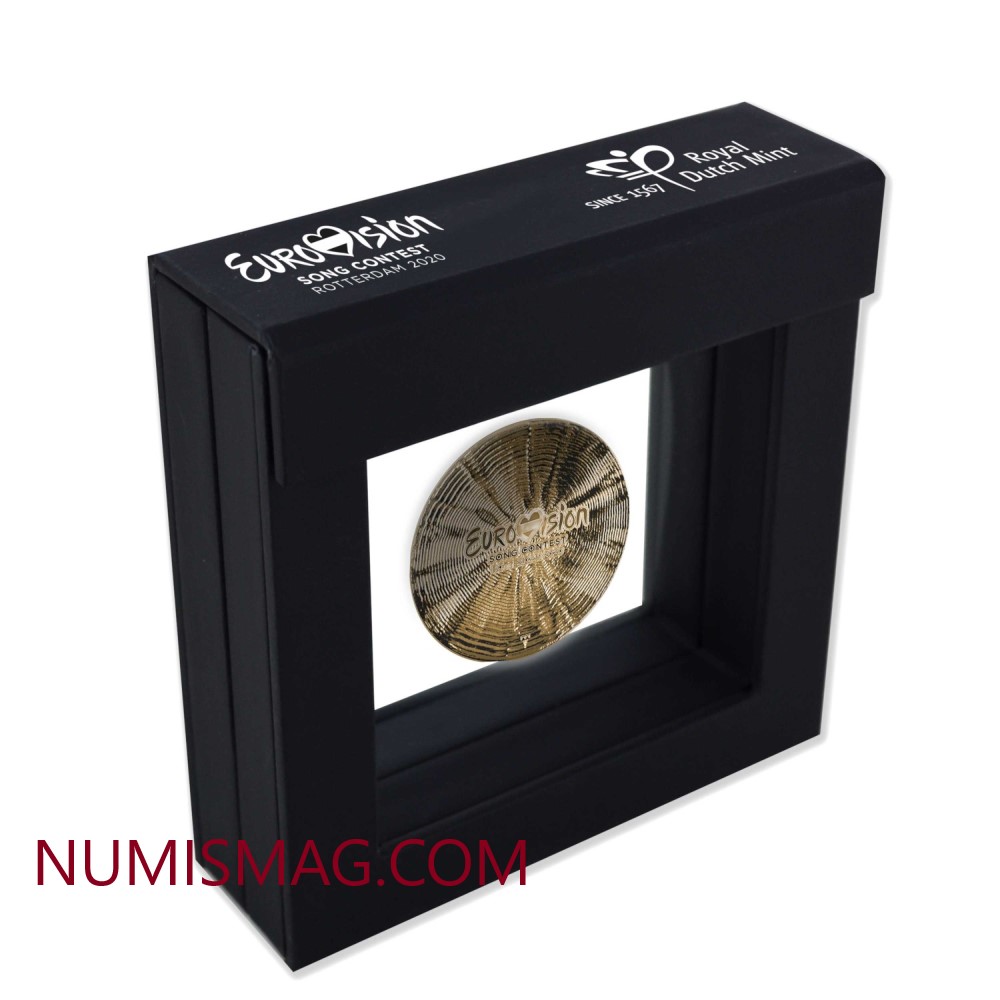 Sources: KNM and NUMISMAG.