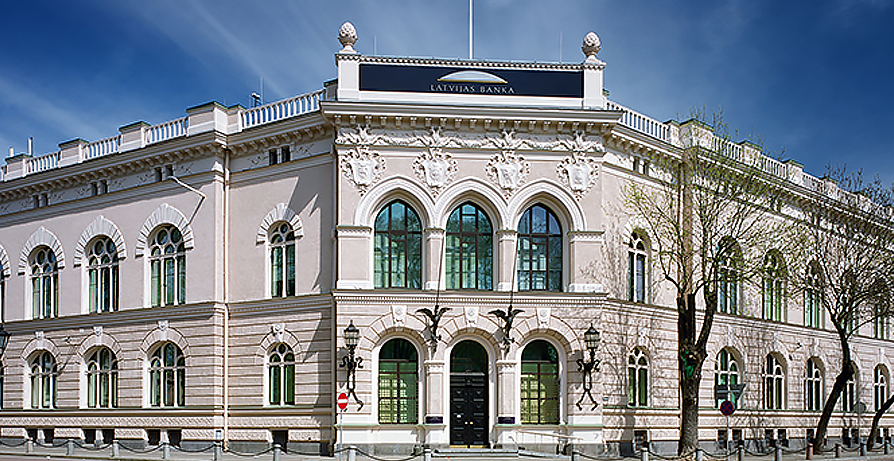 2020 latvian numismatic program unveiled during Berlin World Money Fair
During the 2020 World Money Fair, NUMISMAG met the head of the bank of Latvia for the numismatic department.
She gave us the main lines of the Latvian 2020 numismatic program.
The Bank of Latvia announces 5 commemorative coins for:
A coin dedicated to the city of Riga and the environment ( on one side a map of Riga, and a leaf on the other side)
A piece dedicated to the arts of the 1960s
1st dinosaur in the World (remains found in Latvia)
A coin dedicated to Individual Freedom in Latvia and designed by young Latvians
A coin related to Latvian culture
The commemorative €2 coin is already known and Numismag already presented it. No second commemorative €2 coin will be issued in 2020.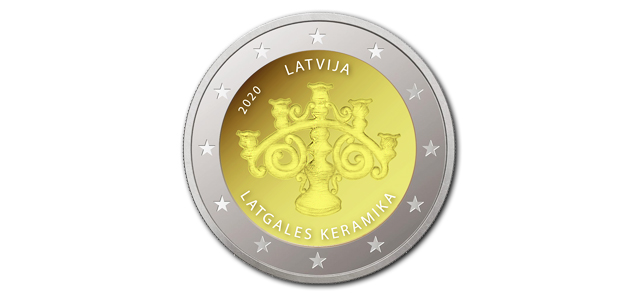 2020 €2 LATVIA – LATGALES ceramics (400 000 coins)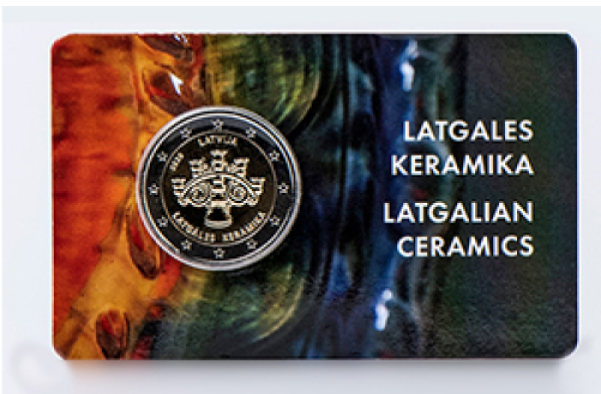 BU version of €2 LATVIA – LATGALES ceramics – Mintage: 12 000 coins
(5 000 BU coincards + 7 000 in annual BU set)
A BU set containing the eight 2020 circulation coins will also be issued (7 000 coin sets forecast).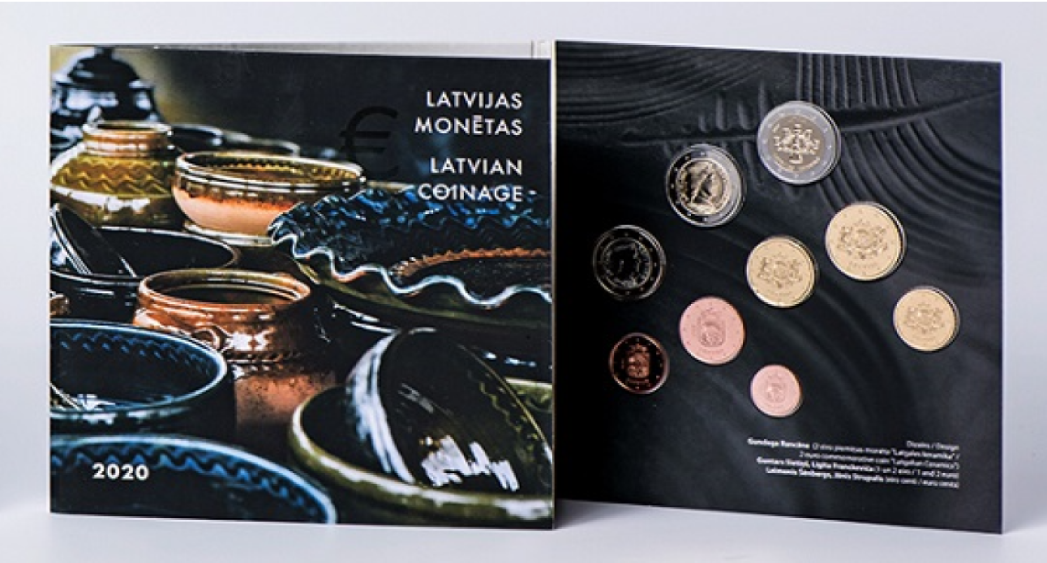 2020 Latvian BU set
All the coins are minted by the Mint of Lithuania, a neighbouring country of Latvia with proven experience in coin strike.
All the coins are outsourced by the Bank of Latvia to local artists.
The Bank of Latvia is not in a position to present visuals of these coins as the final design is currently in order to be validated.
This article will be updated over time with informations from the Bank of Latvia.
Sources: Latvijas Banka and NUMISMAG.