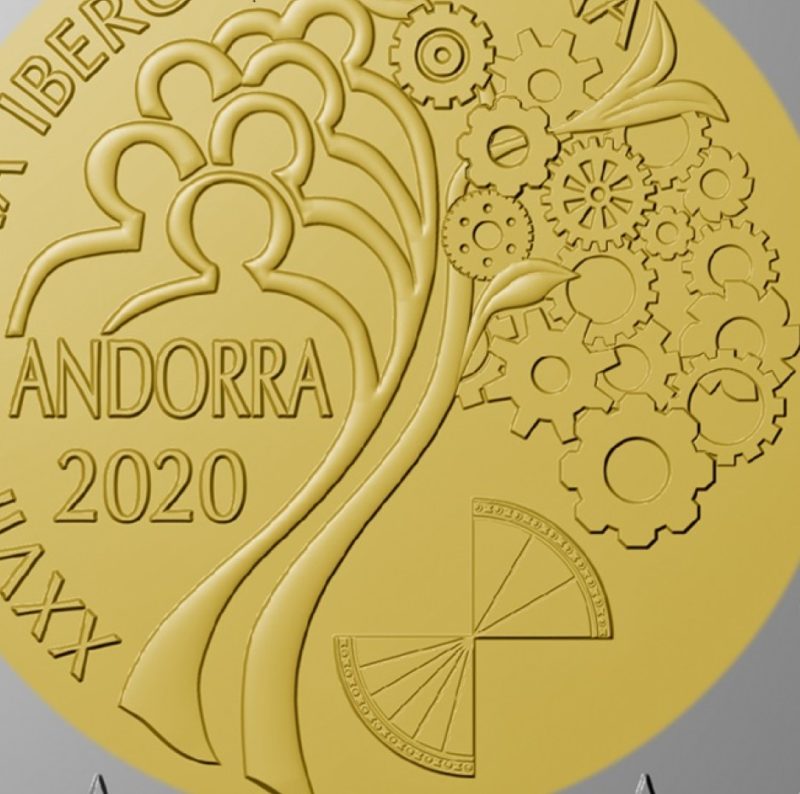 2020 Andorra numismatic program
Last update 10/08/2020
The Principality of Andorra today announced its numismatic program for 2020.
This program consists of two commemorative €2 coins and an annual BU coin set, containing all the coins of the circulation coins series for 2020.
Several 2020 denominations will be issued for circulation.
All these coins have been minted by the Spanish Mint (FNMT).
NUMISMAG asked the Servei d'Emissions on 10/07/2020 whether the postponement of the Ibero-American Summit to the first quarter of 2021 would lead to a postponement of the official issue date of the second 2020 €2 commemorative coin. The Andorran monetary authorities on 10/08/2020 that the official issuing date of the coin was maintained at the end of year 2020.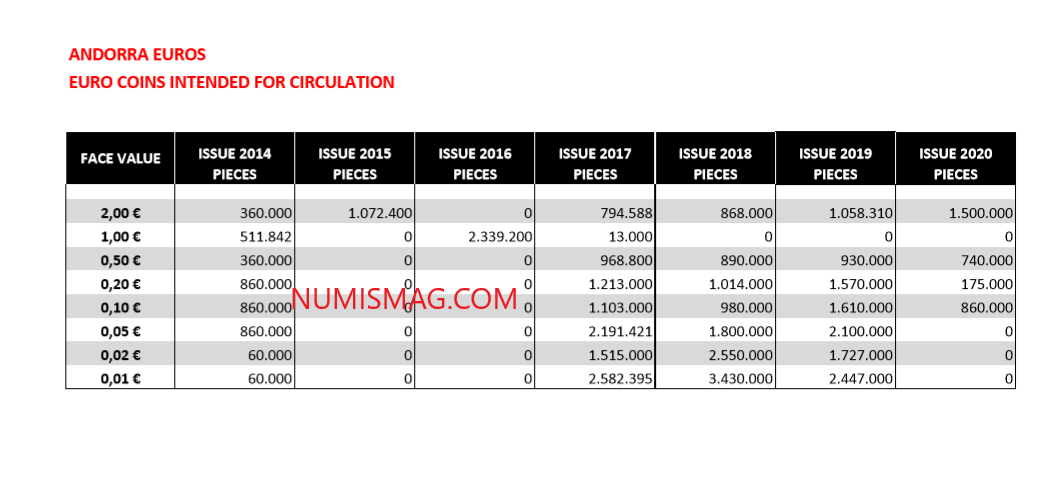 Andorra circulation coins mintages 2014 to 2020 (Source: Servei d'Emissions)
---
€2 commemorative "27th Ibero-American Summit"
---
The reverse of the coin is illustrated by a tree composed of human silhouettes and toothed discs. The human silhouettes symbolize the integration of society, culture and education to achieve a sustainable future.
The gears represent the synergy of movement between the ideas and proposals of the Summit participants.
Three triangles embody the colours of the Andorran flag and six other triangles symbolise Andorra's openness to the objectives of sustainable development. They form the logo of the Summit.
Mintages:
70,000 coins in BU coincards
3,500 coins in proof box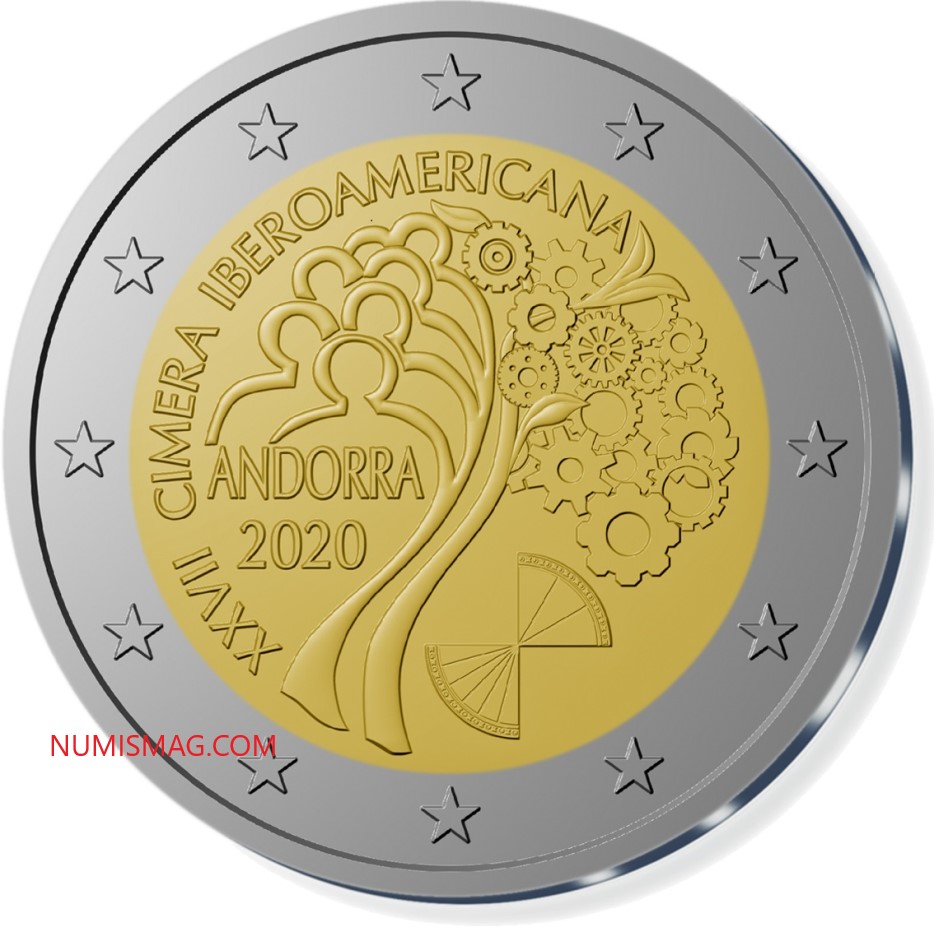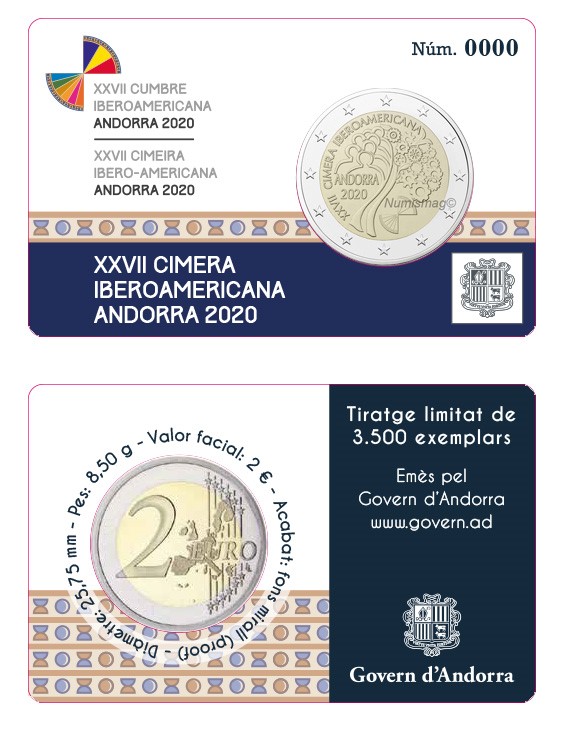 ---
€2 commemorating 50 years of universal female suffrage
---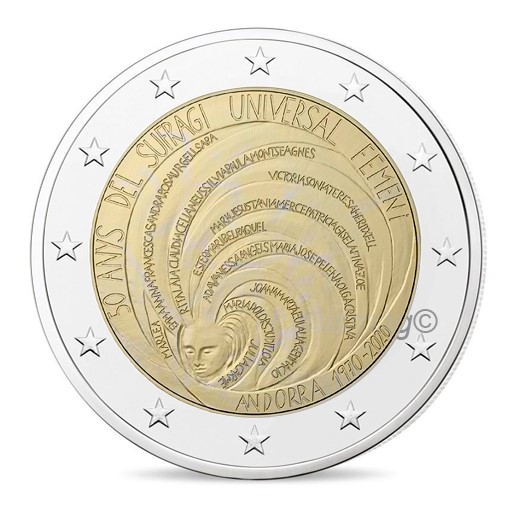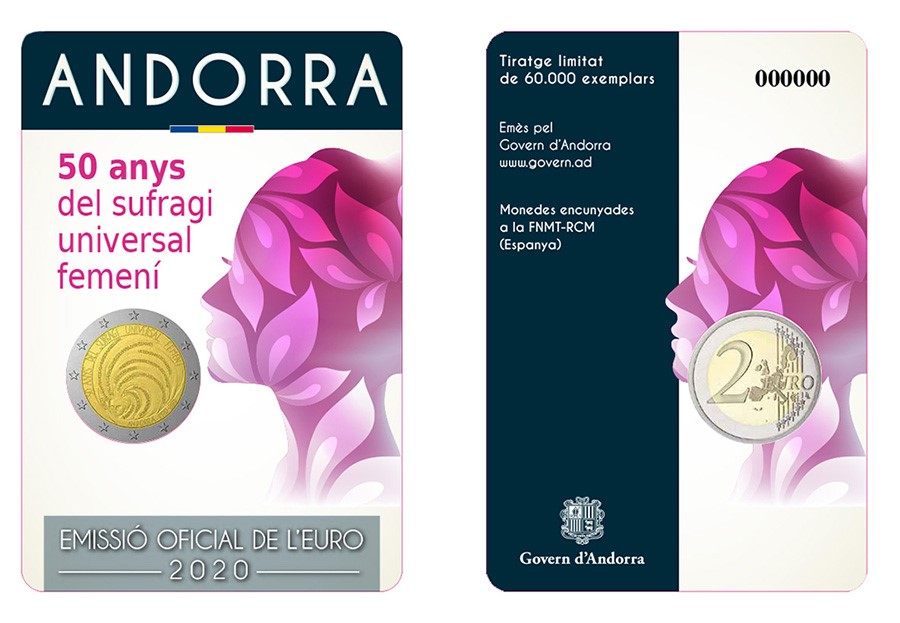 Mintage: 60 000 coins in BU quality
---
2020 annual BU set
---
Andorra will issue a BU set in the last quarter of 2020. The forecast mintage is 12 000 sets.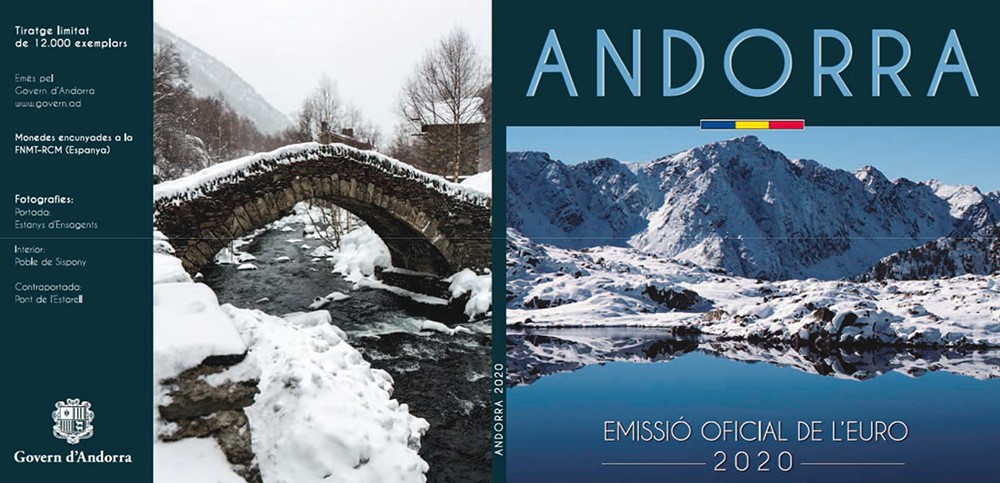 2020 Andorra BU set
Sources: Servei d'Emissions – Andorra Principalty and NUMISMAG.