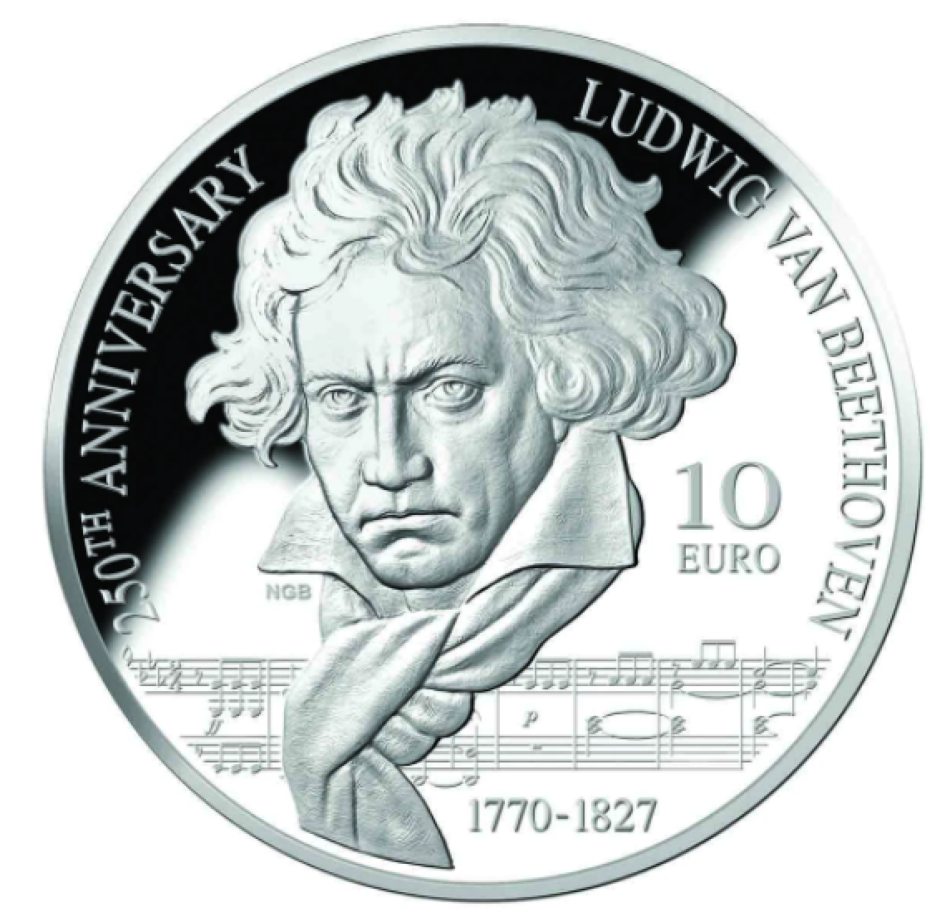 2020 Malta silver Beethoven coin
On 12 November 2020, the Malta Coin Centre of the Central Bank of Malta will launch a numismatic coin issue in silver marking the 250th anniversary of the Birth of Ludwig Van Beethoven.
Beethoven was born in Bonn, probably on 16 December 1770.
He is considered as one of the greatest composers of all time. His music marks the culmination of the 18th century classical style and the start of a new phase, Romanticism.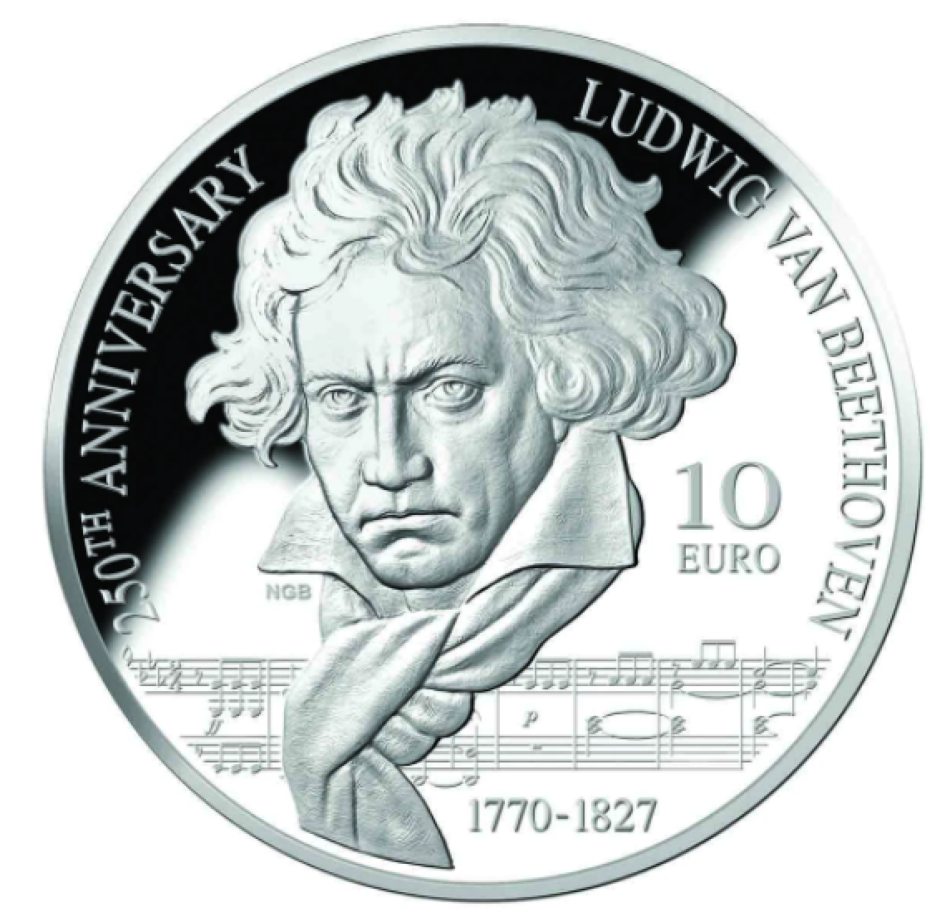 ---
Coin' s specifications
---
Diameter: 38.61mm,
Gross weight: 28.28gr
Alloy: 0.925 Silver,
Mintage: 1,500
Issue date: 12 November 2020
Sources: Malta central bank and NUMISMAG.