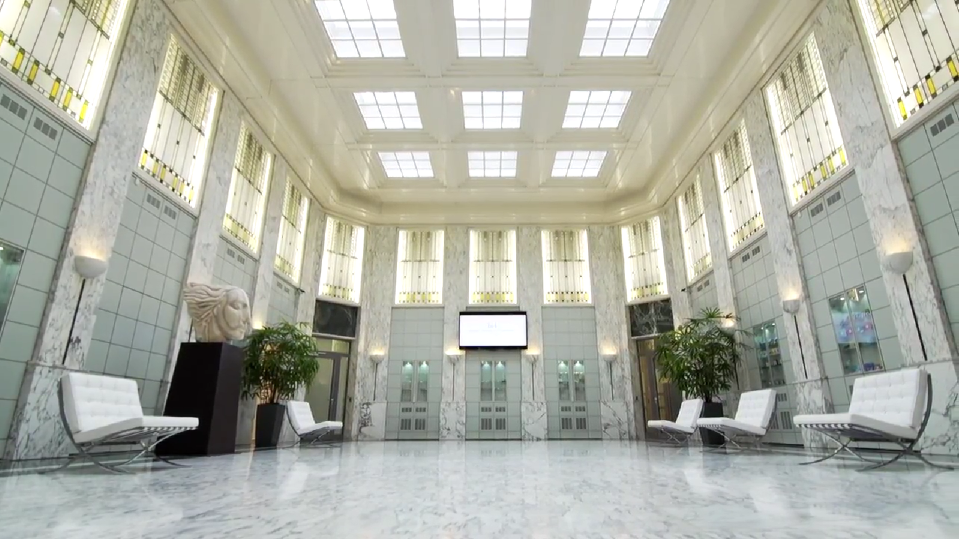 2021 numismatic program of Luxemburg
Last update 11/10/2020
Here are some coins issues that have been officialy unveiled by the CBL (Central Bank of Luxemburg) for 2021.
Exclusively, the CBL communicated to NUMISMAG two visuals of 2021 coins. We thank the persons in charge of the BCL.
The series concerning the castles of Luxembourg stopped with the 2019  issue. As from 2021, the BCL is planning a new series dedicated to the winners of the Charlemagne Prize.
Among these laureates are Europeans, such as Robert SCHUMAN, but also non-European nationals who have worked for the construction of Europe, such as Pope John Paul II or Henri KISSINGER. This may increase the interest of collectors from the countries of origin of these personalities for the collection of these coins.
The coins of the future series will always be in Silver and Nobium.
The coin dedicated to the 2021 exhibition of DUBAI was struck with 2020 yearmark but will not be released until 2021. However, collectors who request it will be able to receive it in 2020.
---
2021 CBL's Numismatic  calendar
---
January 2021: €2 – 100 years birth of Grand Duke John
April 2021: BU set City of Rumelange
April 2021: Melusine dedicated coin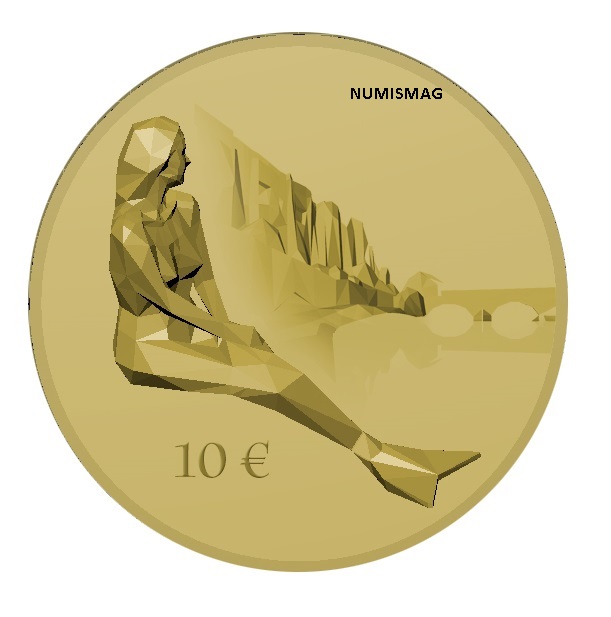 September 2021: €2 – 40th anniversary of birth Grand Duke William II and marriage of Grand Duchess Maria Teresa to Grand Duke Henry
October 2021:  €2.5 coin dedicated to the casemates of Luxembourg.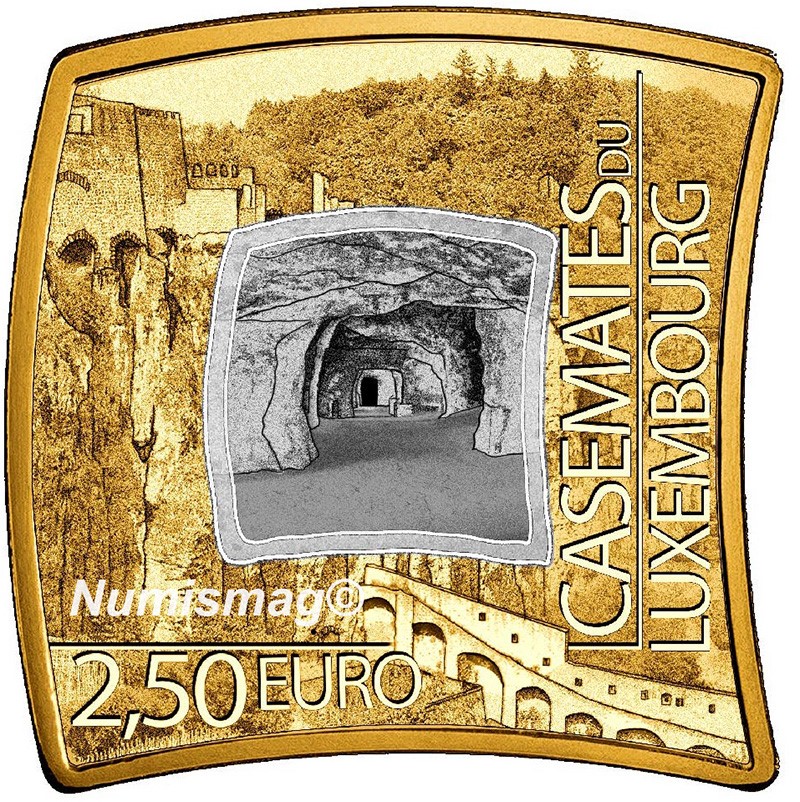 October 2021: €5 coin dedicated to LACERTA AGILIS or stump lizard  – Fauna and Flora of Luxembourg series.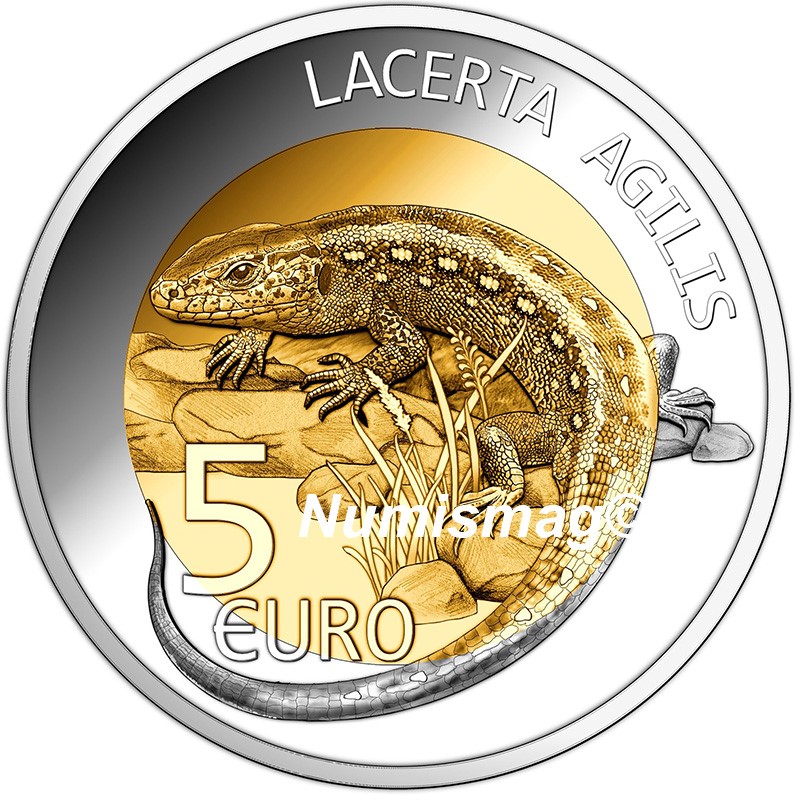 End of 2021: CBL gold ingot
Initially scheduled for 2020, the issuance of the one-ounce gold bullion is postponed for one year.
There is no emission limit as a result.
The ingot and the sealed package will be numbered.
The ingot will be sold at the gold price plus a premium, between 5 and 10%.
The CBL has already received numerous requests for this product in all European countries.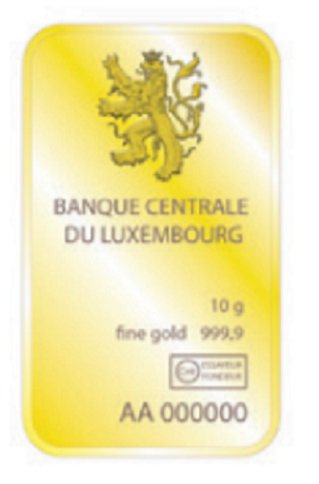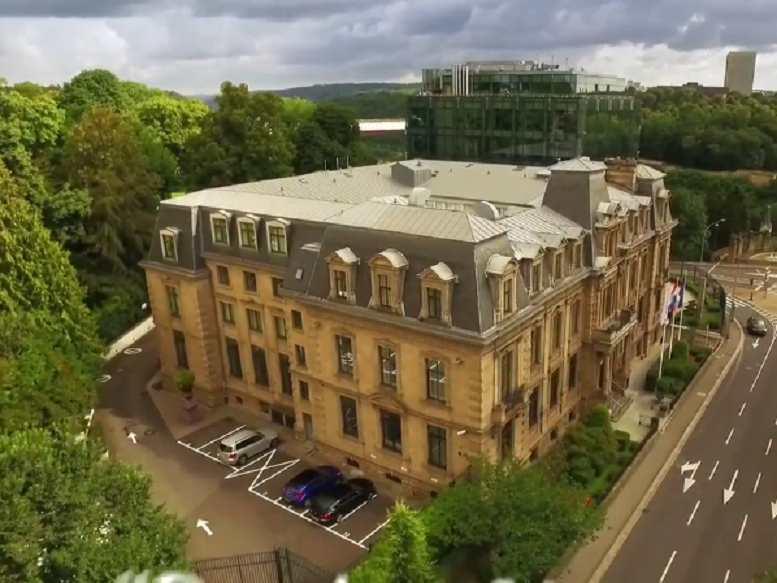 CBL headquarter in Luxemburg
Sources : BCL and NUMISMAG.