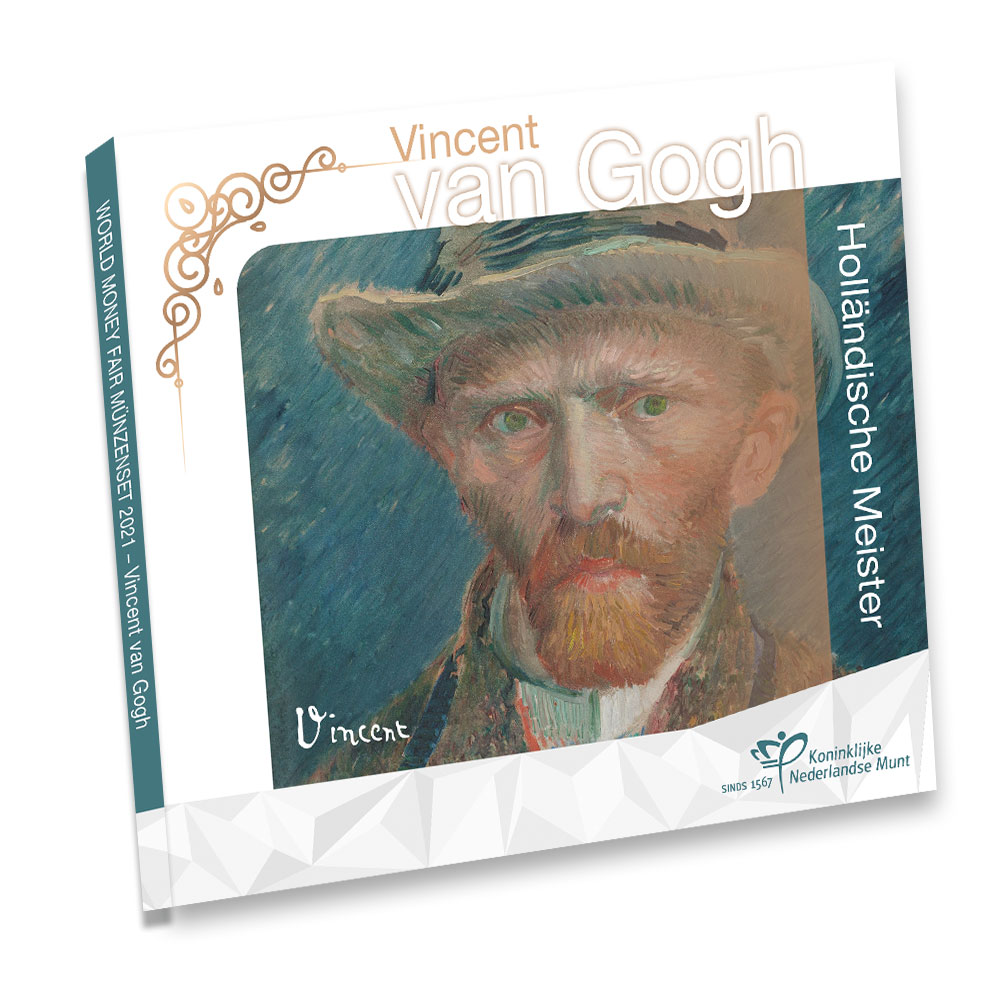 2021 numismatic program of the Netherlands Mint (KNM)
Dutch Euro Coin Sets 2021
The Annual Sets "The Netherlands 2021" contain all eight denominations in different qualities and packaging. This year Utrecht city plays the central role in the ongoing series "Dutch cities".
Annual Set The Netherlands 2021 BU-quality
Mintage: 12,500 sets
Quality: Brilliant Uncirculated
Delivery from: February 2021
Annual Set The Netherlands 2021 Proof-quality
Mintage: 3,000 sets
Available for order: April 2021
Annual Set The Netherlands 2021 UNC-quality
Mintage: 17,500 sets
Available for order: August 2021
Lucky Dime 2021 in Coincard
The shiny Dutch 10 euro cent coin 2021 in BU-quality is found in a themed coincard which depicts international symbols of luck.
You may discover, amongst other symbols, the "lucky number" 7, the rare four-leaf clover and even a horseshoe. To make this coin extra lucky, the phrase "good luck" is written on the coincard in four languages.
The Dutch 10 euro cent coin 2021 will not go into circulation, and is not available in any other way except for our coin sets. The mintage of the Lucky Dime 2021 in Coincard will be determined in June 2021.
Metal: Nordic Gold
Quality: Brilliant Uncirculated
Diameter: 19.75 mm
Weight: 4.10 g
Nominal value: 10 euro cents
Mintage: To be determined in June 2021
Delivery from: January 2021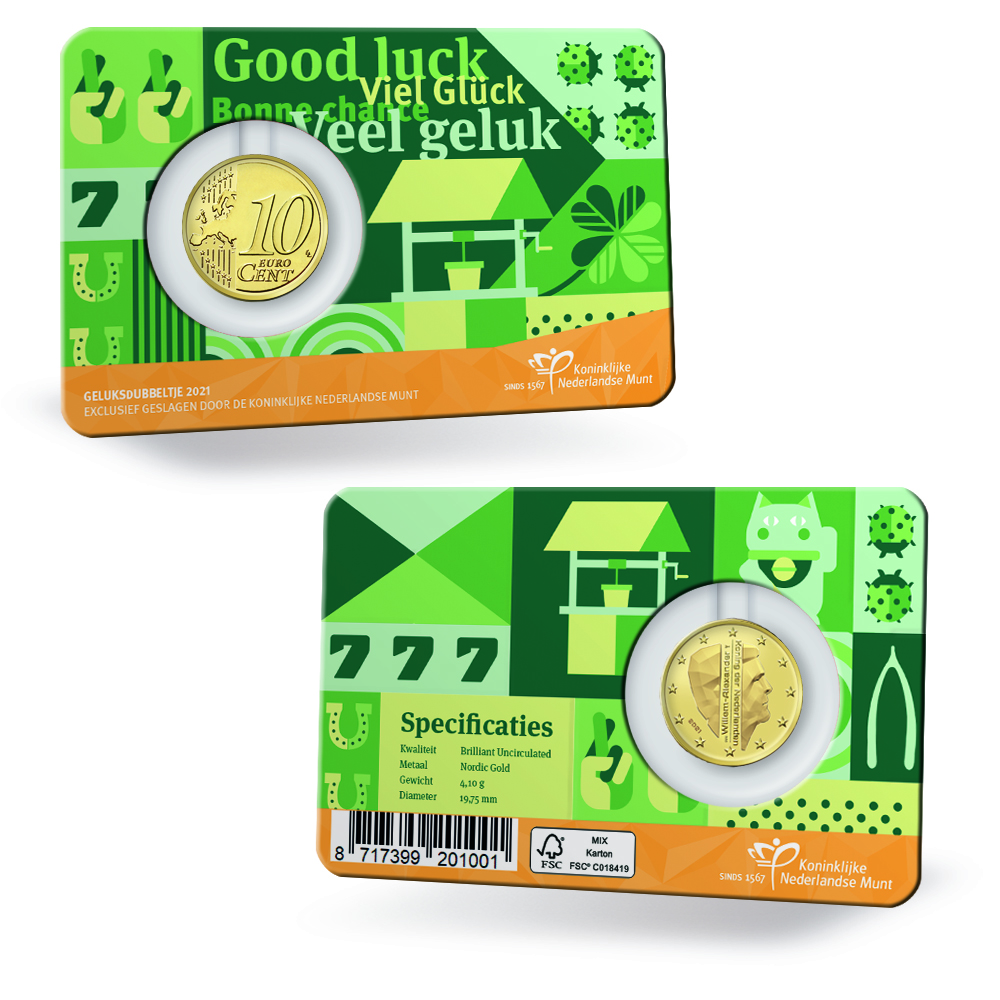 Overview Dutch commemorative coins 2021
Commemorative coins are struck in commission by the Dutch Ministry of Finance.
May: Anton Geesink 5 Euro Coin
In May, Dutch judo legend Anton Geesink (1934 –2010) will be honoured with a commemorative coin. The judoka, who was almost two metres tall left an impressive mark in (Dutch) sports history.
In 1964 Anton Geesink won gold at the Olympic Games in Tokyo, making him the first non-Asian Olympic Judo champion.
In 2021, 57 years later, the Olympic Games will again take place in Tokyo. The Anton Geesink 5 Euro Coin is part of the Sports Icons series.
September: NOS Jeugdjournaal 5 Euro Coin
The "NOS Jeugdjournaal" (a television news programme for children by the Dutch public service broadcaster NOS) celebrates its 40th anniversary. The programme is aimed at children from the ages 9 till 12.
On school days, the show is nowadays even broadcast twice a day. The Royal Dutch Mint celebrates the 40th anniversary of the NOS Jeugdjournaal with a special commemorative coin.
World Money Fair 2021 coin set
The World Money Fair 2021 will take place online, as will the sale of the World Money Fair Set.
The coin set will be announced in our b2c newsletter on 29 January 2021, through which customers may sign up to buy the coin set (limited to 1 per person).
A draw will decide who gets to buy the issue. If there are still issues left after the draw, these will be divided among the interested trading parties.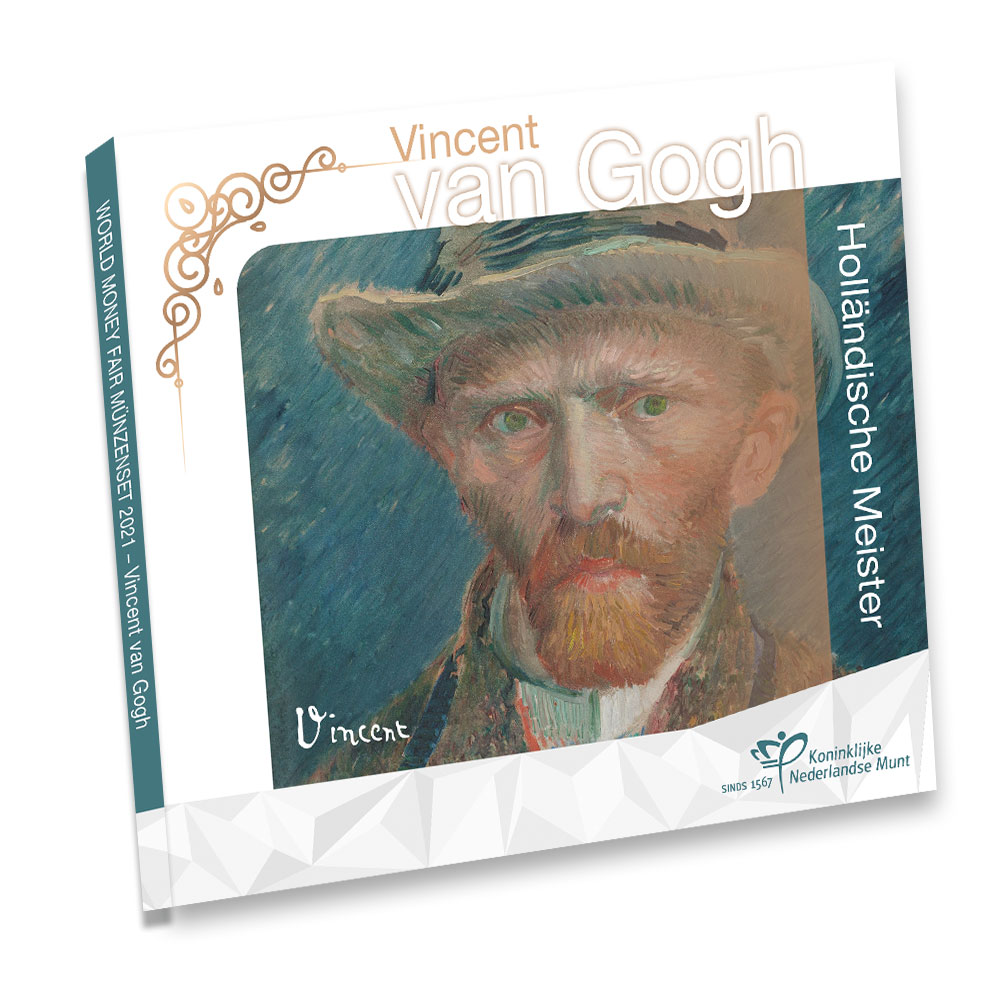 Sources: KNM and NUMISMAG.