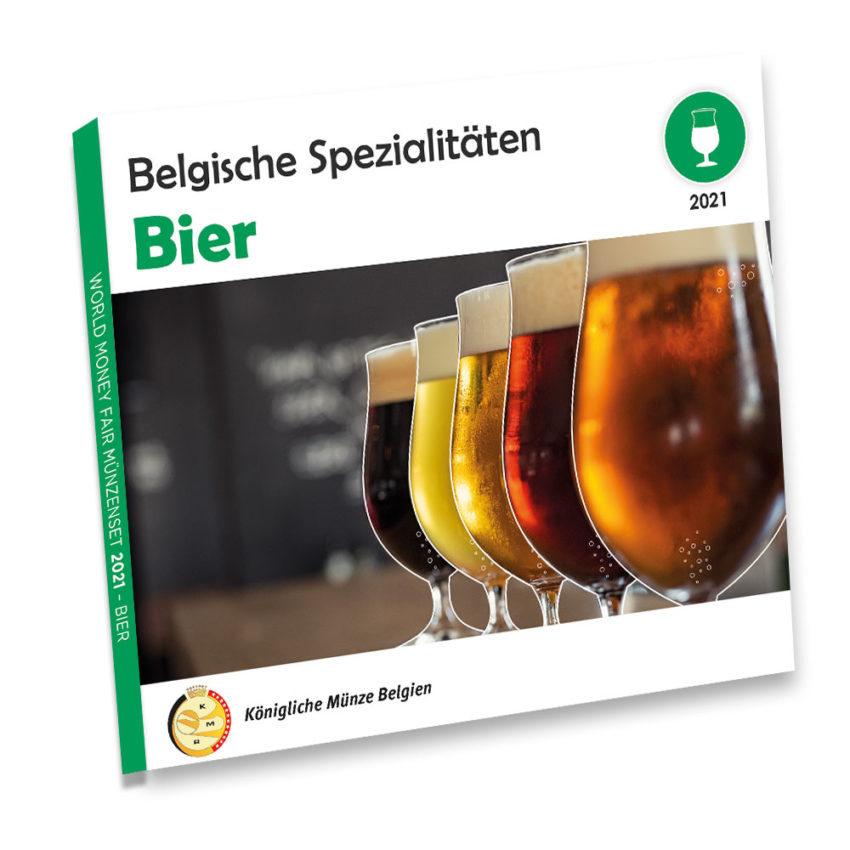 2021 Belgian numismatic program
This year, Belgium will notably issue two €2 commemorative coins.
The first 2021 €2 commemorative  coin is being issued to mark the 100th anniversary of the Belgium-Luxembourg Economic Union.
The Belgium-Luxembourg Economic Union (BeLU) was concluded between Belgium and Luxembourg for a period of 50 years. It was a customs union and a monetary union aimed at strengthening cooperation and integration between the two countries. The signing of the first 50-year agreement took place on July 25, 1921. The UEBL is still active today.
The second one will celebrate the 500th anniversary of the ordinance of the second coin-issuing period during the reign of Charles V.
The two commemorative coins will not be put into circulation, but will be issued as collector coins.
This article will be completed over time.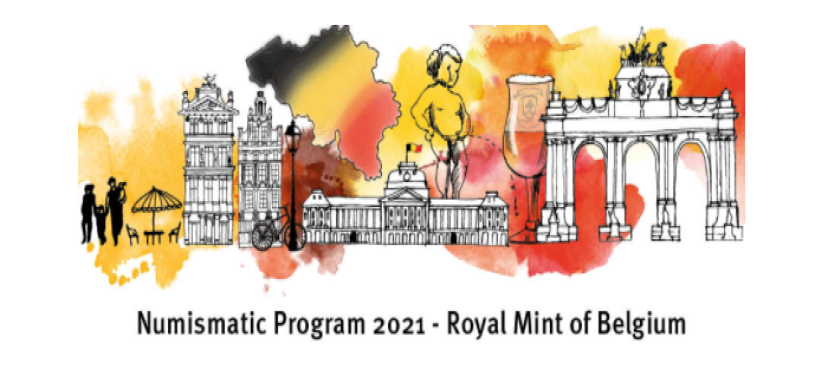 Summary table of 2021 Belgian coin issues: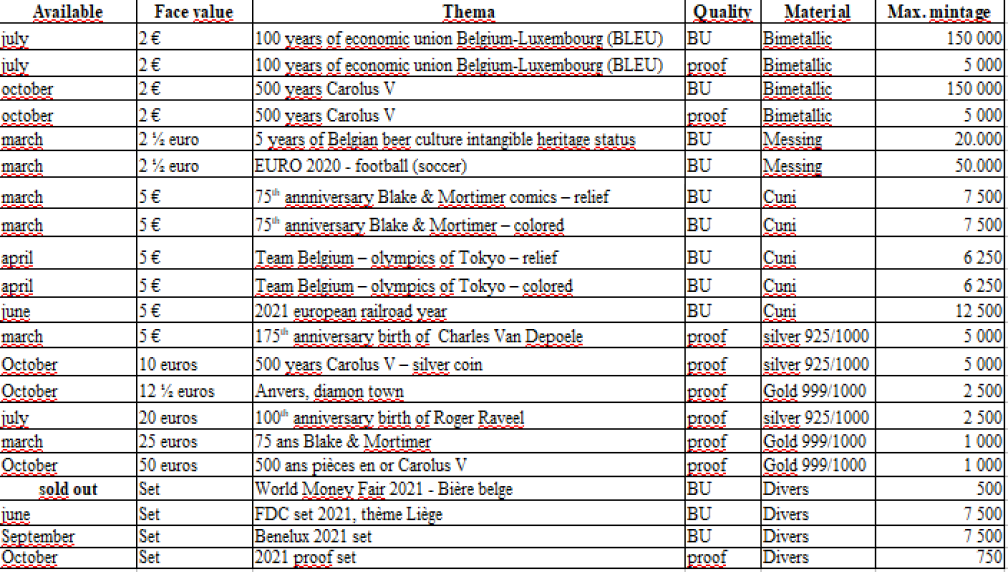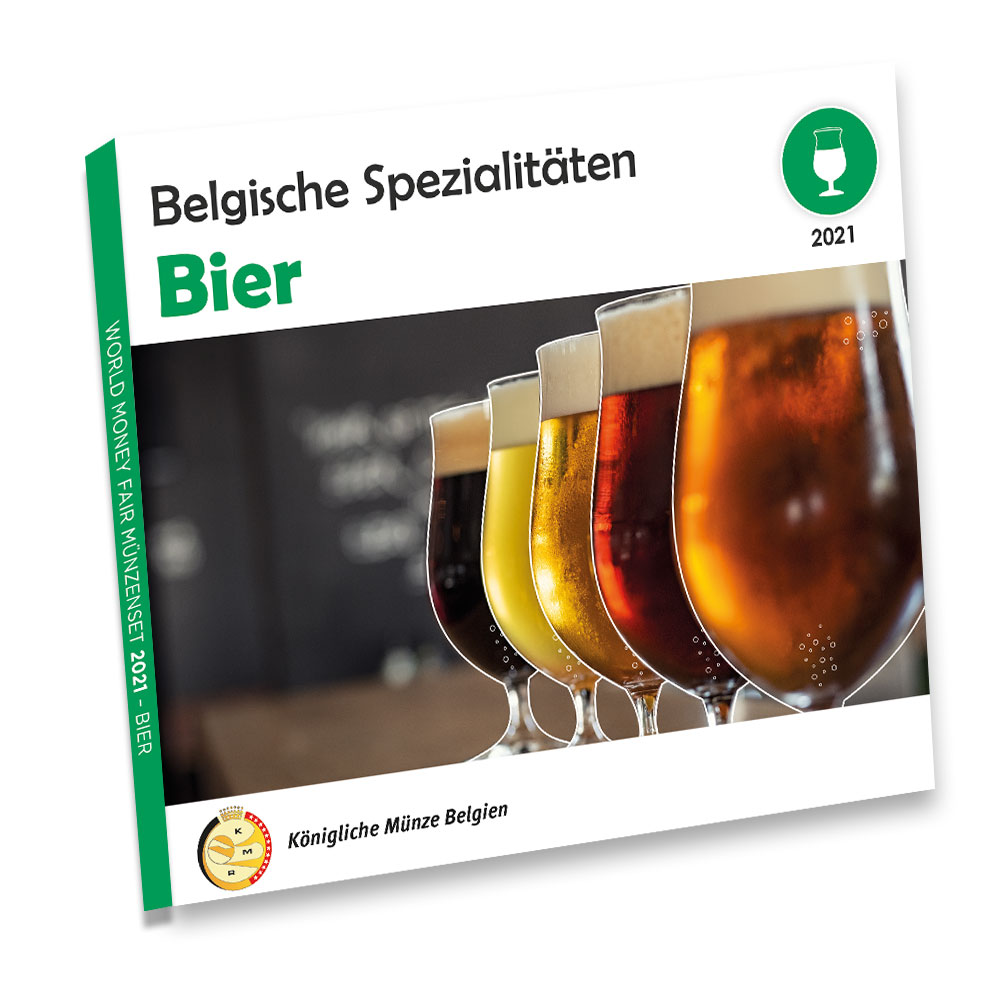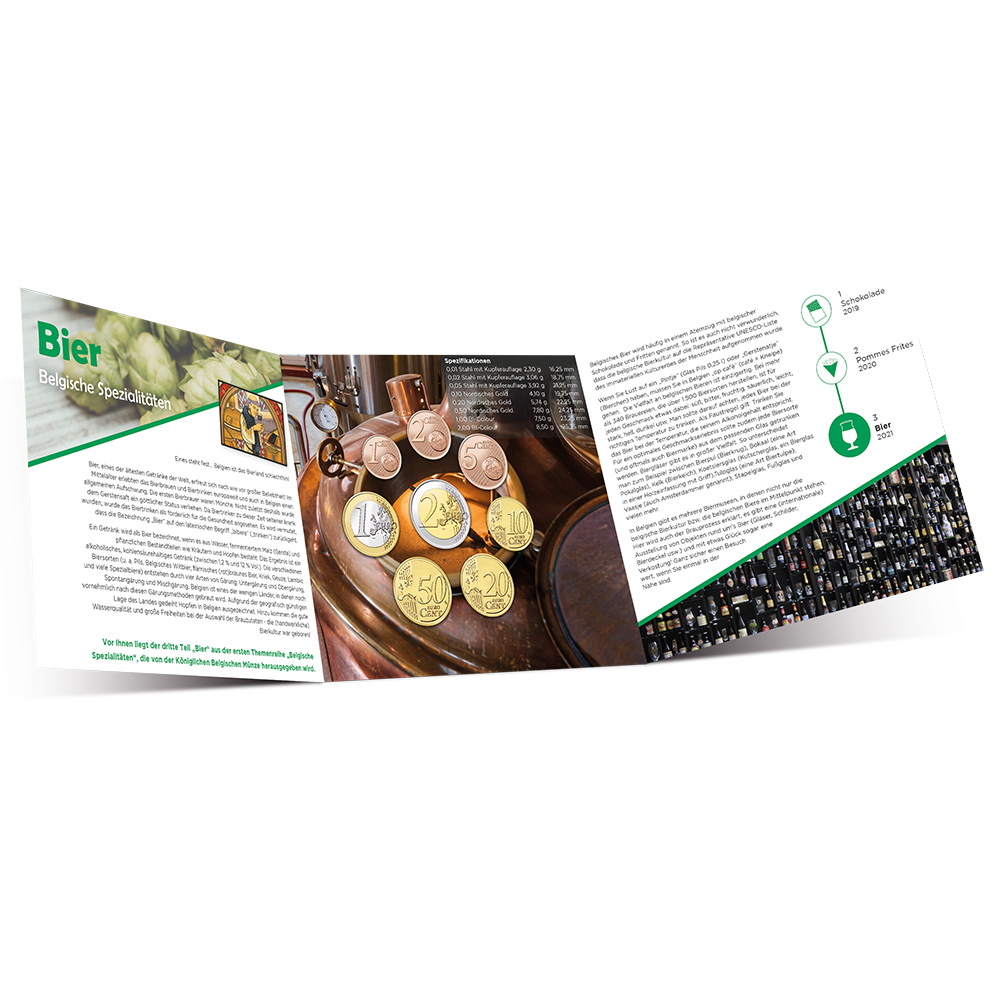 BU WMF BERLIN 2021 – already sold out at Mint
Sources: Belgian Royal Mint and NUMISMAG.